My First Custom Made Guitar On RisingSTAR
Just Hitted level 20 and I am ready for my first custom made Guitar 😍
Curent Stats

level: 20
missions: 234
missionego: 765
lessonskill: 464
totalnfts: 222
cardsfans: 7150
cardskill: 7753
cardsluck: 1243
cardsim: 176
Really want to mint my first NFT in this game, Guitar is my favorite instrument, this will boost my luck a lot + more Lesson experience from MUSIC LESSONS.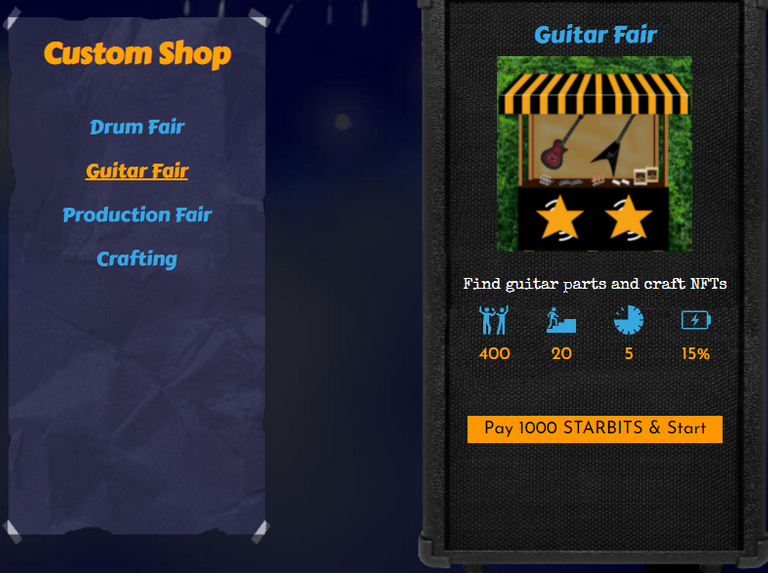 To earn pieces for your future NFT you will need to do some misions on Custom Shop, To start it 15Energy and 1000 Starbits needed.
Made 7 Mision's and I get
Enough Materials for an RSTAR G3333.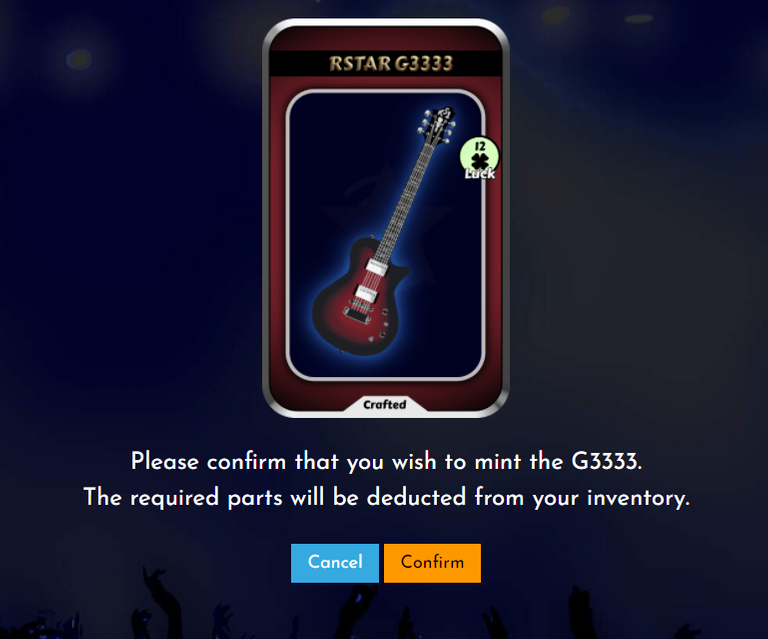 Let's see before crafting Skill points for an Guitar Lesson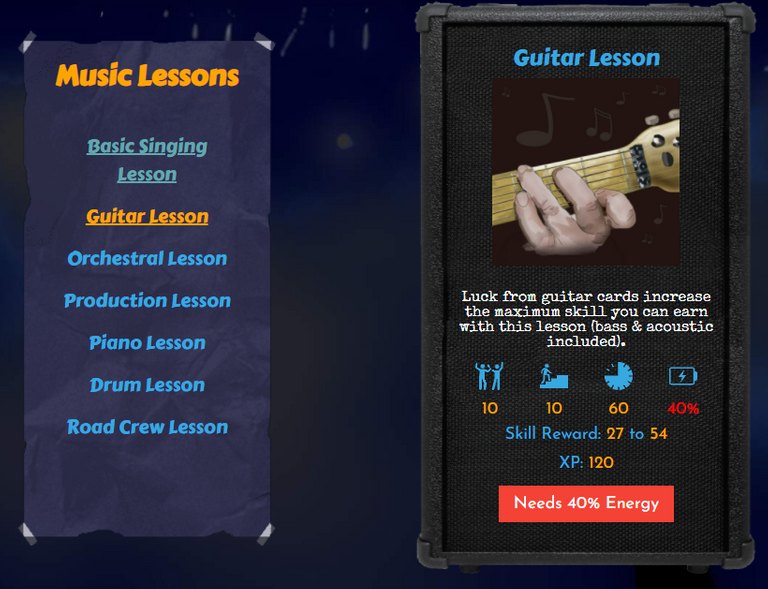 After: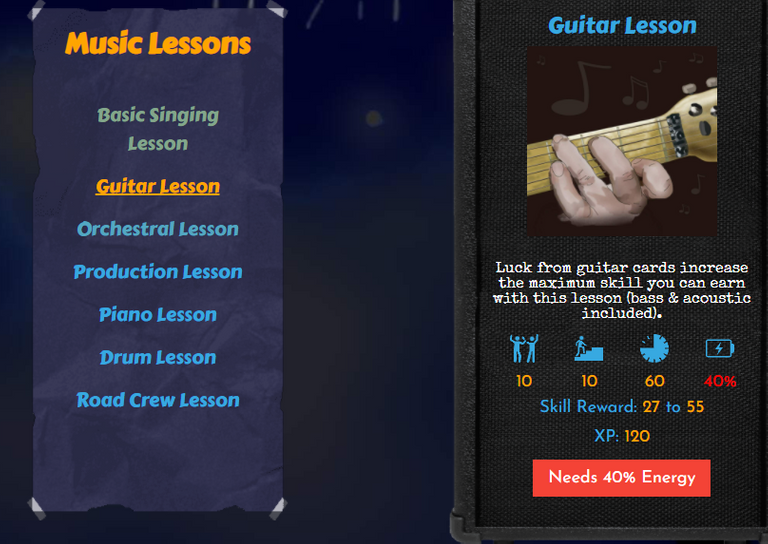 +1 At max rewards.
Next Goal:
Let's GOO 🤑
Hope that U have a great day, untill next time, CHEERS!
Feel Free to coment, reblog, Upvote 😌
---
---