SPLINTERLAND'S BILA THE RADIANT CHARACTER REMAKE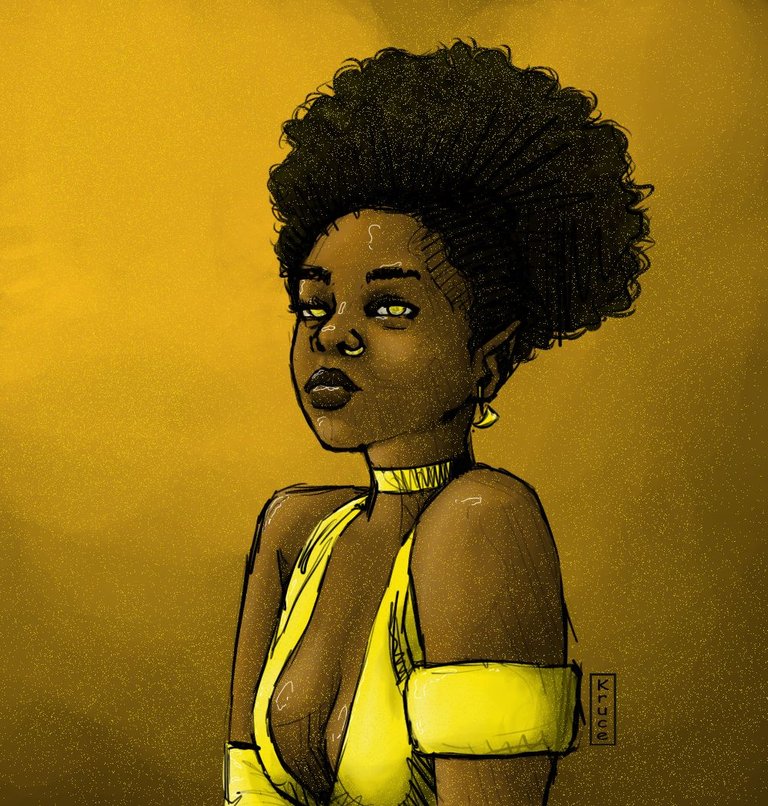 ________BILA THE RADIANT________
Hi guys, how are you doing today?.
_____Welcome To My New Post_____
Today I decided to enter the @splinterlands Art contest. The character I have decided to illustrate today is the BILA THE RADIANT,
When I saw the card of this character I immediately know what I wanted to create and how to go about it, it is a fantastic character that I decided to come up with a story for it.. just to boost my interest in her.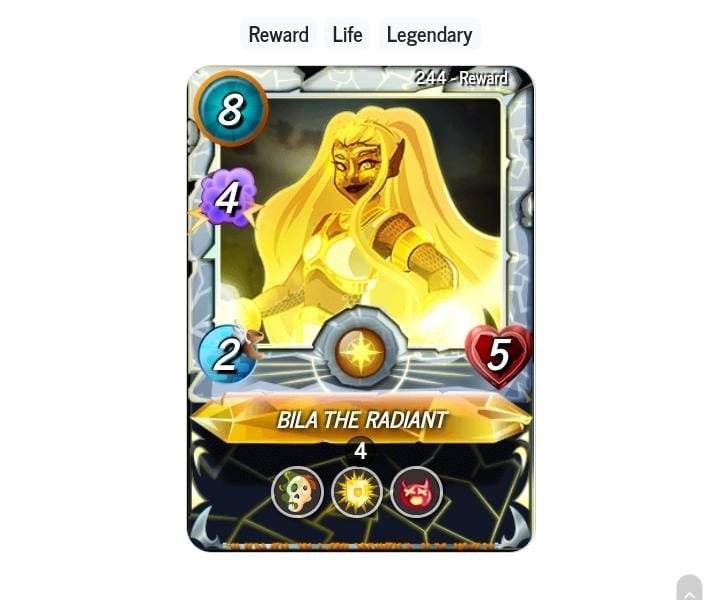 After analyzing the main character I decided that my version would be a Black Girl cause looking at the character, she looks pretty black and also fits perfectly into the story I want to create with it, I wanted to create a story that can be related to both as a slice of life and also fantasy.
Before I show you the whole process, I'd like to share with your the background story I came up with.
__________'BACKGROUND___________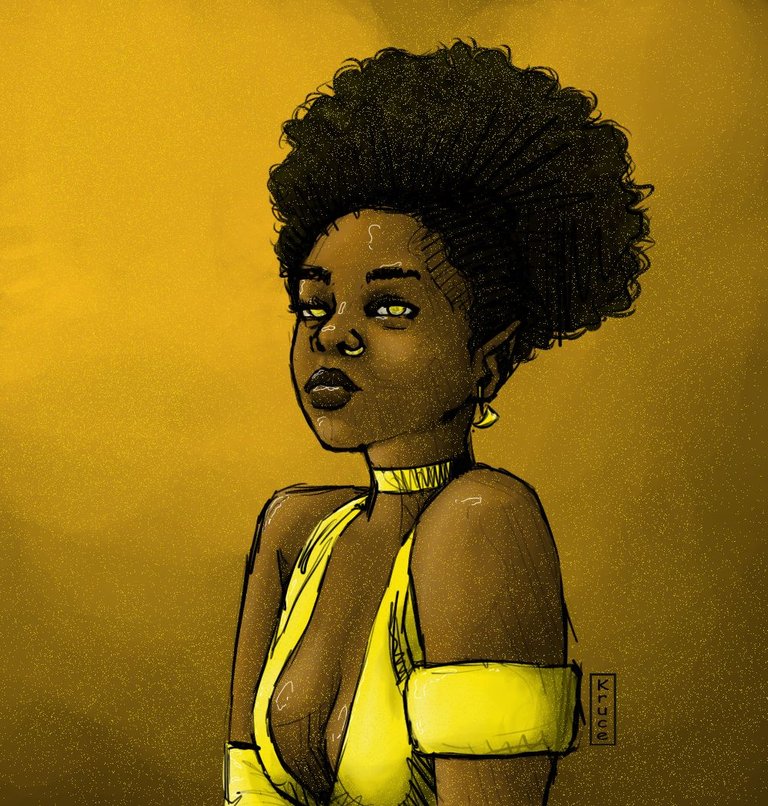 BILA is an orphan, dropped by her parent when she was still very little.
Growing up she became a bad and toxic girl who also happen to be a lonely girl due to the experience she had growing up all alone in the orphanage home, constantly bullied by her peers and the struggles she had to go through to live till she decided to put a stop to it and become stronger.
when she became 18, her powers began to surface and uncontrollably, so she had to stop her bad ways and forcing on controlling her powers. The world started changing to her and Everything became new as she tries to keep up with her life style and the new occurrence.
Now she trying to right her wrongs from the past and become a good person while she's also in search of her parents to provide answers to all her questions, in the process she realized that she's from another planet called RADIA, (a planet closely located beside the sun)
and so her journey continues...
________ PROGRESS SHOTS ________
After getting the sketch done which took a little of my time , I then pick my colour pallet and lay in my base colour.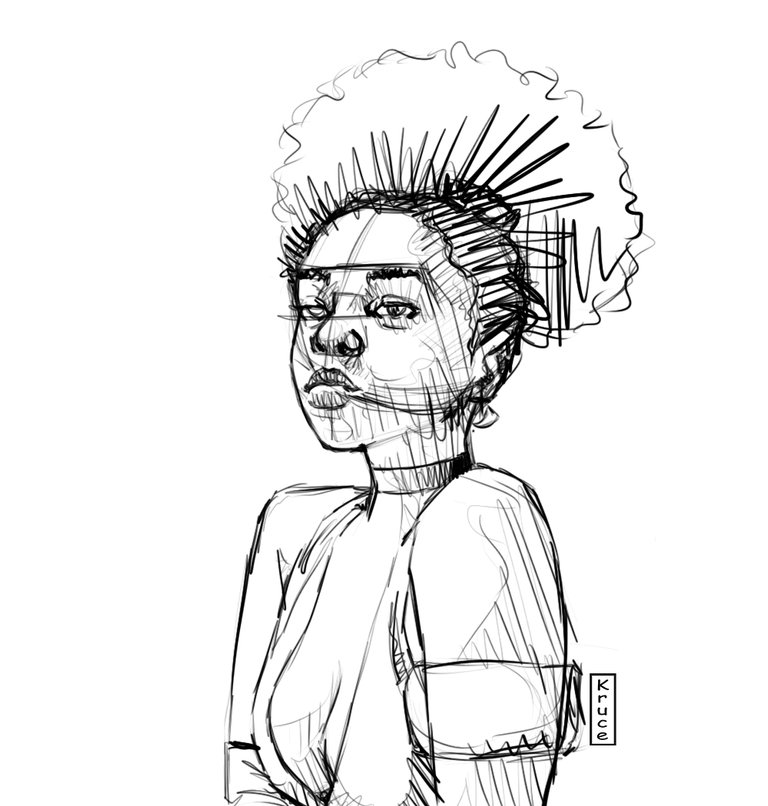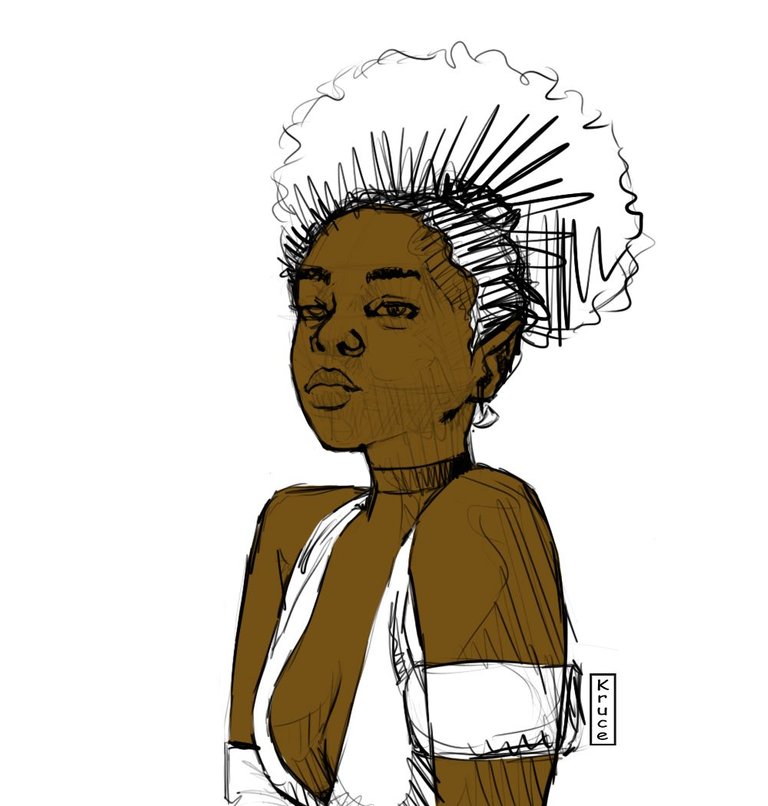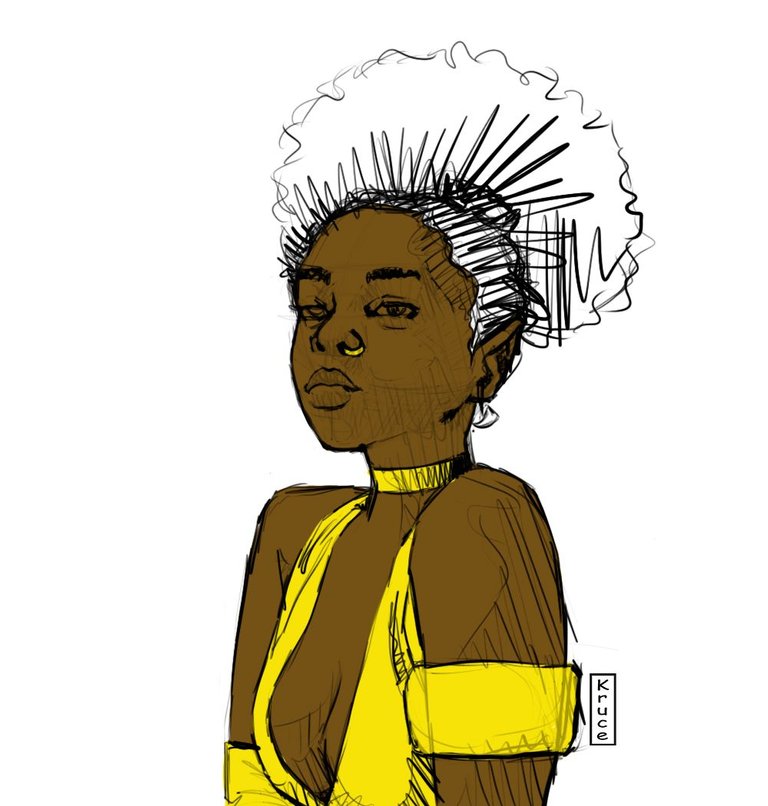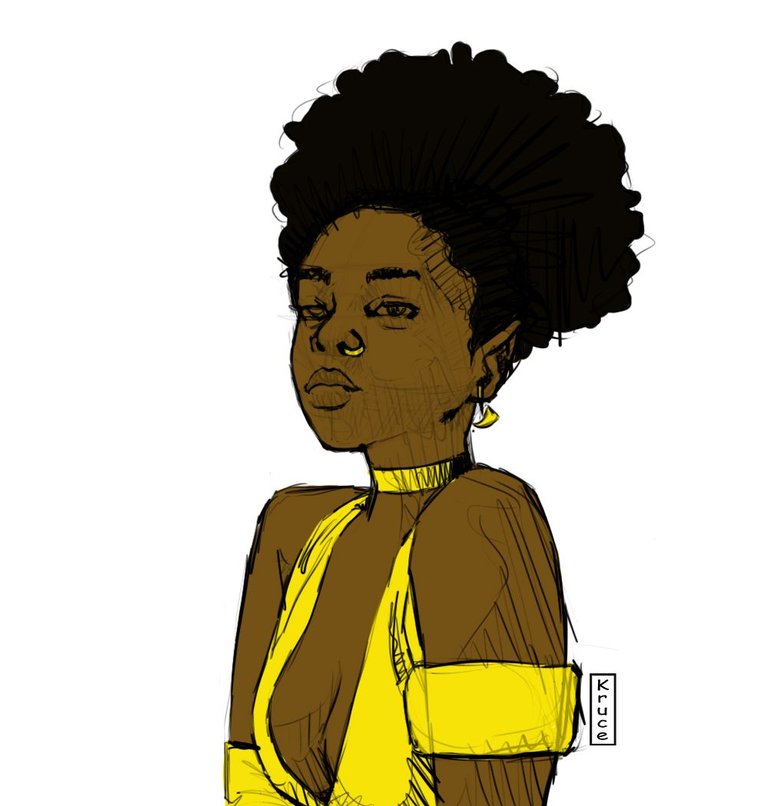 And then I decided to put in the strand of the hair to make it look more realistic.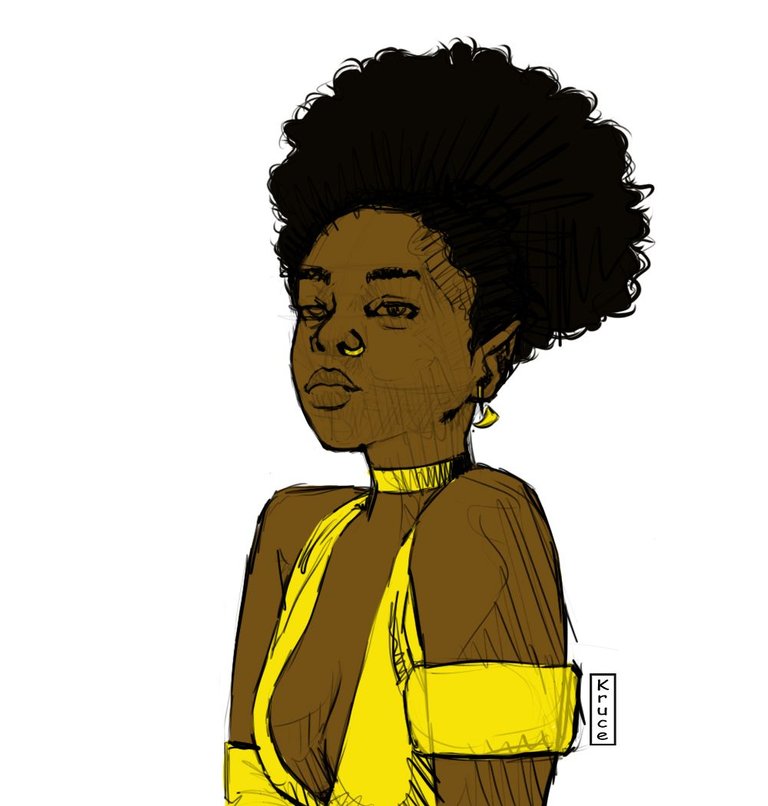 After that I started adding my shadows starting with the skin then the cloth.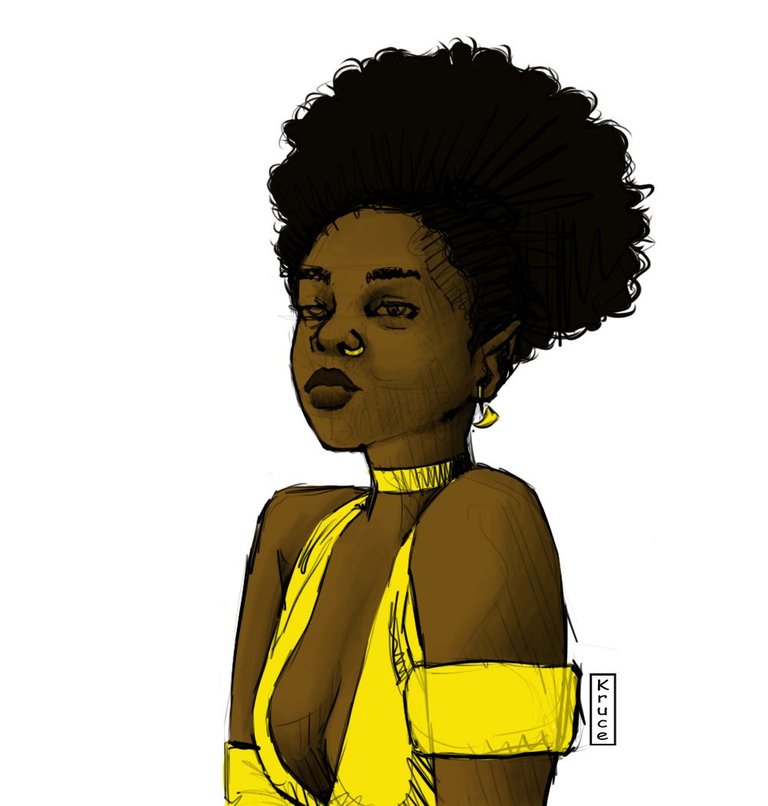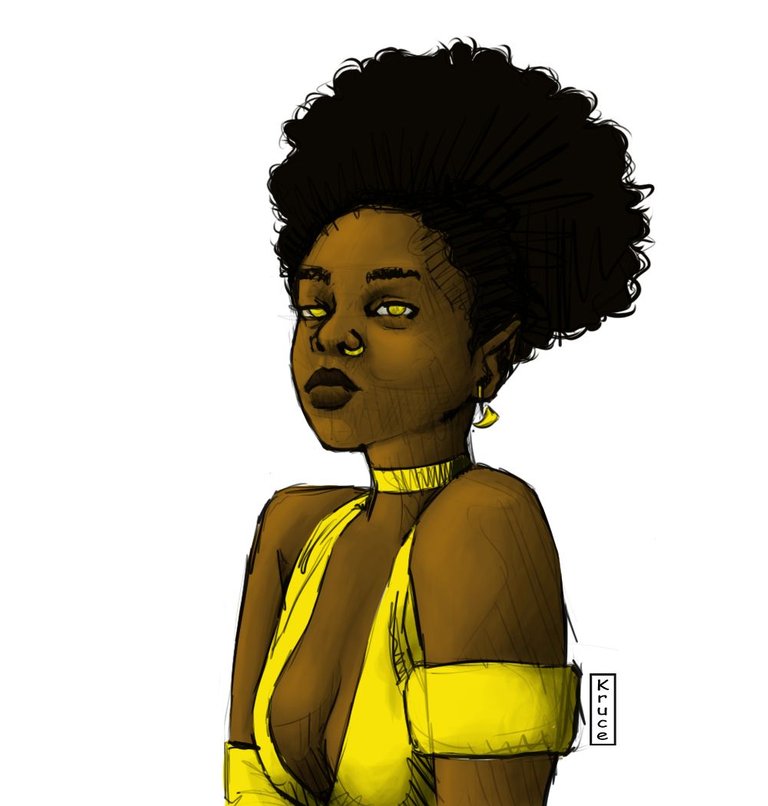 After I'm done with adding the shadows, I started adding my soft light which is used a lighter change of the base colour and tilted it a little toward yellow to give the work vibrance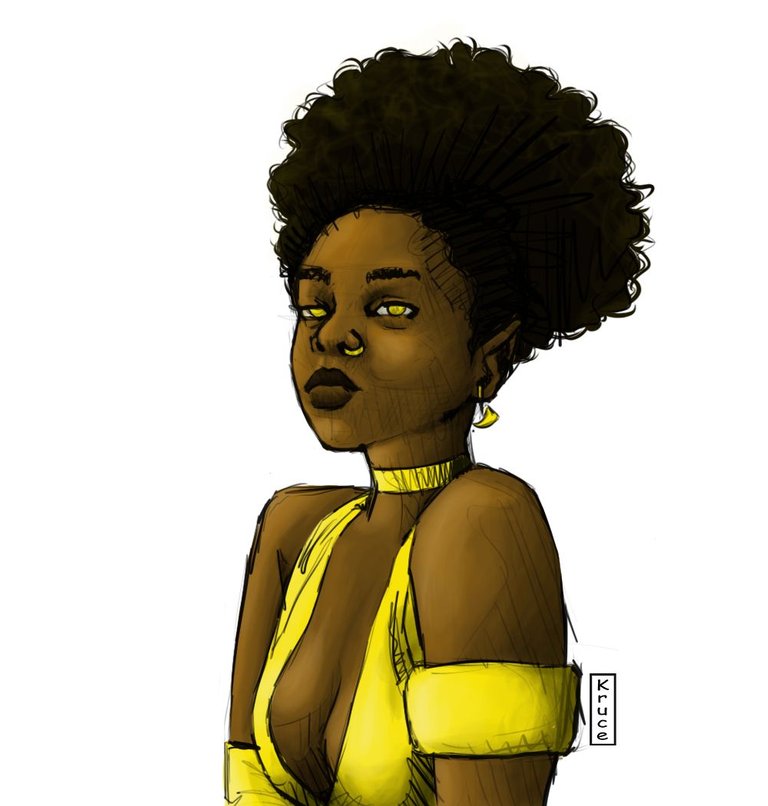 Then I added my background...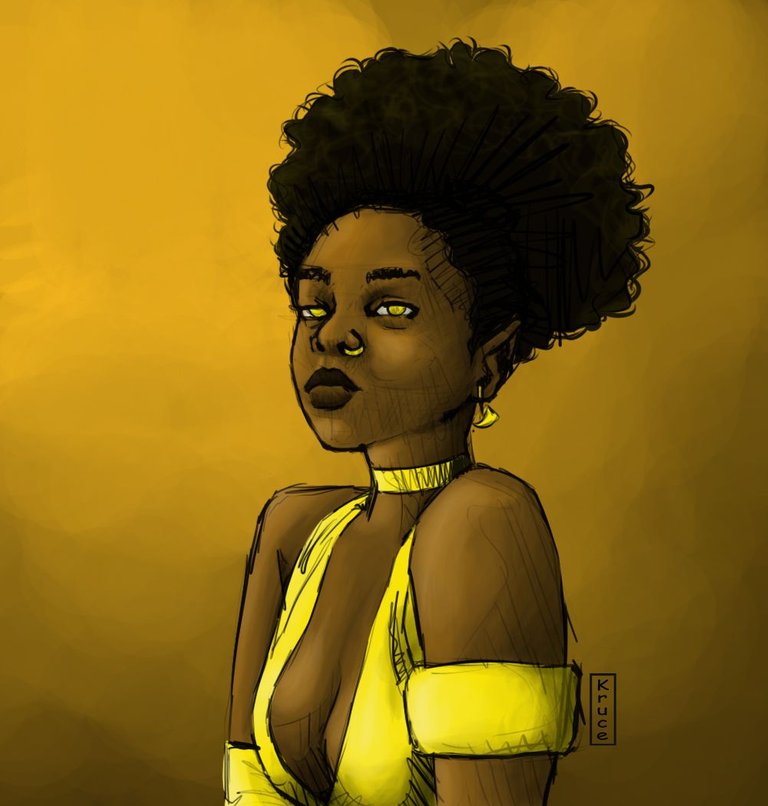 For the final , I added a little bit of brush texture to the whole art which gives it the grain feel, then a little bit of strong light to give the eyes the illusion of glow.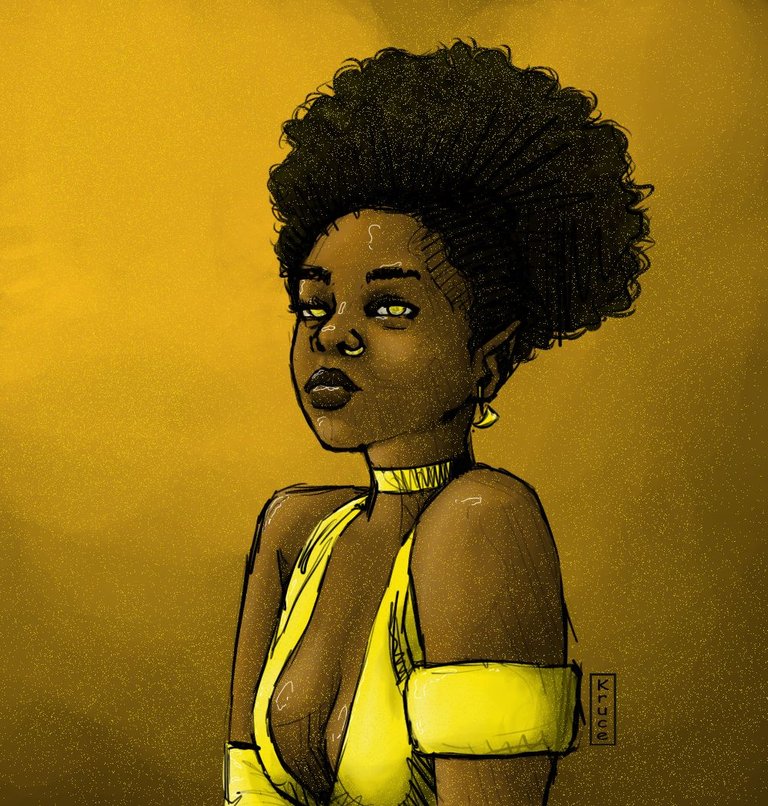 ____ THANK YOU FOR YOUR TIME ____
... Kindly share your thoughts in the comments session. Thank you.
#a4h
@krucekoncept
@tezzmax
@toyosiartdiy
@black-tosino
@artby.dara
@leonardo817
@infinite.ife
---
---