Two years on Hive [ESP/ENG]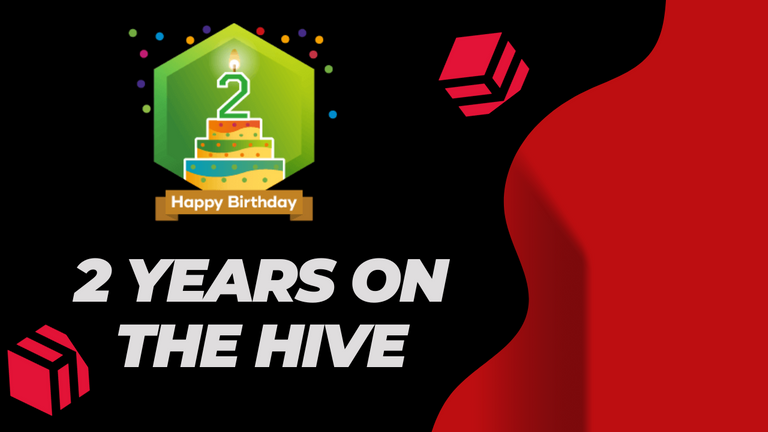 ---
Two days ago I received a comment on the Rollercoin post where I had fulfilled 2 years on the Hive platform and I was really surprised at how fast time passes.
What got me started on this platform was the Rising Star game and I discovered that you could post about everything that passionate you, so today I want to tell you about the great benefits that can be done on this platform.
Hace dos días recibí un comentario en el post de Rollercoin donde había cumplido 2 años en la plataforma de Hive y de verdad me quedé muy sorprendido de lo rápido que pasa el tiempo.
Lo que me inicio en esta plataforma fue el juego de Rising Star y descubri que se podía hacer publicaciones acerca de todo lo que te apasione, así que el día de hoy les quiero contar los grandes beneficios que se pueden realizar en esta plataforma.
---
Story
---
Hive is a social network created as a result of a coordinated division of the Steem platform carried out on March 20, 2020. It was developed by former Steemit developers and community members as a way to break away from Steemit Inc. after the purchase of Tron and some incidents involving its owner, Justin Sun.
The function of Hive is to act as a decentralized social network whose content is unalterable and accessible at any time and anywhere in the world. It also allows the development of DApps and other tools that improve the attractiveness and usefulness of the network.
Hive es una red social creada como resultado de una división coordinada de la plataforma Steem ejecutada el 20 de marzo del año 2020. Fue desarrollado por ex desarrolladores de Steemit y miembros de la comunidad como una forma de separarse de Steemit Inc. luego de la compra de Tron y algunos incidentes que involucraron a su propietario, Justin Sun.
La función de Hive es actuar como una red social descentralizada cuyo contenido es inalterable y accesible en cualquier momento y en cualquier parte del mundo. También permite el desarrollo de DApps y otras herramientas que mejoran el atractivo y la utilidad de la red.
---
Source
---
Really, this is a platform where you can generate income either through investment or for free, in the second option we find content creation, being one of the best ways to make money on HIVE.
The way the platform rewards us is through votes or "likes", as they are known on other social networks. According to the "voting power" of the user, who selected his publication, these votes have different weights. This voting power is proportional to the amount of HIVE Power that the user has stored in his wallet as HIVE. The value of your vote increases as your HIVE power increases, this is something very key on this platform to grow.
The limit of the posts is seven days to get votes, after which the rewards will be paid automatically. After that, no more rewards will be given for the post, but your post remains on the platform.
Another point where you can earn income is through the comments we post for other users, which are also eligible to vote, when we talk about posting content. So it's a great way to invest your time on this platform, to get some income.
On the Hive network there are several dApps (decentralized applications), among the top applications we find a game called Splinterlands, created in 2021, it is a collectible card game, based on NFT (non-fungible tokens).
This game is still standing and giving profits to the people who trusted from the beginning, with the simple fact that I saw the youtuber Liuke 3.0, talking about that a simple card that he obtained through a purchase of 10 dollars on the platform and currently that same card costs $ 19,000, but previously it was at $ 30,000.
De verdad esta es una plataforma a donde se puede generar ingresos ya sea por el medio de la inversión o de manera gratuita, en la segunda opción encontramos a la creación de contenido, siendo una de las mejores maneras de ganar dinero en HIVE.
La manera que nos premia la plataforma es por medio de los votos o "me gusta", como se les conoce en otras redes sociales. Según el "poder de voto" del usuario, que seleccionó su publicación, estos votos tienen diferentes pesos. Este poder de voto es proporcional a la cantidad de HIVE Power que el usuario ha almacenado en su billetera como HIVE. El valor de su voto aumenta a medida que aumenta su poder HIVE, esto es algo muy clave en esta plataforma para ir creciendo.
El límite que tiene las publicaciones es de siete días para obtener votos, después de lo cual las recompensas se pagarán automáticamente. Después de eso, no se darán más recompensas por la publicación, pero tu publicación se mantiene en la plataforma.
Otro punto donde puede obtener ganancia es por medio de los comentarios que publicamos para otros usuarios, que también son elegibles para votar, cuando hablamos de publicar contenido. Así que es una gran manera de invertir tu tiempo en esta plataforma, para obtener algo de ingresos.
En la red Hive se encuentra varias dApps (aplicaciones descentralizadas), entre el top de aplicaciones encontramos un juego llamado Splinterlands, creado en el año 2021, se trata de un juego de cartas coleccionables, fundamentado en NFT (tokens no fungibles).
Este juego sigue de pie y dando ganancias a las personas que confiaron desde sus inicios, con el simple hecho de que he visto al youtuber Liuke 3.0, hablando de que una simple carta que la obtuvo mediante una compra de 10 dólares en la plataforma y en la actualidad esa misma carta cuesta $19.000, pero anteriormente estaba en $30.000.
---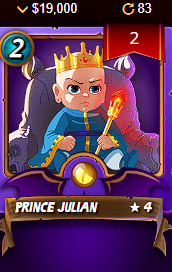 Source
---
The main image of the post was made in the Canva platform.
La imagen principal del Post la hice en la plataforma de Canva.
Canva
Traducción - Translate
---
---