SPLINTERLANDS - Daily Quest - Life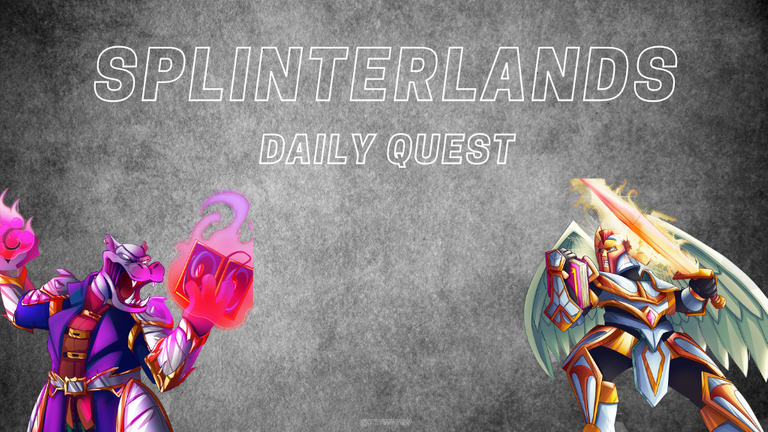 SPLINTERLANDS DAILY QUEST
8th March, 2022

Today's quest was Life, fast becoming a favorite of mine to play.
I was always a critic of Life and General Sloan but since watching a few videos from @macfillet at Ashley NFT Gaming, I realised how powerful Sloan and his barrage of ranged attackers can actually be.
Life was one of my last splinters to level up to Silver but since doing so, he has become a go-to for me in higher mana battles, especially when I can play the Uriel and Adelade combo.



BATTLES
Record 6-4
I took 10 battles to win todays quest, but 2 of them I did not play life due to rulesets.
I have rented into gold for a day to get a couple of extra quests so I am facing some highly levelled opponents every so often which are quite overwhelming.
That Loss against @inspirew3 was a tough one!
My primary Life team is Uriel up front with heal, helping keep him alive long enough for his recharge to hit, time mage in second for the slow and Adelade is up next providing the repair to keep Uriel's shields up. Behind them is usually as much ranged attack as possible. Special shout out to the Loan Boatman and Venari Crystalsmith for the extra repair and tank heal respectively.
Here is a LINK to one of my battles showcasing this OP lineup with a close mirror match against @rondonshneezy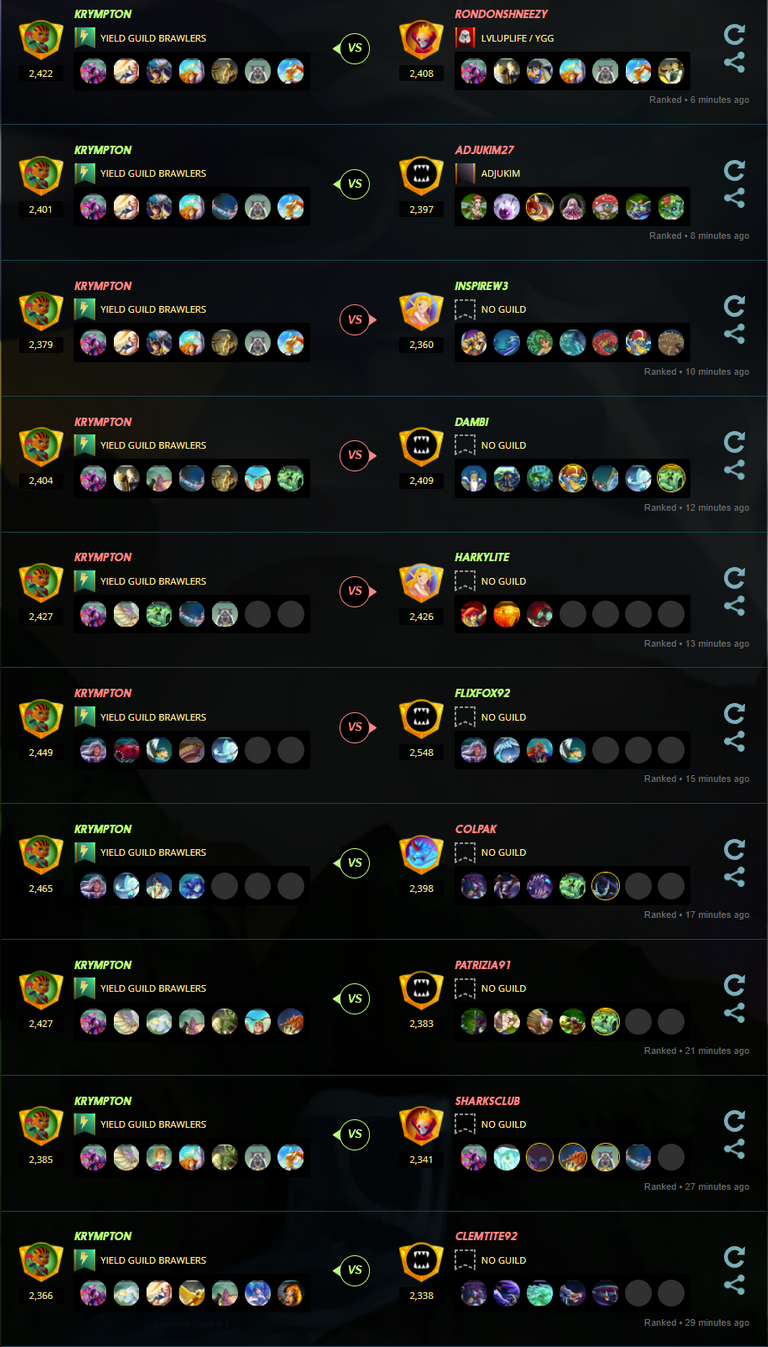 REWARDS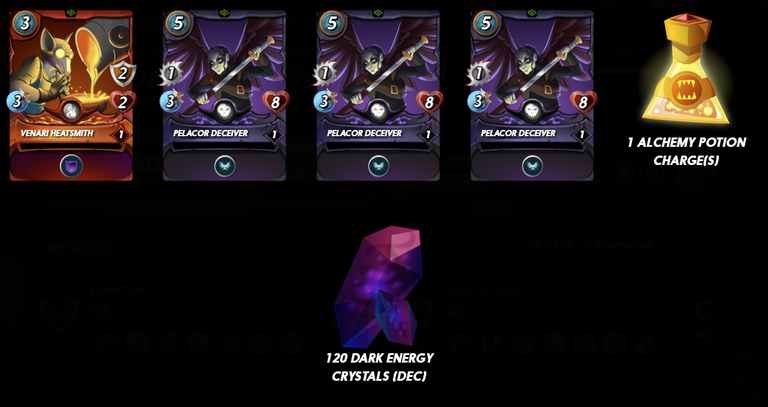 As I mentioned, I battled in Gold III today so received 6 Loot chests which was a nice bonus.
Venari Heatsmith is a common that I have been accumulating as I have heard it is quite powerful once you get up into higher leagues. I have a max copy but will continue to collect more.
Pelacor Deceiver (x3) is another one that's great at higher levels. Backfire at level 6 (100BCX) is an amazing ability, especially combined with the higher speed to encourage those misses
1 Alchemy Potion. I am sticking to my rule of not opening any more packs until I have enough potions for them. So this is a small step towards me opening another pack hehe
120 DEC is a pleasant surprise! Not a massive amount but also quite a lot more thna you would usually see in a chest.

REFERRAL
If you are new and would like to try out the amazing game that is #Splinterlands, please consider using my affiliate link HERE
If you register with my link and buy a spellbook, DM me and I will send you 250 DEC to help you get started with renting or buying some cards.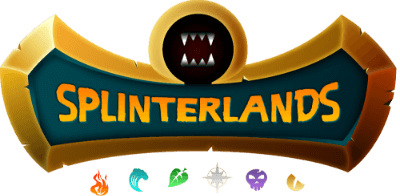 ---
---