SPLINTERLANDS - Daily Quest - No Neutrals
SPLINTERLANDS DAILY QUEST
8th February, 2022

Today's daily quest was No Neutral Monsters.
This quest not only needs 3 (not 5) wins to complete, but is also one of my favourites as I often play with very little neutral influence so I find I don't have to change too much to complete it.
With the new Chaos Legion cards, there are quite a few very handy Neutral cards available, but of course I will try not to play them today.

BATTLES
Record 5W - 0L
I took 5 battles to win my daily quest, despite not losing any matches. I foolishly played the Magi of Chaos card back to back making me ineligible for the quest tracking on those two battles.
Overall, the quest went very well for me and was over in a relatively short time.
As you can see below, I won nearly all of my quest battles with the Earth splinter, obsidian and her +1 magic. This is a very effective strategy in the lower silver level where I am playing but can be countered quite easily if you see it coming.
The main card/s I try to use for these battles is Grund as my damage dealing tank, with Queen Mycelia in the back providing +2 Armour, and Mycelic Slipspawn in the back with Taunt, drawing the damage away from Grund
Here is a LINK to one of my battles showcasing this OP lineup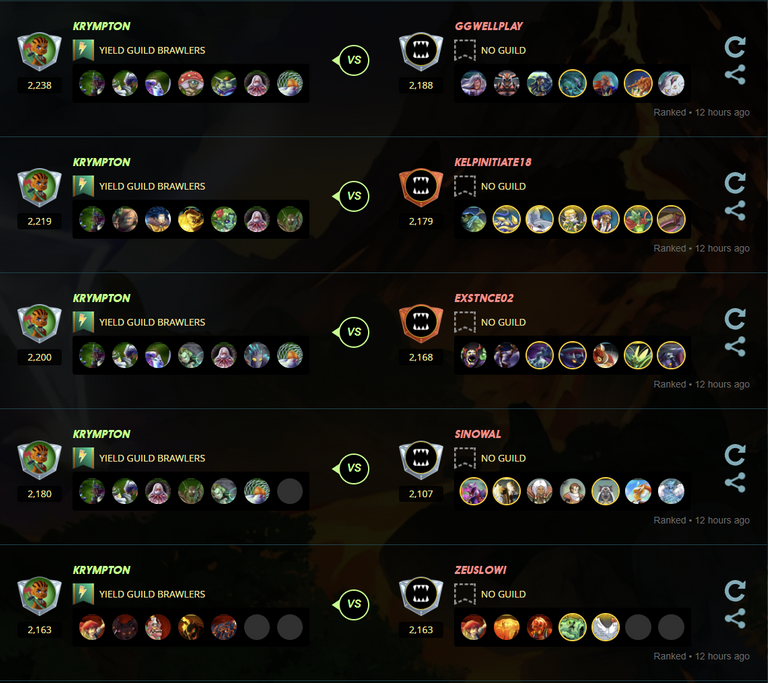 REWARDS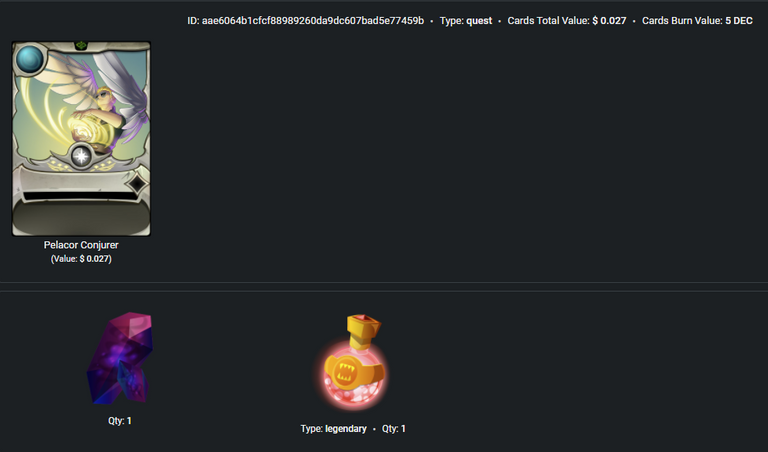 I battled in Silver II today so received 3 Loot chests.
Pelacor Conjurer is fast becoming a great value card that I am looking forward to playing more now that I have a life deck with General Sloan.
1 DEC.. let's just move on shall we?
Legendary Potion. Let's hope this is the potion that will bring me a GFL in my next Pack opening!!

REFERRAL
If you are new and would like to try out the amazing game that is #Splinterlands, please consider using my affiliate link HERE
If you register with my link and buy a spellbook, DM me and I will send you 250 DEC to help you get started with renting or buying some cards.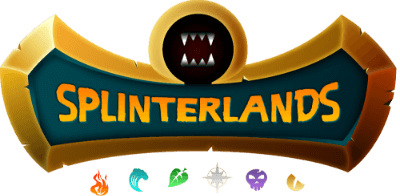 ---
---