Preparation chamfer Giveaway Voter ENG/GER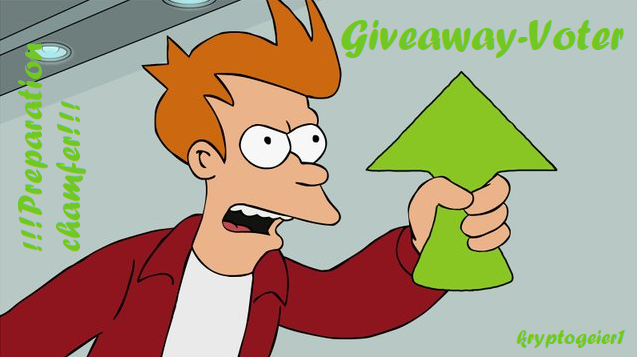 Preparation chamfer Giveaway Voter
This is a new project that is still in preparation but already distributes the first votes and also the delegation and donation of Hive Power is already possible.
We're starting small, but hopefully we'll grow fast enough to be useful soon.
There will gradually be more up-votes depending on the Hive Power and Voting Mana.
Vorbereitungsfase Giveaway Voter
Dies ist ein neues Projekt das noch in der Vorbereitung steckt aber bereits die ersten Votes verteilt und auch das delegieren und spenden von Hive Power ist bereits möglich.
Wir fangen klein an, aber hoffentlich werde wir schnell genug wachsen, um bald nützlich zu sein.
Es werden nach und nach mehr Up-Votes je nach Hive Power und Voting Mana.
---

---
Vote Power
A small overview of Hive Power, Vote Power and Vote Weight of our upvotes.
Delegate HIVE POWER to us to support us.
Vote Power
Ein kleiner Überblick über Hive Power, Vote Power und Vote Weight unserer Upvotes.
Delegieren Sie HIVE POWER an uns, um uns zu unterstützen.

Um an eure eigenen Vote Power zu feilen empfehle ich Upvote Calculator
---
| Week | Hive Power | Vote Weigt | Vote Power | $-Vote | Vote/Day |
| --- | --- | --- | --- | --- | --- |
| Week1 | 175 | 30 | ~90 | ~0,0009 | 40 |
---

---
UP-Votes
This up-voter focuses on the up-voting of Splinterlands and Rising Star Giveaways.
Although we start our day by curating content from the #Splinterlands and #Rising star community, we don't stay there for the rest of the day.
We also hope that we can support and encourage many newcomers.
A long-term goal would be to increase the contribution reward by up-votes so that the author can increase the giveaway reward.
UP-Votes
Dieser Up-Voter fokusiert sich auf das Up-Voten von Splinterlands und Rising Star Giveaways.
Obwohl wir unseren Tag damit beginnen, Inhalte aus der #Splinterlands und #Rising Star Community zu kuratieren, bleiben wir nicht für den Rest des Tages dort.
Wir hoffen auch das wir viele Neulinge unterstutzen und ermutigen können.
Ein langfristiges Ziel wäre es durch Up-Votes die Beitrags Belohnung zu erhöhen damit die Autor die Giveaway Belohnung erhöhen zu können.
---

---
Posts
Our goal for now is to post only one amount per week (similar to this one). More amounts will be added in the future, such as overview of up-vote progress on Hive-engine.
We see this as a great opportunity to slowly increase voting rights on our own.
Beiträge
Unser Ziel ist es vorerst nur einen betragt pro Woche zu posten (Ähnlich wie diesem). Es werden in Zukunft weitere Beträge hinzukommen wie zum Beispiel Übersicht über Up-Vote verlauf erfolge auf Hive-engine.
Dies sehen wir als großartige Möglichkeit, das Stimmrecht aus eigener kraft langsam zu erhöhen.
---

---
Auto-Voter
Was ist ein Kurationspfad?
Ein Kurationspfad ist zb. das von @mahdiyari erstelltes Tool, Hive.vote, das automatisierte Upvotes vergiebt.
Es garantiert Ihnen Einnahmen aus Ihrem Hive-Konto, auch wenn Sie die Beiträge anderer nicht aktiv hochstimmen.
Wann immer die Kurationsspuren, denen Sie folgen, einen Hive-Beitrag aufwertet, wird Ihr Konto auch diesen Beitrag hochbewertet.
Der @kryptogeier1 Kurationspfad wertet den ganzen Tag über Splinterlands und Rising Star-Giveaways auf.
Hier eine anleitung zu anmeldung
https://peakd.com/hive-195370/@risingstargame/how-to-join-the-rising-star-curation-trail-to-support-the-community-and-yourself
Fall sie sich dazu entschließen uns mittels Auto-Voter zu folgen, würde uns das sehr freuen.
Ihren solltet euer Auto-Voter aufgrund von Zeitzonenunterschieden auf ein Limit von 2 pro Tag setzen.
---

---
Supporters
Since we can only start with little capital, it does not make sense to distribute rewards to the delegates instead we stake all the Hive to increase the voting power or to be able to award more Up Votes.
The more you delegate, the greater our influence becomes.
Unterstützer
Da wir nur mit wenig kapital starten können ist es noch nicht sinnvoll Belohnungen an die delegierten auszuschütten stattdessen wir das gesamte Hive gestakt um die Voting Power zu erhöhen bzw. um mehr Up Votes vergeben zu können.
Je mehr ihr delegiert umso größer wird unser Einfluss
---
Many thanks to all supporters
Vielen Danke an alle Unterstützer
---
Hopefully they will have a great stay on the platform and stay here for a long time.
Hoffentlich haben sie einen großartigen Aufenthalt auf der Plattform und bleiben lange hier.
---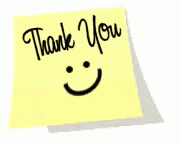 ---
---