For the Love of HIVE, MUSIC AND HIVE GAMES

---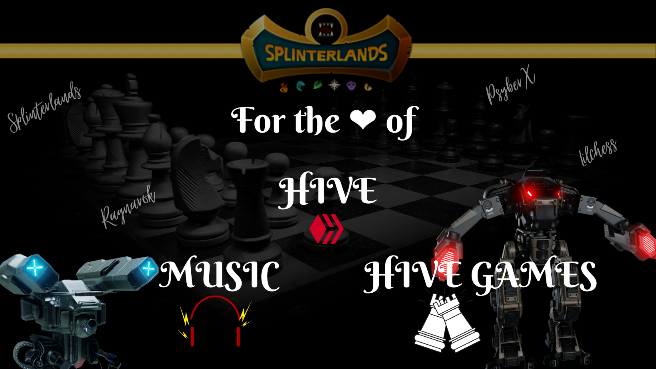 Yoooo! (in @theycallmedan voice whenever he is introducing the Community Token Talk) 😁
Hola mis amigos y amigas!
Hello Hive Community!
Hello Music Lovers!
Hello Game Lovers!
Fans of the Biggest Play2earn game SPLINTERLANDS 🔥 @splinterlands (shout out to @clove71 @ivarbjorn @rentaw03 @starstrings01 )
Fans expecting the big RAGNAROK GAME @ragnarok.game (shout out to @theycallmedan for this great project, and all who are participating fully in the on-going logo contest)
Fans expecting the Big PSYBERX game @psyberx game (shout out to @laritheghost @dynamicrypto @bearbear613 @thecrazywarlock)
Fans and players of CHESS, #hivechess @chess Community and other chess communities. (Shoutout to @stayoutoftherz and @samostically)

I don't know what led me to produce this.
Did I just say produce? 🙄
I am neither a producer nor am I qualified to call myself one. 🤔
Is it my love for Hive?🤔
Or My love for Music?🤔
Or My love for Splinterlands game and the community?🤔
Or My love for the great Ragnarok and Psyberx games that we all are awaiting with full enthusiasm?🤔
Or is it my love for Chess?🤔 Although I've recorded multiple back to back losses in the online lilchess tournament 😭
Well, I still can't fathom the motivation.
The video may not be the best you've seen, nor up to your standard.... but the video is an expression of my love for HIVE, MUSIC and GAMES.

MY ❤ FOR HIVE
Yes, this Music and video is specifically for the Hive Community, hence the title begins with "Love for HIVE."
Well thank God for the presence of @threespeak hence I can upload it to the community without using YouTube.
The Hive Community has helped me in a number of ways: As a platform, it creates an avenue for me to meet people and make friends, share my contents to others and receive positive/constructive criticism from others, interact with people from different countries, continents and time zones. It has also given me good friends and Saxophone mentors like @draysax and @bertimismaximus 😉😁. It has also provided an online family for me and a source of income for Me (helping me cope and survive as a student).

MY ❤ FOR MUSIC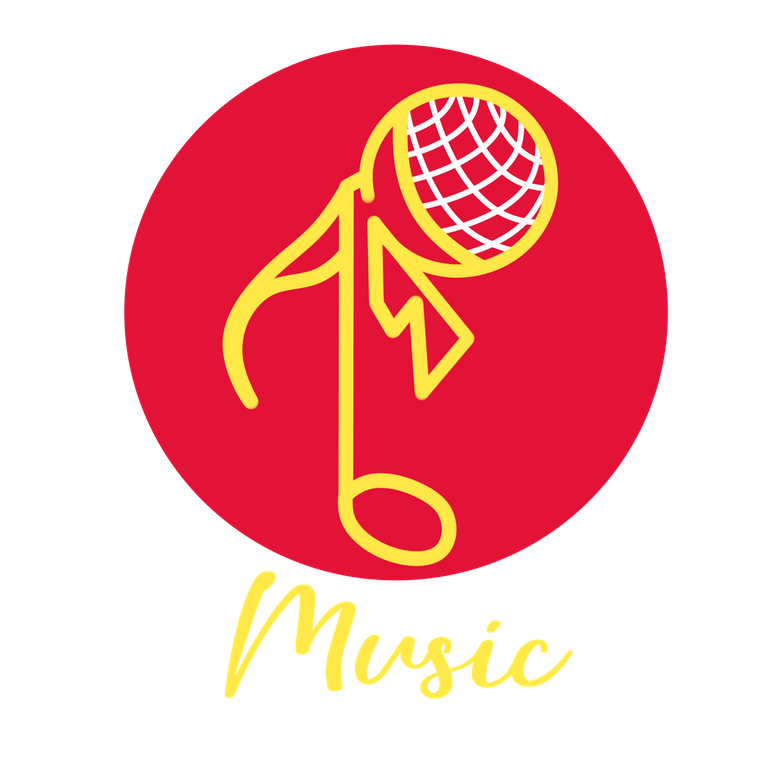 Image from @music-community
O yes, it is also an expression of my love for Music.
Is that @ksam on the Saxophone? YES!
Is that @ksam on the Lead Guitar? YES!
Is that @ksam on the Keyboard? YES!
HOW COME?
My love for Music made it all Possible! And I hope to be better. With the help of my friends physically, and by watching and listening to great Hive Saxophonists like @draysax and @bertimismaximus. Great guitarists like @starstrings01, @naradamoon, @jesuslnrs, @cabelindsay and @fernanblog among others. And great Keyboardists like @daniky.
I believe I'll be a better musician.


MY ❤ FOR HIVE GAMES
O yes, it contains GAMESSSSS!
Yes, I love playing mobile games since I was 4 or 5yrs old. I remember the Snake Xenzia game on my dad's old Nokia torchlight phone and the football game there also. I also remember the Motor GP in my elder brother Motoralla phone (I can't remember the phone model, but this is around 2008/2009).
I also had a Nintendo DS Gameboy given to me by a family friend, who I consider as an Uncle. The game has double screens, the one below is touch screen for setting strategies, formation before the game. The one above is the main display screen.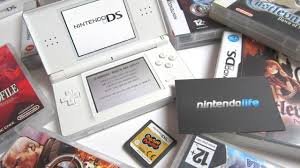 Image source
This picture brings a very sad memory to me because of how it got lost. I gave it to my friend who begged me for it just before my GCE examination in 2011. After my exams, the guy began telling me different stories about it. In all, he didn't give me back. Well, it's past.

This video contains Hive Games, YES!
From Splinterlands to Ragnarok, Psyberx and finally Chess game.
If you're a lover of games and you've not started playing Splinterlands, you're missing. Click the link below to register and start playing 🔥
CLICK HERE TO JOIN SPLINTERLANDS GAME
If you're a lover of Chess and you've not started playing Online Chess Tournaments with lilchess, ooooo, you're missing then. Click here to join @stayoutoftherz Hive Chess tournament, and get to play head-on with great Chess players. Maybe after your ass gets whooped for 3 times 😅😅, you'll balance well and be inspired to win.
Also while we are waiting for Ragnarok, don't forget to follow @ragnarok.game for more information about RAGNAROK.
The Psyberx game is a game we cannot but look out for. Its coming with fire 🔥 and fun. Follow @Psyberx, @laritheghost and @dynamicrypto to learn more about the Psyberx and its release date. You can also earn LVL tokens 😉😉😉 if you follow our posts and challenge.
Join us on Discord https://discord.gg/crf2Y2DCxK

HOW IT ALL HAPPENED
I began with something unusual and I decided to end it with something unusual as well😉.
I tweaked a beat/loop on my NUX MG-200 Guitar Modelling Processor and it gave me something nice. Then I used a Yahama PSR-E940 Keyboard which I borrowed from a friend. To be honest, I don't really like the sound production, feel and impact of the keyboard, so it took a while before I could select a voice/tone to manage for the song mix.
However, I played the Lead Guitar and Alto Saxophone over the loop I created with this tweaked beat.
After that, I decided to create something unique by way of video editing.
I used a video of my battle on Splinterlands where the Monster Wood Nymph gave the final blow,
A screenshot of my profile on Splinterlands
I used the released video from @Psyberx,
A screenshot of a tournament on lilchess, where I lost about 2 times 😅😅,
A video I made with the Chess game at home,
The released picture and nft of @ragnarok.game
It was not easy for me because we have issues with electricity/power. I made the Music on Saturday, but I finished editing the video on Tuesday.
Chai!!! E no easy!!!
I HOPE YOU LOVE IT!!!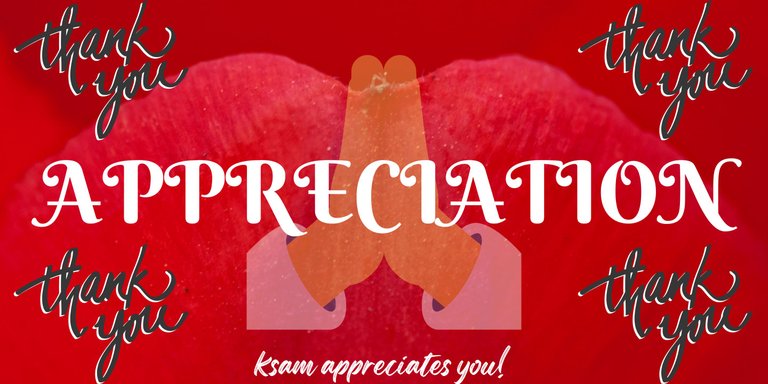 SPECIAL THANKS TO THE WONDERFUL HIVE COMMUNITY AND THE PLATFORMS RUNNING UNDER THE HIVE COMMUNITY AND BLOCKCHAIN @gaming-community @hive @music-community @Splinterlands @psyberx @ragnarok.game #hivechess @threespeak @ocd @blogging-team @gems-community @ocd-witness @hivebuzz @ecency
TO THE LOVELY MUSICIANS AND GAMERS I'VE MADE ON THE HIVE PLATFORM who continue to inspire and motivate me: @clove71, @starstrings01, @thecrazywarlock, @ivarbjorn, @laritheghost, @dynamicrypto @stayoutoftherz, @samostically, @bearbear613, @draysax @bertimismaximus @chosenfingers, @davidbolu34, @daniky,
@naradamoon, @cabelindsay, @jesuslnrs, @fernanblog, among others!
THANK YOU FOR WATCHING MY VIDEO AND READING MY POST: YOUR COMMENTS, REBLOGS AND UPVOTES WILL BE HIGHLY APPRECIATED
---
▶️ 3Speak
---
---