My First Biggest Win as a Novice on Splinterlands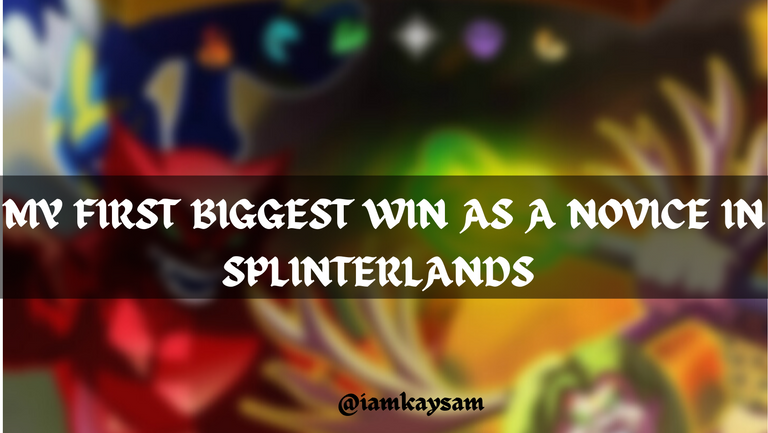 ---
Hello everyone!
The admins, moderators, gamers, investors and those I haven't mentioned yet 🥰 It is my pleasure to be part of this community.
O yeah! I'm new in this community and new in Splinterlands game, and this is my very first post in the community.
I registered on Splinterlands' website on Wednesday, 5th January, but the rules of the game wasn't clear to me. I read the instructions on Splinterlands website. Even after @starstrings01 gave me some guidelines, I wasn't convinced and ready yet.
I went on YouTube to search for tutorials on Splinterlands game. I came across a Video titled "Splinterlands Beginner's Guide" by Solaito NFT Gaming Channel. It was indeed helpful and I must commend the creator of the video.

Well, to be honest, after watching the video I still wasn't convinced; I felt not ready yet.
But yesterday, after I read @clove71 post, I saw the need to join the Splinterlands community on Hive, Discord and other platforms. At least it will give me the opportunity to meet other gamers, learn from them and their experiences and share mine also. I believe with this I'll become a better Gamer and become better at Splinterlands Game.
From @clove71 post I met @rentaw03 my very first friend from the Splinterlands Community who gave me a gift card as a welcome gift.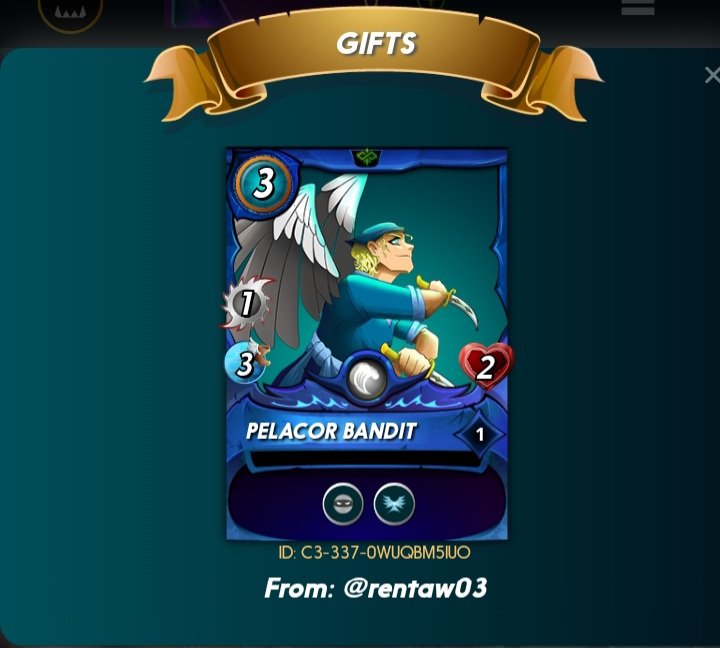 I am truly grateful @rentaw03 🙏
I was also welcomed at the discord channel and, in fact, I received an interesting and educative response to the question I asked in the group.
I truly feel elated and welcomed!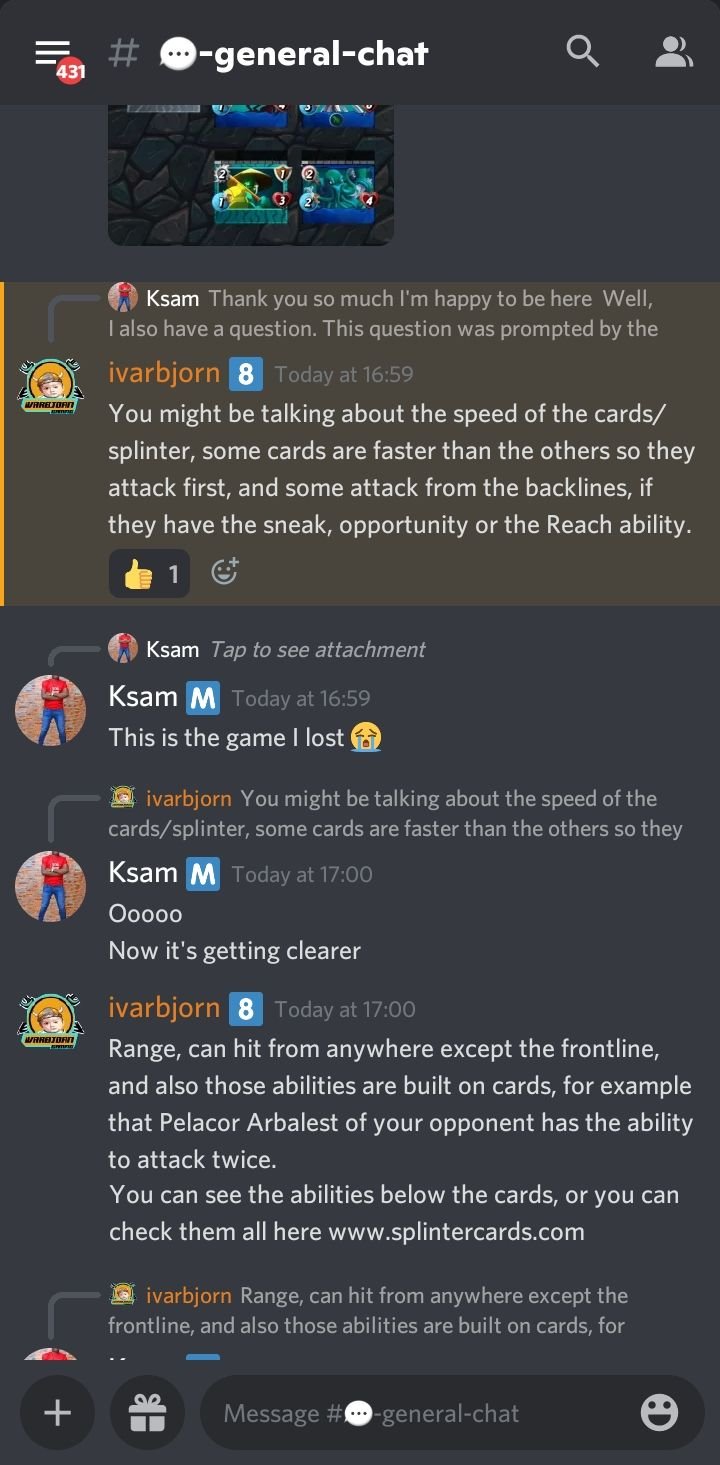 ---
MY FIRST BIGGEST WIN AS A NOVICE/NEWBIE IN SPLINTERLANDS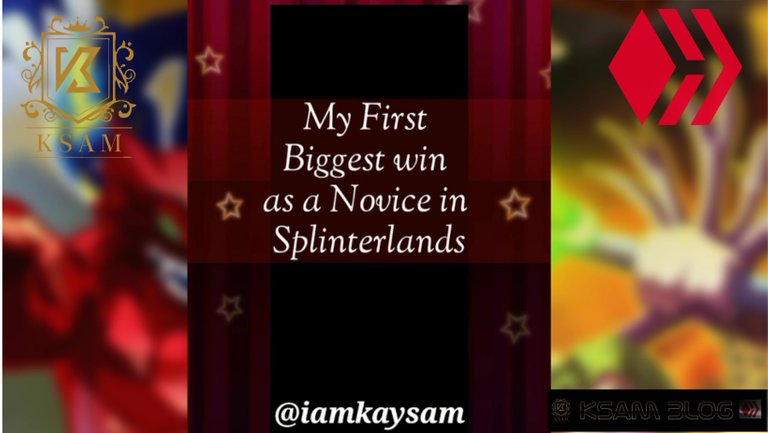 I began playing the Splinterlands game after I bought my first spell-book 18 hours ago (around 3am UTC +1) it took part of my sleep. And so far, I have played 19 games already 😅😅.
So far so Good, I can proudly call this my Biggest Win!
---
MY STRATEGY
Here is the Strategy I followed to pull of my First Biggest Win as a Novice or Newbie.
---
MY SUMMONER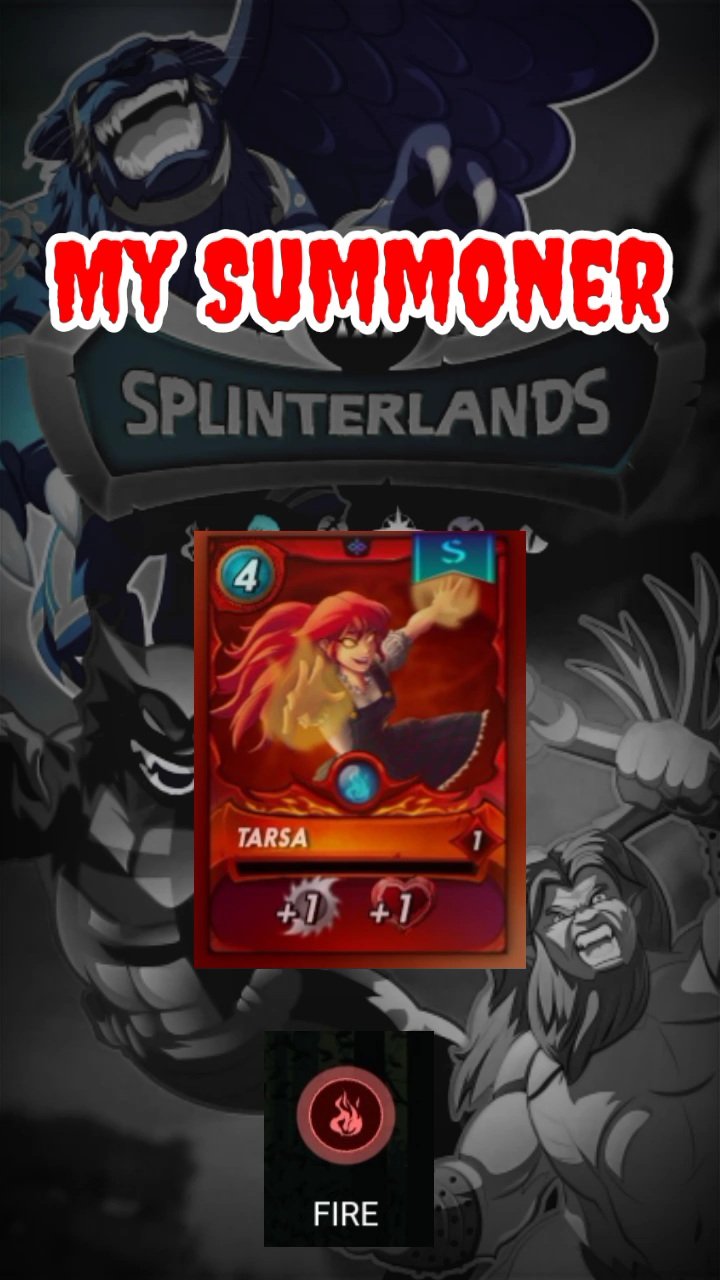 So, I chose Tarsa from the Element of Fire, as my Summoner. Since I have limited cards as a novice, I chose Tarsa over Pyre from the Fire Family.
---
MY MONSTERS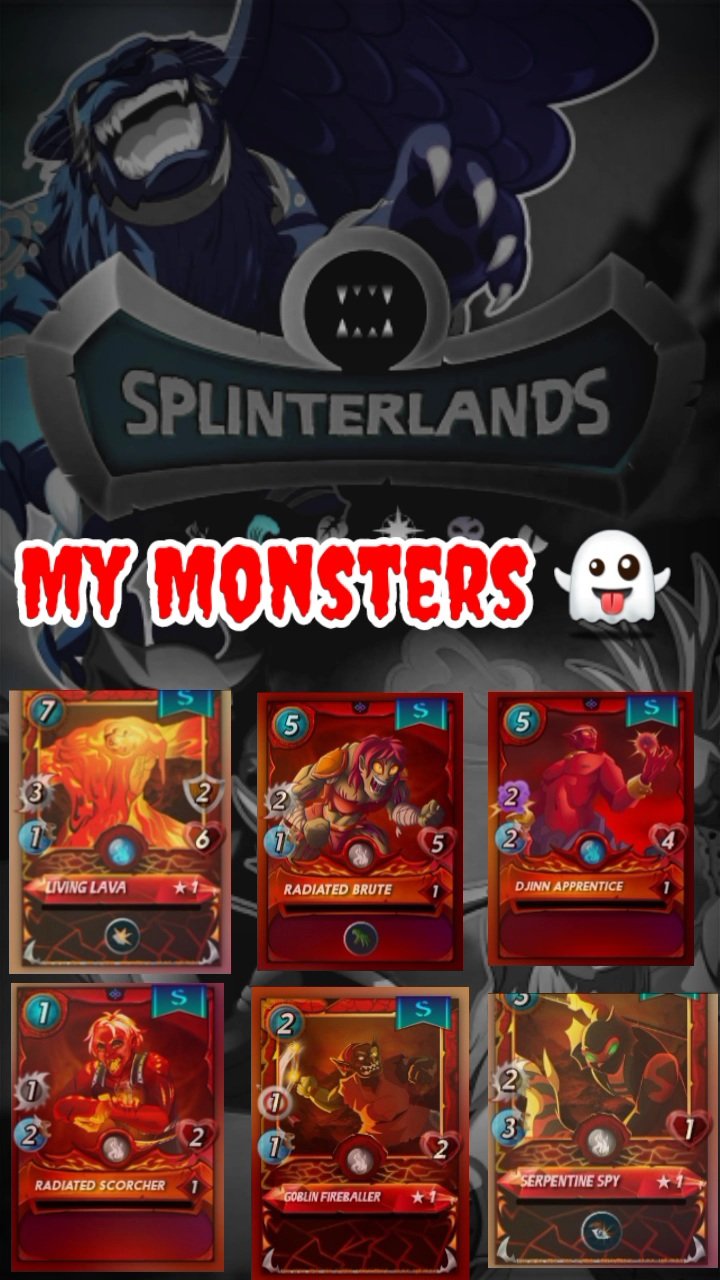 I Chose Living Lava as my first card to go heads on against the opponent. It has 2 shields, 6 heart, although it doesn't have higher speed but it has proven to me to be great at the first position.
My next pick was Radiated Brute: well I don't know why I chose it hahahaha… maybe because of the 5 lives. So I placed it after the Living Lava so that if it replaces the living Lava, at least, it got 5 lives (well this is if sneakers and other long range attackers don't kill it).
My next pick was D Jinn Appreentice… well, no special reason for choosing this card
For Radiated Scorcher, I chose it because it has 1 mana….. hahaha, and so I can fill up the space
I chose the rest (Goblin Fireball and Serpentine Spy) to see what they have got to offer me… and indeed it was great.
APPRECIATION
I appreciate @clove71 and the entire curation team, admin and moderators of @splinterlands community for running this platform and making it a home for lovers of splinterlands. A home where they can share their experiences, battles, art, partake in challenges, win crypto and other fun activities. It is truly and awesome job. I also appreciate @rentaw03 who is my first friend from the Splinterlands Community. I hope to see more of your games and grow with you also.
Thank you for the warm welcome
My in-game username is @iamkaysam
---
▶️ 3Speak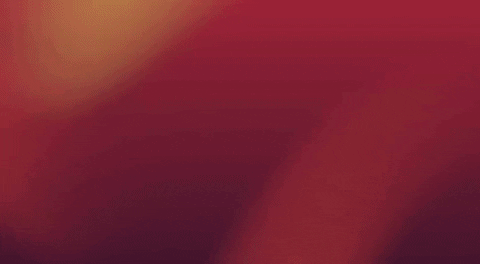 ---
---