Deeplurker: The Opportunist - Share your Weekly Battle Challenge
---
VIDEO TIMELINE
00:00 - 01:02 | Selecting my Summoner and Monsters
01:02 - 01:47 | The battle
OUTLINE OF THE POST
Introduction
Deeplurker (LORE and STATS)
My Battle
--Rules of the Battle
My Strategy and Line-up
--My Summoner
--My Monsters
Did your strategy work?
Do you like Deeplurker?
Appreciation
If you haven't started playing the game, hop in through this link to begin. BEGIN
My Splinterlands in-game username is @iamkaysam

This is the weekly Challenge of SHARE YOUR BATTLE, and the Theme for the Week is DEEPLURKER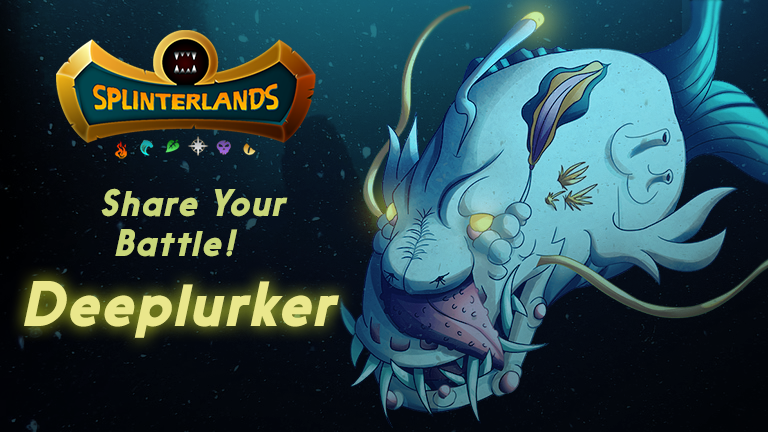 Well, I use this Monster a lot, each time I need an opportunist among my Water Splinters, with good health and good attack effect. Although I use it when the mana cap of the battle is high enough.
However, for this Challenge I had to focus my attention on this monster and choose other Monsters that will also flow well with it, as well as to help me win my battle.
Yea, and I also have the card as part of my personal collection. I got it in one of the recent Chaos Legion Packs that I opened.

DEEPLURKER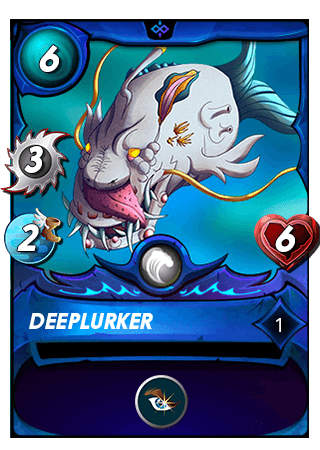 Edition: CHAOS LEGION
Rarity: COMMON
Element: WATER
Attack: MELEE
Abilities: OPPORTUNITY
LORE
Terrifying to behold, Deeplurkers are a poisonous fish that dwell at the bottom of the ocean and prey on the weak. However, they are known to travel to the surface in times of dire need. Many believe that they are sensitive to the balance of elemental water magic and, when that balance is in danger, the Deeplurkers rise to attack or defend it.
STAT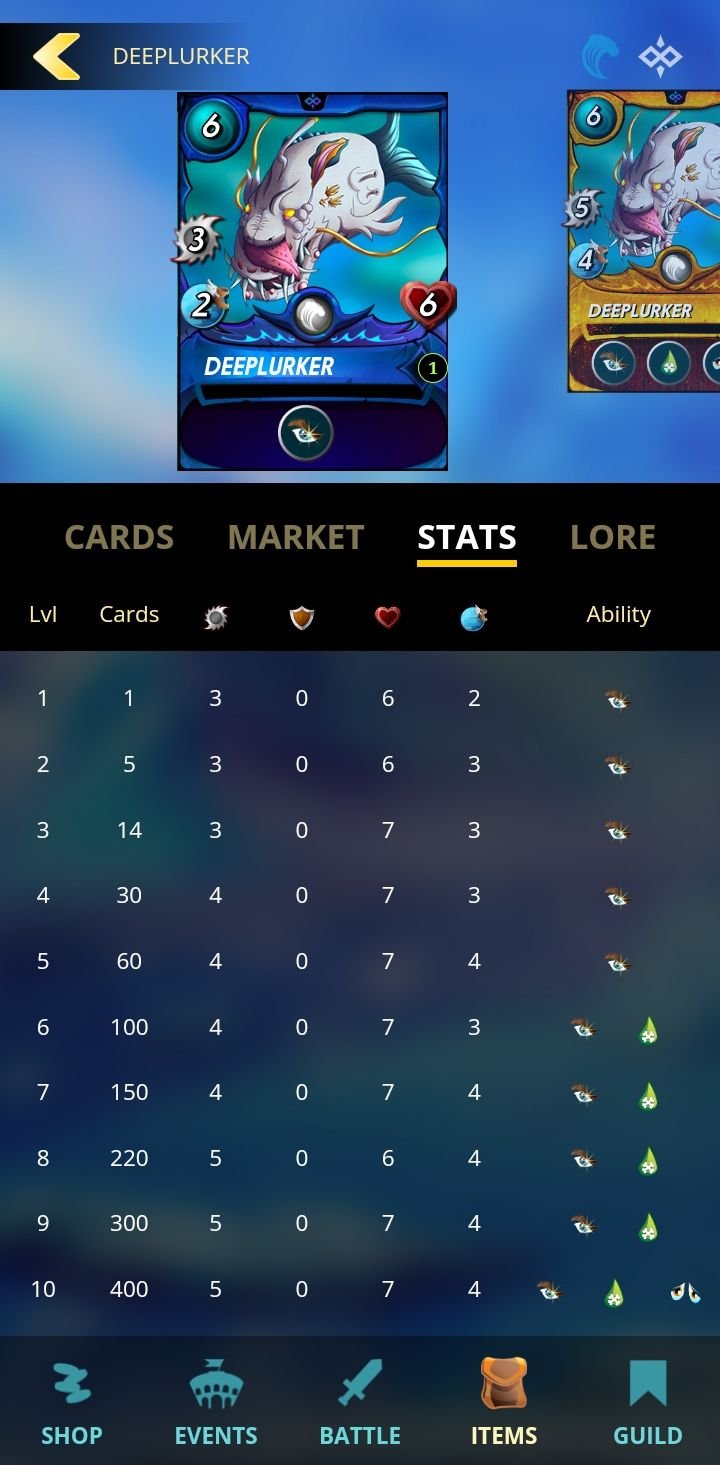 In the first level it has:
Attack: 3
Health: 6
Speed: 2
Ability: Opportunity
OPPORTUNITY: Monsters with the Opportunity ability may attack from any position and will target the enemy Monster with the lowest health.
In level 6 it has a breakpoint, a noticeable increase: 4 attack, 7 health, 3 speed and additional style of Poison
POISON: Attacks have a chance to apply poison, which does automatic damage to the target at the beginning of each round after the poison is applied.
In level 10 it also has its highest breakpoint: 5 attack effect, 7 health, 4 speed and an additional style of Demoralize
DEMORALIZE: Reduces the Melee attack of all enemy Monsters.

MY BATTLE

Click here to watch the battle
My battle was against @triplecoin
😁 who chose Summoner and Monsters from the Primal Force of Fire. On the other hand, I selected my team from the Primal Force of Water.
RULES OF THE BATTLE

The rules of the game were:
Standard Game: which means no changes, modification or addition to the normal playing techniques.
Mana Cap of 22
Elements that can be used include all: Water, fire, Earth, light, death and dragon.
MY STRATEGY AND LINE-UP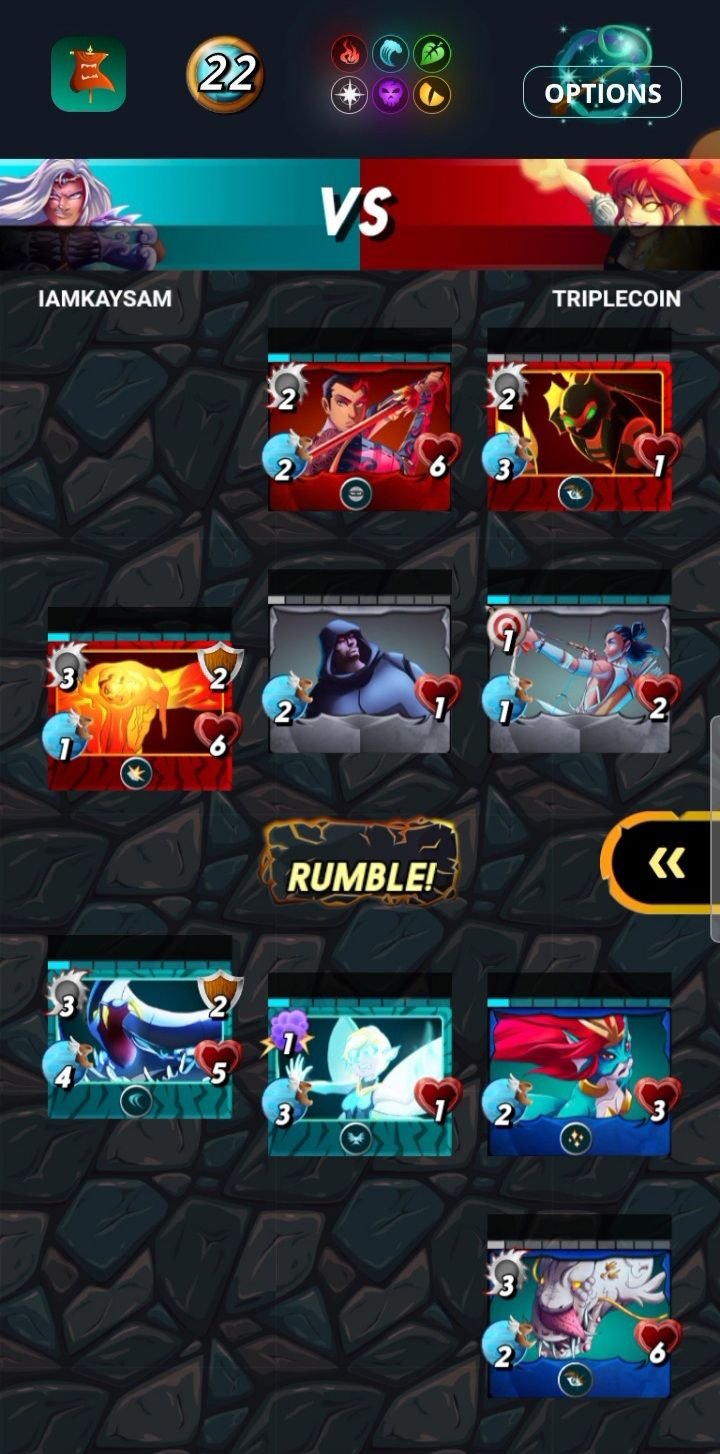 For my strategy, here are my Summoner and Monsters, and I'll tell you why I chose each Summoner and Monsters.
MY SUMMONER
Kelya Frendul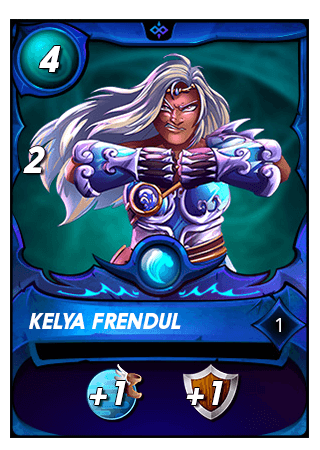 I chose this Summoner because it will give all my Monsters 1 extra speed and 1 (extra) shield. This is actually helpful as it makes my Summoners to be fast and to have shield protecting them from Melee and range attacks. But the shield does not prevent magic attacks.

MY MONSTERS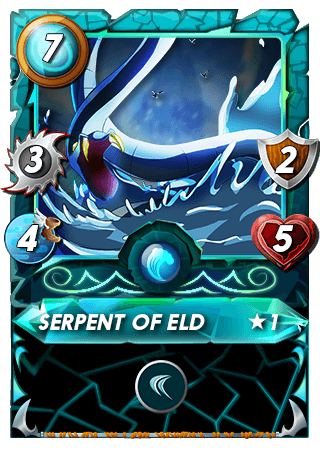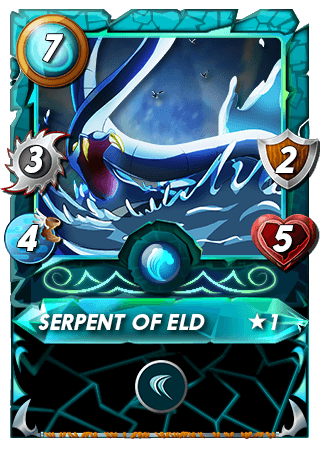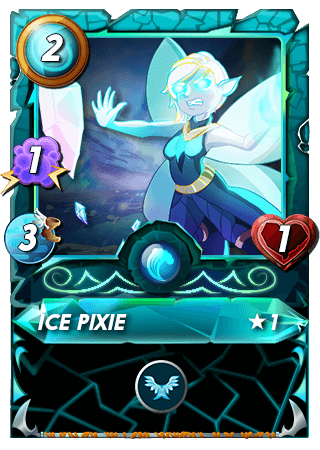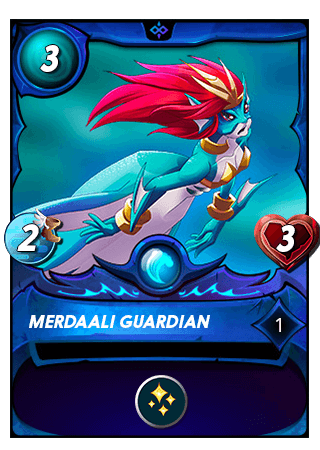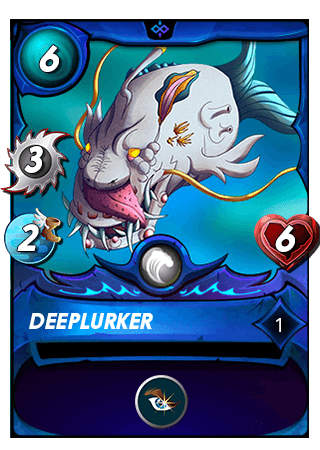 MEET MY MONSTERS
Serpent Of Eld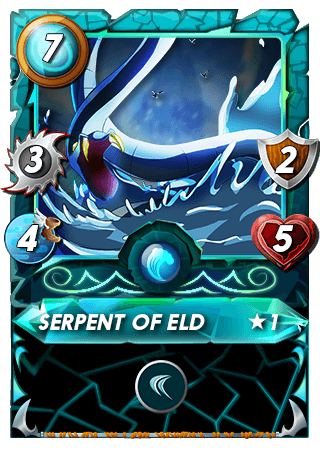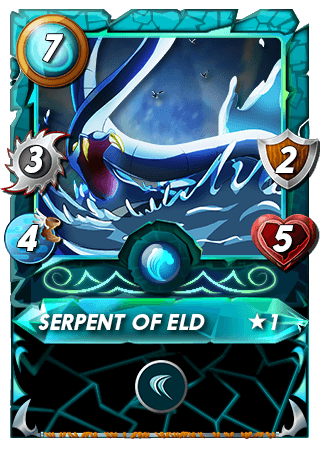 This is always my number 1 Monster when I am using the Water Splinter. At just level one, it can be considered as a BEAST. At Level 1, it has 3 Melee attack effect, 4 speed, 5 health and 2 shield. Not only this, it also has the style of Dodge, which gives it the higher possibility to Dodge attacks coming from Monsters with lower speed.
It is truly a beast: Good speed, good attack effect, good health, shield and ability to evade attacks. 👍

Ice Pixie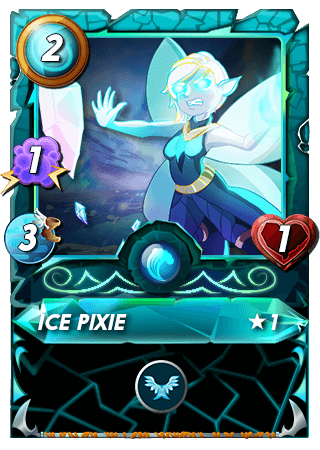 I chose this Monster to complete the team because of its low mana. I placed it at the second position because I feel it is best it comes before the . To give the more chances of healing other team members.

Merdaali Guardian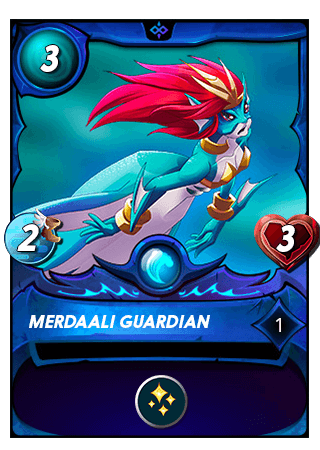 I chose this monster because I thought it had the healing ability 😅😅😅 I didn't see it well. Instead it's ability is cleanse ability. I only discovered that when the battle started.
Cleanse: Removes all negative effects on the Monster in the first position on the friendly team.

Deeplurker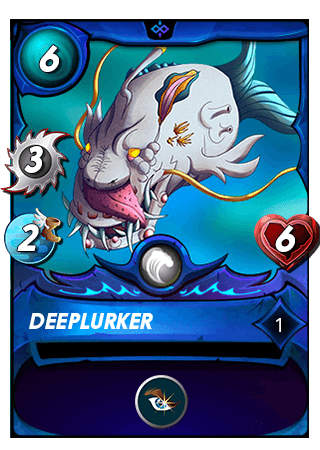 This is the Monster of the Week. If not because of the low mana cap of the battle, this monster would have been among the first 4 Monsters in the position. But in this case I put it last so that it can attack from anywhere with its Opportunity ability. With the aid of the shield from my Summoner, it will prevent it from taking much damages from any sneak Monster.

DID YOUR STRATEGY WORK?
YES! YES! YES!
My strategy worked out well, although it was a close win.
DO YOU LIKE DEEPLURKER
Yes, I do. Like I said at the introductory part, I use this Monster a lot when ever I choose the Water Splinter. With its good health, attack effect, Speed and Opportunity ability, it is truly a beast at this level 1.
****Click here to watch the battle***
If you haven't joined the Splinterlands game or started playing, I invite you go join using the link below.
Click to join
Your comments will be highly appreciated as it'll help me improve my strategy and understanding of the game.
Line Dividers gotten from @clove71 @splinterland and @cieliss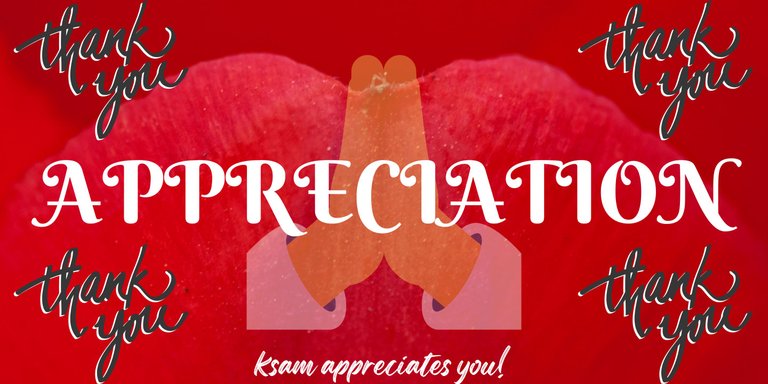 I appreciate @clove71 and the entire curation team, admins and moderators of @splinterlands community for running this platform and making it a home for lovers of splinterlands.
---
▶️ 3Speak
---
---