Life Potions and Credits: Do I need them as rewards? |SplinterLords

---
If you haven't started playing the game, hop in through this link to begin.
BEGIN
Don't forget to join our Splinterlands Community on discord, you can also win airdrops and cards from the group. Click the link below to join.
JOIN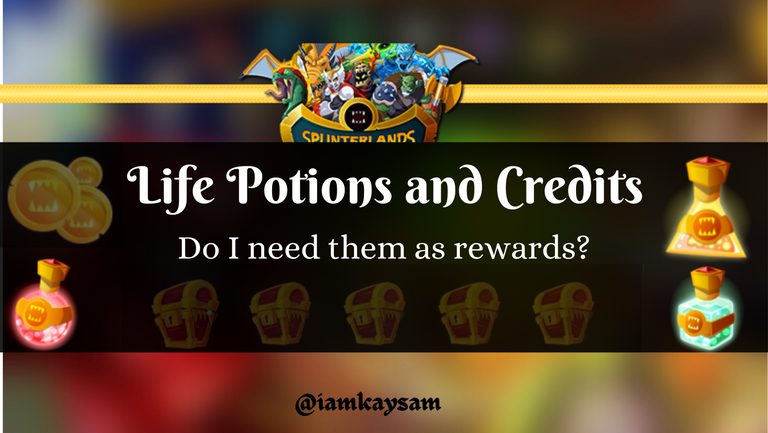 VIDEO TIME LINE
Introduction | 00:00 - 02:35
My Experience | 02:36 - 03:52
My Resolution | 03:53 - 05:17
Explaining Life Potions | 05:18 - 08:25
Explaining Credits | 08:26 - 10:50
Outro | 10:51 - 11:53

As new players in Splinterlands, we look forward to completing our daily tasks and moving up in the position in order to receive rewards. In fact, we look forward to receiving a new Summoner or a new Monster card; a rare card or a common card, or at least, any card at all, to add to our collection and own them.
But, in all honesty, we get disappointed when we receive Life Potions, or credit as reward.

Yea, I have had my fair share of this "disappointment", and it led me to make research on the usefulness and relevance of these Potions and Credits. I wish to share the fruit of my research and my knowledge so that newbies will also become aware of the same and don't get too disappointed when they get to see these items as rewards.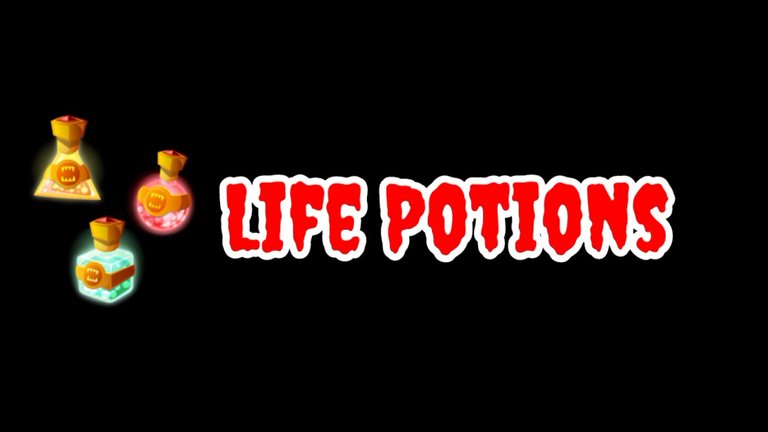 There are 3 types of potions
 Legendary potion


 Alchemy potion


 Quest potion

Out of these three potions, you can get Legandary and Alchemy potions as rewards for daily quest. But quest potion can be obtained by purchasing in the shop, however you can still buy others in the shop also.
Legendary Potion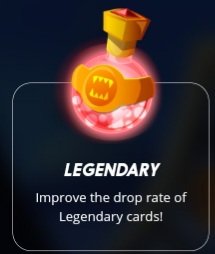 Legendary potion increases the chances of getting a legendary card from a pack.

Alchemy Potion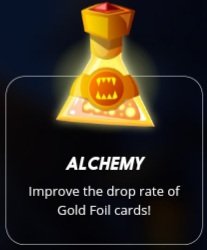 Alchemy potion increase the chances of getting a gold foil card from a pack.

Quest Potion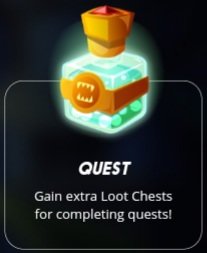 The quest card gives you 5 extra loots per potion chest for completing 1 daily quest.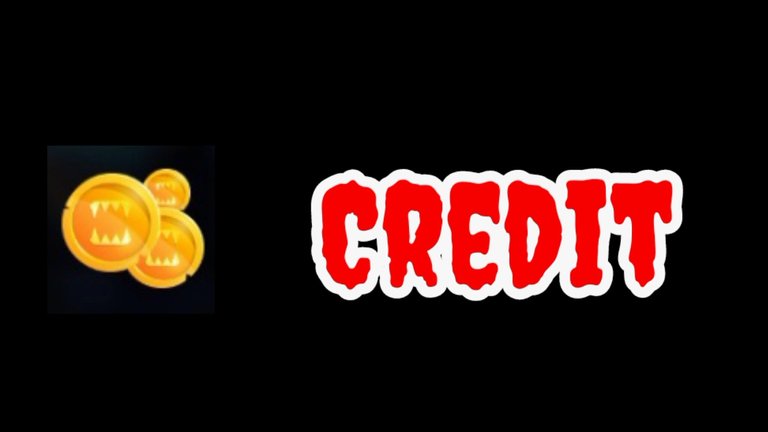 Credits are used in making purchases within Splinterlands
They only have value in Splinterlands
They are always valued at 1000 credit per dollar
They are non-transferable
Affiliate or Referral bonuses are paid in credit
They can be purchased using various payment methods

If you haven't joined the Splinterlands game or started playing, I invite you go join using the link below.
Click to join

Also join this Splinterlands Community to get more experiences of Splinterlords, explanation/tutorials on the game, and cards as gifts.

You can also join the discord channel where you can ask questions and get replies, participate in airdrop and much more.
Click to join

Here is the link to my battle again.
Click to watch the BATTLE
Have fun and win more battles!


Your comments will be highly appreciated as it'll help me improve my strategy and understanding of the game.

Line Dividers gotten from @clove71 @splinterland and @cieliss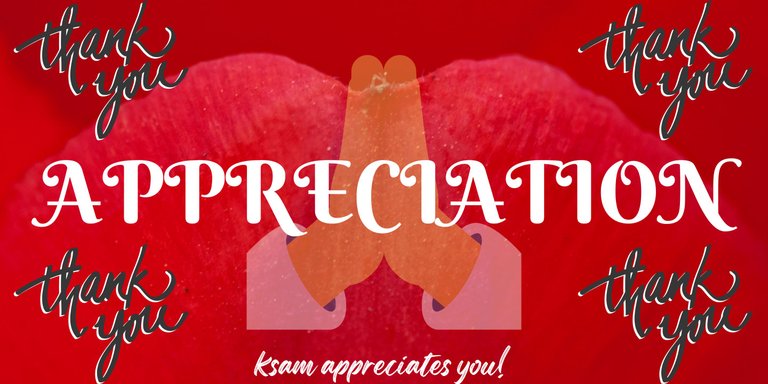 I appreciate @clove71 and the entire curation team, especially @ivarbjorn and other admins and moderators of @splinterlands community for running this platform and making it a home for lovers of splinterlands. A home where they can share their experiences, battles, art, partake in challenges, win crypto and other fun activities. It is truly and awesome job.
---
▶️ 3Speak
---
---