Big purchases at WOO, and plans for Splinterlands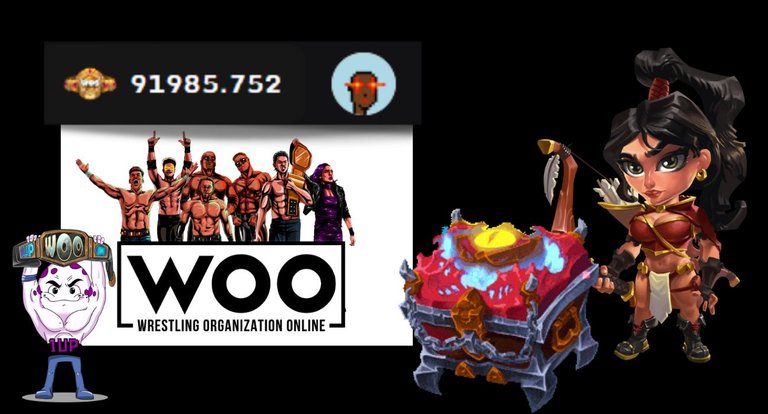 Hi everyone, time is slowly passing and I decided due to the temporary strengthening of my country's currency to the USD to do some HIVE shopping, which of course translated into investments in the world of play2earn games.

Splinterlands Tower Defense is it time yet?
Let's start perhaps with the latest TD from the world of Splinterlands. I've been wondering for a while now if it's time to invest in packs for the game. To be honest, it's a pretty tough decision because on the one hand, I don't see much interest, while on the other hand, it could be a really interesting investment, just as it could have been done much earlier with Splinterlands, where currently the alpha cards reach unimaginable amounts. However, here the case is different because TD-type games are not games where you fight one-on-one, although I could be wrong, and here the developers have decided that we will compete for 1 vs 1 in who will hold their base longer. This could be really interesting as I think about it now.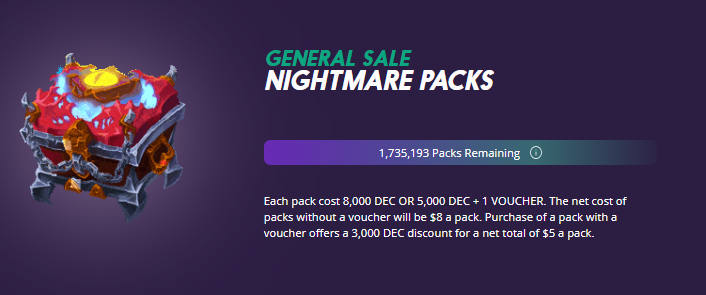 The thing that convinces me of the investment itself is the current price per pack, which has stabilized around 6 Hive which as of today is equivalent to $3. I think this is even a decent price looking at the fact that, without any discounts, one pack currently purchased on the splinterlands site costs 5000 DEC and 1 Voucher which is equivalent to 7 Hive. I think that if I could still get that price down to 4/5 HIVE then I might be tempted to make some larger purchases in the neighborhood of 100 packs.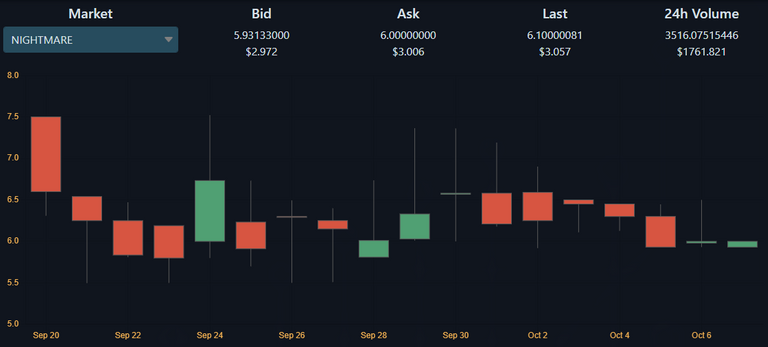 Big purchases $WOO
As I wrote in the title itself in connection with the purchase of about 1,000 HIVE I decided it was time to purchase some tokens this month. I have currently managed to purchase over 90000 $WOO tokens. Interestingly enough, I managed to buy them at 0.005 which I consider a really good hit since from my last observations it seemed that most of the tokens are sold at 0.0055. Probably many people who don't know what WOO is are wondering why I really need to make this purchase. I'm already explaining everything quickly. I consider it an investment because on the 31st of October there will be a final sale of 30000 packs of cards with wrestlers. Interestingly, the price per pack will be $2 which can only be purchased with WOO. Currently, after replenishment, I am at the level of buying 123 packs. To be honest, I have a plan to buy 200 however, I fear that there may be many more takers than there was last time, as the developers are really doing a good job.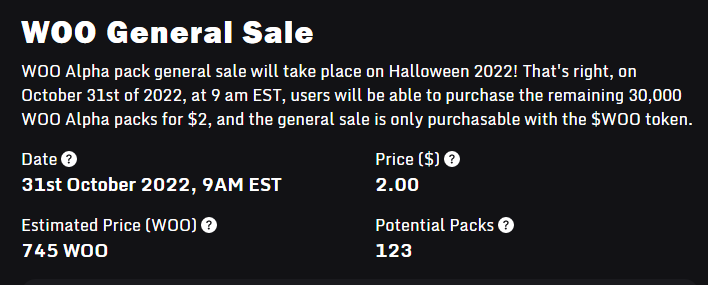 Of course, in case I don't manage to buy the parcels right away, I will probably buy them back from the market, but I would love to see someday the possibility of buying back these parcels for $WOO it would be a really interesting mechanism. Of course, I could have missed something and just such plans are already described somewhere.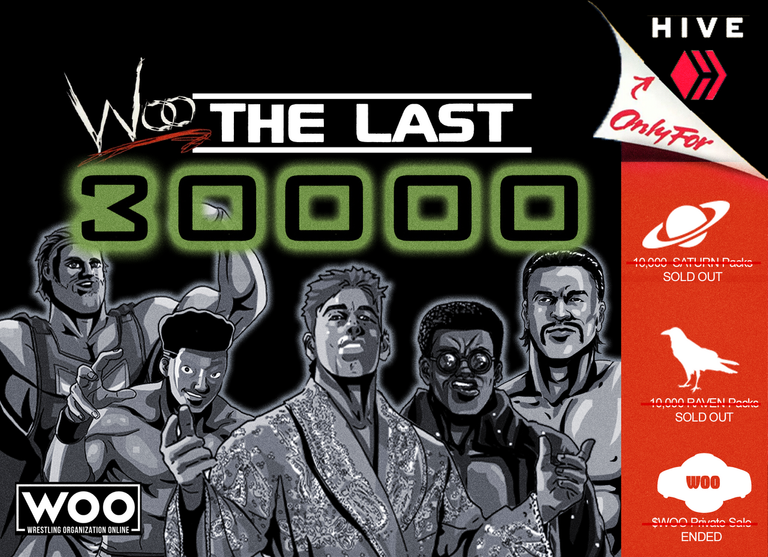 And that's all thank you for stopping by to view this article

I also invite everyone who has not yet joined our 1UP Community to see what we are up to!
---
---