Chumbi Valley - Future Of Play2Earn Gaming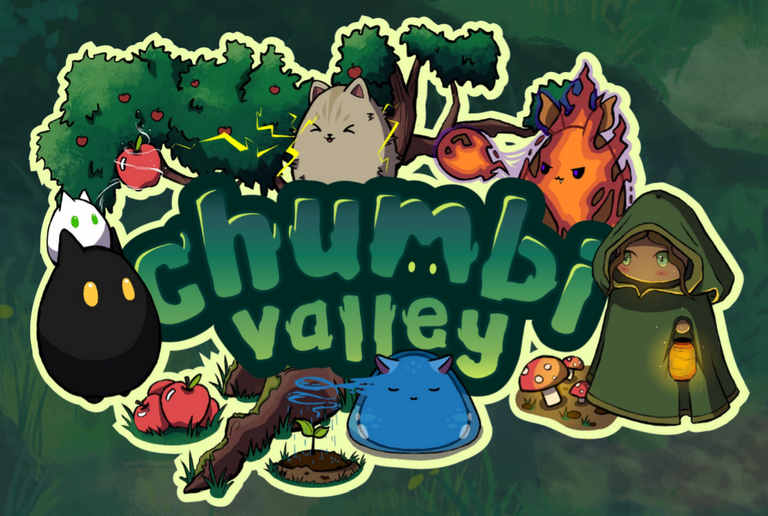 With the rapid development of play2earn games, a lot of new games are being created, sometimes they are duds, and sometimes they are treasures. The best example is Axie and Splinterlands, games that have already made many people a lot of money. In my opinion, another opportunity is Chumbi Valley, a game in which we will be able to do a lot of things, such as fighting, breeding, digging, and much more. In addition, my attention was drawn to the graphics and interaction with the community. I will tell you all about it in this post, to tell you why it is worth investing in this project.
What is Chumbi Valley?
Chumbi Valley is an enchanting role-playing blockchain game. The game itself is to be built on Polygon, therefore the transaction speed is to be very high and the gas fee practically zero. The game itself is to be produced as a multi-platform game meaning that we will be able to play it on both PC and phone. What is very important for a potential player/investor, all items and creatures will be based on tokens and NFT, so everything will be collectible. At first glance, in terms of graphics, the game reminds me most of Pokemon, but the style of combat itself I can not predict.


Players will be immersed in a mystical forest and spend many relaxing hours
raising creatures called Chumbi. Most excitingly, players and Chumbi can
work together to be rewarded with cryptocurrency for farming, exploring,
crafting, breeding, battling, and more.
What is Chumbi?
Another thing I'd like to mention is Chumbi, monsters very reminiscent of those in Axie, also cute and with different elements. The developers have mentioned that each person will get one free Chumbi to start the game, so the entry threshold should be low. However, keep in mind that you cannot sell it, it will be the only thing that cannot be sold.
The interesting thing will be to customize your companion because he will consist of many nft. This is amazing because you will be able to create your nft from others. Another thing is that due to the mixing of clothing types and monsters, we will be able to reach 150 combinations.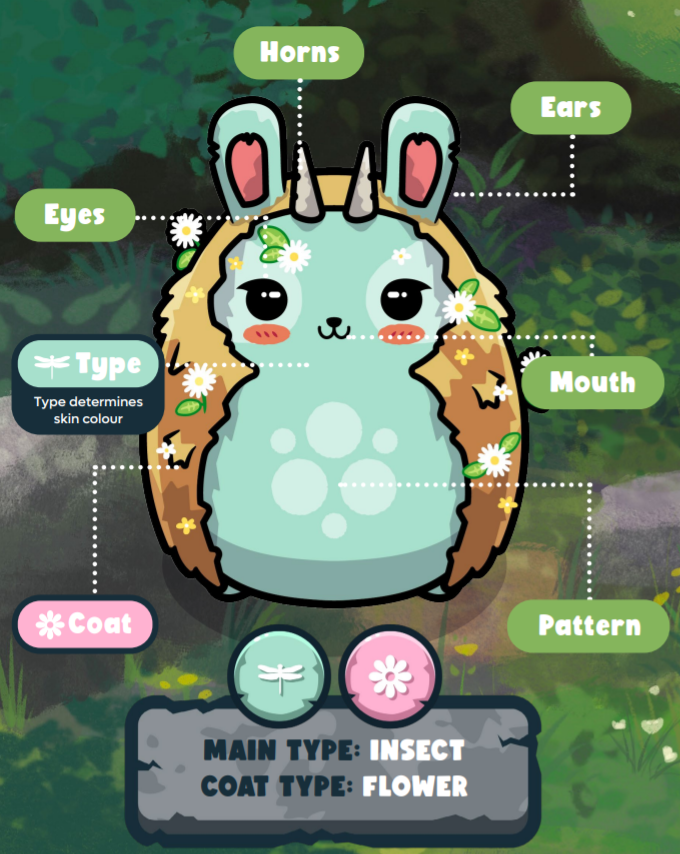 What can you do in the game?
In the game there are three main activities that the player can do, the first is to collect items in the game world and fight with enemies, the next thing is to explore portals that randomly generate terrain in different biomes. The last thing is farming, which is already known from many other play2earn games.


How can you earn money in the game?
Developers of the game in a very accessible way presented ways to earn in the game, this is a list of all activities that allow you to earn money:
Battle Cursed Chumbi & Other Players
Farm & Sell Forest Crops
Offline Rewards from Chumbi Spells
Craft and Sell Rare NFT items
Explore to Find Rare NFT items
Complete In-Game Quests
Breed Rare Chumbi
Chumbi Marketplace
Chumbi Fostering
Powerful Referral System
Buy and Sell Village Land Plots
Chumbi Token Staking Rewards
Shrine of Giving' Rewards
Chumbi Treasury Rewards
It seems to me that due to the announcements this could be a very complex game, I hope that the developers will manage to include all these things.


Tokenomics in-game.
It's time to talk business, from the information in the litepaper it seems that there will be two currencies in the game the first one Chumbi Token $CHMB will have Max Supply of 300,000,000 and an Initial circulating supply of 5,580,000.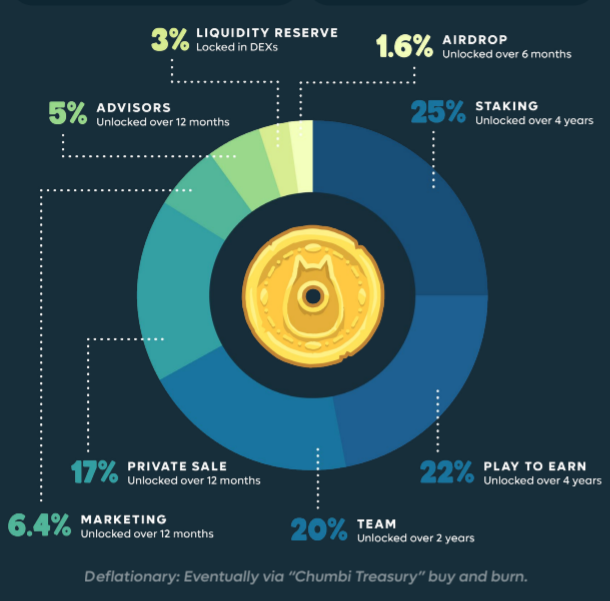 Players will need CHMB to pay for:
new Chumbi,
breeding fees,
Sage fees,
Wandering Trader items,
land plots,
Marketplace purchases, and more.
In addition, it will be possible to stake currency to receive additional CHMB depending on the luck level of the Chumbi.
Another currency is Lucky Stars (LSTS) is Chumbi Valley's secondary token, it has been designed to power the "play-to-earn" player reward system. LSTS has an infinite supply but is also required and burnt in the four core Chumbi mechanics:
breeding,
leveling,
spells, and happiness.
This makes LSTS a prized commodity as it is required to create new Chumbi and to improve them.
NFT, Token, and land sales
At the moment there is no exact date when it will be possible to buy all the basic items, but it has already been announced that only people on the whitelist will be able to do so, so with 100,000 accounts already logged into discord, it is clear that demand will be very high.
The approximate date for the sale of the seed is December 2021, which is very soon. A very important thing is that there will only be 4096 Seed Chumbi and no more will ever be produced!
Everything will depend on the initial price and how the communication with the players goes. It's very good because the developers are always talking to people on discord and there was an event a while ago where you could communicate with other players to create the biggest community possible and the prize would be a Chumbi Fam allowing you to buy NFTs first, for example, Chumbi Seed!


Summary
In conclusion, I think that Chymbi Valley is a really promising game, which can bring great income to players, but always remember that there is still a long way to go to see the result of the game. Now we only have to ask ourselves how much it will all cost and whether the statement that you can play for free is just to encourage young people to play, and yet the truth will prove to be completely different.
If you want to find out more I invite you to visit https://chumbivalley.com/, there are a whole litepaper and social media links.
And that's all thanks you for stopping by to view this article.

Haven't joined Splinterlands yet? Click Me
My Twitter
My Splintertalk

I also recommend to check these big boys:
---
---