Has SPS Reached its Bottom Yet?
While everyone's celebrating the price increase in their favorite cryptos, I just keep stacking. I don't care too much about prices at this point. My focus is earning. I do like to speculate on shit thought because it creates conversation. So that's what this post is.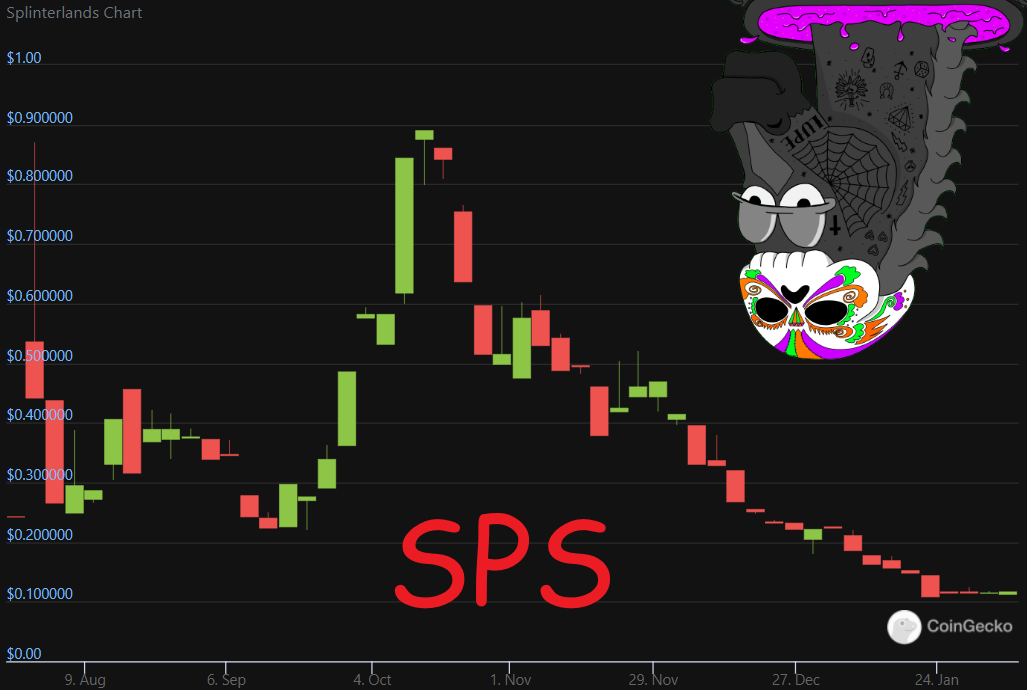 Splintershards SPS Price
If you don't live in a cave, you probably have heard about Splinterlands. If not, it's a strategy based card game here on Hive that has a bridge to multiple other blockchains. All the cards and a lot of other aspects of the game are NFTs which can be bought, sold, and even rented out to other players. Admittedly, I have not been playing much at all recently with my heavier focus on God Unchained and other blockchain games... I do love the game and want to see it continue to grow. Not only is it a great play to earn game, but it also serves as an on-ramp for Hive. Onboarding is a tough subject on Hive and Splinterlands is a great route for people that have never used the Hive platform to get an account and start earning. Anyway - Splinterlands has a number of crypto tokens built into the games that are all used for different things. The most recent addition aside from VOUCHER tokens to buy Chaos Legion packs is Splintershards SPS. Since launch, we've seen SPS trading as high as 90 cents and all the way down to 10 cents.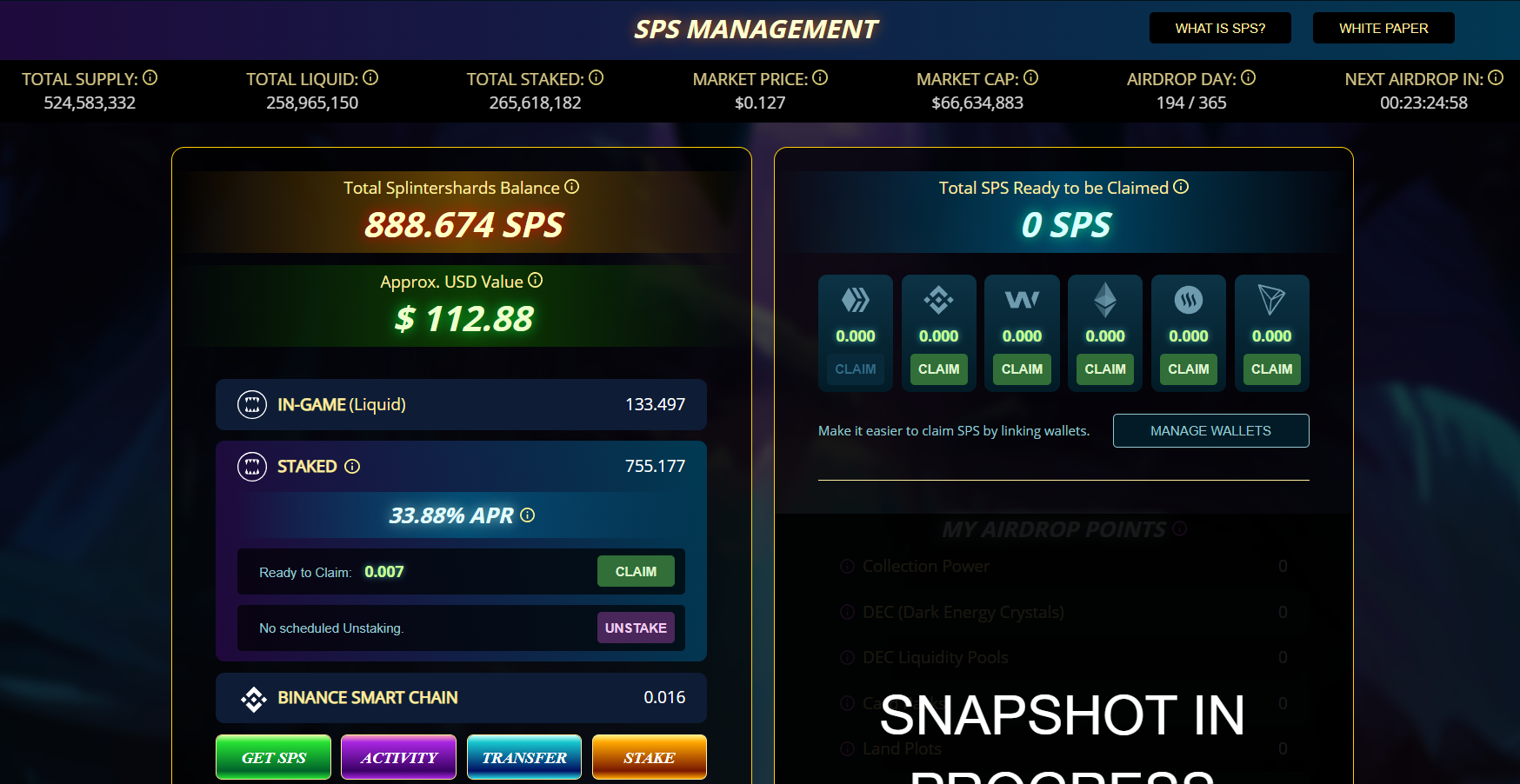 As of right now, the token has little to no use (that I know of) and has been steadily falling lately. There is a 1 year long SPS airdrop to players basedd on a number of different things like the size of their collections and how much DEC they hold. We're currently on day 194 of the SPS airdrop and the price is suffering. These tokens are freely distributed and without a specific use-case, people are constantly dumping them. They can be staked for 33% APY right now, which is pretty high still. Nothing like the over 200% we saw in the beginning, but still nothing to scoff at. In the future, the SPS token will be used for governance as the Splintershards DAO is being built on Binance Smart Chain.

This is going to be a great use for the tokens but will it drive the price back up? Other uses include play to earn rewards, tournament rewards, battle settings, and more... All of this is of course being built currently so I think people are losing interest in the token for the time being. That could be why we have seen such a decline in the price. Holding SPS could qualify your for future card airdrops as well as other Splinterlands promotions. We do have a sort of roadmap for different SPS related things being built and it is very early still in the life of the token. I encourage you to check out the whitepaper.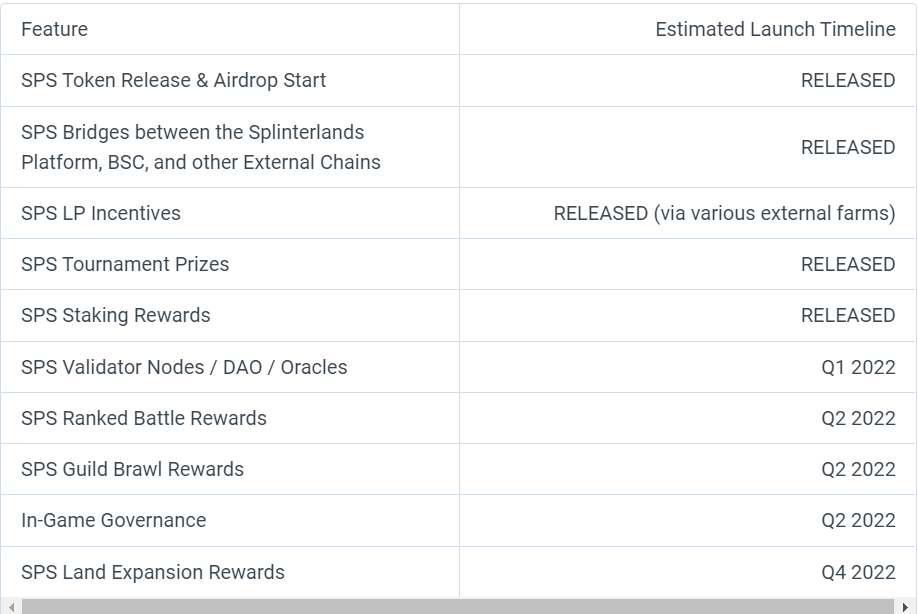 All of these things could built more value for the token in the future and I look forward to seeing the development. I personally think SPS has hit a bottom on price and will slowly rise from here. As always though - I'm a degen, not a financial advisor. What do you think is going on with the price? Is SPS set to dip further, or are we in for a big bounce? Let's discuss in the comments. If you've never played Splinterlands, check my links below to get started!

Thanks for reading! Much love.
---
Links 'n Shit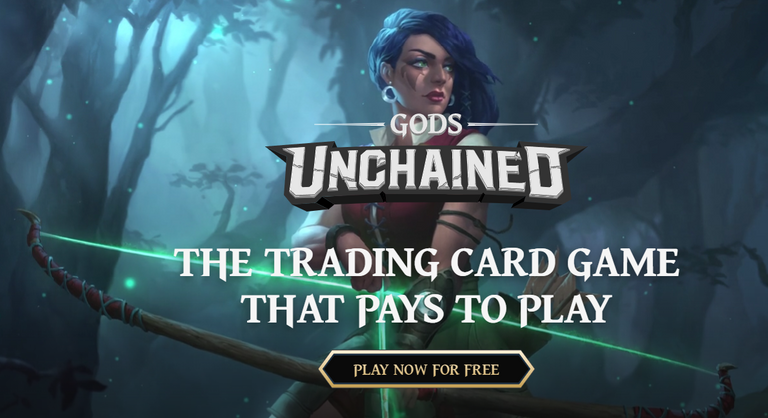 Posted Using LeoFinance Beta
---
---