Hive - Strategy & Goals
Hey there fellas.
I hope you're doing well today. I have plans to get a little hiking in, maybe on a new trail. I'll be sure to post some pictures later on. I'm having my coffee and watching 3 deer hang out out the window. They're such beautiful (and delicious) creatures to watch do their thing. My wake n bake weed of the day is Hawaiian Haze and boy, it's good. I had an 80mg edible to start the day as well so it should be a very elevated day. Anyway, I've been pretty heavily focused on Hive lately. I plan to make enough to pay my bills and I have a strategy to make that happen. I just wanted to share in case you need some ideas about how to maximize your Hive earnings.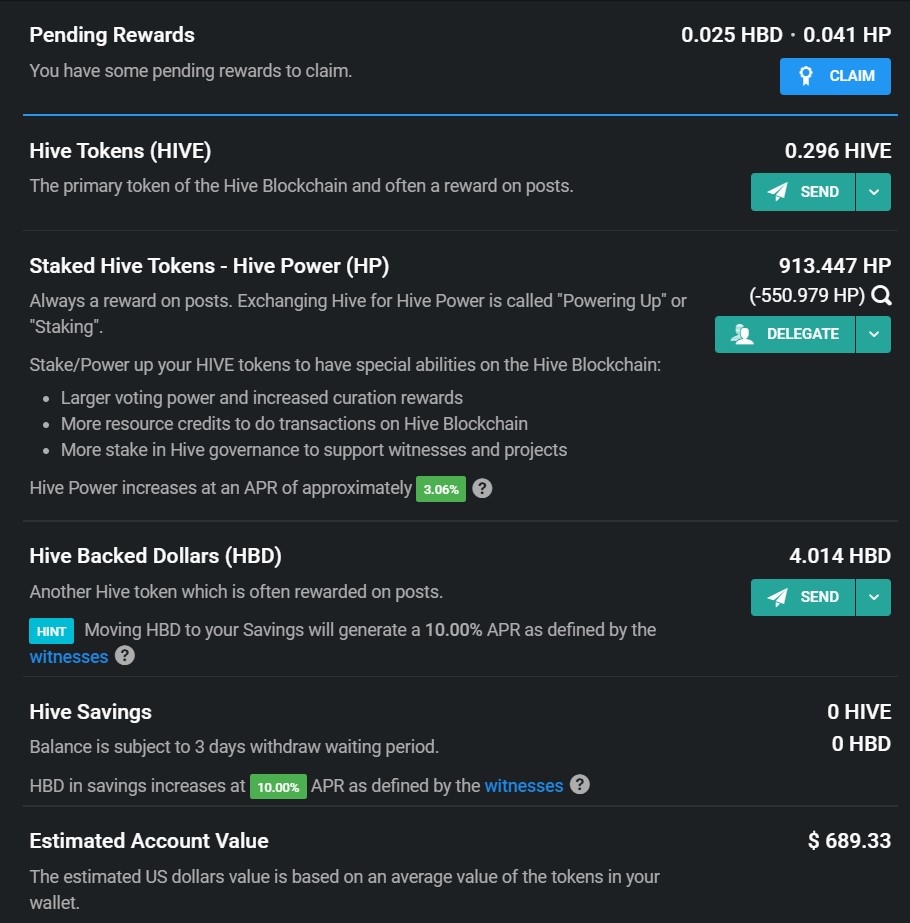 Currently
This is where I'm at currently in regard to Hive power. As you can see, I'm closing in 1000 HP which is a goal of mine at the moment. I am delegating to different curation accounts as well such as @ecency, @whalestrail, and @steembasicincome. All of these pay me a little bit every day and I plan to add more accounts to the list as I build up more HP. All liquid Hive I earn gets powered up immediately, and all HBD is sent over to Hive Engine for other investments. I'll show you what I'm focusing on to make sure I'm compounding every dollar I earn on Hive.

Right now I'm focused on 2 Hive Engine projects that are both paying out daily. Brocoin and Ape Mining Club are both amazing projects that have a lot of backing. APE is a lot newer, only about 2 weeks old I believe. There's a lot of potential for growth and the tokenomics look awesome. Brocoin pays out in quite a few different Hive Engine tokens daily just because you hold BRO and Ape Mining Club pays out in APE for owning virtual mining rigs and holding APE.
@apeminingclub is one of my favorite new projects. Here's my current mining setup. I have 10 CPUs, 2 CLOUDs, and 1 GPU. I am balancing out holding APE and buying rigs because both pay you out daily. I believe the price of APE will slowly increase as the supply constantly gets burned when people buy mining rigs. This also puts pressure on the STEM price as people boost and steal ownership of different mining pools.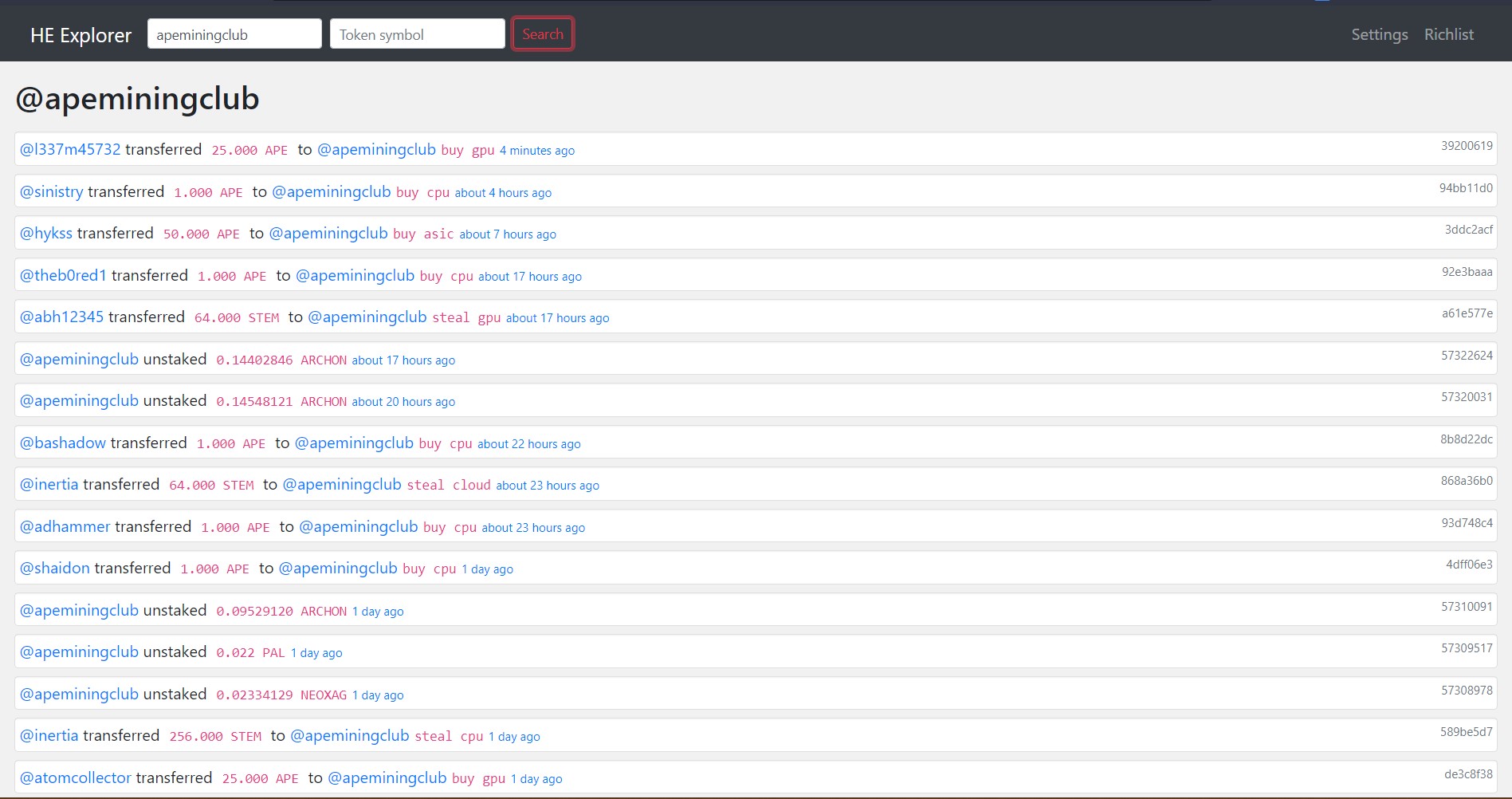 There's a lot of activity on Ape mining club looking at Hive Engine Explorer and I'm sure it will do nothing but grow. Keep burning those APE and making me money!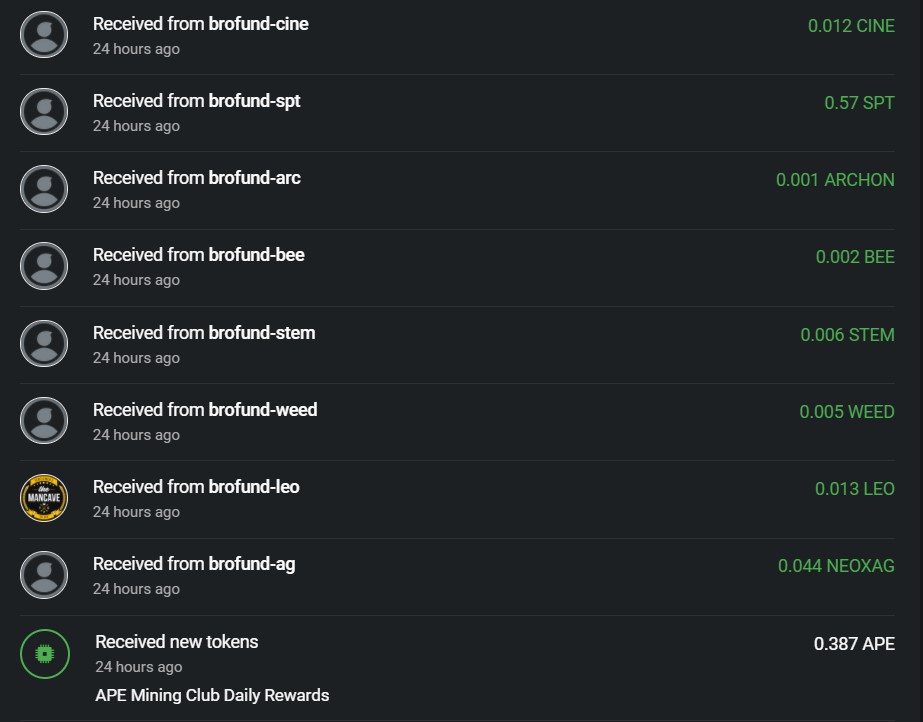 This is what BRO payouts look like. Every day, proportional to the amount of BRO you hold, you get a payout in CINE, SPT, ARCHON, BEE, STEM, WEED, LEO, and NEOXAG. Pretty fucking cool and helps you diversify without any effort. Granted my payouts are tiny right now, they are constantly compounding. How? Well I'm constantly buying BRO and I also delegate my Hive Engine tokens to @brofi. I learned about Brofi very recently, and the idea is kinda the same thing except you delegate your random tokens sitting around to get paid in BRO daily.

Very similar to BRO, you get paid daily proportional to the amount of each token you delegate to the Brofi account. As you can see, I have a few tiny delegations of random tokens that were sitting in my wallet. Now, I have them delegated and earning me more BRO every day. I'll keep delegating my Brocoin token payouts and compounding those as well. Pretty fucking amazing what Hive is capable of. There's a few more projects I want to get into, but I will as I build my account more.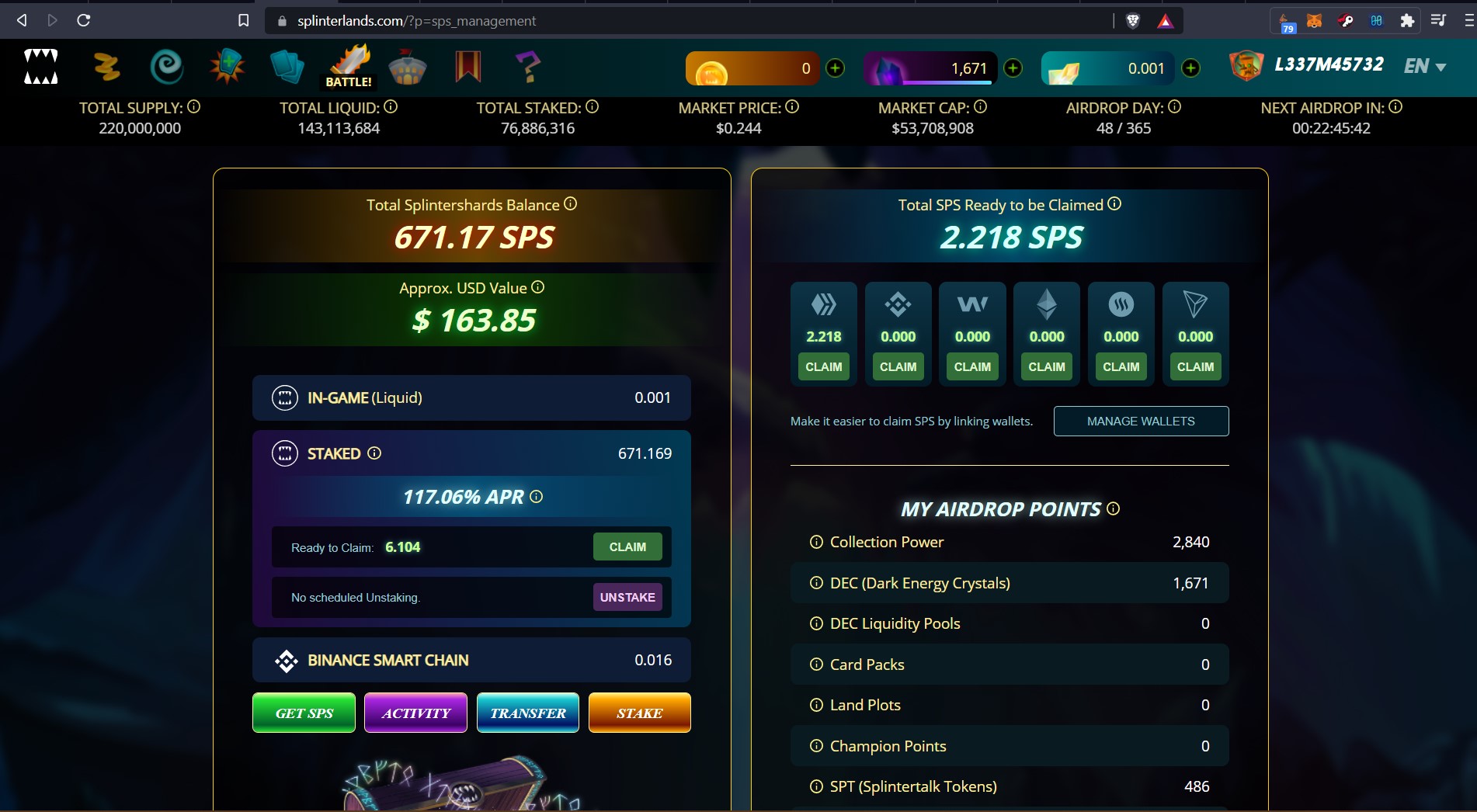 I'm playing Splinterlands daily and staking every SPS I earn. At 48 days into the airdrop, we're still yielding 117% APR so as you play, you can compound your earnings. It's so mind blowing to think there are people making hundreds of dollars a day playing Splinterlands. I'm trying to et on that level. Focus, time, and patience.
On top of SPS, BRO, and APE, I am focusing more on Proof of Brain and LeoFinance as well. I have been tagging all of my posts so they appear in those communities. So off 1 post, I'm getting paid by 3 different platforms. All LEO earned is staked and I'm delegating to curation accounts as well. All POB earned is being staked so I get more curation payouts. COMPOUND. EVERY. SINGLE. DOLLAR.
Future
This is my current strategy. Compound literally every dollar I earn on Hive. It is a slow build but as I grow my Hive power and following, it will grow faster. I appreciate each and every one of you that comment and vote on my posts. It really means a lot. You can get burnt out quick so don't try to rush. I plan on getting into more and more projects that have daily payouts, but I am in this for the long term so there's no rush.
Thank you all so much for the love and support.
I'm off to go for a hike. Have a day.
Peace.
Posted Using LeoFinance Beta
---
---