My Splintelrand September S1 / Season #80 Report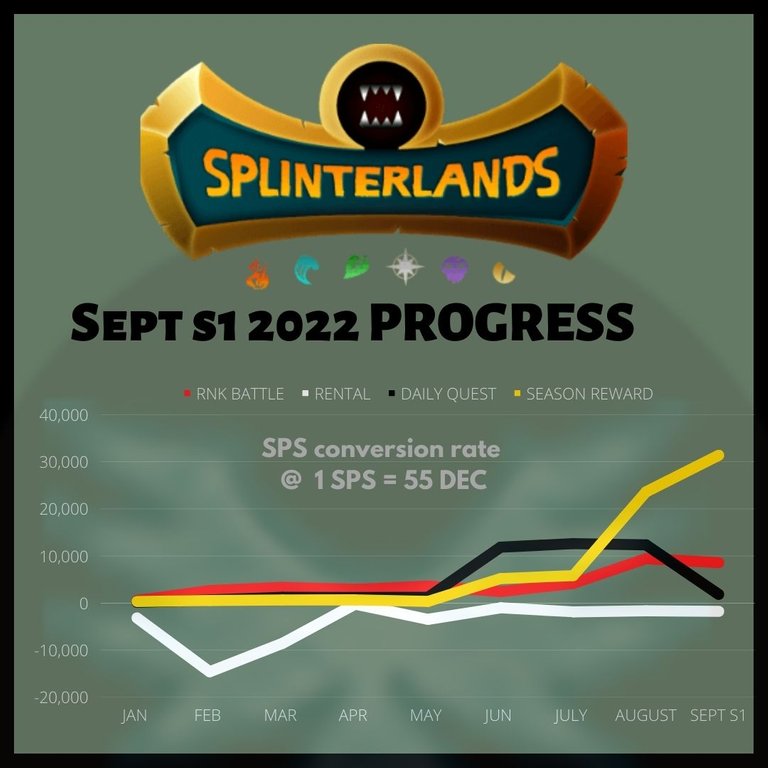 Howdy splinter people, gona show another boring End of season progress for you guys. Since January this year I started playing Splinterland, been always questioning whether this game is what I really wanted to spend my time and money grinding to higher level; the top page graph was enough to convince me continuing my grind towards Diamond rank . Though season chest reward varies every season, historical data suggests it may be worth while to continue the hard work of grinding towards Diamond.
---
END OF SEASON SUMMARY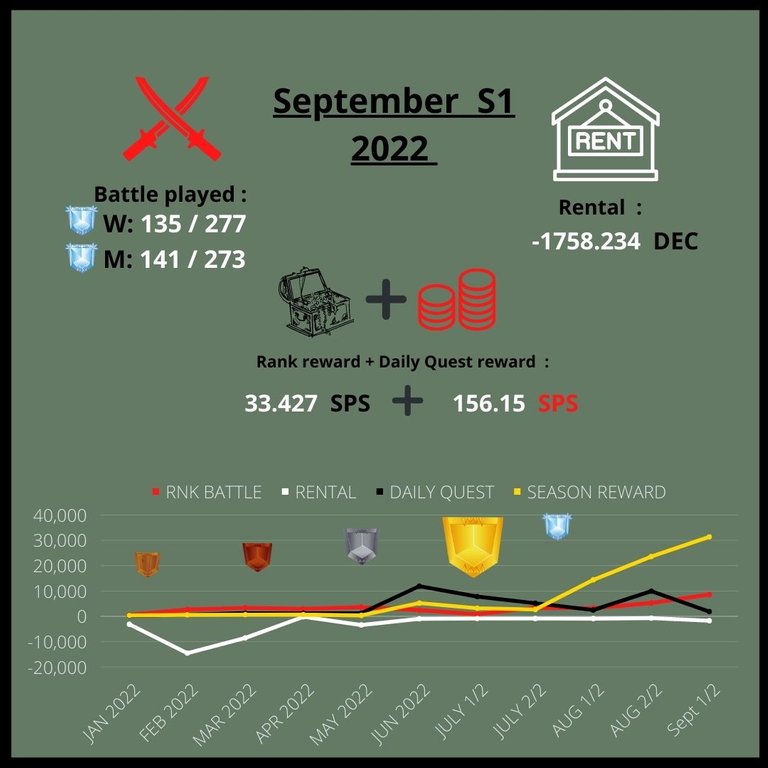 Same as last 2 seasons , grinding to Diamond rank is no easy task. Had to rent some power cards this season in order to compete with YODIN,KITTY,MIMOSA and out of the blue # ARCHMAGE ARIUS . As a reward for my effort , the RNG gotten me some decent rewards. ( shown below , link to splinter share )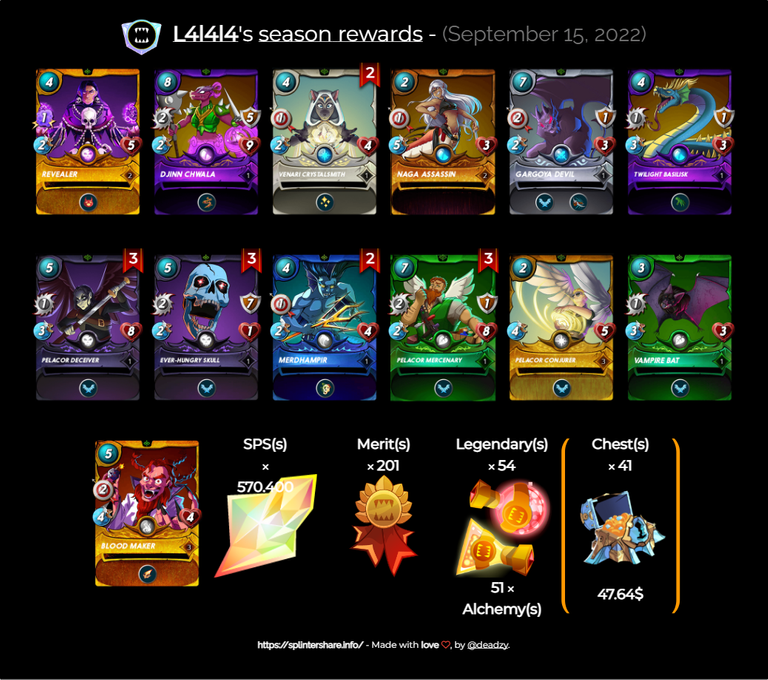 ---
RANK REWARD DETAIL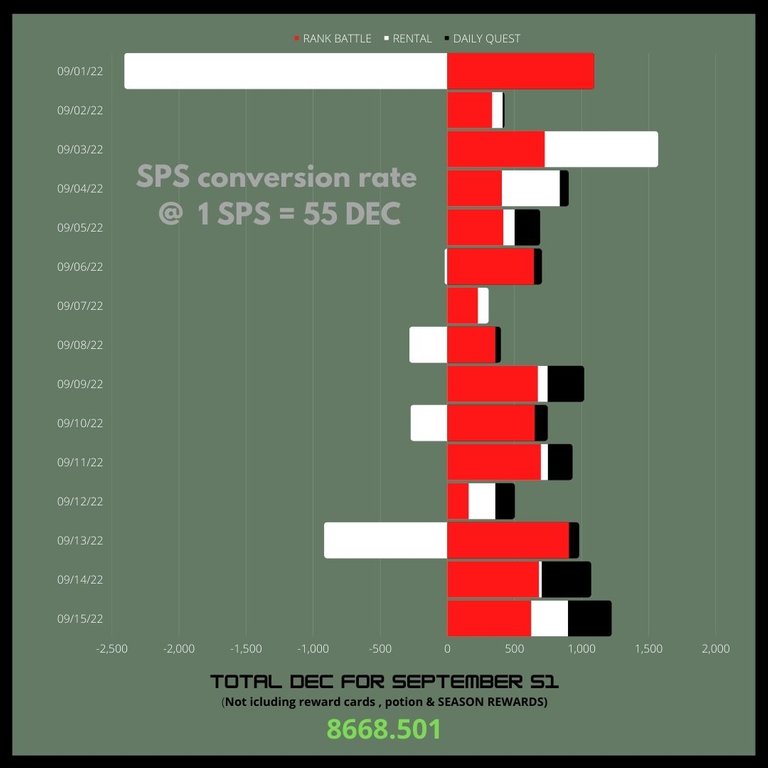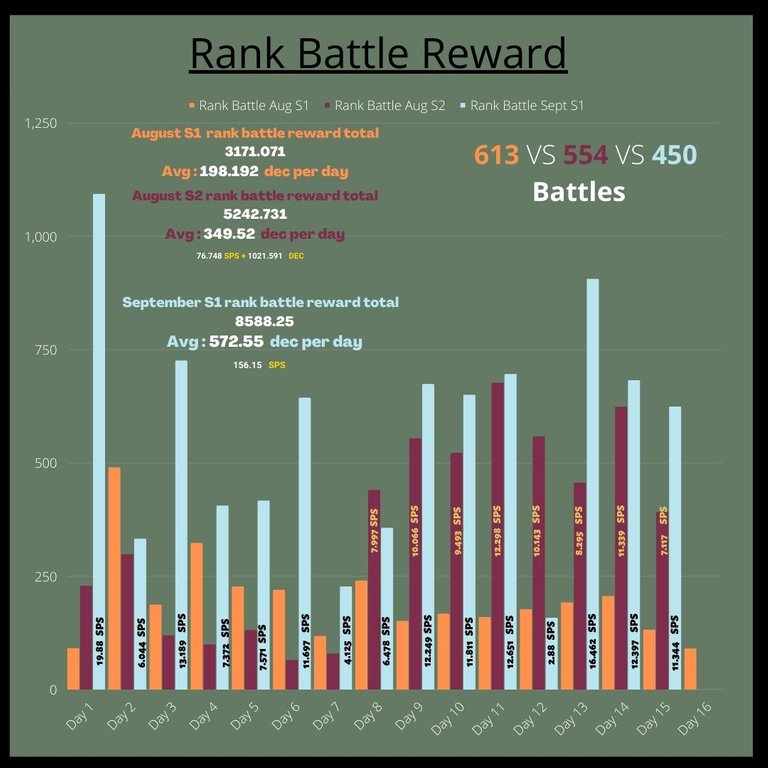 This SPS rank reward payout is probably the most interesting happened this season. Been stuck at Gold rank from Day 1 till almost End of season (same as last 2 season ), seeing the rewards I gotten from Gold rank motivates me to try and push higher ( without flipping the table too much from loosing ). My hope is this progress will continue and pray the RNG won't make me meet too many OP opponents like this season.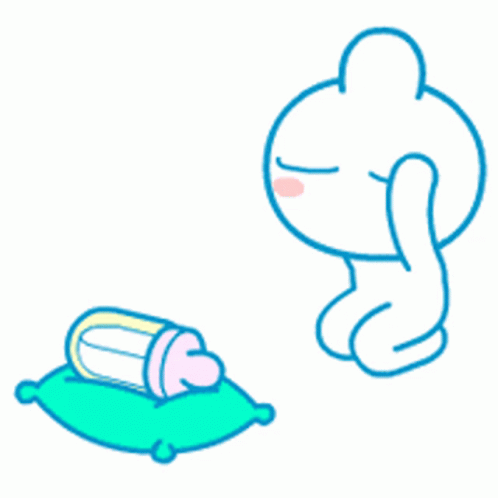 That's all for this EOS progress summary, CYA all in next season report.
CREDITS
All the images in this article are credited to splinterlands.com , splintercards.com , splintershare.info . Cover image and edit made in canva.com , lunapic.com 

USEFUL LINK
Splinterlands : click here
Splinter summary info : click here - Made with love , by @deadzy.
Peakmonsters : Click here
Previous season August S2 report : [Click here]
Info Extract For Dummies: [Click Here]
IGN : [ click here ]
---
---