Tournaments. Rent to win. 900k SPS from playing?!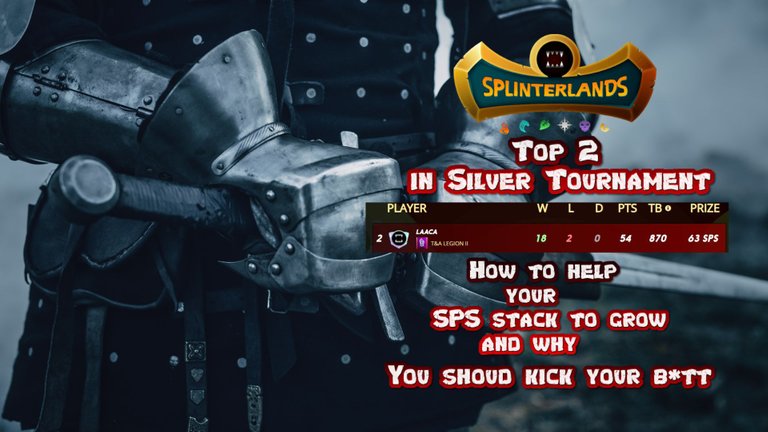 Hello again
Today I would like to say a few words about tournaments in Splinterlands. Yes :) again.
I have a really good opportunity because I finished the Scarred Hand Silver Cup in 2nd place,
and I was close to first place. So are the other two players and congrats to @parzival by the way.
I know it's just a silver tournament, but for me this tournament is quite important because I broke my own limit. It showed me that fighting for higher places is within my reach. So now I have to practice and repeat more.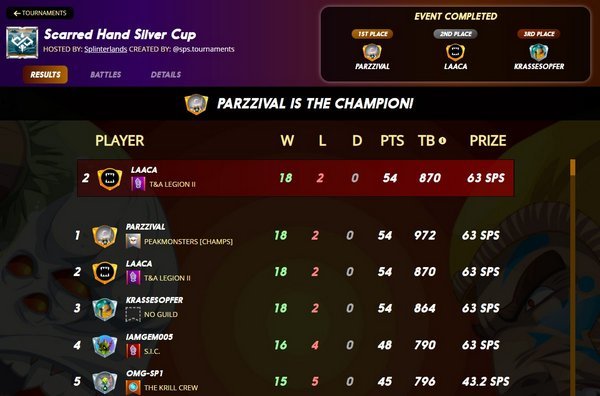 I know that the topic of the tournament has come up hundreds of times on the table. But I don't understand, since we have, say, 10k? 20k? active players and only 200-300 play in tournaments. I'm not talking about tournaments with crazy requirements, just regular ones - bronze/silver, even a novice.
I'm not directing this post to Splinterlands veterans, old wolves, but to the average player grinding from bronze to gold league.
Guys - many of you buy packs, cards, build your decks - you invest your hard earned money in this game. You play ranked mainly for SPS scraps and regular cards. Tell me, why don't you take advantage of the opportunity to expand your sources of income? Especially if you have your own cards!
I will give you an example from my SL activity.
In last days two other tournements ended. I finished 14th and won 24 SPS, the 3rd one was so so. I got far 76th place with 10 SPS as reward, but entry cost was just 2 SPS, so I made x5.


I got 97 SPS, entry costs were 6 SPS, so 91 SPS free profit.
Is it much or not? Is it worth my time & attention?
So compare it with my 2 EOS summary, when it comes to SPS earnigs, without any jackpot.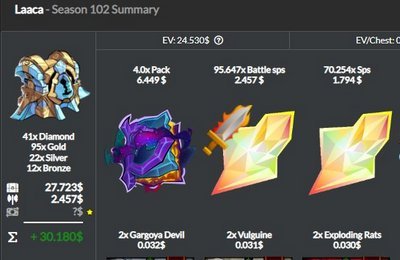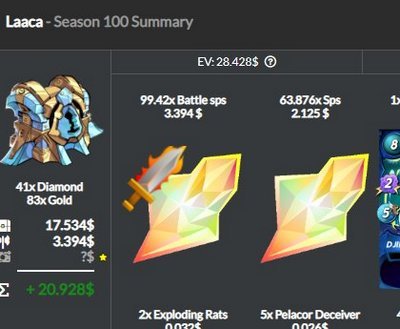 As you can see, for 2 weeks of grinding, I earn an average of 165 SPS per season. So just 3 tournaments gave me more than 50% of my usual SPS gain for a season from ranked play. I only play 24 hour tournaments per round so in 2 weeks it will be something like 20+ tournaments.
So as you can see, this is a great chance to multiply your SPS rewards. It doesn't matter if you have your own deck or you rent it. If you rent cards - tournaments are even more important. But if so - you probably know everything.

I've heard it so many times! That's another thing I don't understand. SPS is part of the entire ecosystem that we as gamers are involved in.
Aggroed with his team, he repeated it a thousand times:
"SPS is important to Splinterlands and you want it"
What you gain if you stake SPS today:
unsexy 15% APR for staking
GLX daily drop
gate open for tournaments
In the future:
you will need staked SPS to be able to win rewards
cryptowinter will end one day, as "it can not snow all the time"
reversed black swan.
Imagine - Cryto gets a fever. BTC went to the old ATH in 3 weeks from now, followed by every altcoin. Do you think such a scenario is possible? Are you ready for it? Or do you think SPS is going to zero?
I think anyone, no matter how heavy with SPS, would say "damn, I wish I had bought more when SPS was so cheap"
Staked SPS for rewards, probably rshares, will arrive in Splinterlands sooner or later. Add another use case to SPS - renting/delegating. So this would be another way to get passive income. Many players do not listen to the AMA or are not interested in the announced changes. They are usually hit when changes are made. Not to mention players absent from our ecosystem. If you play or invest in Splinterlands, you probably believe that there will be new waves of players somewhere in the future. It's not guaranteed ofc, but it's a opportunity, and you're early.
Other thing is "inverted black swan". The black swan, a metaphor/theory by Nassim Taleb, is usually understood as something negative, something that turns the table upside down. As reversed BS, I describe something like an unexpected circumstance or change, but with a mostly of positive meaning.
We know the SL team wants SPS to be important. Now, SPS is at second plan as the team fights for their holy grail called "DEC to PEG". I strongly believe that someday this will change. This may be something we don't know today, but it could change the way we view our governance token.
Who knew about a promo card like Arkemis the Bear a few months ago? The idea came out of nowhere and now it has been realized. Or promo cards for SPS shareholders? Or canceled reward card printing? Or Soulbond cards, which will most likely have a big impact on the SL economy.
Personally, I see many arguments for the importance of SPS. I hope Cryptowinter will also stay with us for longer. I just want to load my bags more and, back to the main topic, tournaments are one way to help that.

Below you can see SPS requirments for basic bronze/silver tournaments.
You need lets say 2.5k SPS, so circle 70$
Imagine SPS went to 0.25 - it would become over 600$.
Far, far more to have a chance to double/triple+ your season SPS earnings, dont you think?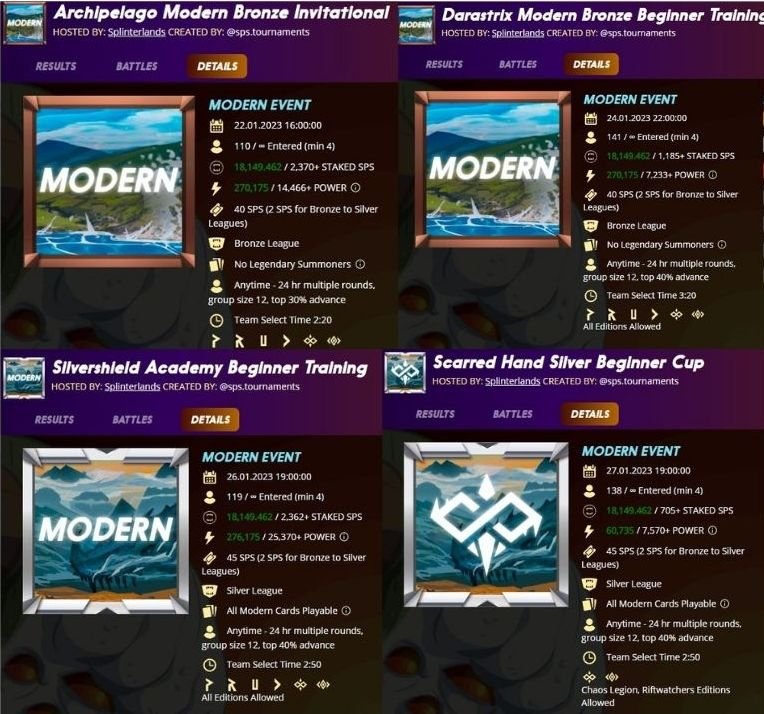 Most Splinterlands players don't have all the cards they want/need. They rent them. There are players who have no deck to play at all and rent out the entire deck to play in tournaments/brawls.
There are those like me who rent cards to fill gaps in key cards. That's the beauty of Splinterland - it allows players to be flexible and find the best way to play the game they want.
Another thing is that there is always a glass ceiling. You play ranked, have a long winning streak, and start losing one battle after another. There are two reasons for this. You are missing key cards
or you lack skill. Sometimes you just can't win without certain cards, and without renting/buying you'll always be bouncing off the wall.
The solution is simple - find the weak points in your deck and borrow cards to strengthen it.
After a while, because you need time to learn to use the cards you don't play, you'll notice that you're going higher with your rating or league, or that you're beating players you're always losing to. It may turn out that you also earn more, and this surplus covers the cost of rent!
And there's more. You will find that you have unlocked the ability to level up your skills.
Because you couldn't learn to play cards you didn't have access to.
There are many ways to be better in Splinterlands. There is a lot of knowledge in the weekly topic "Share your battle", in exemple: Nerrisa Tridawn where players describe how to use certain cards.
The challenge is open to everyone, so if you have some interesting battles, you can take part in it and earn curation rewards. This is another way to earn and have funds to buy/rent cards without pumping fiat money.
You can follow some professional players like @queen-silvia
She does a great job here on the Hive blog. On her blog you can find many tournament guides. "There is a lot of information in the air, you just have to learn to catch it" :)

There's another consequence of me starting to rent cards for my main deck, which helped me break through the glass ceiling.
I was first mentioned in the @jacekw tournament report
I didn't know this existed :)
One thing I found that thrilled me: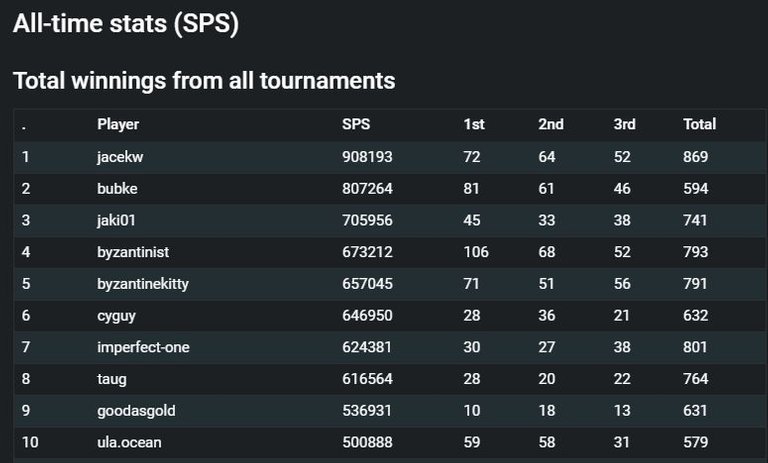 There's a lot of SPS, right? :)
Well, it would be hard to get there, but there's always a beginning.
So stake SPS and start fighting in tournaments as a first step!
And. If. By chance. One day in the future you will change your life financially by taking this first step - remember to send me some rare single malt whiskey! :D
Cyas!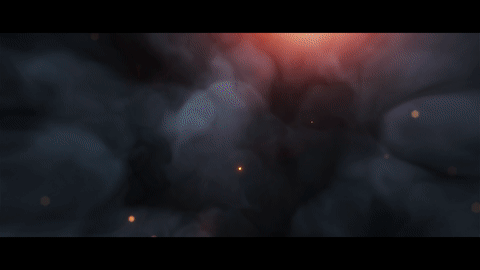 Image licence: ISTOCK
Edited with: CANVA
Fonts thx to: CoolText
You dont play Splinterlands?! The best game on blochchain? Here is my Refferal Link
---
---