Splinterlands Art Contest - Meduza and Pirate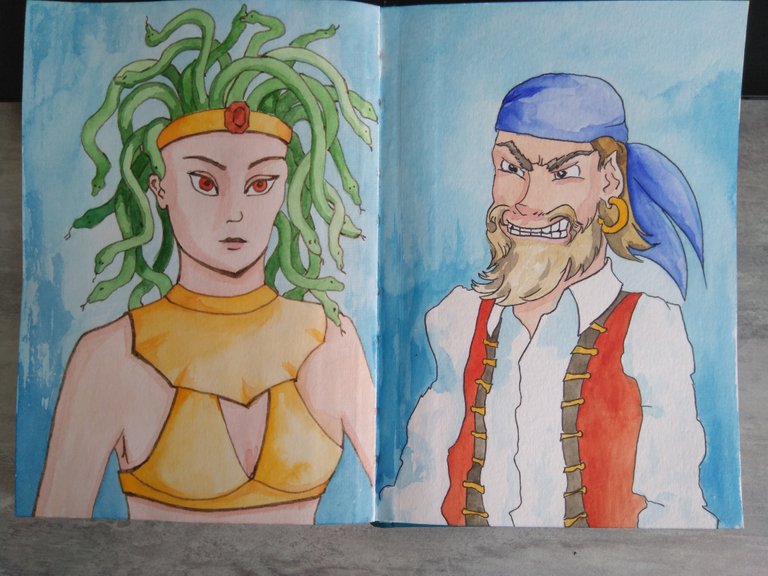 Hi hivers!
This week to participate in the contest I chose a very popular magic character from the game - Meduza. I use this card very often when playing with water team. It is strong with +1magic summoner and does not takes too much mana.
Digital drawing is very hard for me, so it will be ink with watercolour in my style this week. And after finishing the first one I had enough time for drawing and I made two water characters... and finished this sketchbook.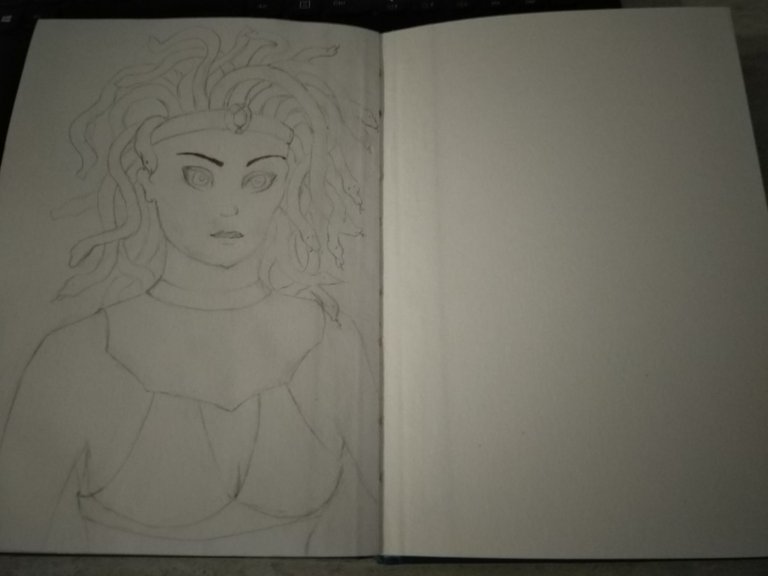 First, in the evening I draw a pencil sketch, and then started inking. It's quite a good time since I bought ink to improve my lineart, and I still think if I will choose participation in inktober this year.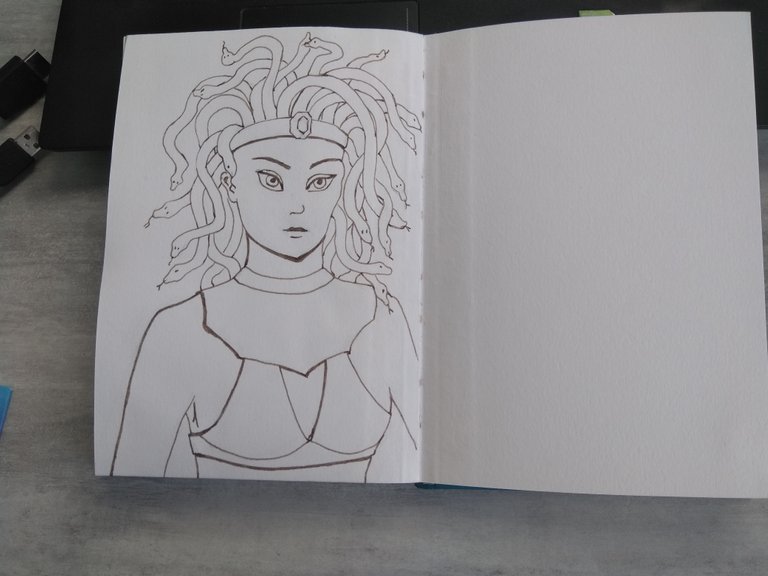 Several lines I made thicker, which shows extra shadowing or places that are closer to the viewer.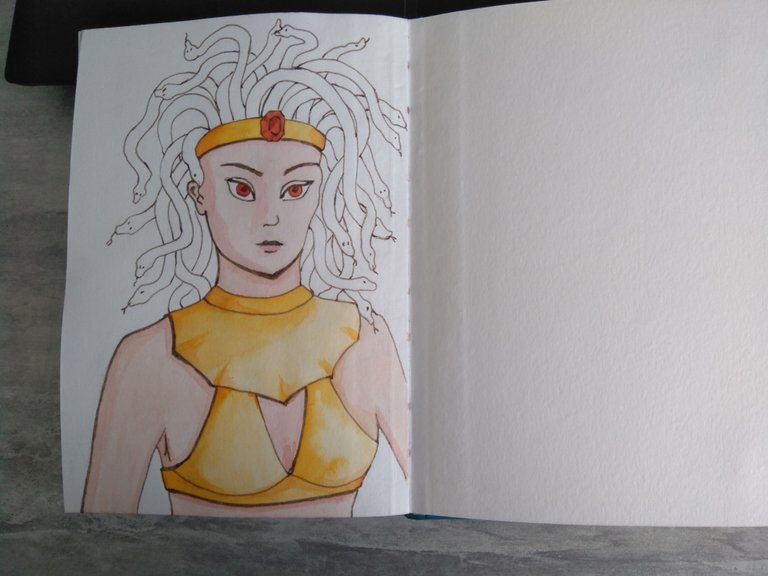 After I coloured skin and golden clothes. Gold looks incredible with Golden Yellow colour. And finally all the snakes and background.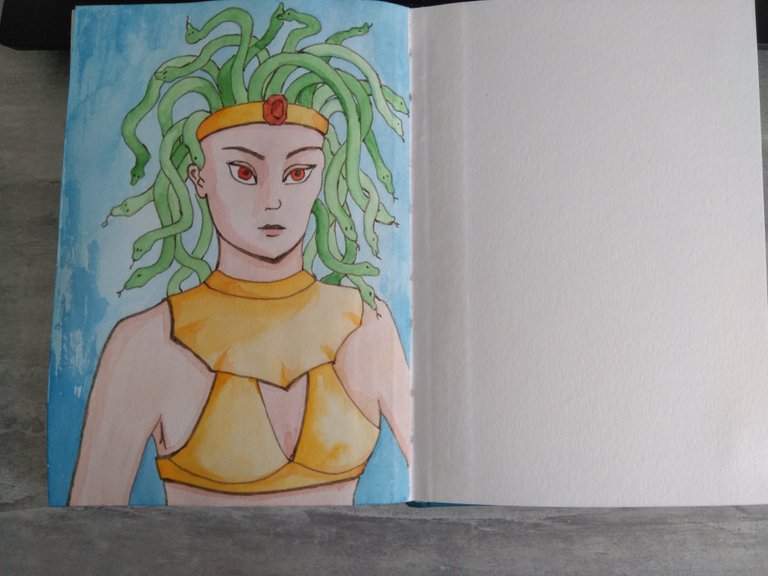 And to make the picture look brighter I added extra shadows to the snakes-hair.
The second picture I drew with black lineart in order to compare them, but still I like nut colour for the inking better.
Thank you for attention.
You can see more of my works in instagram @lana_saglik or @loskitillustrations.
---
---