Rewards received in the last season. 15 November.
I haven't played in a long time.
After a long-standing cardinal change in the game, when with all my cards I was at the beginner level, and could not rise above Bronze 1 in 2 weeks.
And to sit on games with low mana for two weeks with the impossibility to rise even to Bronze 2 - it was not at all interesting, moreover, it was very sad.
Moreover, for all these two weeks I could not earn even 1 chest in the season.
And for the installed energy toda, I had to buy a lot of cards for real money.
In general, I was then upset and stopped playing.
But since last month, when I logged into the game, I saw that everything had changed in the game.
Everything that was introduced once, everything was canceled.
Now with my cards and I can go up to Silver-3.
Now I calmly and very quickly with my energy and a set of cards reach Bronze 2, where interesting games with different rules immediately begin.
Now daily quests allow you to pass them again without problems.
And chests are earned regularly.
This season I got 5 chests.
And what was in them.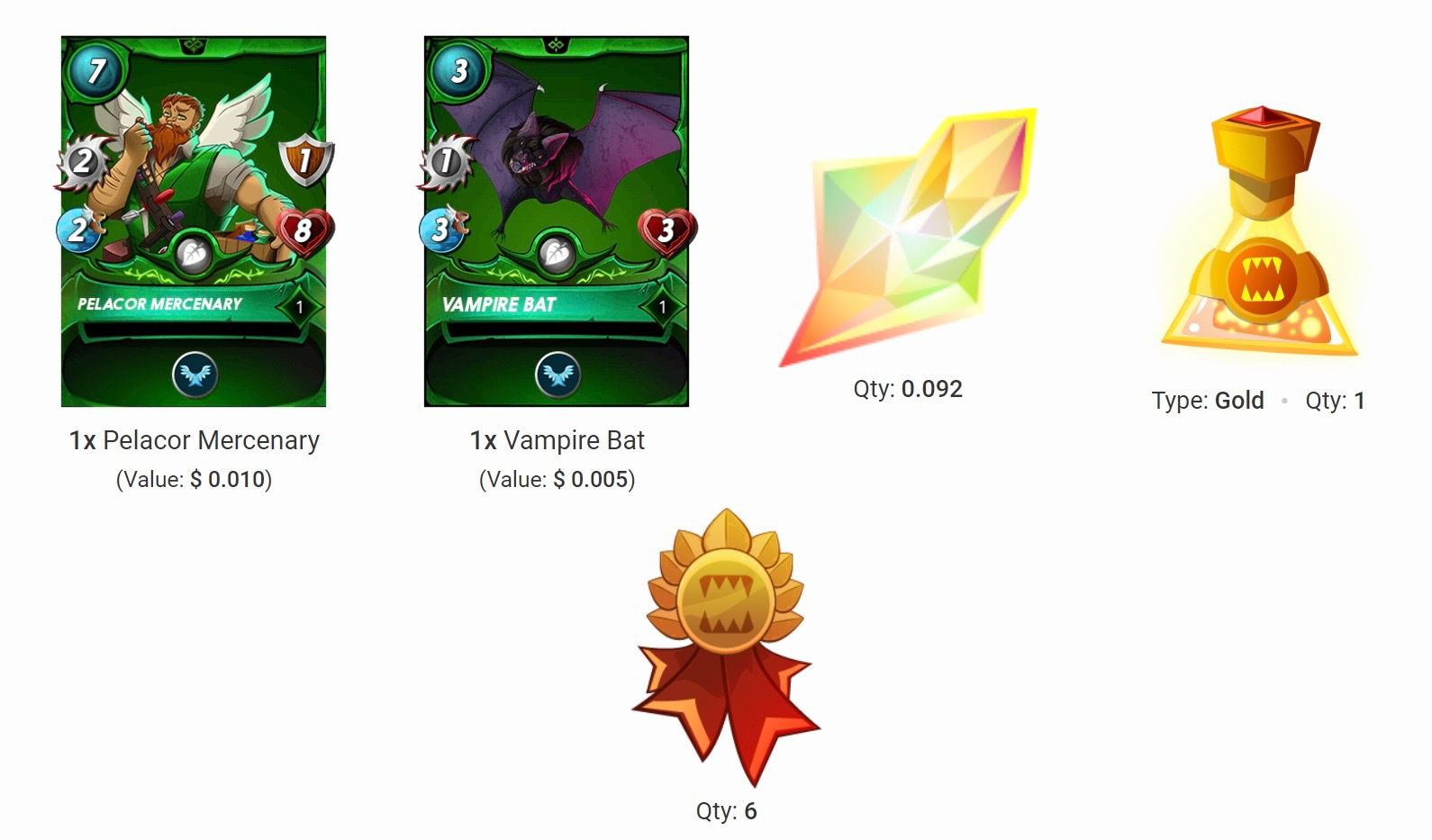 It became interesting to play again, so I've been playing for a month now. 😍
If you are not playing yet, my referral link is:
Splinterlands
---
---