LastCzar Log 39 Season Rewards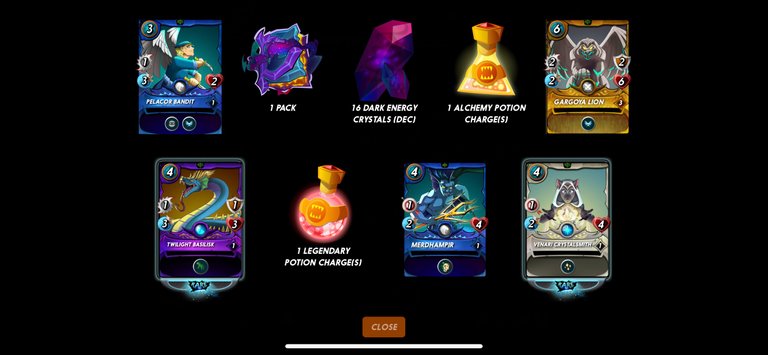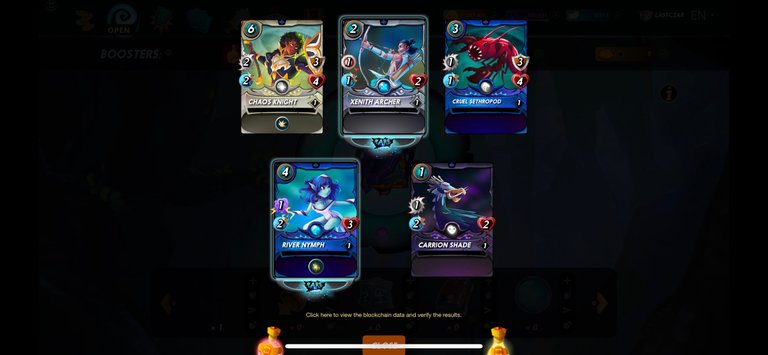 Hi Everyone,
Today is was another end of season and it's time for some rewards. Last season I ended in Silver 3 rewards so I earn 9 chests let's see what I got.
Chaos Pack !!!
Pelacor Bandit
Gargoya Lion Gold
Twlight Basilisk
Merdhampir
Venari Crystalsmith
16 DEC
1 Alchemy Potion
1 Legendary Charge
The Chaos Pack contained
Chaos Knight
Xenith Archer
Cruel Sethropod
River Nymph
Carrion Shade
This is first time I ever got a chaos pack as a season reward, I was excited to see what I was going to get. The pack wasn't to exciting but every character helps with collecting power.
---
---