Splinterlands Fan Art : Dr Blight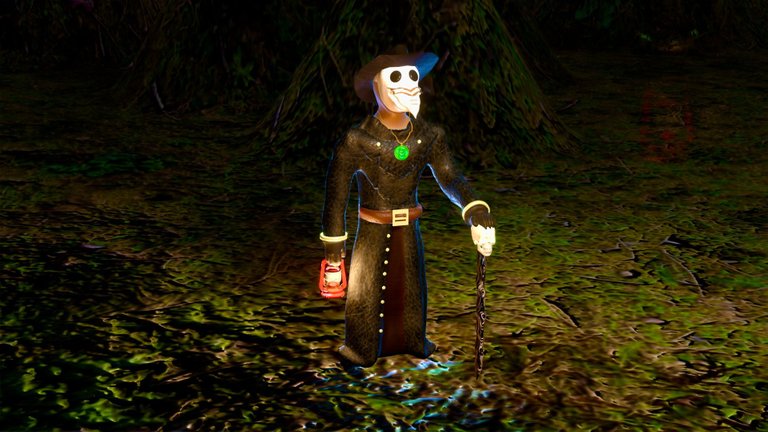 ---
Hello everyone, hope you are all doing fine. It has been quite a while since I did Splinterlands Art but here I am, with another attempt at 3D art, this time of Dr. Blight.
The first time I saw his art, I wanted to try it out in 3D. First off, I want to clarify that I used the skull on the staff, the hat, the lantern and necklace by modifying free to use assets from the website Free3d.
Here are the assets from the website that I used:
https://free3d.com/3d-model/old-lantern-pbr-98203.html
https://free3d.com/3d-model/necklace-v1--732550.html
https://free3d.com/3d-model/western-hat-60324.html
https://free3d.com/3d-model/skull-human-anatomy-82445.html.
---
I modelled, sculpted and rendered in Blender 2.92. For the staff, I used one of my earlier creations :

The texture on the staff is procedurally generated within Blender.
For Dr. Blight himself, here are some of my steps in Blender :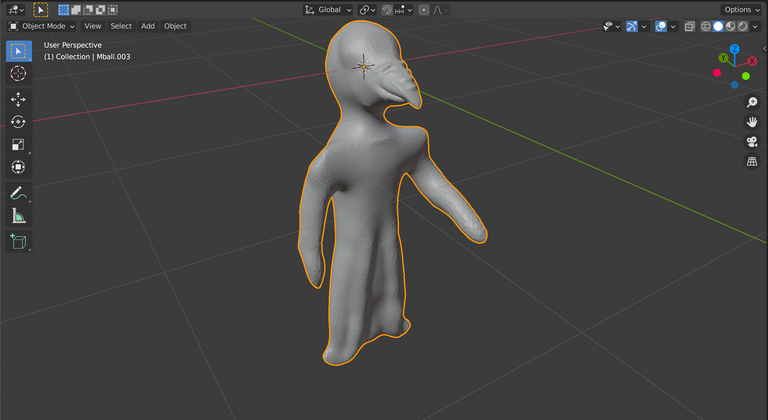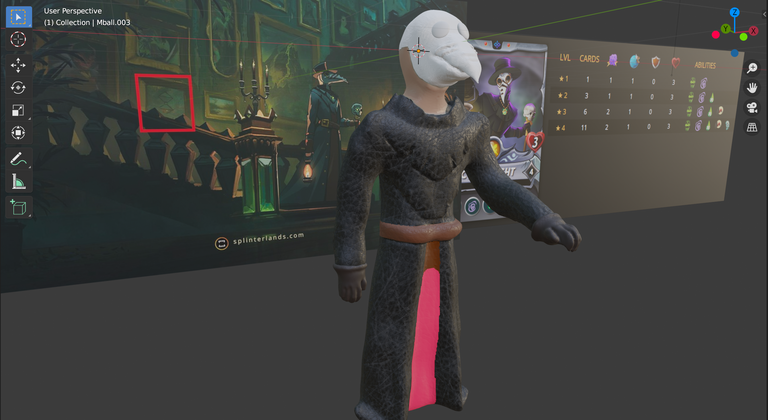 The 2 images in the background are what I used as reference images.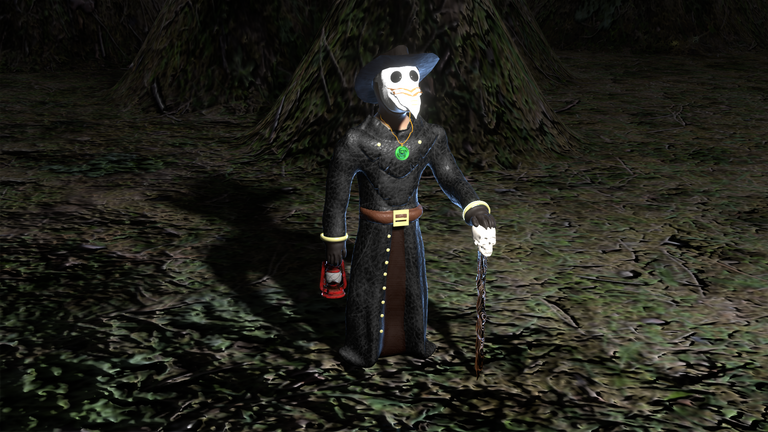 render before adding all lights
---
Here are some more renders: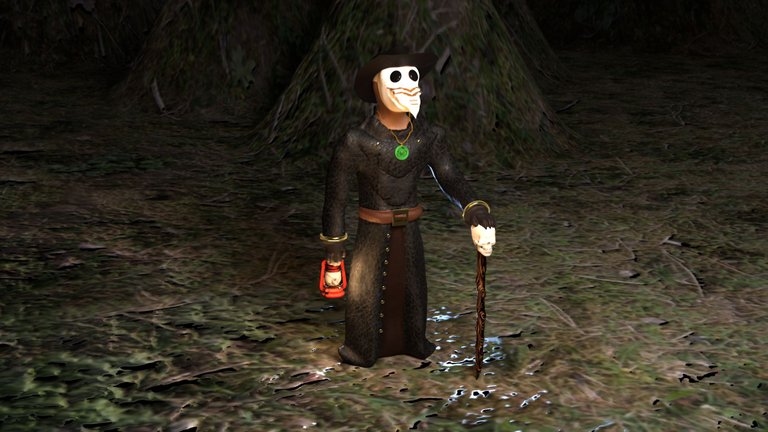 Unedited cycles render
---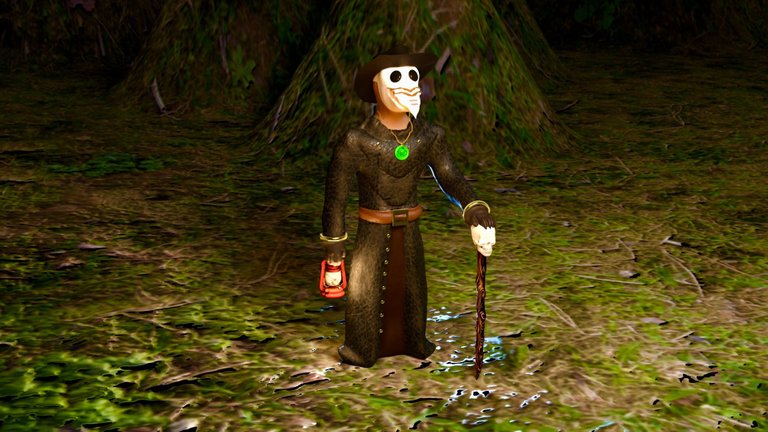 cycles render after colour and contrast enhancement
---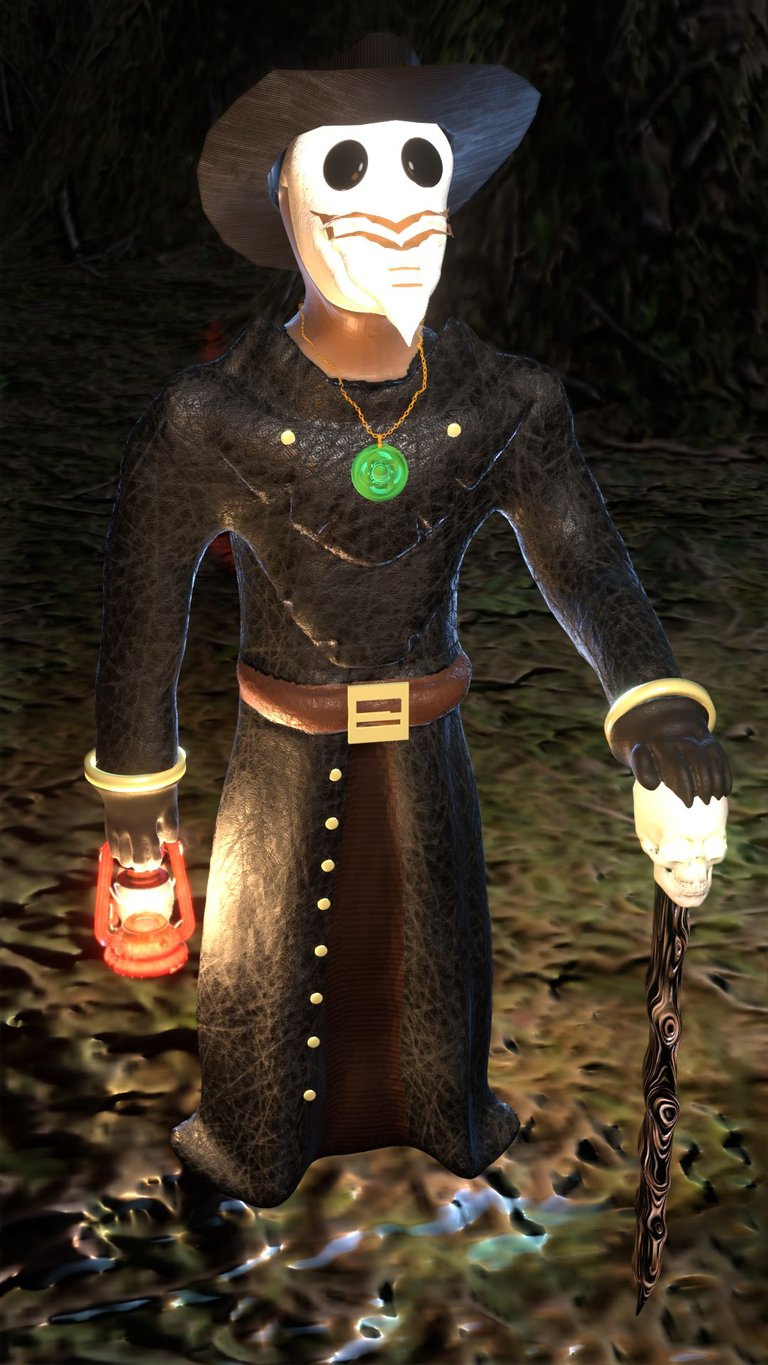 a close up
---
That's all for today, thank you for reading and I hope you liked my attempt at 3D art. See you in the next one!

My NFTs on NFT Showroom
My Artbreeder profile
My DeepDreamGenerator profile
My YouTube Channels 1
and 2
My Splinterlands Referral Link

---
---