Splinterlands Art Contest 203 - Nerissa Tridawn
Hello everyone, how's the new week treating you? I hope you enjoy the rest of the week💙
It's another round of the Splinterlands Art Contest and I chose a water card this time, Nerrisa Tridawn. I enjoyed reading her lore, love her outfit and her trident so....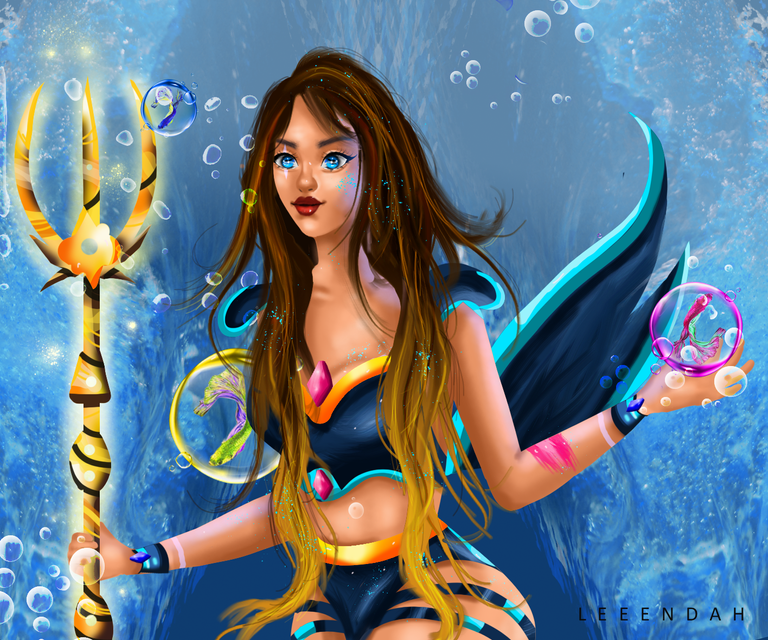 Nerrisa Tridawn is a water warrior, she defends the Lakes, seas and waters, she's also well known across the villages and always available to render help. She has rescued a lot of people and slain all kinds of beasts, she's fondly called Nerrisa the Huricane because of her bravery...
Nerissa was born and raised by the ocean, and could swim before she could walk. She always felt the sea called to her. And within her it stirred a deep magic. An ancient mana of tides and waves. Nerissa answered the call, and travels between the continents of the Splinterlands.. Splinterland Lore
---
PROCESS
Started with a sketch as always, this one is quite messy but I was able to work with it...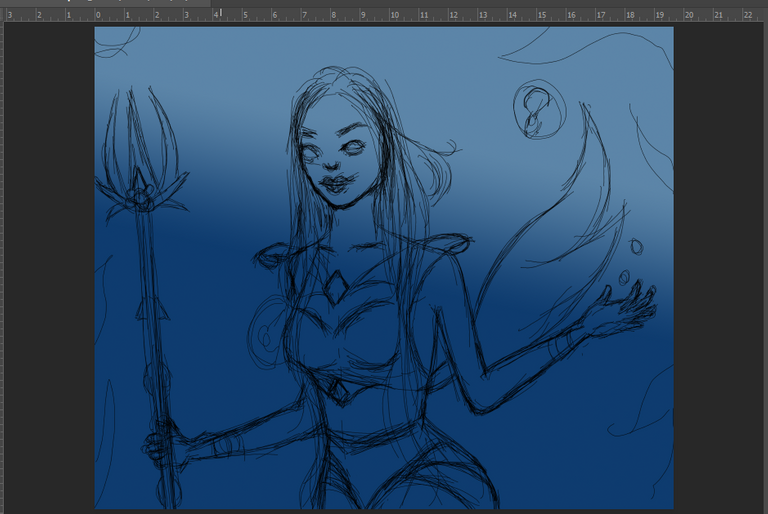 I picked colours for her hair,clothing and skin, I have a particular colour I usually use for skin...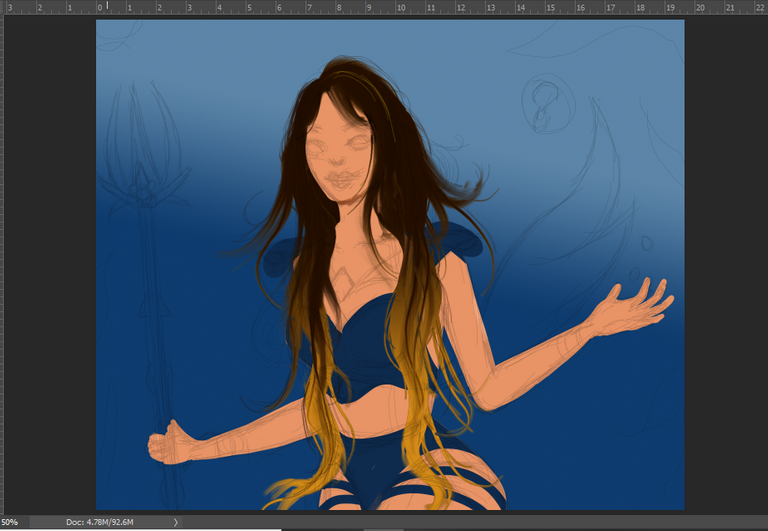 I added more details to her hair and painted her facial features. I Chose blue for her eyeballs because it reflects the colour of water and i also love blue💙💙...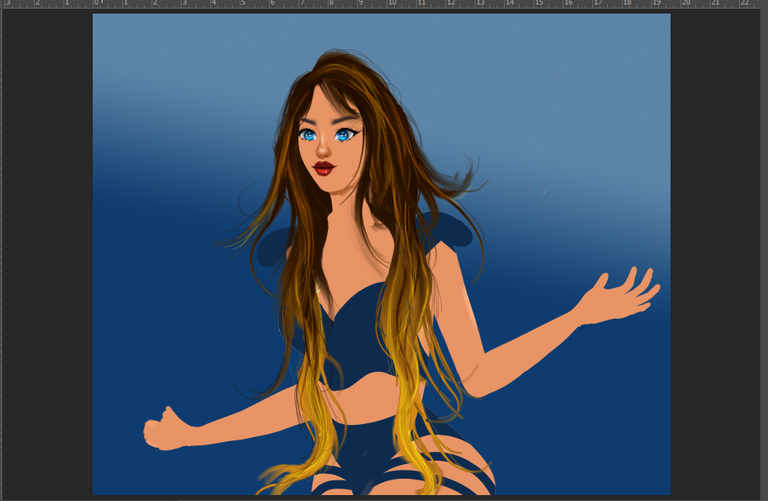 I really enjoyed painting her clothing, more blues and I love how it blended with the yellow/Orange tones...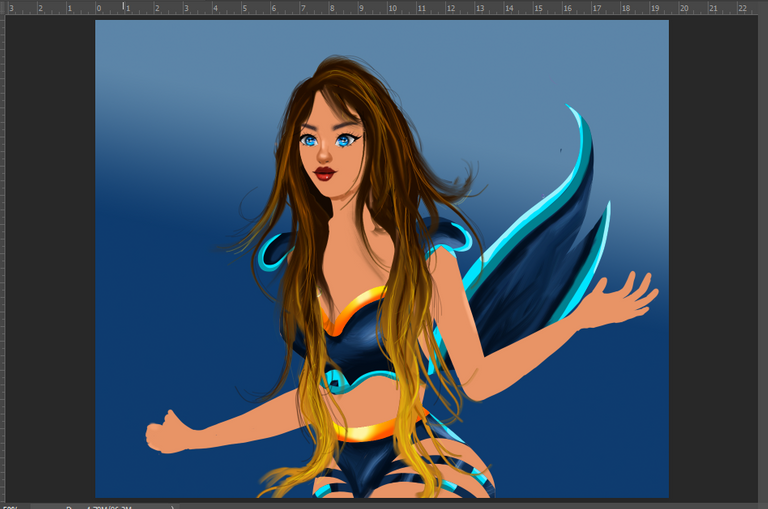 Adding highlights is one of my favourite things because it makes the whole Painting come alive...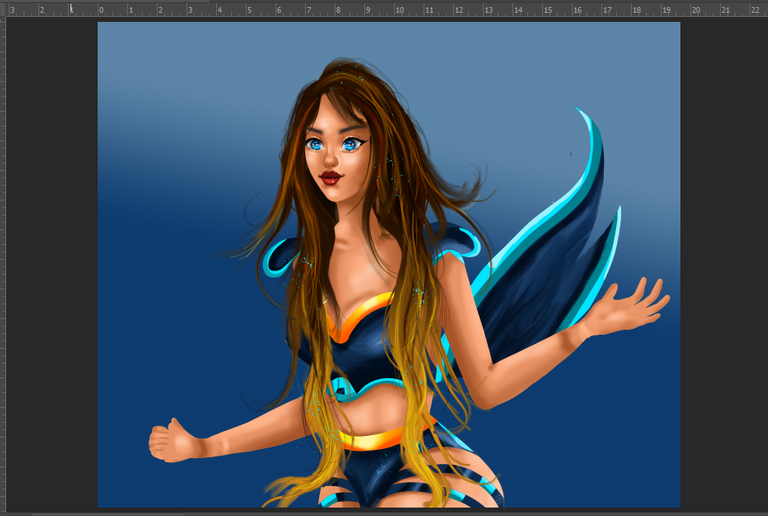 Here I painted the gems on her clothing, bracelets and her trident. Her trident also has colours from her hair, the yellow/orange on her clothing, it looked good to me...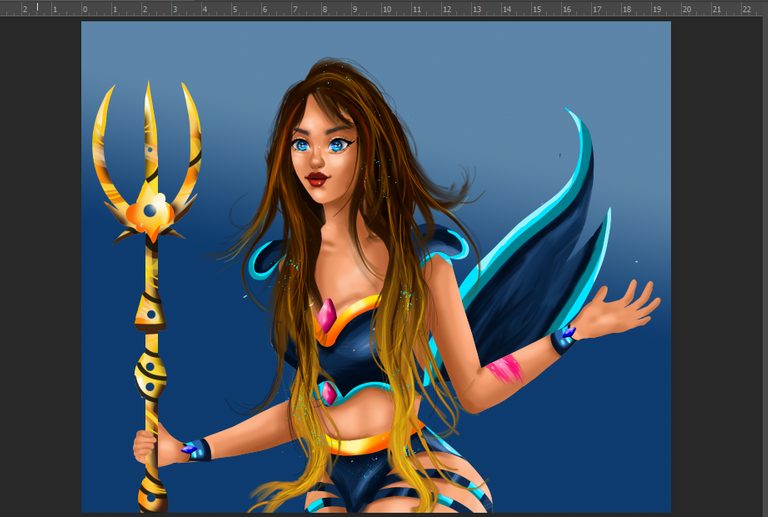 I thought it would be a good idea to add some bubbles and fishes behind her, I did that and changed some of the colours too...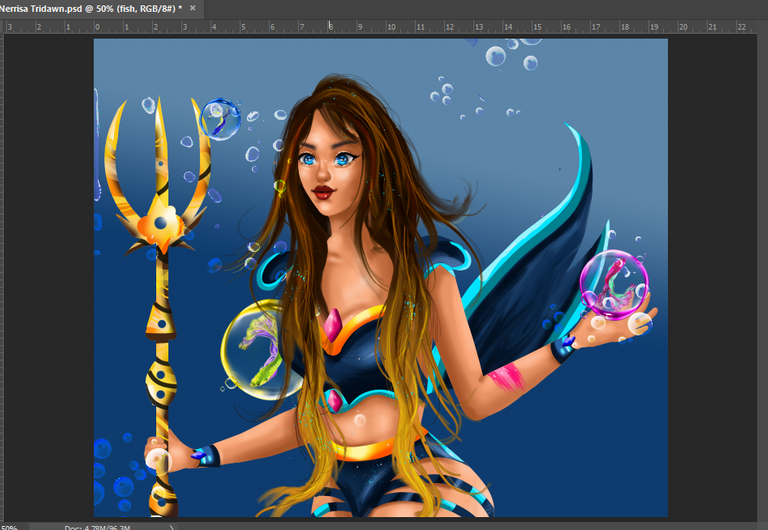 This is the final step with a little blue glow on her skin and some yellow glow behind her trident. I also added some water effects on the background, she's a water warrior afterall 🤗🤗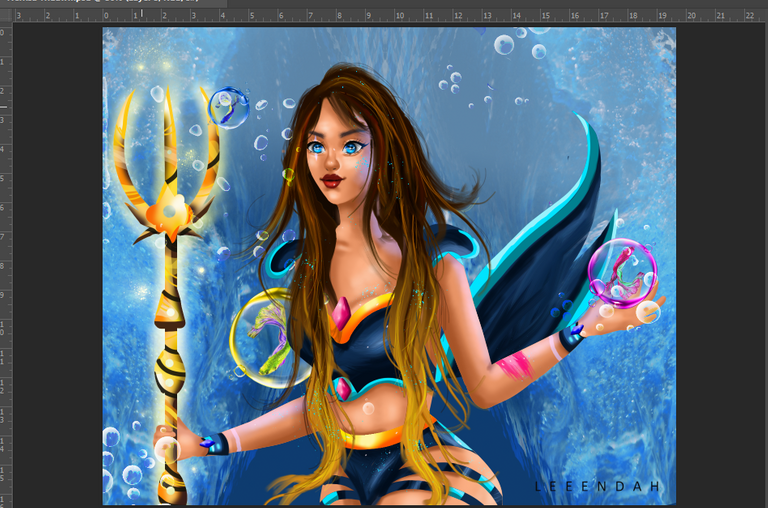 Final image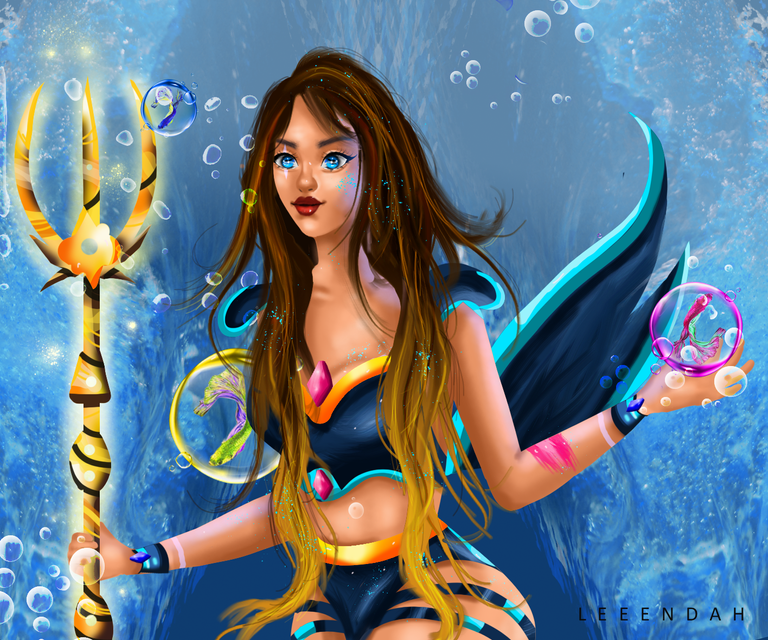 Splinterlands Art Vs Mine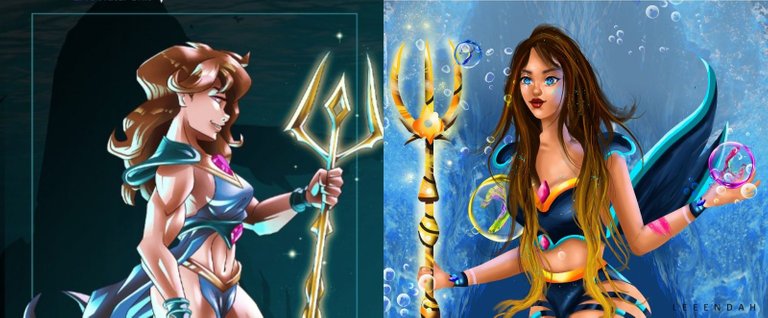 Opensea
Known Origin
Twitter
Instagram
All links
https://linktr.ee/leeendah
Thanks for visiting my blog today, have a lovely day, cheers 🥂💙
---
---