Tortisian Fighter || Splinterlands Art Contest Week 206
Hello hive family, happy fridayyyyy... the weekend is here, I hope you all have an amazing one. 💙
Welcome to my blog once again, today I'm sharing a fanart for splinterlands and for this week I chose a card from the water unit...
The Tortisian Fighter, I chose this card because I love the colours and couldn't resist the urge to do a human version.....
Tortisian Fighters are powerful fighters who use ancient martial arts, they carry spears but barely use them in battle because the need almost never arise.........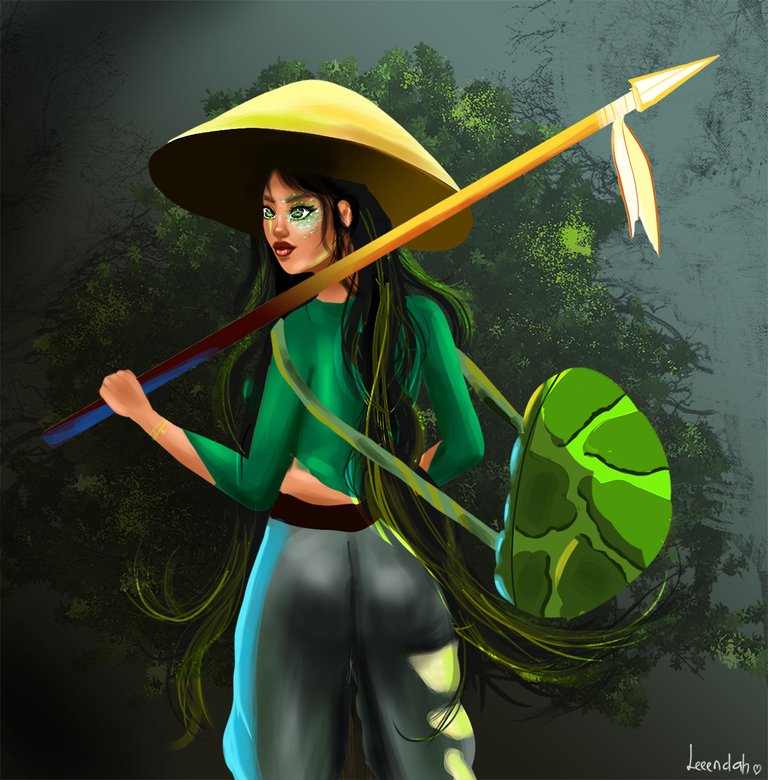 They are naturally a seafaring people, and while they cannot breathe underwater, Tortisians can hold their breath for several minutes at a time. Their shells act as powerful floatation devices, never allowing one to be dragged under or to tire from swimming.
---
PROCESS
---
I started this painting with a sketch as always, it serves as a guide and it's always fun to do. I also added base colours for the hair, clothes and skin. I didn't really bother with thinking about colours since I just retained all the colours in the original art....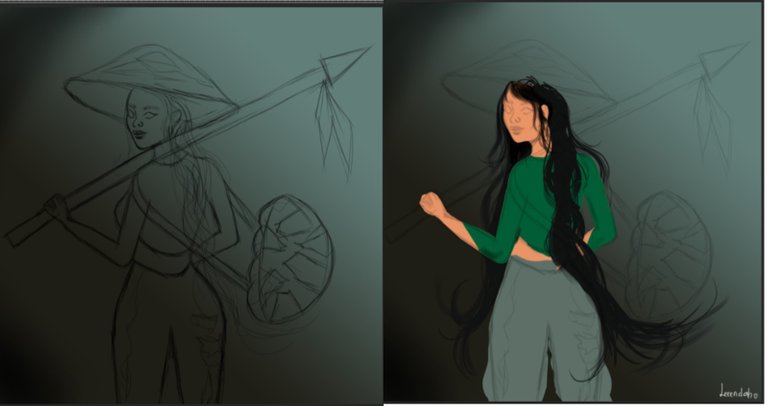 I went ahead to paint her spear, I used the gradient tool to apply the colours on both the spear and the mushroom-like hat, I also painted her facial features at this stage...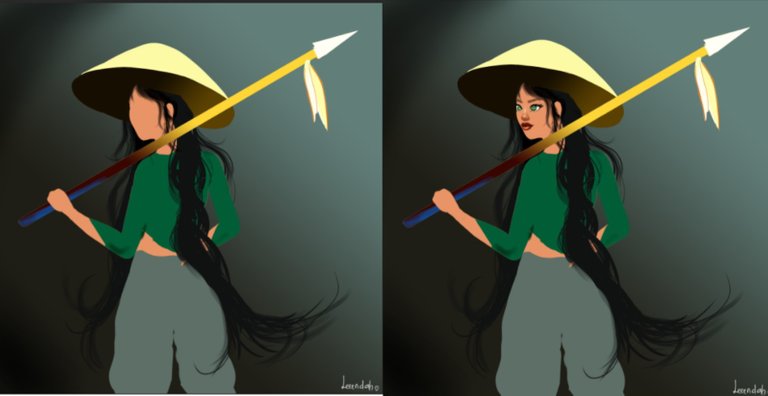 Everything was going well and I moved to adding lighter and darker highlights to her skin. I added a green glow close to her chin and some green dots around her eyes. For her clothing, adding details to it was really fun, I had to experiment with different brushes and also tried another style here. Also added some glow to her trousers exactly as it is in the original, the whole Painting looked good so far.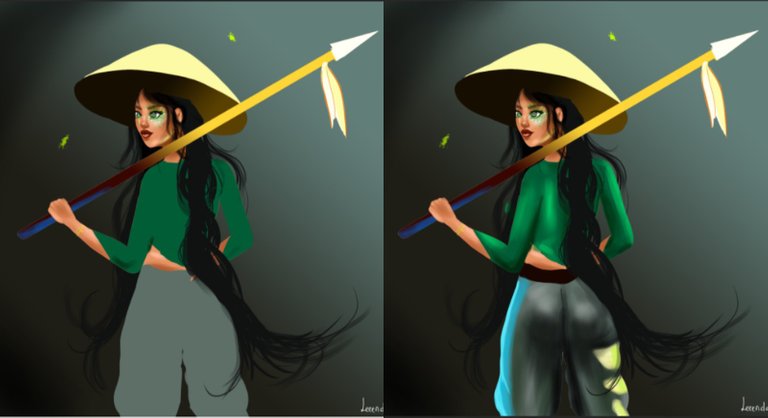 Her hair looked too plain to me so I added some greenish strands to them. I thought of a way to incorporate the tortoise shell into my work and it came out quite good. I added more details and lighting to it and it looked better, I also added some colours and details to the top of her hat too...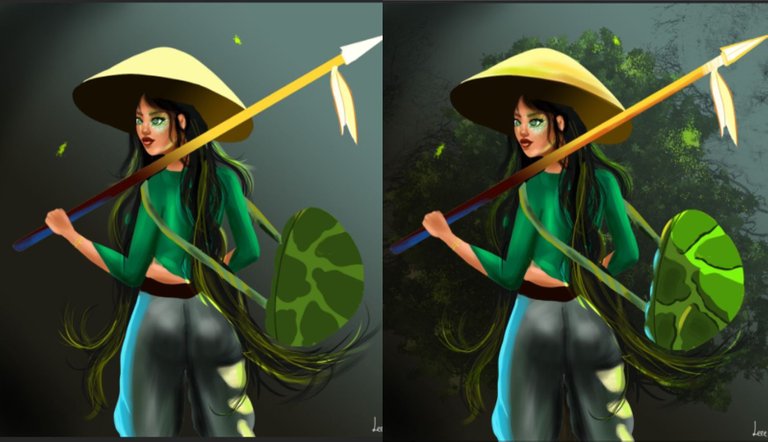 I already picked the background colour, I added a tree, reduced the opacity and blend mode to color dodge. This is the final piece, I hope you love it...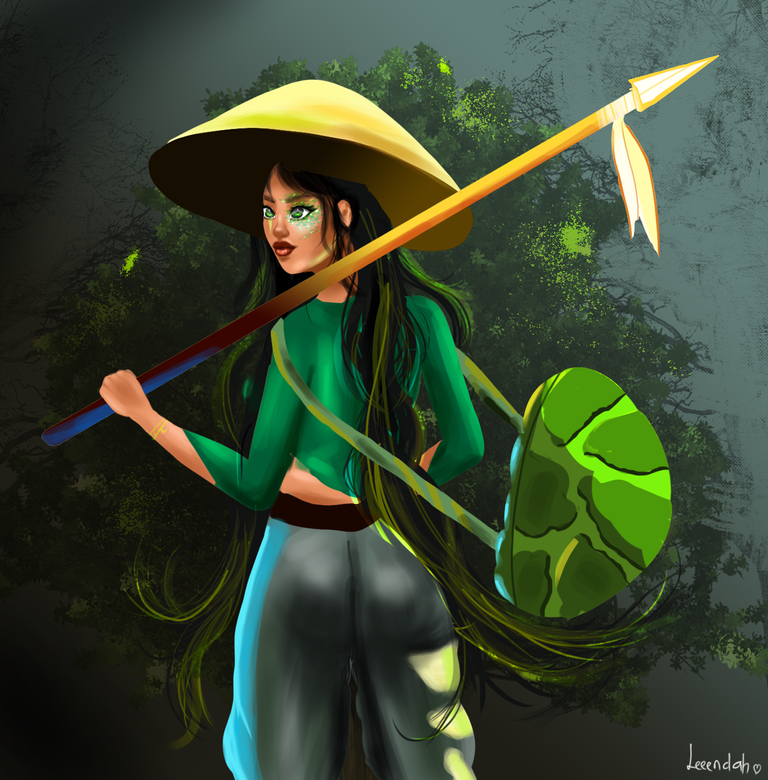 Original piece and my version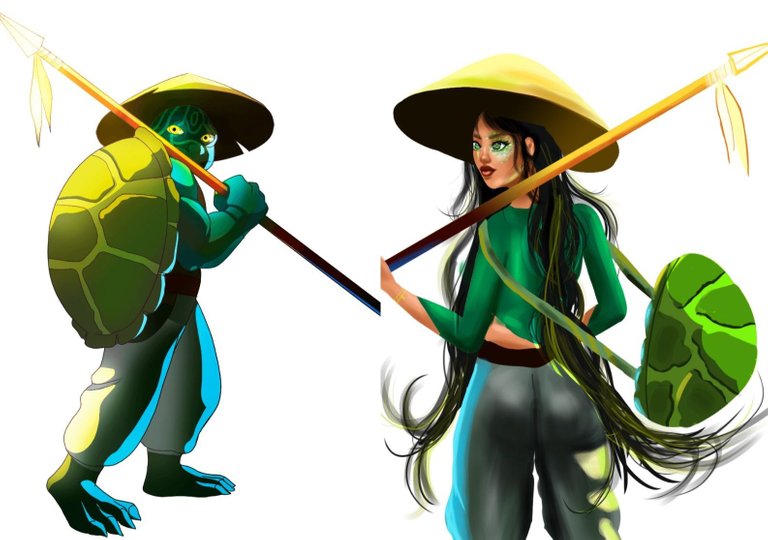 Opensea
Known Origin
Twitter
Instagram
All links
https://linktr.ee/leeendah
Thanks for visiting my blog today, cheers to the weekend 🥂💙
---
---