SPLINTERLANDS WEEKLY BATTLE CHALLENGE WITH CHAOS KNIGHT
Splinterlands weekly battle challenge.
To join the challenge read rules here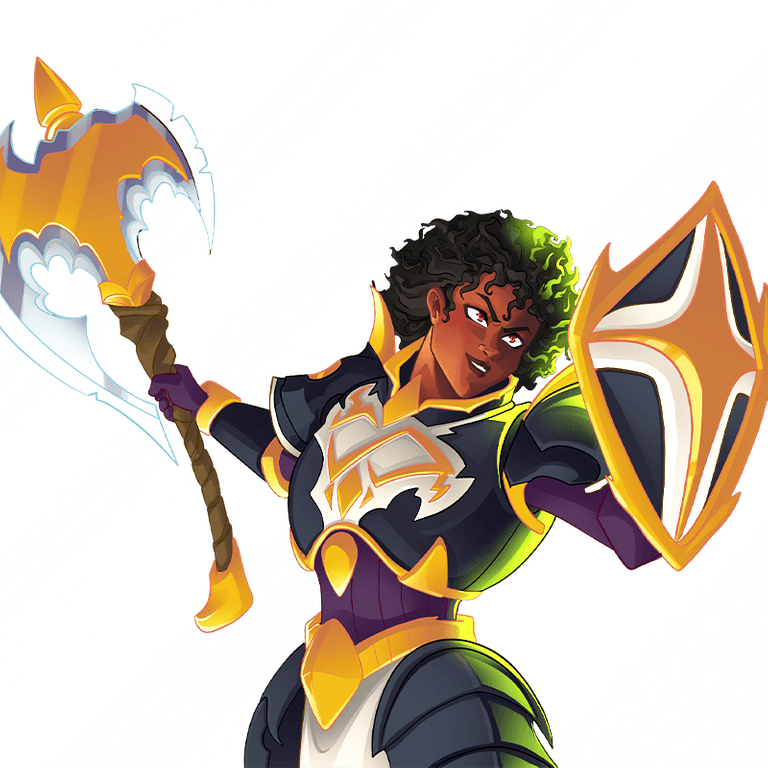 CHAOS KNIGHT is a melee monster in Life Splinter with "Shield" ability.
It is mostly used as tank (frontline monster) unless in situations were the ruleset differs.
At level 5 with 60 combined cards it has an extra ability "Giant slayer" which reduces attack from over powered monsters.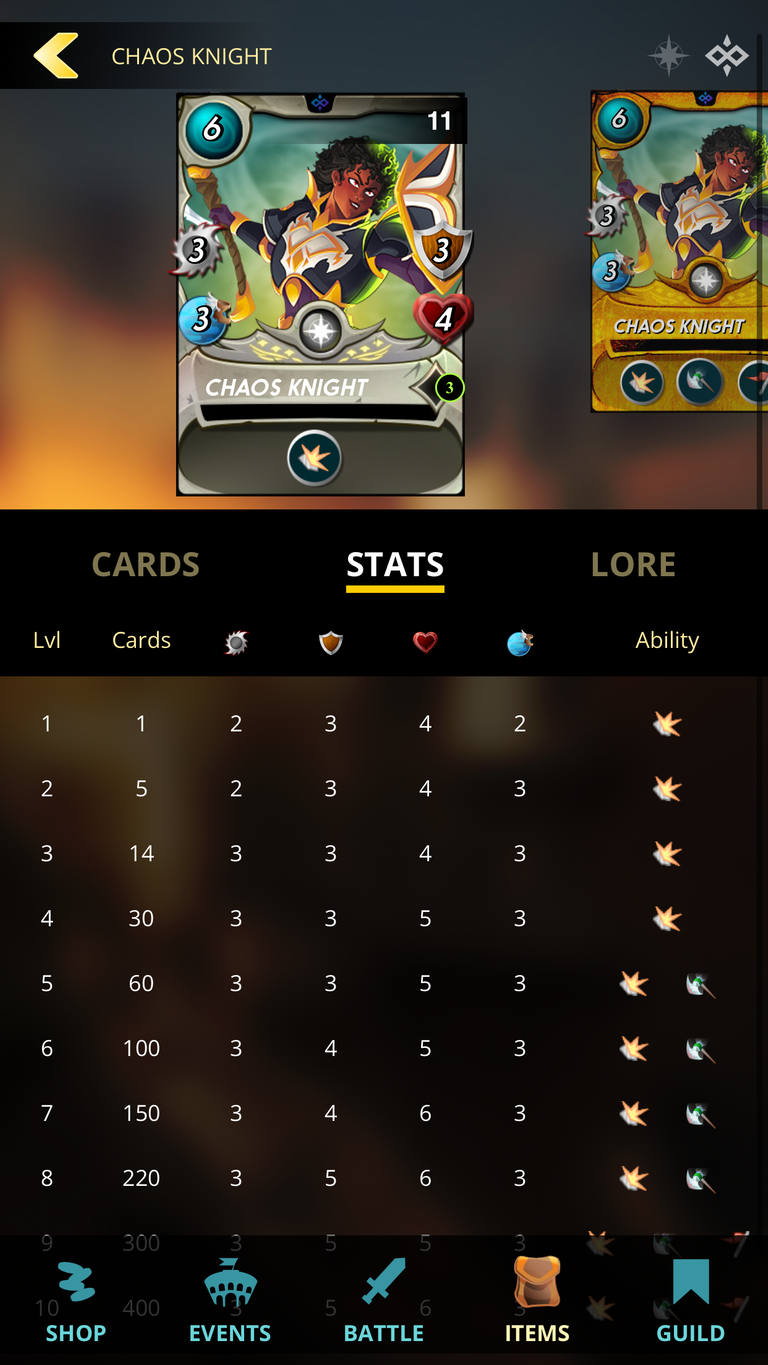 ---
VIDEO LINK
Combat ruleset is "Standard"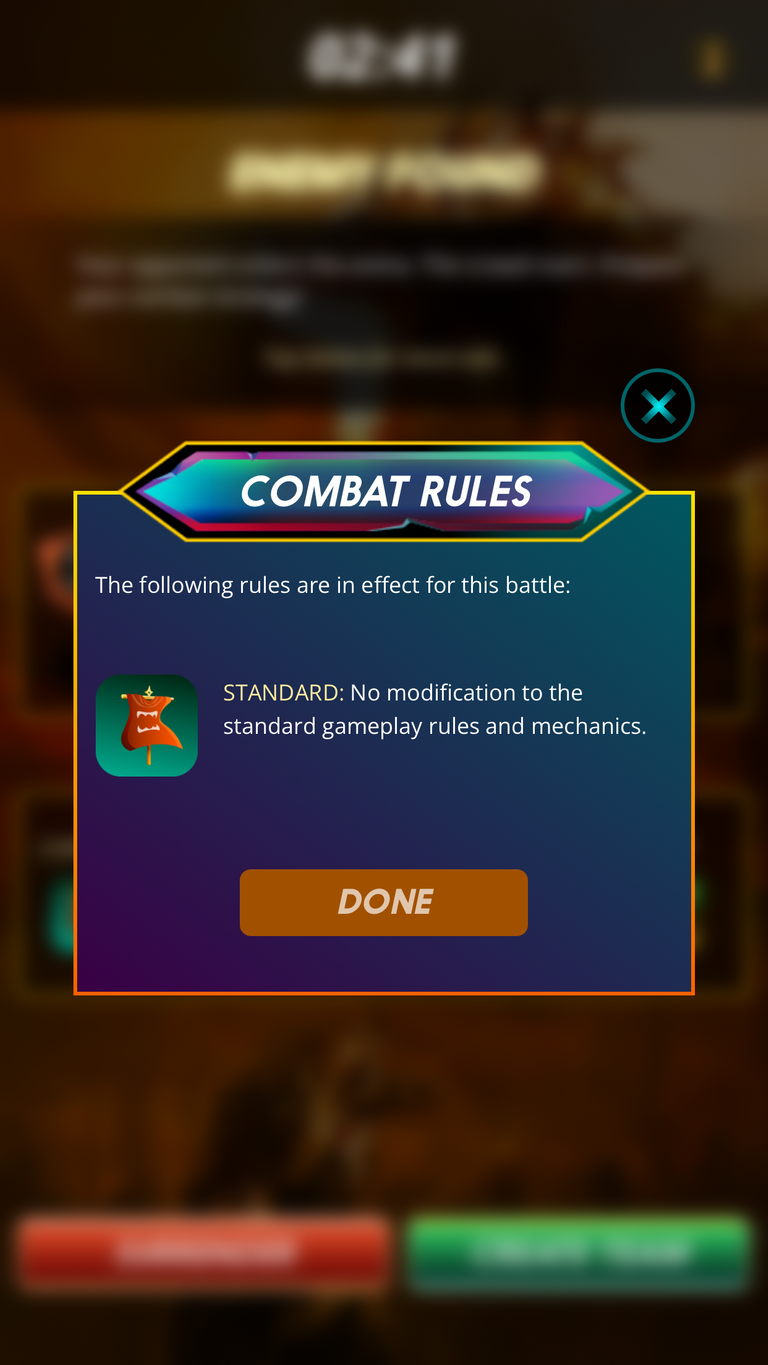 click on this highlighted word to view the battle video here
I thought the combat was lost when I saw "Serpernt of Eid" because it has high chances of evading attacks.
---
BATTLE LINEUP
---
GENERAL SLOAN (Summoner)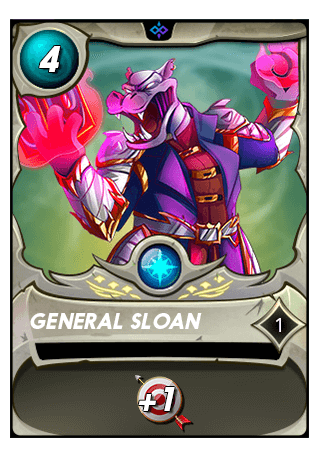 I used General Sloan because of it's additional range attack. Chaos Knight would hold the frontline with it's shield ability while my range attackers behind do their damages.
---
CHAOS KNIGHT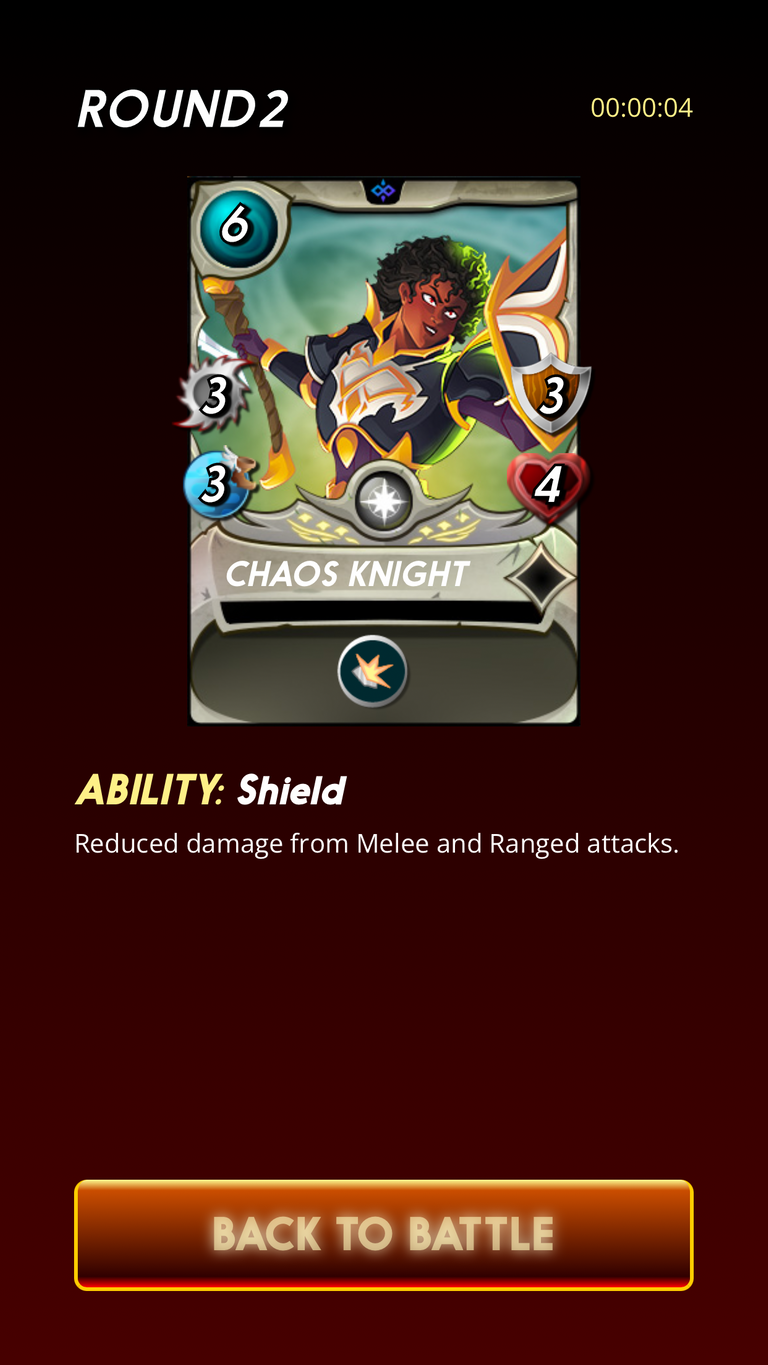 It has 6 mana cap and hold the frontline very good. It comes in handy when you want to play all range attackers and you don't want to use "Shieldbearer".
It has "Shield" ability, which reduces enemies melee and range attacks.
---
SUNKAI HARVESTER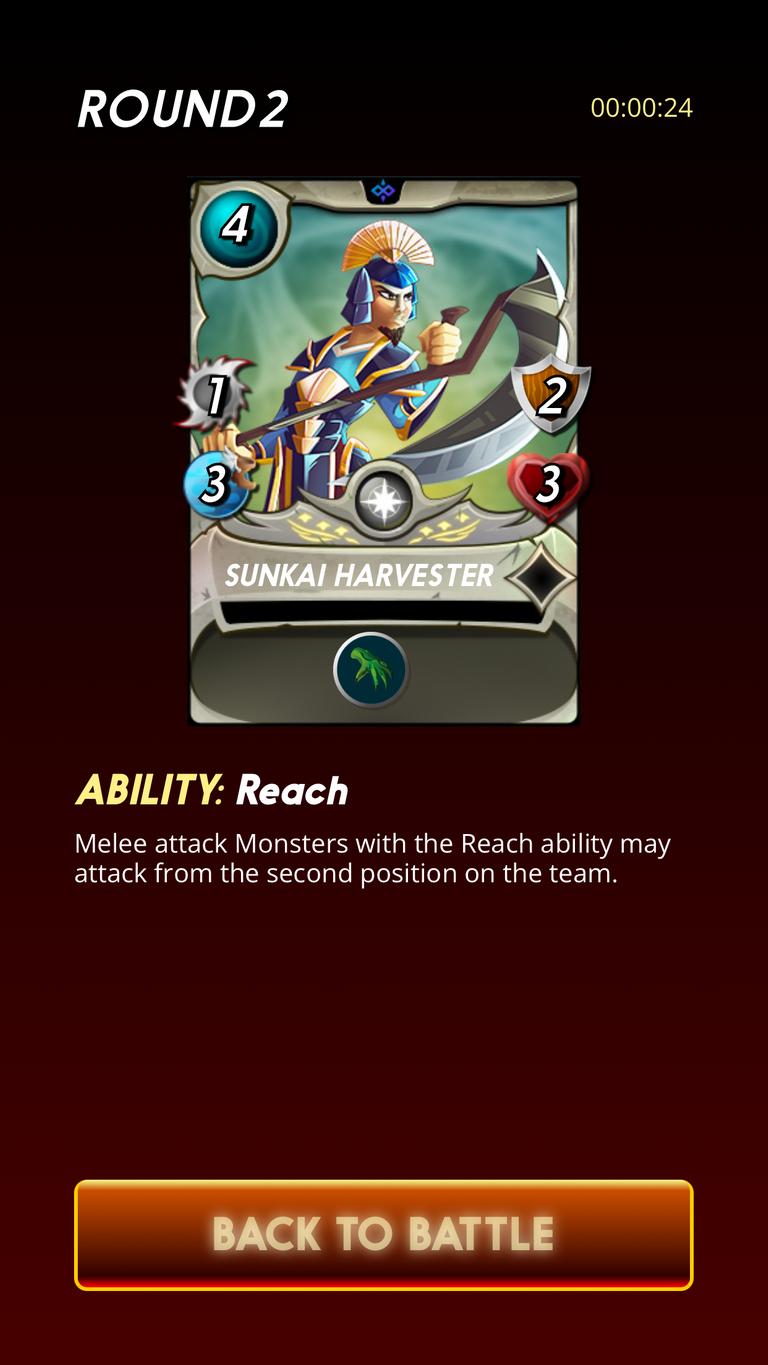 Sunkai Harvester, a 4 mana monster melee attack with "reach" ability. That is, it attacks from second position in the lineup.
My intention was for it to replace Chaos Knight once is killed.
---
HERBALIST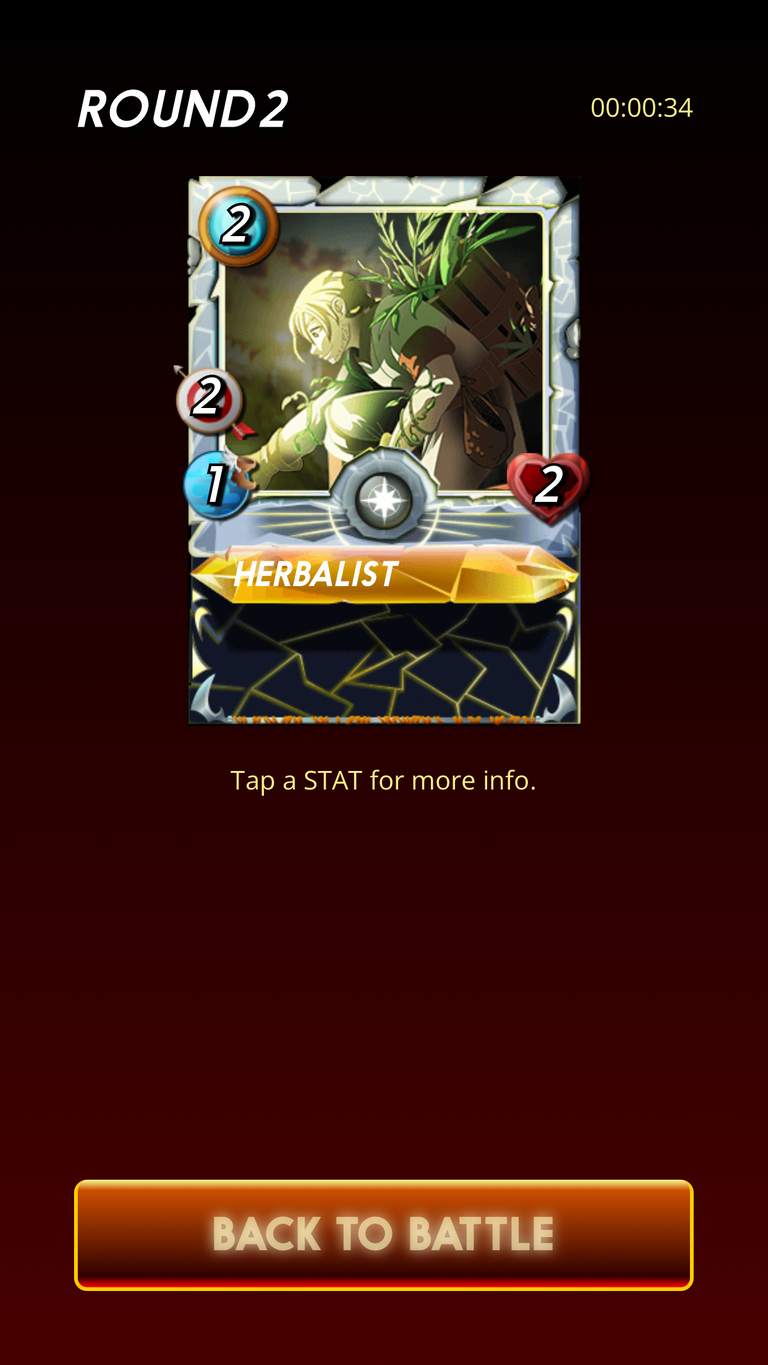 A two mana Range attacker, one thing I don't like about it, Herbalist misses a lot of attacks but is useful to complement the line up of 2 mana range attackers.
---
XENITH ARCHER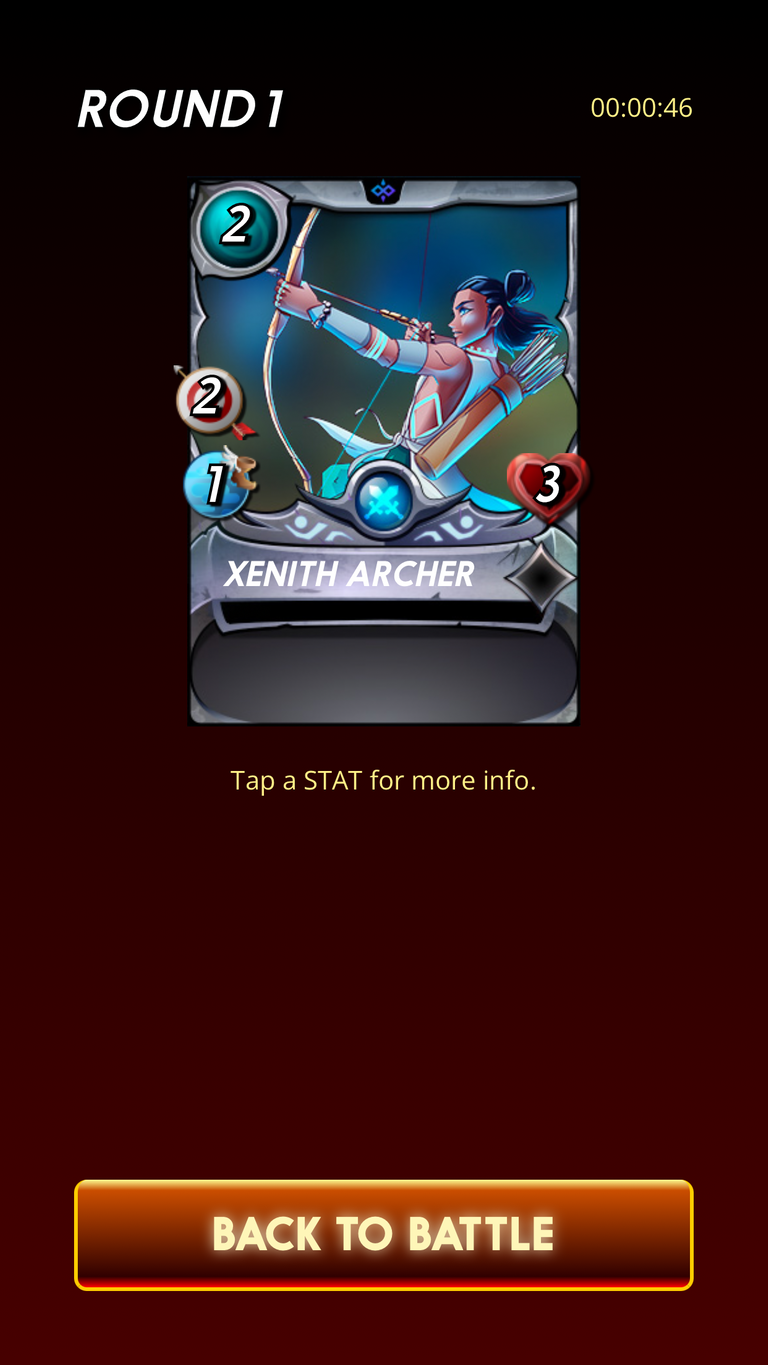 Another 2 mana range attacker that is useful.
I always make use of this 2 mana archers to fill up a low mana cap ruleset when I'm using General Sloan. XENITH's attacks are always flawless. I always put it in the middle so it doesn't die fast.
---
VENARI CRYSTALSMITH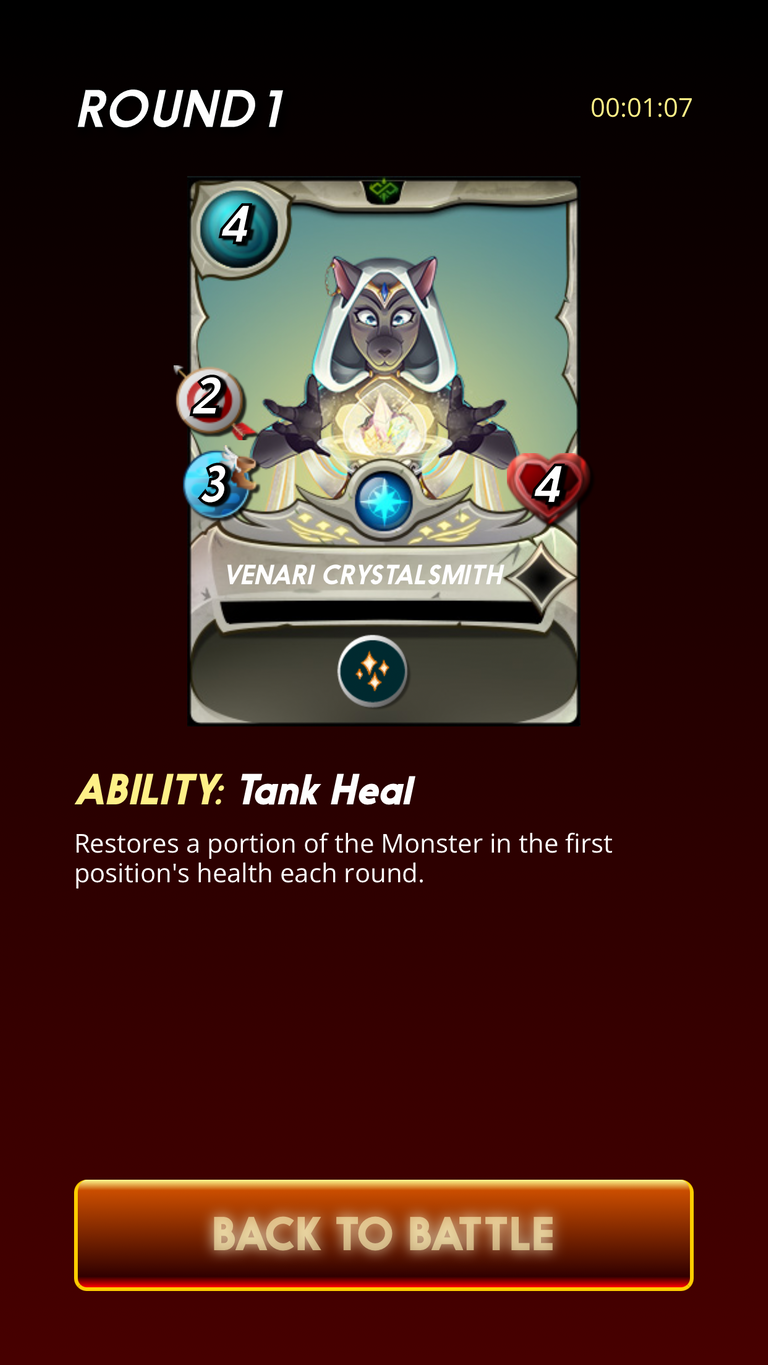 Venari literally won the battle by sustaining Chaos Knight with it's healing ability.
And it is also fast to attack with 3 speed.
Venari Crystalsmith always takes a middle position or second to last to prevent early killing.
---
HALFLING ALCHEMIST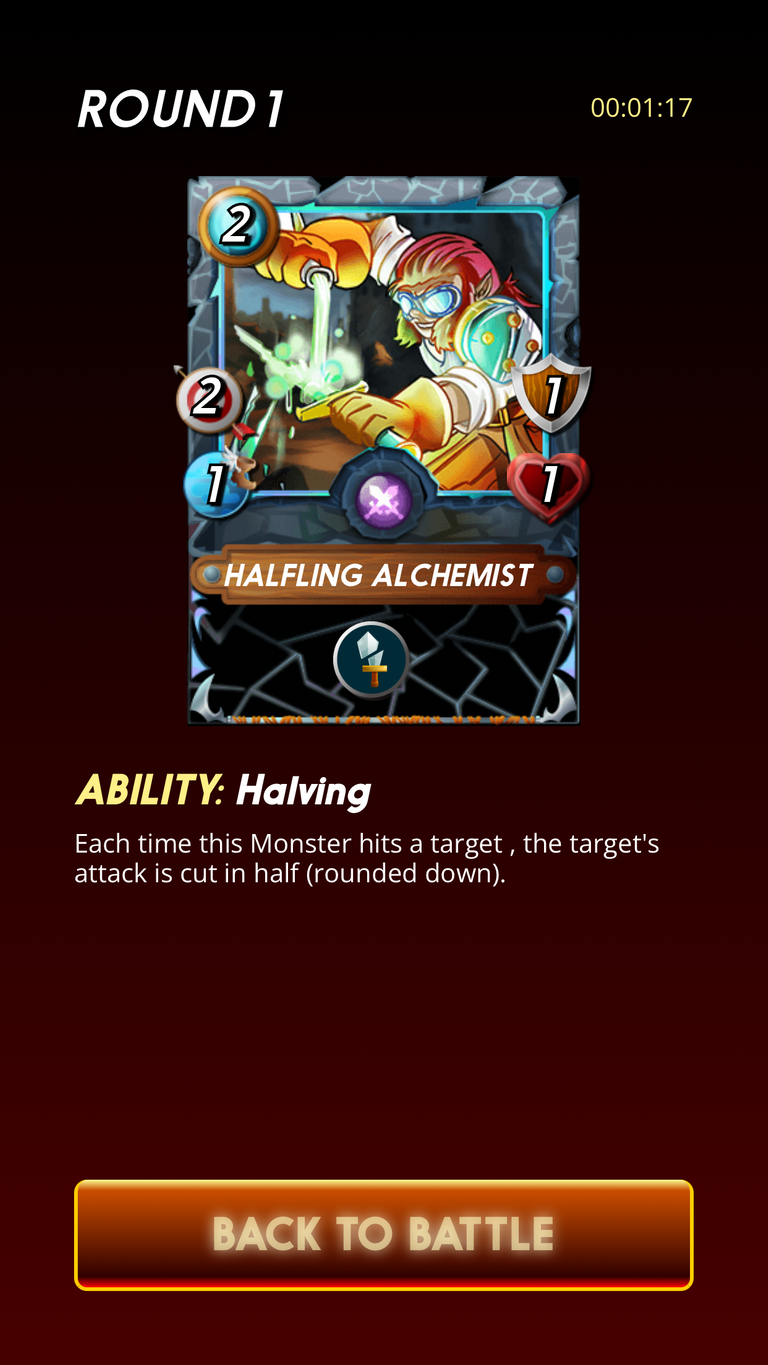 The best 2 mana range attacker.
It half's any enemy monster attack by 2 when hit with it's poisoned knife.
The only disadvantage this time, is because it has the least health and speed. It was prone to attack. It missed is only attack on "Serpent of Eid"
---
MY STRATEGY
My strategy did work, I wouldn't change anything. I only wish I had another 2 mana range attacker to replace with "Herbalist".
My main goal was for all monsters to attack my opponent's frontline.
So it is easier to kill them faster.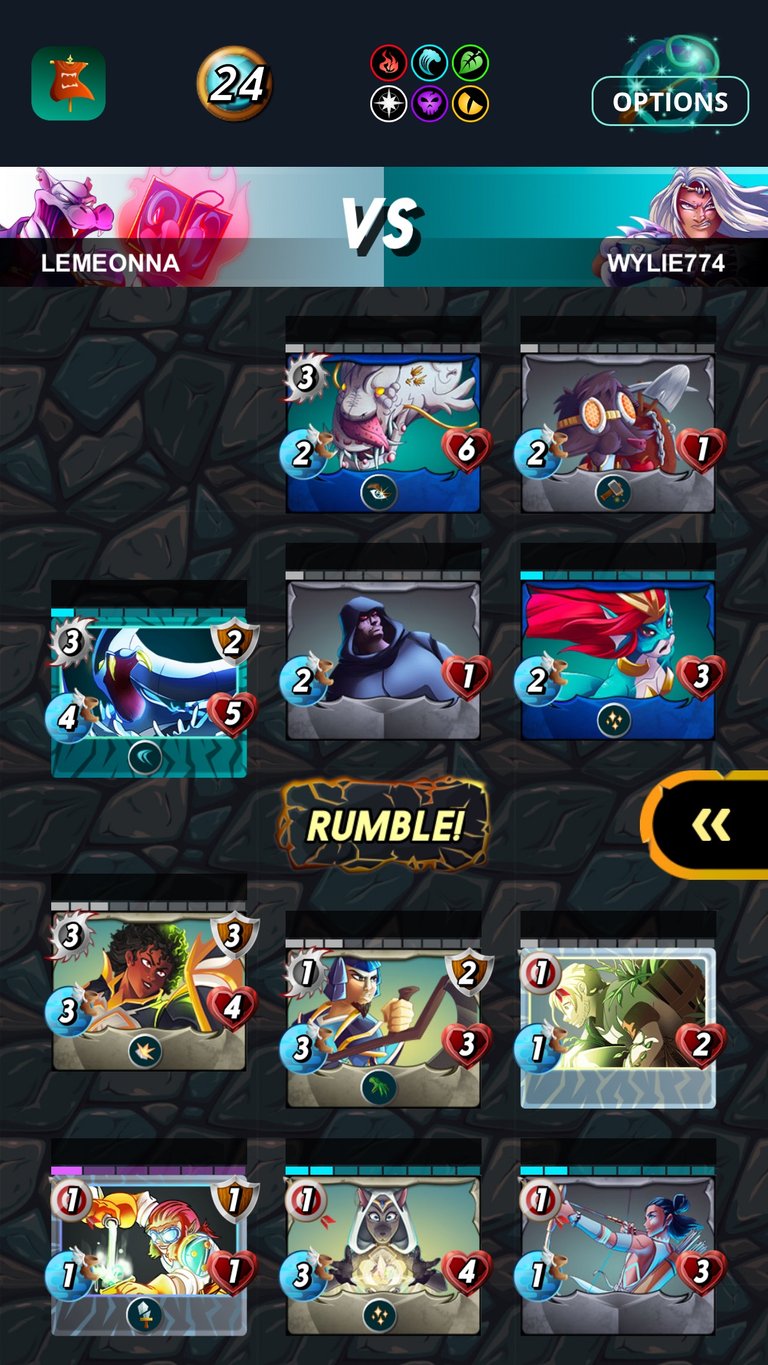 ---
THOUGHTS ON CHAOS KNIGHT
It is a very useful both in lower and higher level.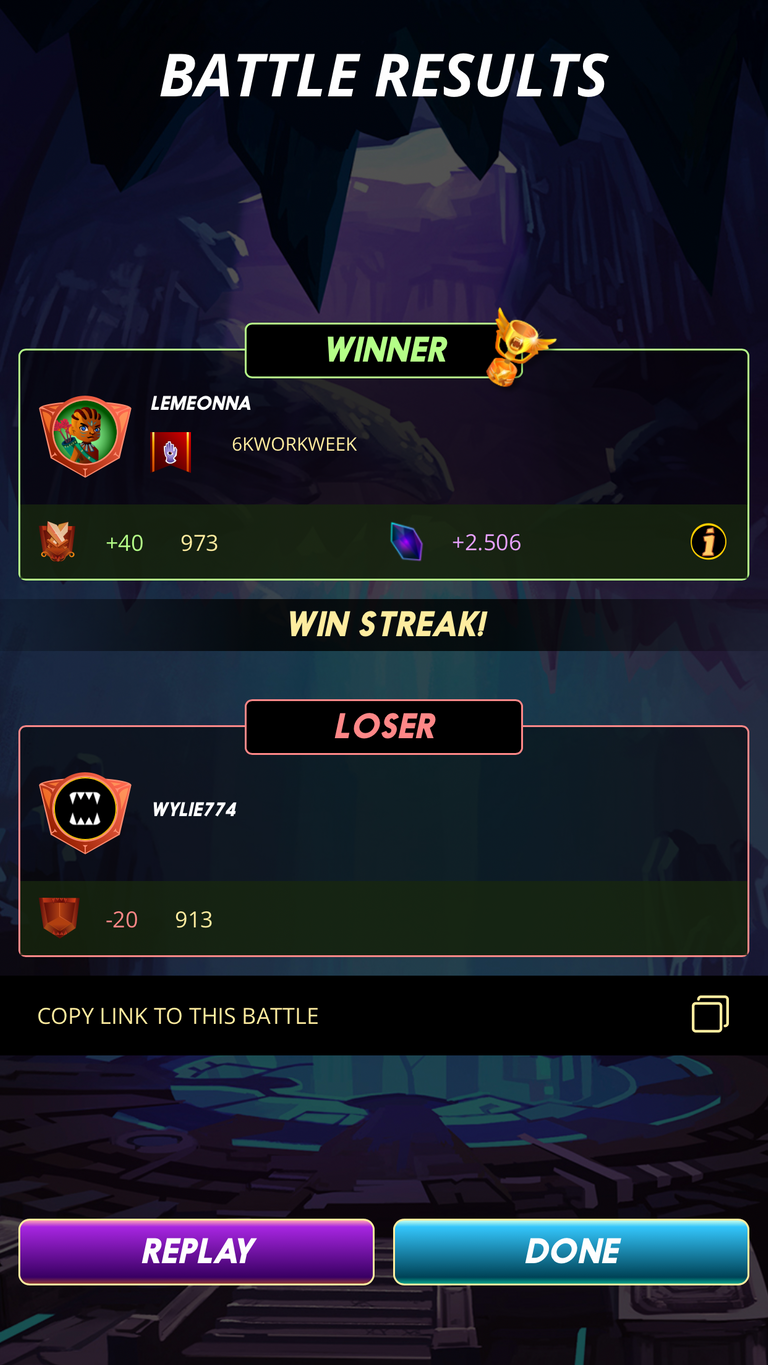 ---
Thanks for stopping by
See you in my next blog
---
To join Splinterlands community use link: https://discord.gg/splinterlands
To register on Splinterlands use my referral link: https://splinterlands.com/?ref=lemeonna
---
PS: All images used are subject to copyright by Splinterlands.
Disclaimer: I do not own any of the images, only used them to explain my article.
---
---