SPLINTERLANDS WEEKLY BATTLE CHALLENGE WITH MYCELIC MORPHOID
Weekly Battle challenge Blog post organized by Splinterlands.
To join the challenge read rules here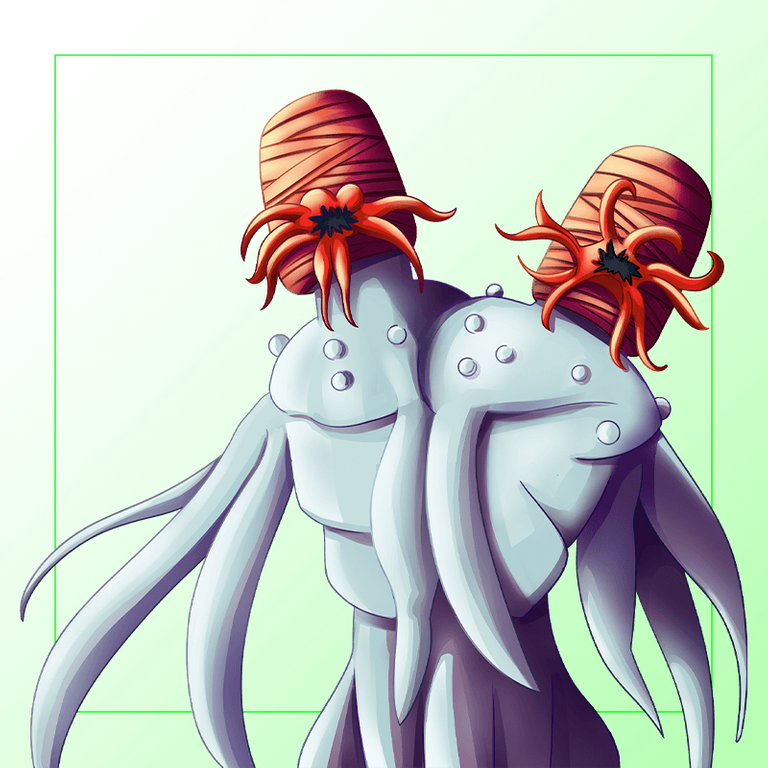 MYCELIC MORPHOID is a one mana monster in Earth Splinter, it has thorns ability at level 3. But the health remains 2 at all level.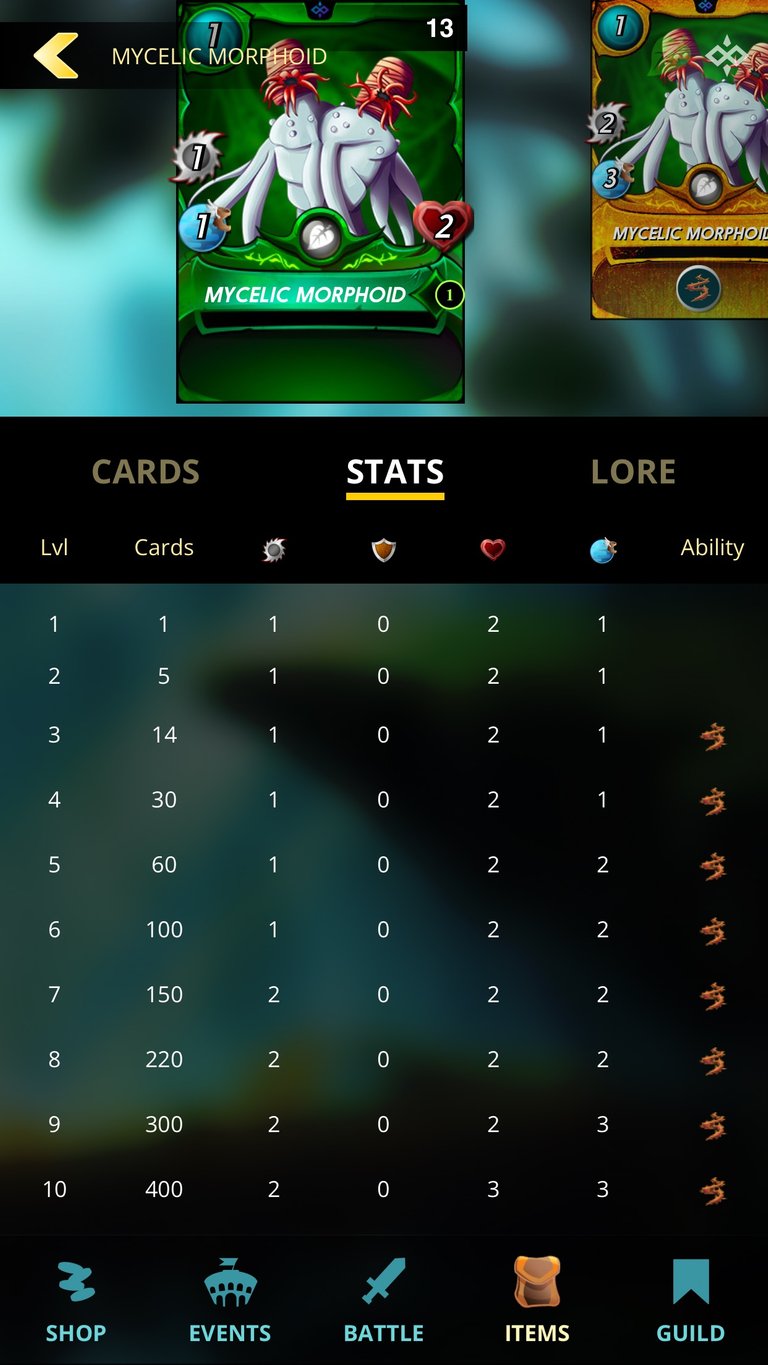 ---
VIDEO LINK
Match ruleset
All monster have ability to hit their targets but range monsters cannot be used in the match.

click on this highlighted word to view the battle video here
I anticipated my opponent to use counter magic monsters and it worked.
---
BATTLE LINEUP
---
MYLOR CROWLING (Summoner)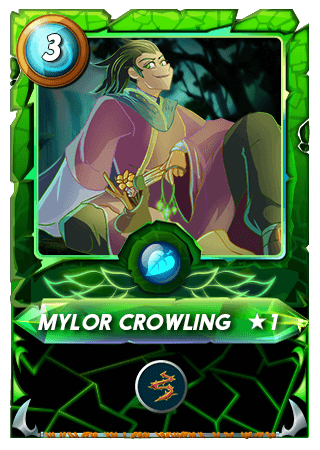 Mylor was the perfect Summoner I could use because I don't want to use Magic monster since is obvious from the Battle ruleset. I needed something in between magic and melee attack. Mylor gave all my monsters thorns to deal with melee attacks.
It was the best option.
---
FAILED SUMMONER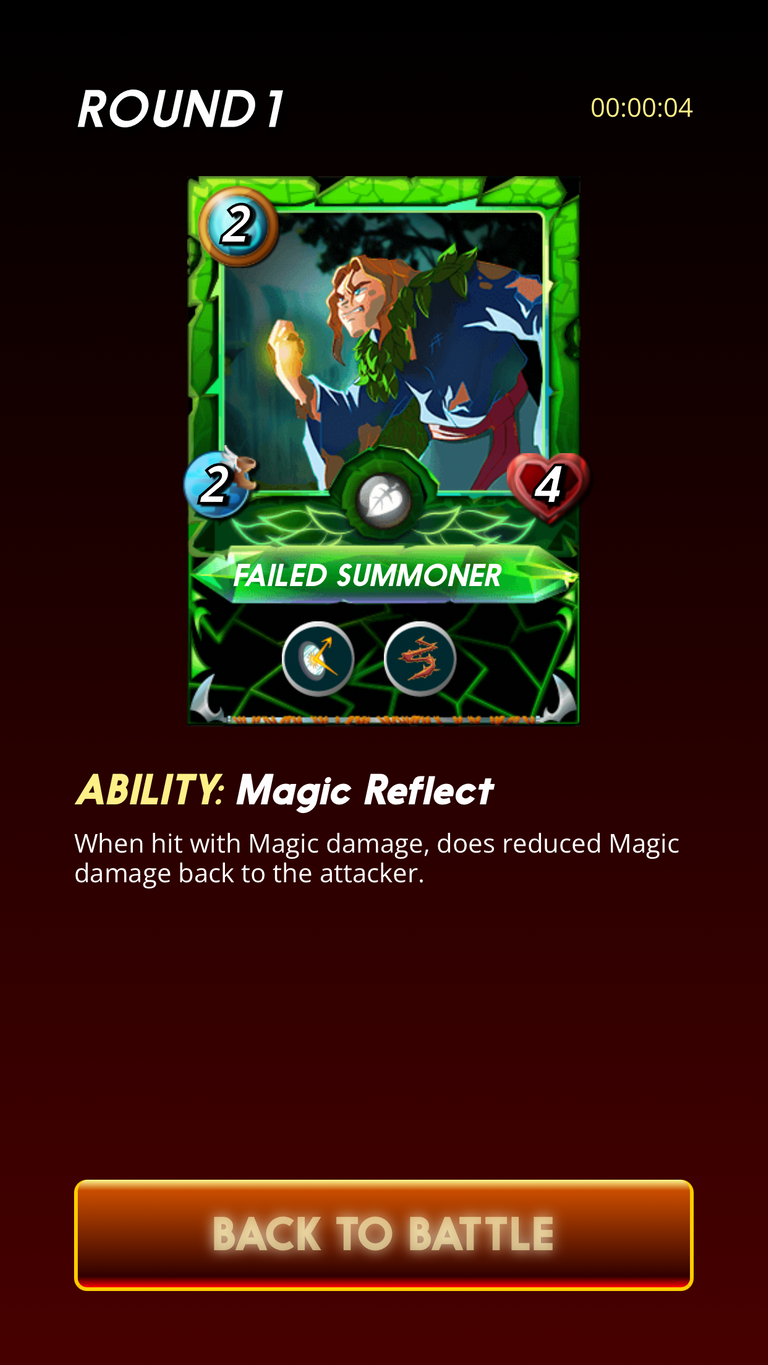 Failed Summoner has "reflect ability" and thorn added to it by Mylor.
It would surely deal some damage in frontline. I used it to hold the frontline before introducing the main monster.
It was quite useful.
---
UNICORN MUSTANG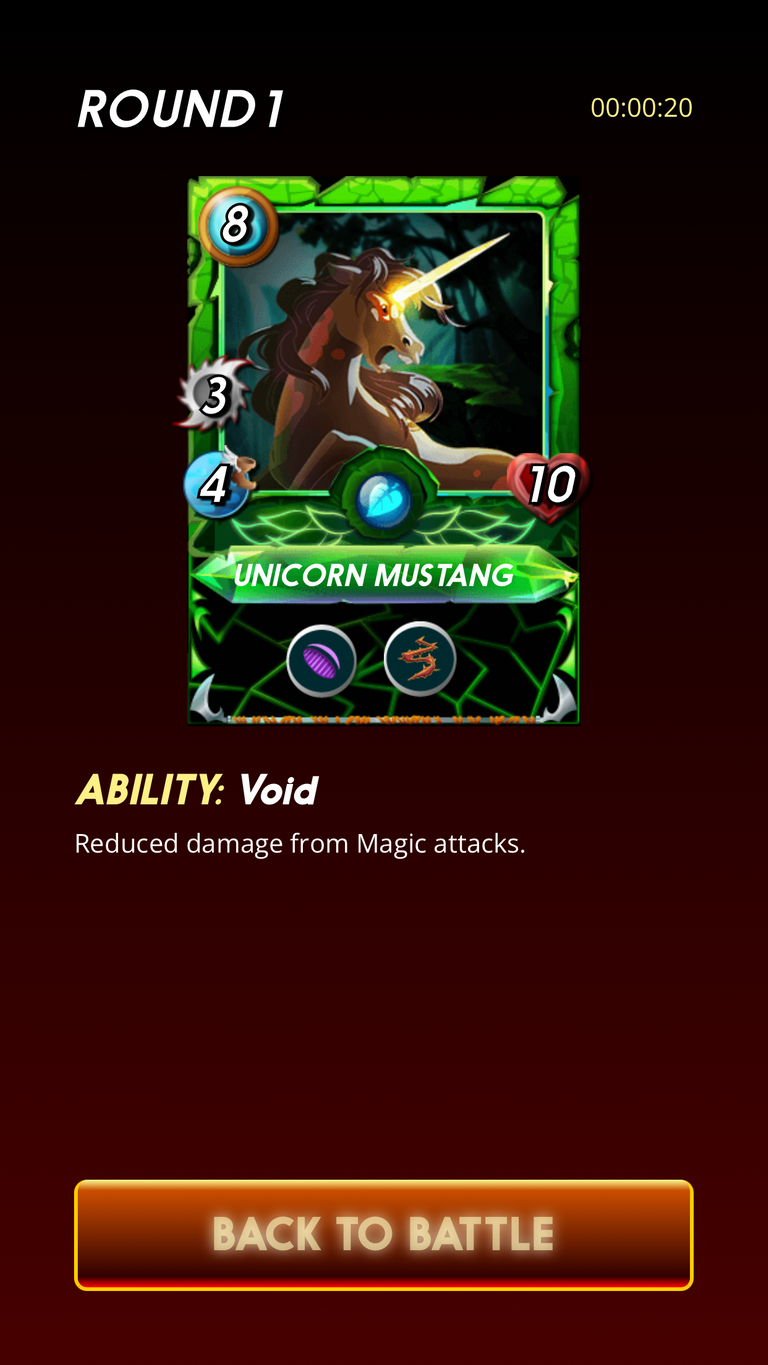 Unicorn Mustang with 3 melee attack, 10 health, 4 speed, void ability and thorns is what I call a perfect tank in a lower mana.
It deals damage and absorbs damage 🤣.
That was my main tank for the battle.
It won the game for me.
Other monsters were just sacrificial lambs to protect it.
---
WOOD NYMP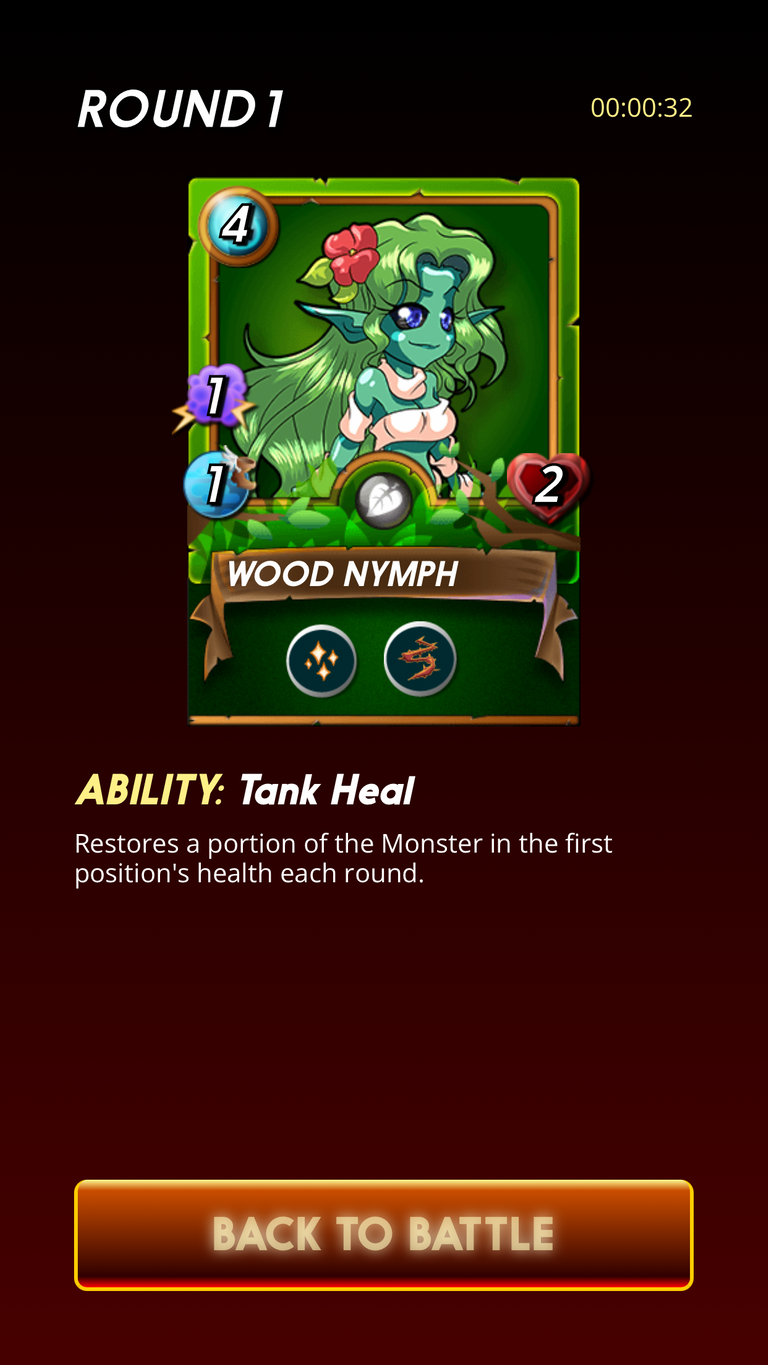 I introduced this monster to heal the tank.
Though it has low health and is always an easy target, it was useful in healing Unicorn Mustang and killed a melee attacker from my opponents lineup.
I always throw in a magic healer whenever I'm using Mylor Crowning.
---
MYCELIC MORPHOID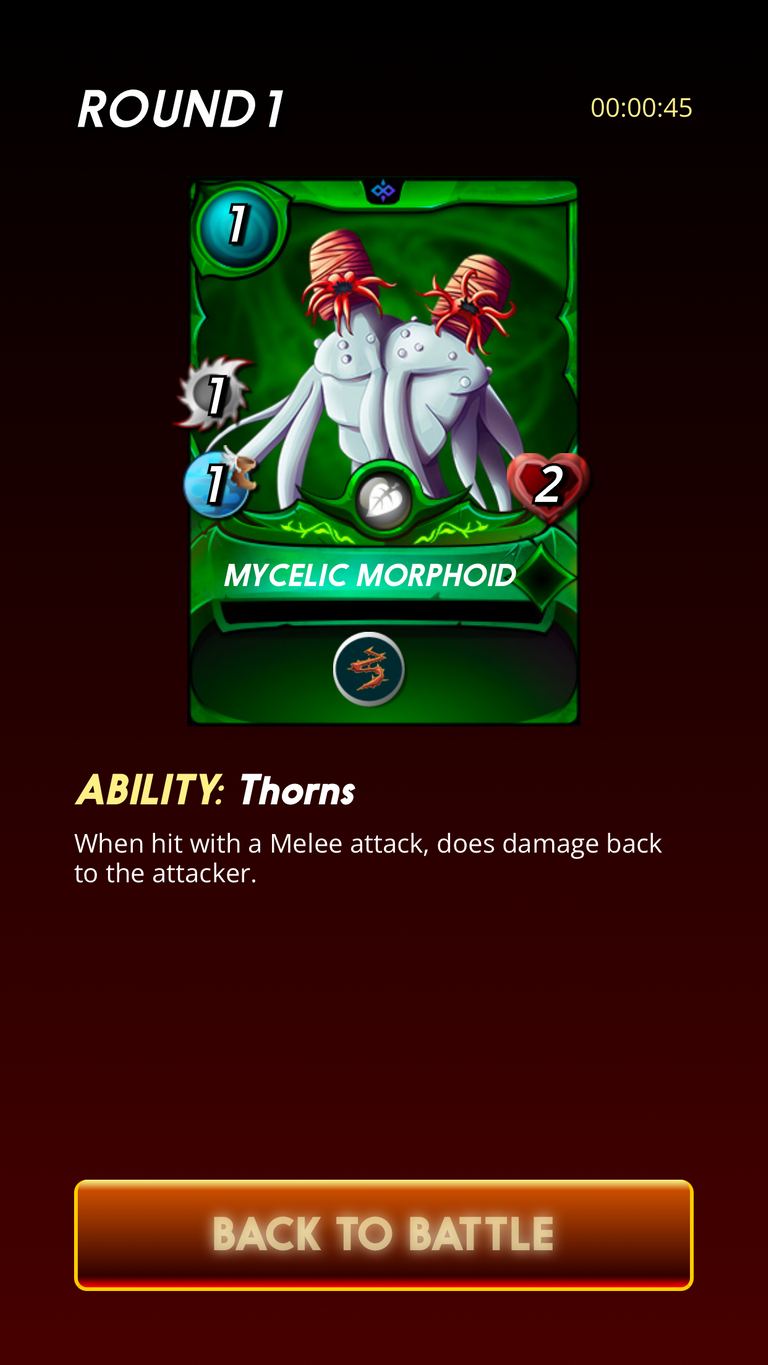 It comes handy when the ruleset is all melee monsters have sneak ability or can attack the front/back line. Aside from this instances, I only use it in backline to deal damage to sneak melee enemy monsters with its thorn ability.
2 health, just one attack kills the monster fast.
It took the 2nd backline to wage opponents sneak melee monsters
---
FURIOUS CHICKEN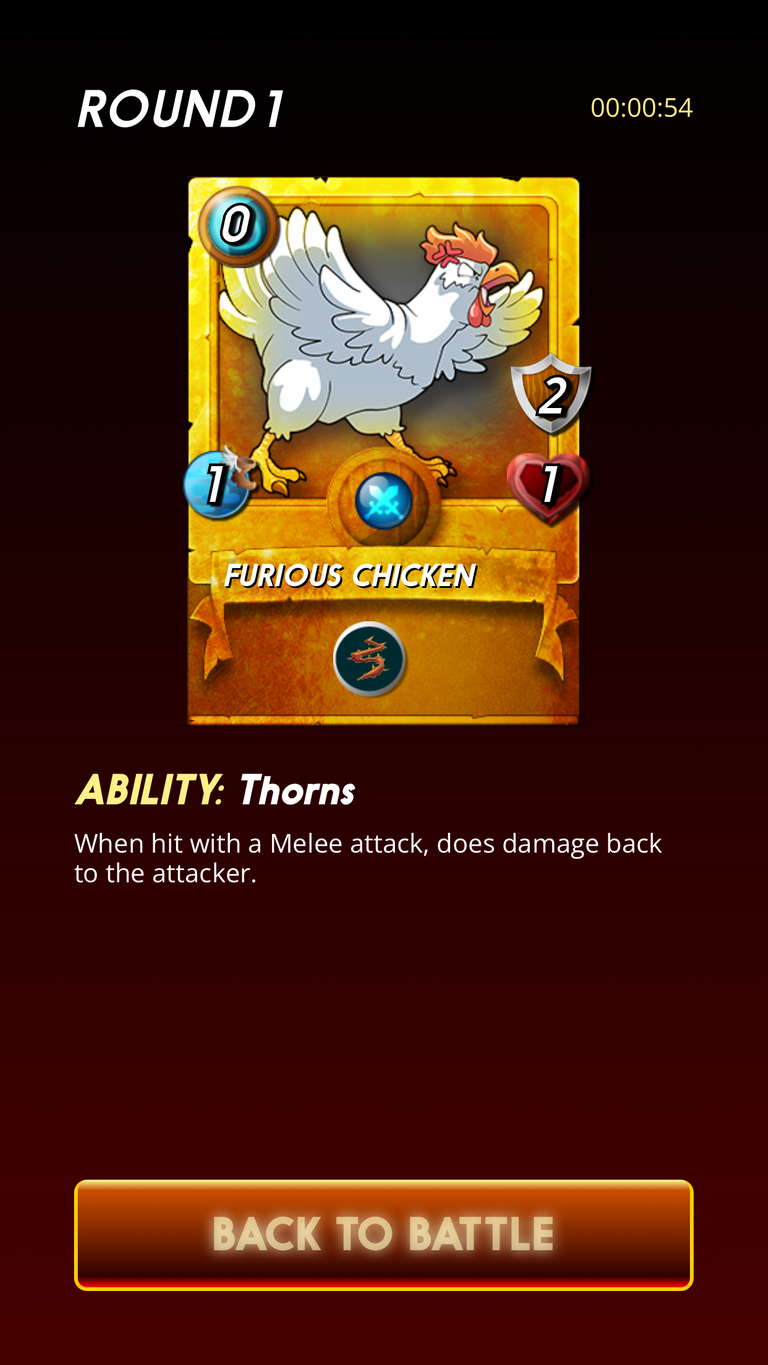 Zero mana monster with 1 health at lower level.
It has melee attack at level 3.
I used it at the back line to deal with my opponents sneak melee monsters.
It was useful to reduce their health's.
I love adding it to my lineup.
---
MY STRATEGY
My strategy did work, just as I anticipated that my opponent will play magic counter, I introduced Mylor Crowning to deal with their monster.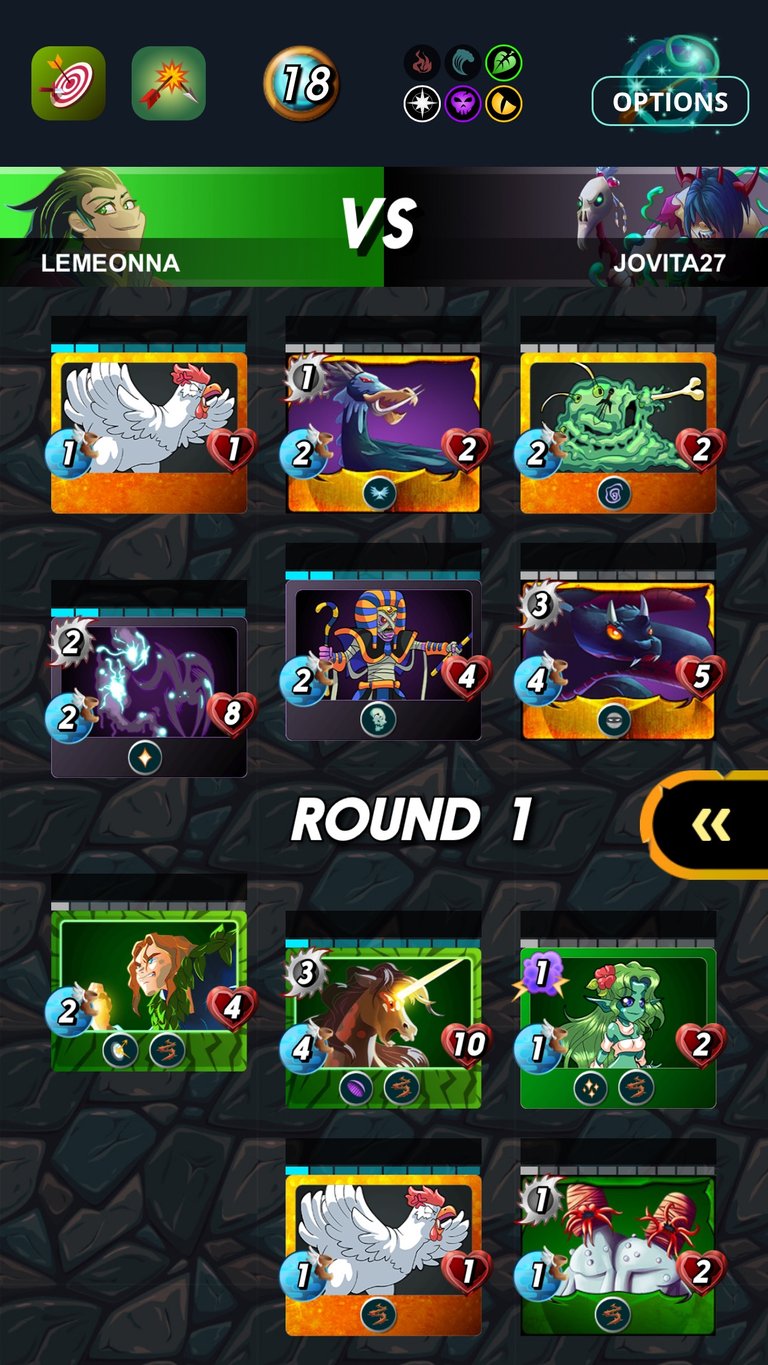 ---
THOUGHTS ON MYCELIC MORPHOID
A one mana monster with 2 health and 1 melee attack is useful in all melee monster attack ruleset. Or it could be used as a shield because of its thorns.
Outside from the odds of having 1 remaining, I wouldn't use it if I have 2 odds remaining.
I think is cool but could be better.
---
Thanks for stopping by
See you in my next blog
---
To join Splinterlands community use link: https://discord.gg/splinterlands
To register on Splinterlands use my referral link: https://splinterlands.com/?ref=lemeonna
---
PS: All images used are subject to copyright by Splinterlands.
Disclaimer: I do not own any of the images, only used them to explain my article.
---
---