Jelina's a winner!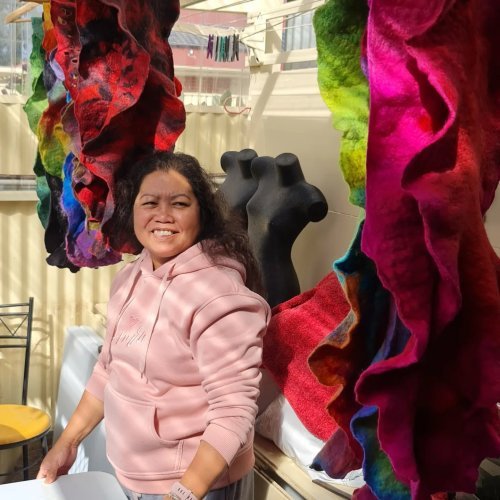 The amazing Jelina continues her roll of accolades and awards. She is the winner of the 2022 Association for Information Science and Technology(Asis&T) ProQuest Doctoral Dissertation Award, for her outstanding PhD thesis. She, literally has the best thesis in her field and won from an international selection of PhD theses in the field of information science and technology.
Her thesis titled 'Researching the knowledge journey practices of Indigenous Elders and the younger generation; A community-based participatory study'.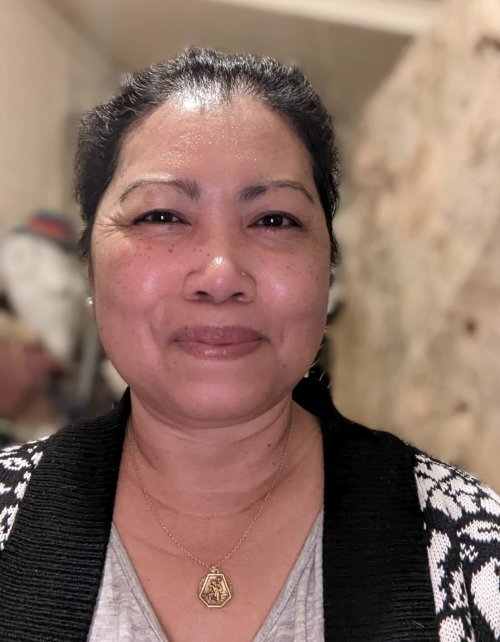 The purpose of the award is to recognise outstanding research that contributes significantly to an understanding of some aspect of information science. The judges base their decision on importance of the thesis topis to theory development; organisation and quality of the presentation and the quality of the data
As Jelina is such an innovator, the thesis was destined to be unique from the start. You can follow up with the official details and details about the thesis by clicking this link.
Jelina is best known as an award winning visual artist whose collaborative works have been commissioned by Le Havre Museum in France, the National Gallery of Australia, the South Australian Museum, The Migration Museum and The Maritime Museum in South Australia.
Her preferred work, in the field of wearable textile art, has resulted in a novel way of producing bright and light felt fashion pieces based on nature, especially coral and delicate, flowing, marine creatures such as the Nudibranch. Pieces of her work are in the hands of collectors worldwide and are sought after online.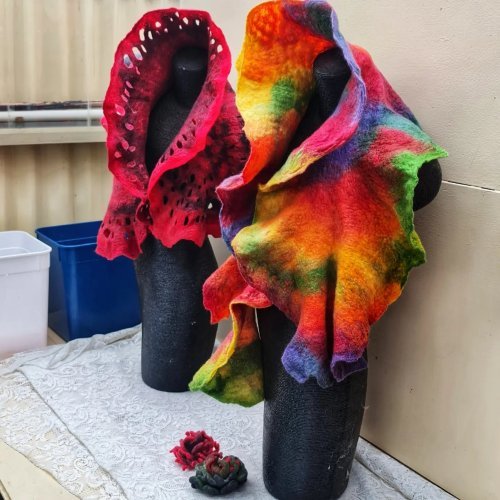 To raise money for Jelina to go to the 2022 meeting of the Association for Information Science & Technology (ASIS&T) in Pittsburgh, USA in October to receive her award and present at the conference, we are holding an auction of new wearable art pieces that Jelina has been working on for the last few months.
The auction is going to be held on Saturday September 17 at 6pm. The venue will be Cafe Nova in Gawler. We have booked a Matt Overd, the Modern Mystic to provide some half-time amazement and entertainment.
Bookings are not necessary, just roll up!
Finger food is provided and guests are encouraged to buy drinks at the Cafe Nova bar.
For further info, ring Malcolm on 0414661455 Jelina on 0419685557 or Gayle on 0413914840.

---

---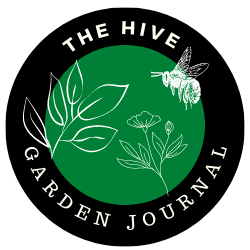 ---
---