Splinterlands Battle Share: Spineback Turtle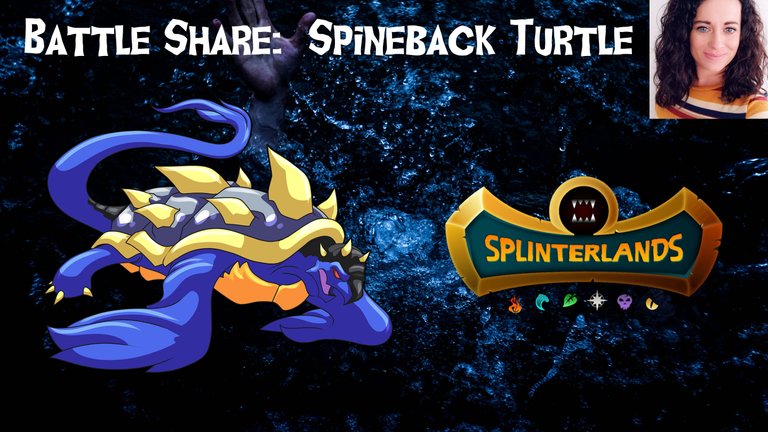 ➡️ Click here to watch the battle ⬅️
The @Splinterlands challenge of the week is to share a battle with Spineback Turtle.
Here are the stats for this card:
Edition: ALPHA/BETA
Rarity: COMMON
Element: WATER
Attack: MELEE
Abilities: Thorns at level 4
I rented a level 5 and started playing.
And I'll admit. It took me 7 or so battles before I was able to win with him. I love the thorns ability but with only 2 mana and 1 speed, he wasn't the most effective tank.
But I got the Little League ruleset which seemed like the perfect time to use Spineback Turtle as a tank and I finally won.
Here's my lineup: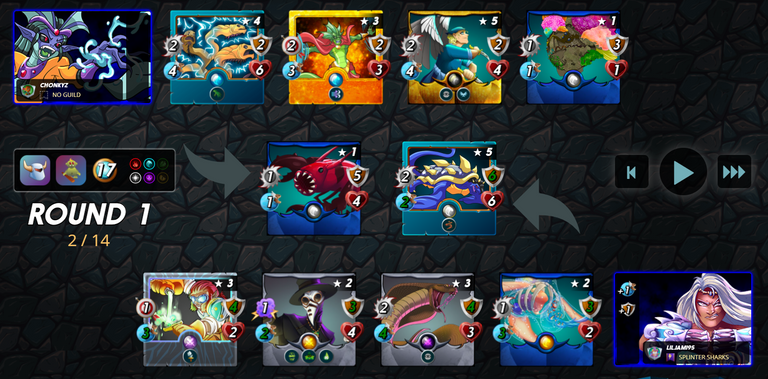 Kelya - I like this card a lot as a summoner. +1 armor is pretty much as good as +2. And speed is so crucial in this game so a speed buff is super helpful. I love that several Chaos summoners have two abilities. 🙌
Spineback Turtle - Because this is a melee card with no sneak, snipe, or opportunity I put him up front as the tank. Most players use a melee card as their tank so I thought this was a good spot for the thorns to do the most damage.
Torrent Fiend - I like to put zero mana cards in the second spot if I'm not using reach. They're usually just meat shields, protecting my backline after my tank goes down. But this card actually got in two attacks. He didn't take anybody out but he helped lower their health. I was definitely impressed.
Uraeus - I love the sneak ability and with 2 attack and 4 mana (thanks to the boost from the summoner) this is a really solid card for 3 mana. I use it a ton, especially in gold where it also gets the poison ability. It didn't do anything spectacular in this battle but it helped lower the health of a few of their monsters.
Dr. Blight - I'm insanely glad I got a Dr. Blight in the presale and then bought a few more in the phase 2 sale. I've used him in almost every single battle and he's always effective with the poison and affliction. I like him even better in gold though with the scavenge.
Halfling Alchemist - This is the only card with the halving ability and I absolutely love it. His ability didn't help in this battle and he died pretty early but for only 2 mana it was worth a shot.
Battle Recap:
This card is just ok for me. I would definitely use it in a Melee Mayhem battle where melee cards can attack from any position. Or Super Sneak or Equal Opportunity where the card could attack from any position.
But in a regular battle I just don't think it's strong enough to be a tank. And it can't attack from any other position.
It's a cheap card to rent though and could definitely come in handy in the rulesets mentioned above.
➡️ Click here to watch the battle ⬅️
New to Splinterlands? Click my referral link to give it a try: https://splinterlands.com?ref=liljami95
---
---