Get a card delegated if you took part in the last mission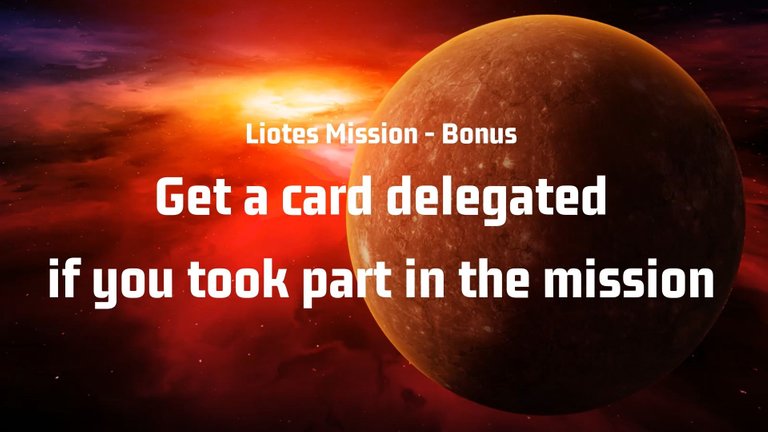 In our last Liotes mission you were telling us what were your favourite common Splinterlands cards. Thanks a lot for taking part.
I checked which of the mentioned cards are idle in my accounts and I found a couple of them.
Get one card delegated for a month for free
If you have taken part in the mission you can chose one of the following cards and I will delegate it for 1 month to you. Be aware that I have only one card for some of them. The first entry will be the lucky one :-)
The available cards that you can choose from
Silvershield Knight
The Sea Monster
Rexxie
Nectar Queen
Flame Monkey
Creeping Ooze
Flesh Golem
Herbalist
This choice is limited to the people who took part in the mission and who play the game.
The list of people who can take part
@darmst5339
@thegcc
@gadrian
@dagger212
@pixiepost
@nobutsd1974
@skylinebuds
@matheusggr
@chuckrick
@proto26
@maddogmike
@horstman5
@cursephantom
@notaboutme
How to get the delegation
Write a comment with your splinterlands account name (the one you are playing with) and tell me which card you would like. You can also put a second choice for a card in case the first choice is not available anymore.
Be aware that all the cards delegated will be of level 1. If the card doesn't help you, it would be nice if you leave it for the people who are playing in lower leagues ;-). The delegation will be ended on 7.12.2021.
---
Liotes
A project run by @ph1102 and @achim03
Resources
---
---