My Rewards From Reaching Bronze II

After not playing for a while, I realized there was a new power system. This would restrict me from getting to silver like I had two years ago.
I decided to still go for the highest rank that was available to me which was Bronze II.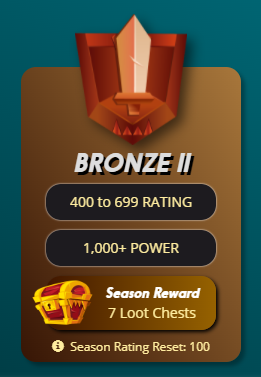 I was only going to get 7 loot chests, but that wasn't so bad.
Here are my rewards: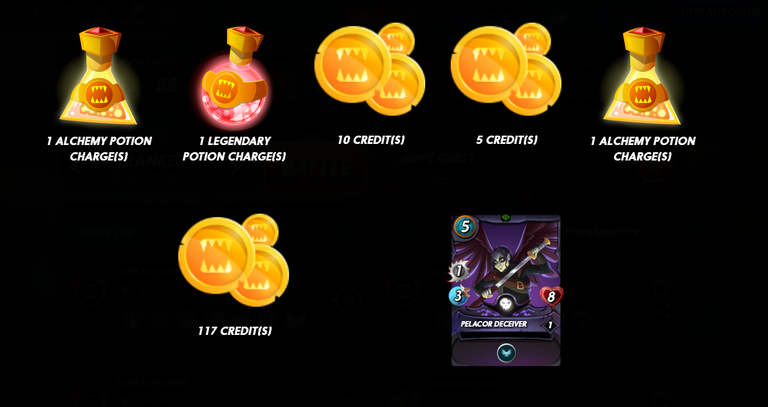 These rewards weren't the best. Only one card of low value, some credits, and potions.

This has partially inspired me to start playing splinterlands again. I may rent some cards to get the needed power to reach higher ranks. Opening the chests was still quite fun.

---
---