SHARE YOUR BATTLE - The mighty Goblin Wizard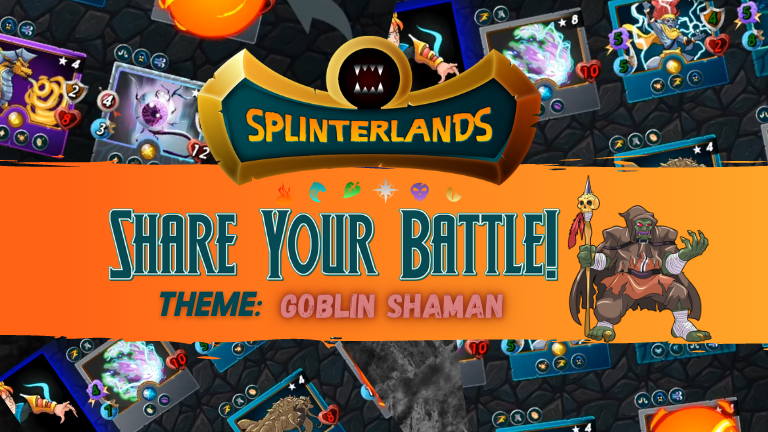 Hello friends, today the protagonist of our battle is the well-known magician GOBLIN SHAMAN, we would say here in Brazil a first class macumbeiro, haha!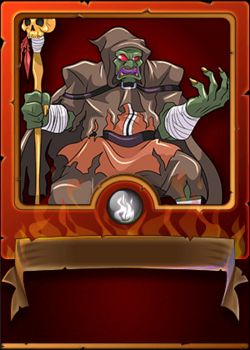 Lore
Goblins are everywhere in the Burning Lands, but they are all larger and stronger than the Goblins of Anumün. The Goblin Shaman of the Smoldering Forest are especially skilled in slowing and weakening their enemies with enchantments. Many of them can hypnotize with a simple gaze from their blood-red eyes.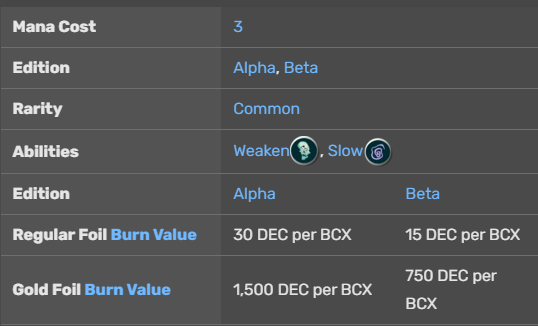 As a game lover and Dota player since Warcraft 3 you couldn't help but notice how it reminds one of the game's strongest supporters, Witch Doctor!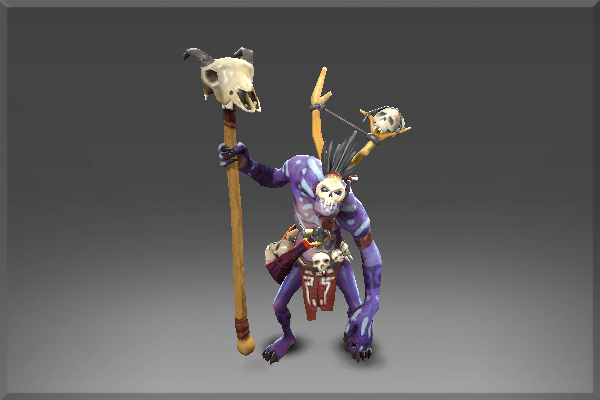 Zharvakko the Witch Doctor is a far-reaching Intelligence hero who can take on the role of support or ganker. A master of voodoo curses and healing arts, he possesses several crowd control/damage spells that depend on enemy placement, as well as a heal that evolves very well towards the end of the game. Cursing is one of the most powerful damage spells in the game, and at the same time difficult to get right, but when applied at the right time, this spell can doom someone to a slow, humiliating death as they run to safety.

Strategy
For the battle I chose Fire team with Pyre providing us precious speed to attack first and dodge possible attacks, Tank Cerberus always healing by surviving damage, Fire Elemental to wreak havoc with his Blast, Serpentine Spy a vulnerable hunter, Kobold Miner assisting in damage with skill Sneak and of course he Goblin Shaman reducing the life of enemies, my opponent used Dragon team with Death cards.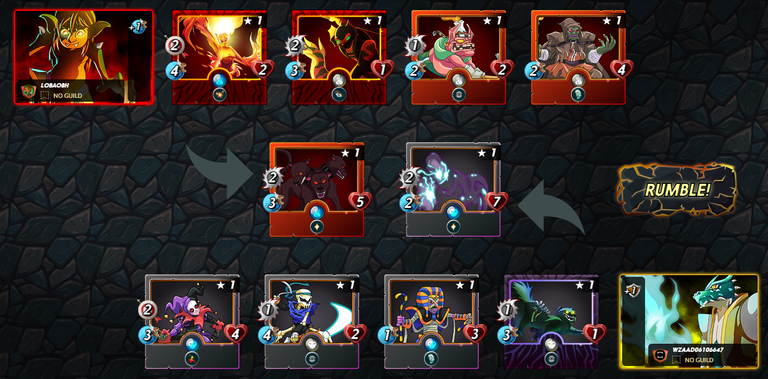 I had an initial scare when I quickly lost Fire Elemental and Globlin Shaman, but given the speed I managed to dodge some blows together with the cure of Cerberus and got a good victory that looked like an announced defeat.

About Goblin Shaman an extremely good card, due to its ability even though it doesn't cause damage attacking it weakens enemies helping a lot in the battle besides its low cost being accessible in any team, a card very used in Fire teams that has a fundamental role , I have always used it and will continue to use it in my battle compositions.

Come to the Splinterlands universe,

If you enter my link, leave a comment that I will help.😍
https://splinterlands.com?ref=lobaobh

Image source: Splinterlands.com, splinterlands.fandom.com
---
---