SHARE YOUR BATTLE Weekly Challenge! LAVA SPIDER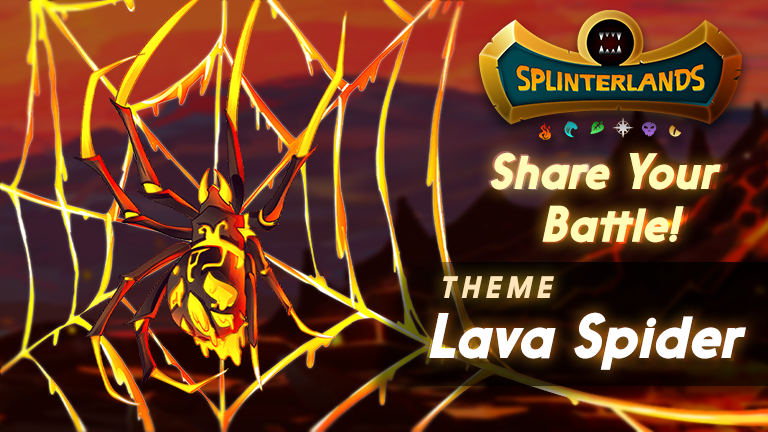 Lava Spider
Lore
Few explorers dare to go deep within the volcanoes of the world. Tales are told of great spiders that weave threads of fire and trap their enemies in webs of flame. An inescapable and painful death.
When the Chaos Legion entered the Splinterlands through the great volcano in the center of Praetoria, they saw the lava spiders and used them to their advantage. Transporting these spiders into areas that need defense is a win-win for both groups. For the Chaos Legion, it is an easy barrier to ward off unwanted visitors. And for the lava spiders, they get free meals from the curious, the foolish, and the unwary adventurers that seek to strike at the Chaos Legion.

Market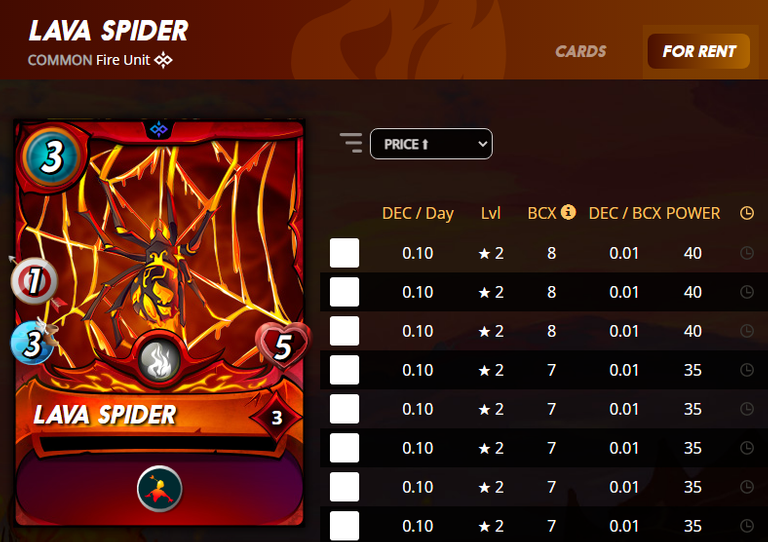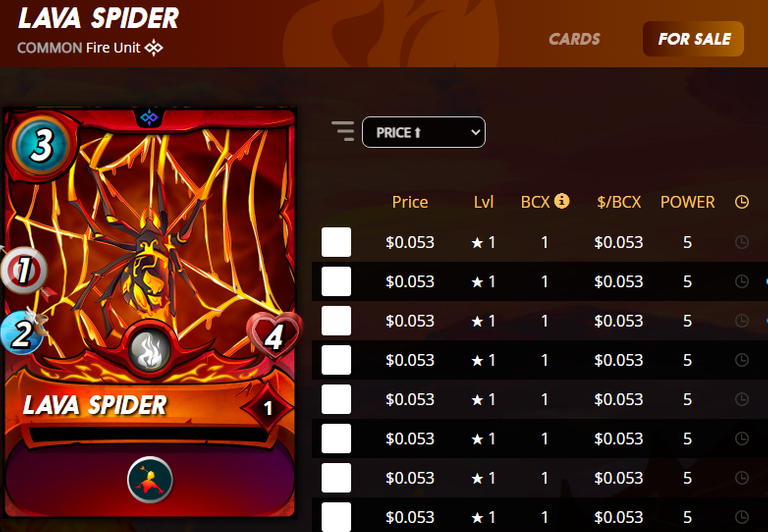 As you can see low values ​​if you want to buy and evolve the level or rent even though it is already available in the starting deck.

Strategy
A simple strategy with Summoner Tarsa providing Extra Health and Attack, the beautiful Living Lava tank with damage reduction and Lava Spider to aid in Sniper attack power.


Battle
A relatively simple battle against a Death team, with a powerful tank but that fell to the damage reduction power in line with Spider's combos!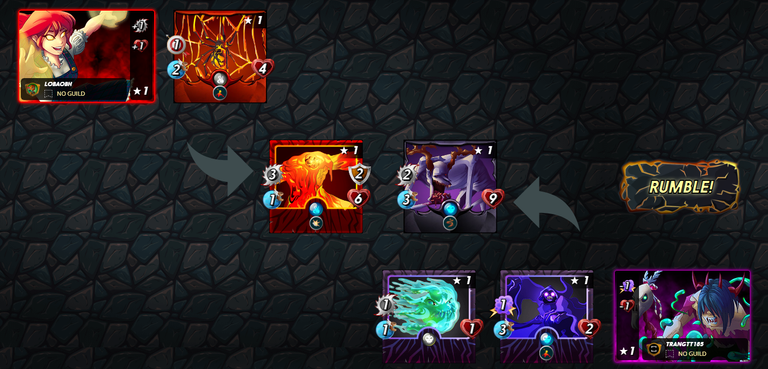 Conclusion
A nice card with low cost and present in the starting deck that helps a lot with its Spider power in addition to a good amount of health withstanding some attacks.

Come to the Splinterlands universe,

If you enter my link, leave a comment that I will help.😍
https://splinterlands.com?ref=lobaobh
@splinterlands @play2earn
Image source: Splinterlands.com, splinterlands.fandom.com
---
---