SHARE YOUR BATTLE Weekly Challenge! Portal Spinner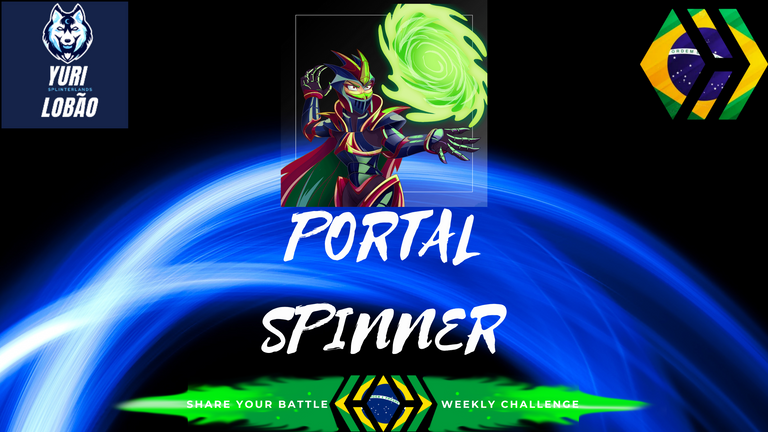 In this week's challenge, the terrible Portal Spinner, a LIFE element, 5 mana high cost card, with 2 Attack Range, 3 Health, 1 shield and 2 Speed, these attributes in the base Lv 1 card.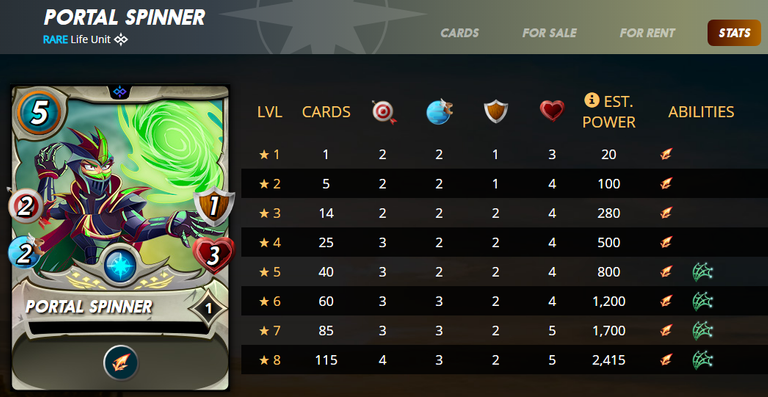 MARKET
It has low cost of both sale and rent, ranging today from the lowest values of 0.10 DEC/day for rent and $0.071 for purchase.
A good purchase for players who are keen on the LIFE element.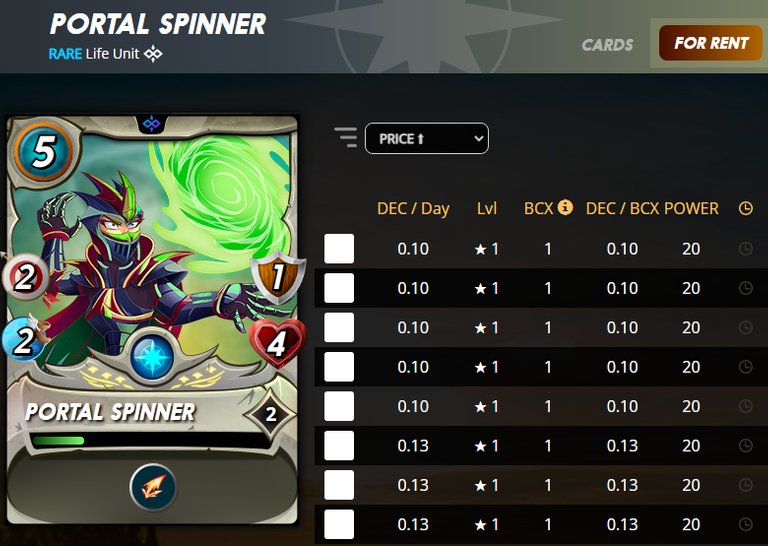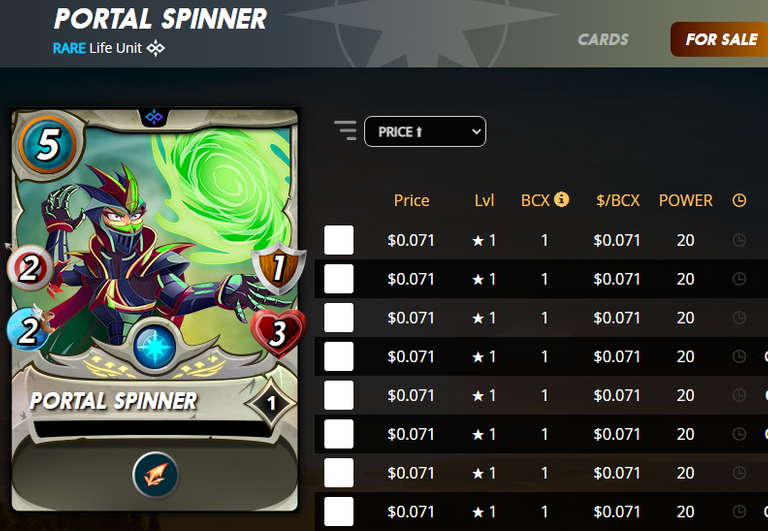 TEAM
I chose a team of the DRAGON element combined with the LIFE element bringing a team with powerful attacks and general regeneration.

| Byzantine Kitty | The powerful summoner of the DRAGON element with her healing, speed and aim |
| --- | --- |
| Desert Drabon | Powerful tank dragon with its ability that allows double attacks |
| Djinn Renova | Powerful attacks plus extra team life |
| Truthspeaker | Strategically providing armor to the team |
| Portal Spinner | Responsible for strong attacks mined the enemy |
| Adelane Brightwing | Strong magic attack, flying plus armor regeneration |

BATTLE
The Rules for Battle are:

| Rule | Description |
| --- | --- |
| Odd Ones Out | Only odd mana cards can be used. Your options to choose cards will be halved. You'll be forced to use cards that you really don't use much. Don't force a build just to win a daily quest. Dragons can be a gamechanger here |
| Mana | High mana cost can form a powerful team |
A battle against a strong EARTH team focused on magic damage and ranged, but the enemy didn't expect a strong formation like mine!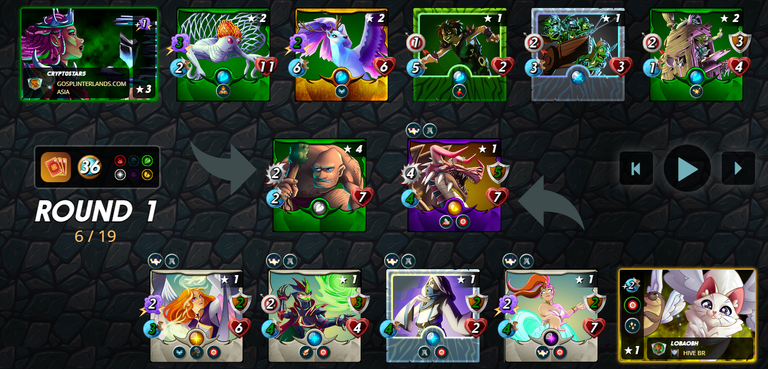 I created a very strong team in addition to the excellent summoner Kitty who helps a lot in battle, resulting in another good victory!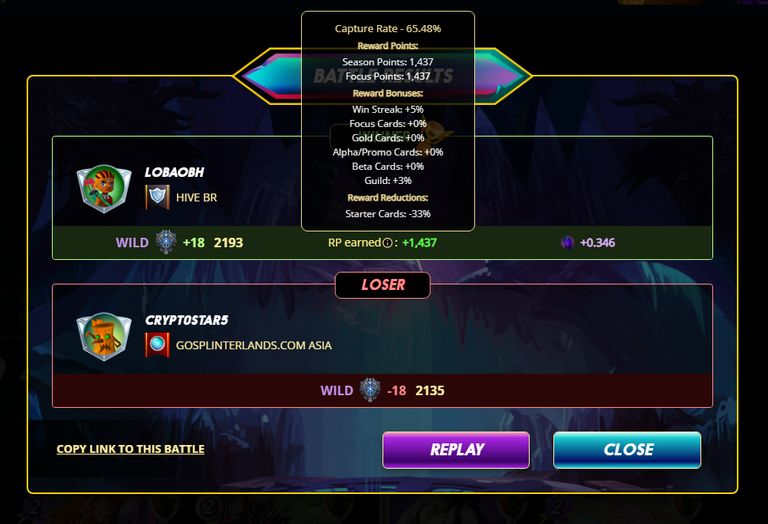 A low RP achieved considering that I'm in the Silver I league, but Capture Rate at 65% in addition to -33% because of the Starter Cards used in this formation. More 1437 RP to help with Focus.

CONCLUSION
Portal Spinner is an interesting card to be used with players who like the LIFE element (which is not my case) mainly with formations with the Sumoner General Sloan that gives him 1 more attack, I use it infrequently but it fits very well in formations long distance.

Come to the Splinterlands universe,
If you enter my link, leave a comment that I will help.
https://splinterlands.com?ref=lobaobh
@splinterlands @play2earn

Image source: Splinterlands.com, Canva, partition by @michupa

---
---