Stone, Thorns and Shield, a perfect wall - SHARE YOUR BATTLE Weekly Challenge!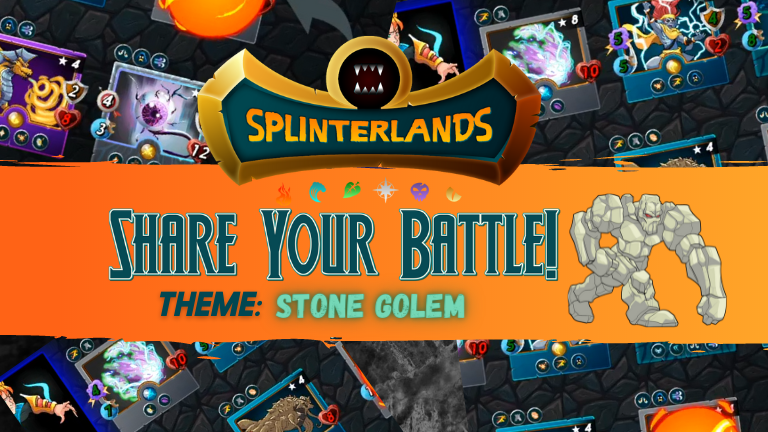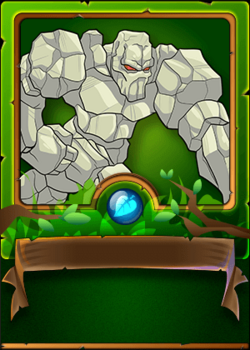 Lore
The Stone Golems that reside around the Crags of Maglar are quite terrifying to any stranger who wanders into their domain. In spite of the sheer power and weight of them, these Golems are surprisingly gentle and peaceful. A good day for a Stone Golem is one in which he did a lot of heavy lifting.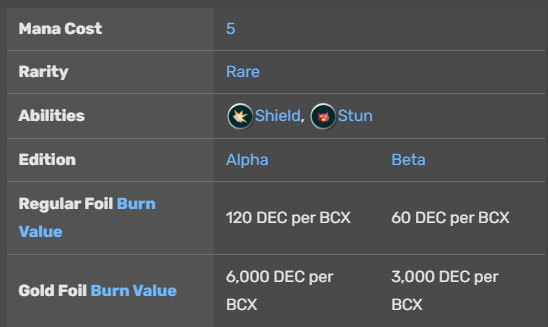 A great tank to use with Earth Splinter, low mana cost, lots of life and even the Shield skill (Reduced damage from Melee and Ranged attacks. Attack value gets halved (and rounded up) before damage is dealt.)

Allies for Combat
Despite a good tank, I rented 2 cards to help in your battle. Mylor Crowling for about 11 DEC/Day and Wood Nymph for 0.10 DEC/Day, excellent cards with affordable price even for Bronze Alloy, I advise you to use them if you like the Earth composition.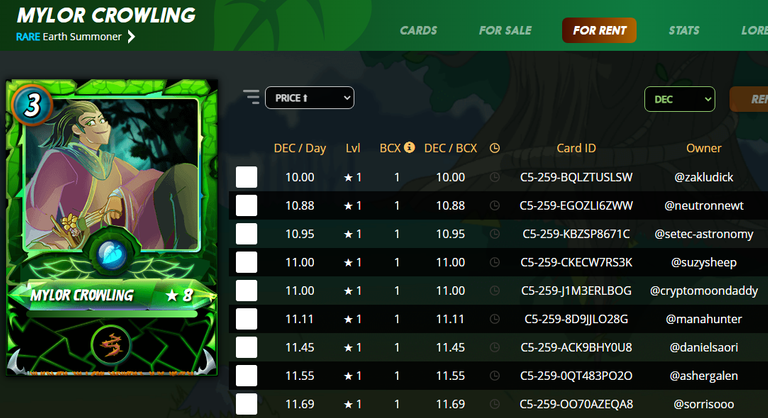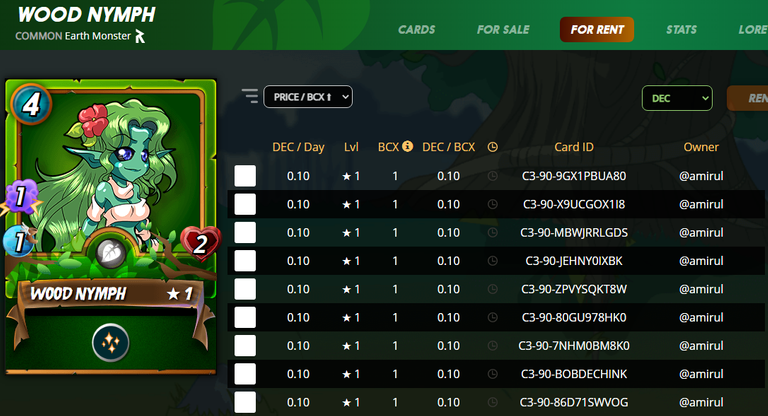 Strategy
The excellent Earth Splinter Mylor Crowling that has the ability Thorns(
When hit with a Melee attack, it does (2 melee) damage back to the attacker) for the whole team, Stone Golem our tank wall, Globlin Thief attacking the rear with Sneak, Wood Nymph dealing direct magic damage and even with his Tank skill Heal assisting the Stone Golem, Child of the Forest seeking precise attacks with Snipe, Goblin Sorcerer helping our other Goblin in the rear with magic attack and finishing with Earth Elemental holding the attacks well as last due to its high health.


Battle
First we must know that this team composition is not good against Water, due to magic damage directly on life without Thorns activation, against any other team there is a very good chance of victory. And so it was in our battle against Fire Splinter, although Wood Nymph was quickly taken down the rest of the team along with Thorns did all the work without much difficulty.

Conclusion
Stone Golem is a great alternative tank with low mana cost, in addition to its excellent skill Shield, I always use the hero as I mentioned before, it's just not advisable against Water.

Come to the Splinterlands universe If you enter my link, leave a comment that I will help.😍

Image source: Splinterlands.com, splinterlands.fandom.com
---
---