**MY JOURNEY TO RISING STAR & SPLINTERLANDS!**
Hello world and fellow cryptobuddies!
This post is about my ongoing progress to these games, I am relatively new to Splinterlands (I've been playing for 6 days) so don't be too harsh on me :) As opposed to Rising star that i've been playing for a month or maybe a little bit longer idk! So my main goal here is to give back to the community in every way possible. As a student i can't afford much at the time being but i want to start my own giveaways in the future. As for now i will try to promote the two games because i think they are worth the time and fun to play!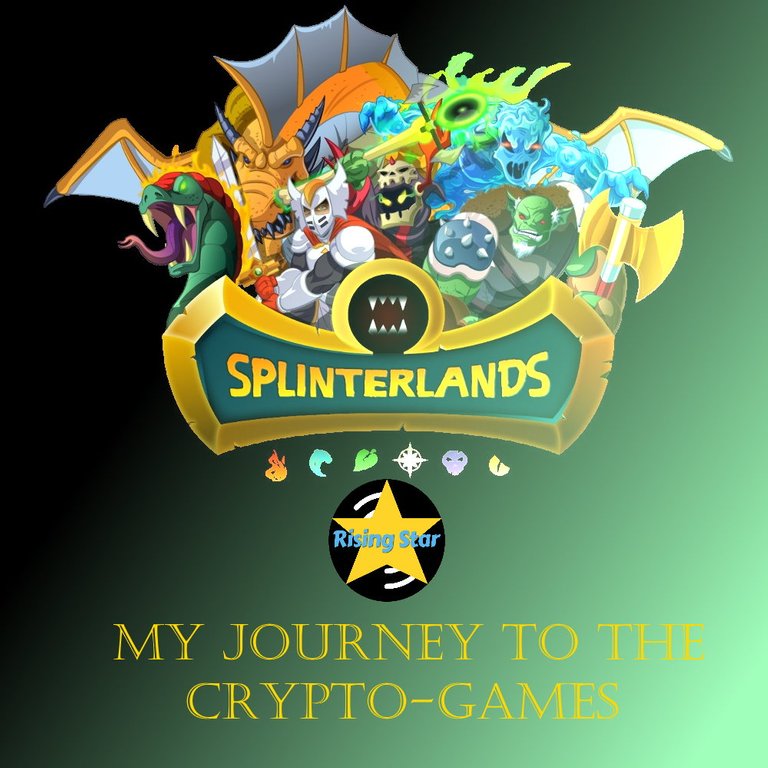 I want to give a special thanks to the amazing communities in both games, they helped me a lot during my early stages of the game and with their help i managed to scale very smoothly to both games!
Tips that boost me at the beginning:
Join as many giveaways you can. If you win at least one giveaway you will see a huge diffrence in your game! This helped me a lot in Rising star.
The key to adjust quickly to Splinterlands playstyle is to understand the system of the rules and learn the basic abilities. As a Hearthstone player for years i can say it took me a couple days to get used to this. In conclusion watch youtube videos, twich streams and talk with other players as much as possible.
The community in Splinterlands discord is amazing whenever i needed help they gave me more than enough! Go check them out!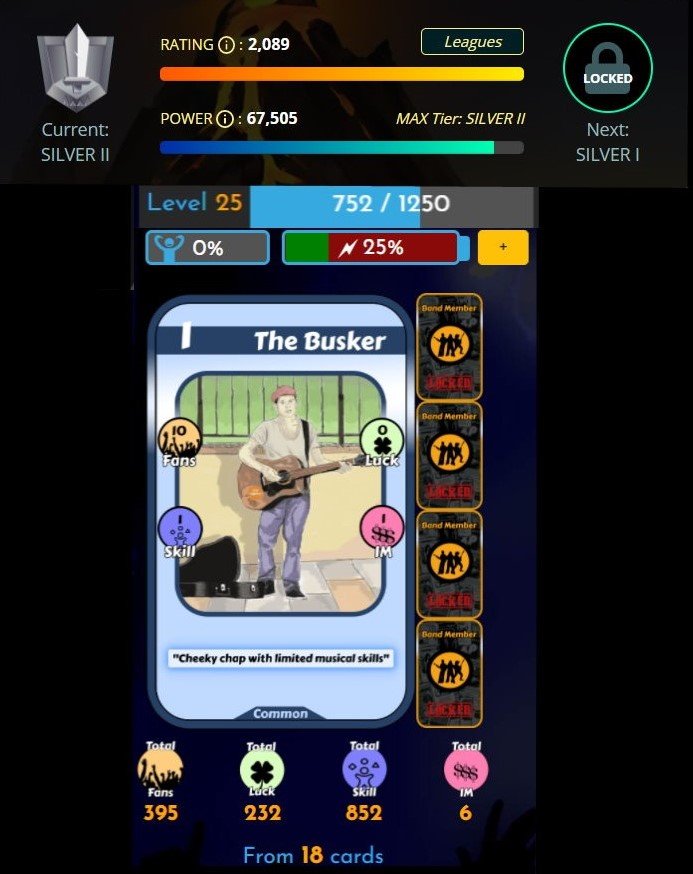 So my main goal to Rising star is to level up quickly, doing mostly the mission "Saturday Headline" at least one time per day and then i am repeating music lessons to keep my ego down. The reason i want to level up quickly is to do the millionaire quest but it seems like a long shot at least for now.
In splinterlands, i am currently trying to sustain SILVER 1, I've got power to promote to GOLD 3 but i don't think i could survive there yet! I have a long way ahead of me I'm still trying to understand all the mechanics of the game both financially and in battles!
If you didn't join RISING STAR & Splinterlands yet here is my referal link:
https://www.risingstargame.com?referrer=lofone
https://splinterlands.com?ref=lofone
I am looking forward to listening to your advice and your questions!
---
---