SPLINTERLANDS - HIGHLIGHTS FROM THE LADDER - FIRE EDITION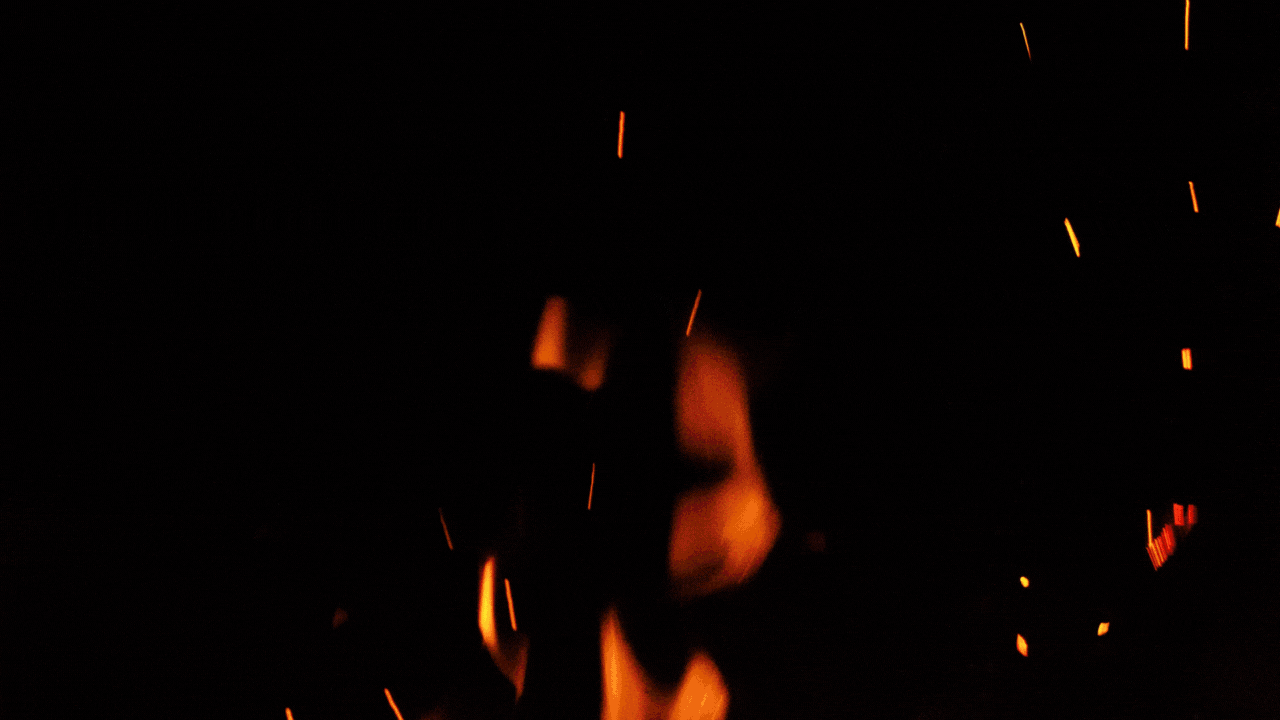 Hello world and fellow Hivers
Another Sunday has come and another challenge awaits us to complete and share another battle formation. The past week I was not as active as some of you might notice and the reason was that I am starting to have too many open projects and I can't keep up with uploading quality content at the same pace as before. I will try to sustain the series that have much publicity and of course, I will let you know about possible new games that I am trying from time to time. Anyway, we will see what the future holds in time but for now, let's focus on today's quest to share one of my battle in an instructive way. The initiative for this post is the Share your Battle Challenge from @splinterlands.
If you are familiar with the game please skip the next part, if you are new to Splinterlands, I will make a summary for you! I will try to explain what is this crypto game with a few words!
So if anyone is new here and doesn't know what the game is about let me explain it to you. Splinterlands is a play to earn a game in the NFT world. The game operates in the Hive blockchain and it is a trading game genre! To put it simply it's a card game that whenever you win you earn SPS and RP, the more you play and you are going up the ladder, the more rewards you get in quantity both for SPS & RP but you even get better rewards from the chests you are going to open. If you want to join and take a taste of the game, you can do that for free but if you want to start earning SPS and grind for NFT cards and earn more rewards you must buy the Summoner's Spellbook. I totally recommend starting your journey today and to help you with that we are going to review today one battle for my daily ranked games!

The Battle
Ruleset

Weak Magic: Magic attacks hit armor before reducing Health

The total mana cap for the battle is 44 and the only class I can't play is Life.

Summoner Selection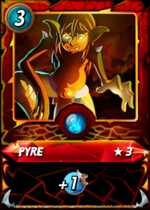 Once again the summoner that I chose for my fire lineup was Pyre, the main reasons were the value for money that this card offers and by that, I mean that it's pretty cheap to rent it through the market. The ability to grant +1 Speed to our formation is pretty important in this matchup and lineup because our win depends on how fast our monsters would attack. Also, it costs only 3 mana and that makes it even better in both low or high mana situations.

Teams' Formation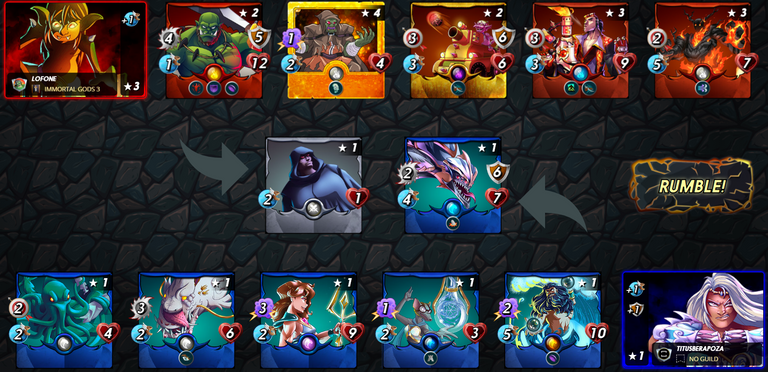 Team presentation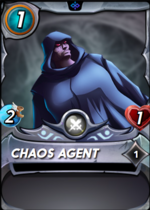 The first card that I placed on the battlefield was the Chaos Agent and it is pretty obvious that the only purpose of this card is to stall my opponent's offense by absorbing the first hit of the battle and relieve some of the damage that my main tank would take. I chose this card because after I chose my key cards for this battle I had 1 mana available and I decided that Chaos Agent would do the work.

The second card that I used was the Grum Flameblade and most of you already know that I really love playing this card because of his abilities. I have said in the past that I really don't like Magic Lineups and I believe that both the water & Earth magic lineups are kinda overrated, so whenever I had the chance to play this beast and destroy them I don't miss it. This is the perfect counter tank for Magic formations and if you manage to boost his speed a little bit it becomes ideal. I highly recommend playing it at level 2 because it gets the Void ability!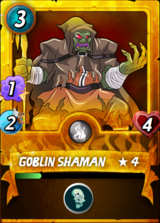 In the third place, I chose to place the card Goblin Shaman because I believed that the ability Weaken has would probably going to play some significant role in the outcome of the battle. I thought that would probably be going to be pretty safe in this position and would probably contribute also to the offense a little bit. I recommend using it in both low-mana & high-mana situations.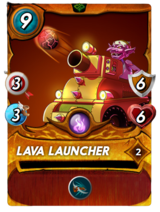 The fourth monster that I chose to enter my formation was the Lava Launcher. This card is an incredible damage dealer and one of my main sources of damage in this battle. I really like the stats it has at level 2 with 3 Attack & Speed and also I really like the ability it has "Close Range". I highly recommend using this card when you have a high mana battle.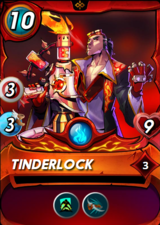 The fifth place was occupied by a card of the new set of Riftwatchers, the monster Tiderlock. This card is an extremely good addition to this formation because it's an incredible damage dealer that can strike both from distance and from a melee position. Also, it has two incredible abilities "Close Range" and "Last Stand", especially the second one is making this card incredibly valuable because of the fact that it could easily be a game changer in a battle.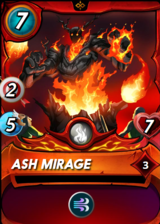 The last card of my formation was the Ash Mirage and the previous one is part of the Riftwatchers set. The reason I played this card was the ability it has "Headwinds", which means that reduces the range attack of all of my opponent's monsters. Also, the stats of this card is pretty good because for 7 Mana you get decent attack damage and a pretty high speed & Health. I highly recommend this card in situations like this or especially if your opponent plays a lot of Range attack cards.

Watch the Action!
Here is also a link for the battle on the Splinterlands platform: LINK

Thank you for reading
Don't forget to leave your thoughts and questions in the comment section!

If you want to see more of my posts and take participate in future giveaways I am planning, you should follow me.

I will distribute some @lolztoken in the comments!

Also, you can check out the @thgaming community for more amazing content and rewards!

Make sure to stop by the @thealliance and their discord server, you will find plenty of help and many rewards waiting for you!

Images used in this post are owned and open-sourced by splinterlands.com

Thumbnail was made on canva.com

If you didn't join SPLINTERLANDS yet here is my referral link:
https://splinterlands.com?ref=lofone


---
---