SPLINTERLANDS- HIGHLIGHTS FROM THE LADDER - EARTH EDITION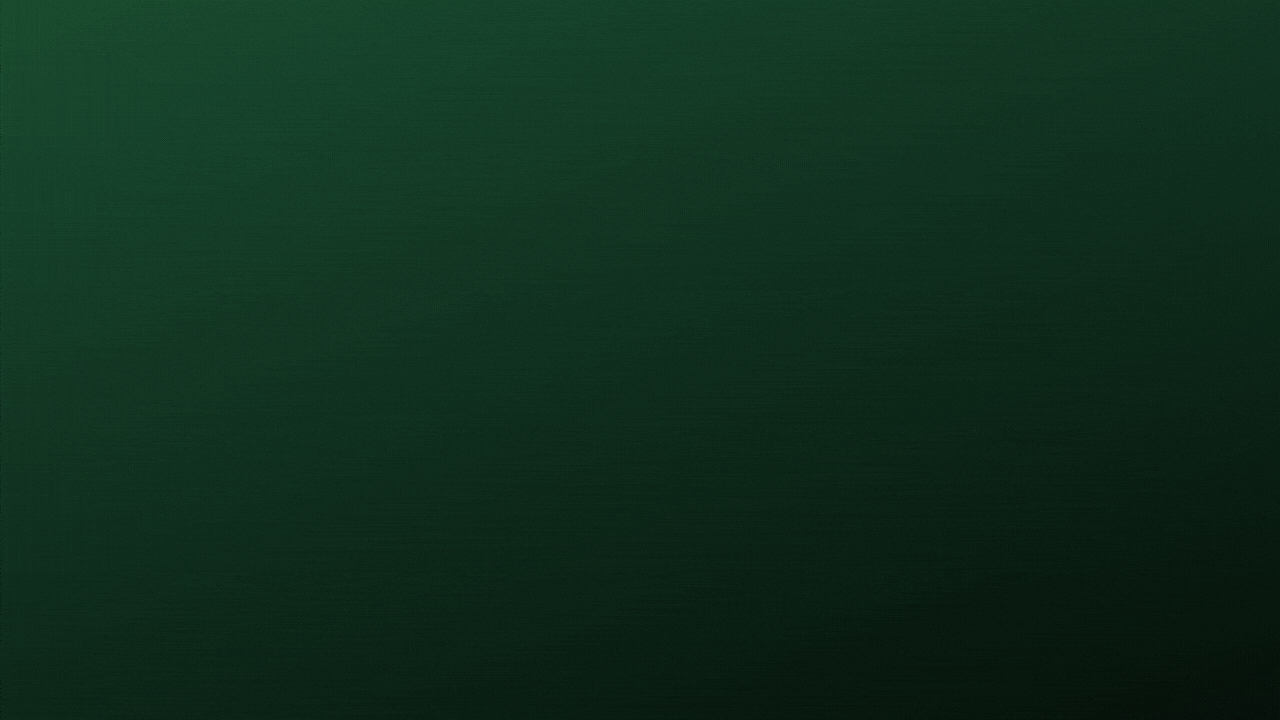 Hello world and fellow Hivers
A week has passed since the last post I made and I believe this would be the timeline for uploading my new articles. My main goal is to upload at least 2 posts per week in order to keep up with everything and of course to increase my influence on the platform. Unfortunately, I don't know if I would continue the series for GU because I don't have much free time during the week but I will make an attempt to do it. That's all the plans that I have for the future and I will let you know if anything changes. So today we are going to review a battle from my daily grind and discuss interesting formations that you can use in your games. So as always, the initiative for this post is the Social Media Challenge from Splinterlands.

The Battle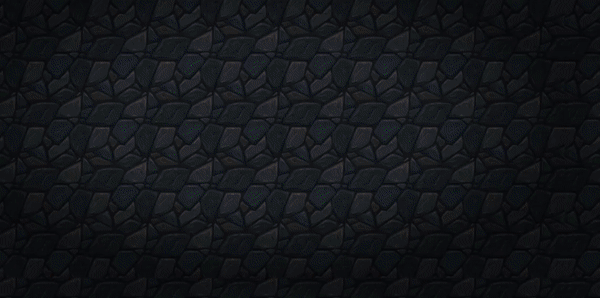 Ruleset

Melee Mayhem: Melee attack monsters can attack from any position
What doesn't kill you: All monsters have the Enrage ability

Summoner Selection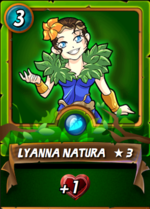 The summoner that I chose for this battle was Lyanna Natura. Nothing fancy here I just wanted one value-for-money summoner to rent in order to fulfill my today's quest and focus on Earth formations. It's a really solid option that as many of you understand doesn't make any significant difference but that doesn't mean that it's a bad choice. In this situation was pretty useful because it costs only 3 mana and the Health buff worked well with the Enraged ability.

Teams' Formation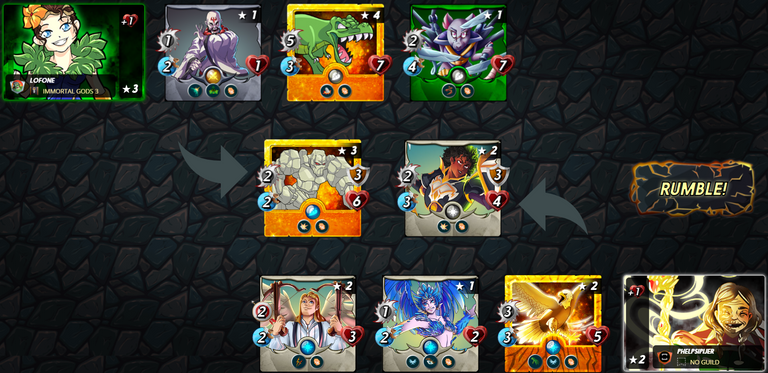 Team presentation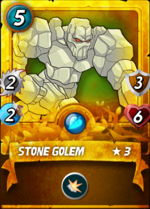 The first card I chose for this formation was one of the toughest tank cards of Earth class, Stone Golem. I decided to use this card at level 3 because it gains a huge upgrade on its base stats. I don't recommend using it at a lower level in Silver rank because 1 attack damage is pretty low. Also at level 5, it gains the ability Stun so you could consider leveling it up there or just renting it through the market. The main reason that I chose it was the ability "Shield" because I was pretty sure that my opponent would choose Melee/Range type cards.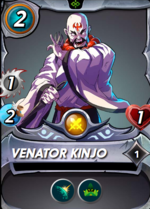 My second pick for this battle was the legendary card Venator Kinjo. I really like this card because it brings so much value at a pretty impressive low cost. In this specific situation, we just needed a melee attack card to put some extra pressure on our opponent's backline. Also, the ability that has Camouflage makes it a really great stealthy damage dealer.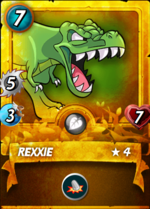 Well, this card is my hidden weapon and I believed that would be the main reason that I would win this battle. So I highly recommend using "Rexxie" in similar situations because it brings tremendous value and it's a really game-changer asset. Well, most of you already see that the combo between the ruleset Melee Mayhem and the Trample ability of this card is too good to be true. So if you add up those incredible stats that this card has at level 4 with the existing combo you have a really great damage dealer.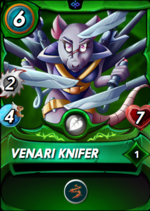 So the last card that I chose to place on the battlefield was the Venari Knifer and the main reason that I did it was the ability it has Thorns. I wanted to secure my formation from the backline and this card fulfilled this purpose really well. The stats of this card is pretty good even from level 1 and I recommend you to play it whenever you want to add a little bit more strength to your formation.

Watch the Action!
Now you can see the battle below without having an account at Splinterlands! If you want to see the battle at the game, I will leave a link below! I hope you will enjoy the battle and if you have any questions or suggestions please leave a comment!
Here is also a link for the battle on the Splinterlands platform: LINK

Thank you for reading
Don't forget to leave your thoughts and questions in the comment section!

If you want to see more of my posts and take participate in future giveaways I am planning, you should follow me.

I will distribute some @lolztoken in the comments!

Also, you can check out the @thgaming community for more amazing content and rewards!

Make sure to stop by the @thealliance and their discord server, you will find plenty of help and many rewards waiting for you!

Images used in this post are owned and open-sourced by splinterlands.com

Thumbnail was made on canva.com

If you didn't join SPLINTERLANDS yet here is my referral link:
https://splinterlands.com?ref=lofone


---
---