SPLINTERLANDS- HIGHLIGHTS FROM THE LADDER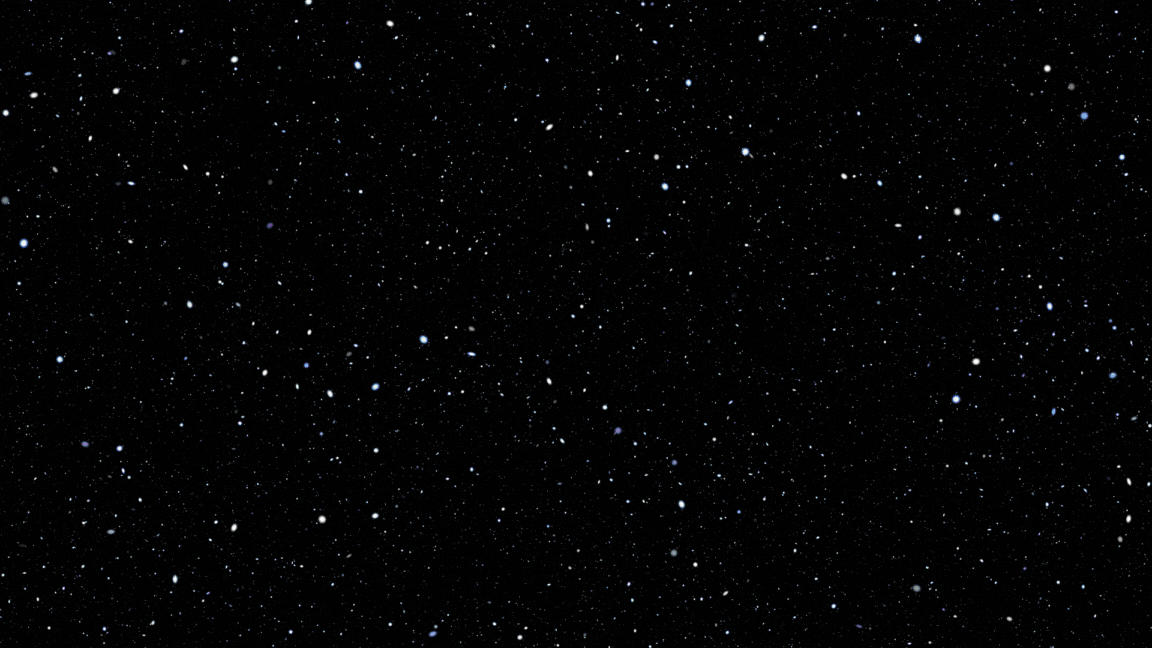 Hello world and fellow Hivers
It's been a while since my last post, especially one about Splinterlands. I've missed the whole process of playing the game, recording gameplay, and writing articles. Unfortunately, work has kept me busy, leaving me with limited time for Hive and Splinterlands. Even weekends haven't been enough, as I opted for trips instead. But fear not, I'm not planning to leave the platform anytime soon.
Now, let's dive into today's topic. Once again, I'm taking part in @splinterlands' social media challenge, sharing one of my ranked battles. So, get ready for an exciting encounter that left me craving for more.
Join me as we step back into the world of Splinterlands, ready to embrace the thrill of competition, the highs of victory, and the lessons learned from defeat. Together, let's reignite our passion for this captivating game and embark on a new adventure.

The Battle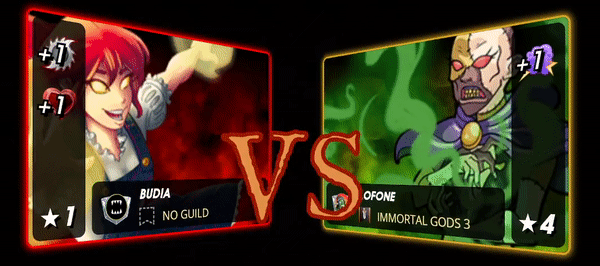 Ruleset

Born Again: All monsters have the rebirth ability
Briar Patch: All monsters have the Thorns' ability

Teams' Formation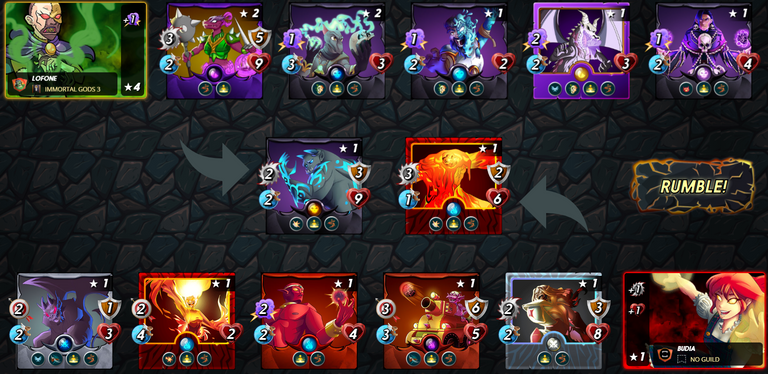 Team presentation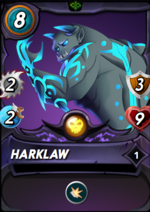 The first card that I placed on this battlefield was Harklaw and this card is going to be my main tank for this battle. The truth is that I thought my opponent would choose a melee and ranged attack type formation but even against a magic attack formation the high amount of health points of this card did the job. This card has pretty buffed stats even at level 1 and I recommend using it even at this state.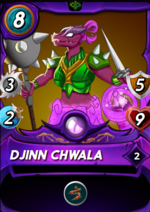 I selected Djinn Chwala as my primary tank to bring into the battlefield. One of the main factors influencing my decision was the ruleset, particularly the powerful Thorns ability. Even at level 1, this card possesses impressive stats. However, it becomes even more formidable as it gains additional abilities such as Enrage at level 4 and True Strike at level 6. Considering my recent journey from bronze, I find it beneficial to deploy Djinn Chwala at this level.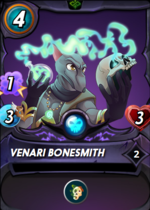 Venari Bonesmith is the next card that I placed to enter the battlefield and I wanted to construct my main line of damage dealers from entirely Magic damage cards. This card does the job just fine at any of level but I have it at level 2.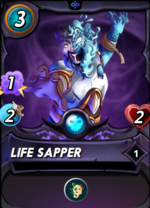 The fourth card that I placed in my formation was the Life Sapper. The main reason that I wanted to use this specific card was the ability of Life Leech and because this card deals magic damage. As you can see I tried to focus as much more as I could at magic damage cards.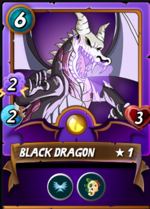 The fifth card that I chose for this battle was the Black Dragon. One of my favorite magic damage dealers in the game. As you can clearly understand this is our main damage dealer of this game and this is going to be a game-changer for us. The damage output in combination with his ability to Leech the damage that it deals it makes it perfectly of this endurance match.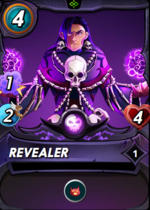 )
Well, this is the last card that we are going to use in order to win this matchup and as the previous one did the reason that I chose it was the fact that it deals magic damage. This card is pretty good for this purpose and helped me a lot achieve the win.

Watch the Action!
Now you can see the battle below without having an account at Splinterlands! If you want to see the battle at the game, I will leave a link below! I hope you will enjoy the battle and if you have any questions or suggestions please leave a comment!
Here is also a link for the battle on the Splinterlands platform: LINK

Thank you for reading
Don't forget to leave your thoughts and questions in the comment section!

If you want to see more of my posts and take participate in future giveaways I am planning, you should follow me.

I will distribute some @lolztoken in the comments!

Also, you can check out the @thgaming community for more amazing content and rewards!

Make sure to stop by the @thealliance and their discord server, you will find plenty of help and many rewards waiting for you!

Images used in this post are owned and open-sourced by splinterlands.com

Thumbnail was made on canva.com

If you didn't join SPLINTERLANDS yet here is my referral link:
https://splinterlands.com?ref=lofone


---
---