SPLINTERLANDS SHARE YOUR BATTLE @DRAGONS
Hello world and fellow cryptobuddies,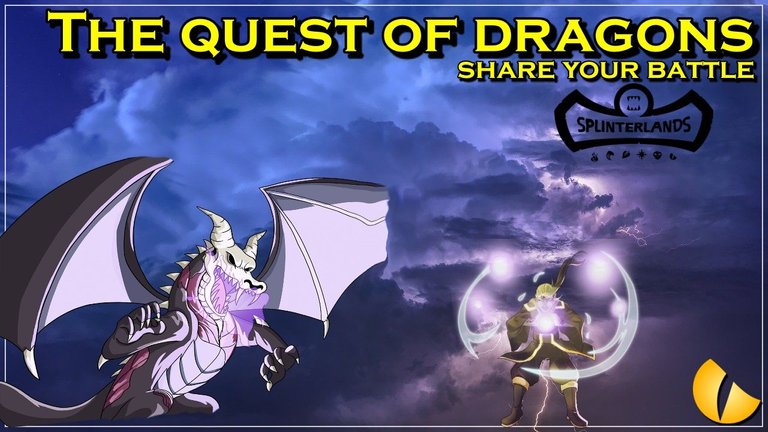 Today we are going to review a battle step by step again for our favourite challenge! We are going to participate for the second time in the Weekly Challenge from Splinterlands! You've gotten a clue for our weekly theme by now and it is our beloved DRAGONS. If you are playing the game you already know that dragon class provides plenty options to form a deck! I choose for this spesific battle to go along with the Magic Damage approach as you would see further in the post! So kick back and enjoy the battle!

THE BATTLE

At this time the Rules are Stampede meaning that if you have monsters with the Tramble ability they can cast it multiple times per attack if the trampled monster is killed and Close range meaning that minions with range attack can now attack from the first position! Also we have plenty of mana 36! All the elements are active except from Life.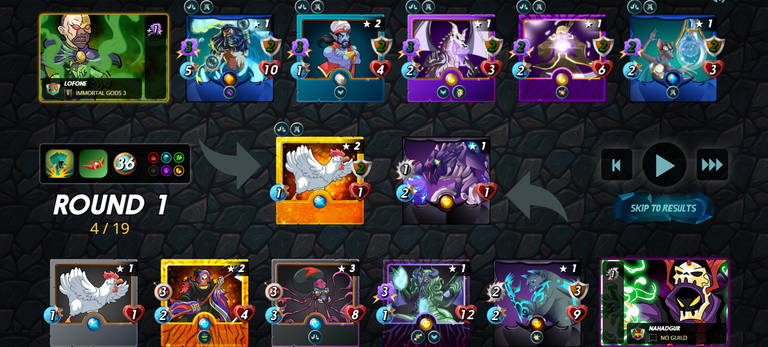 First let me present you my team in first position we got our golden Furious Chicken obiously to tank some damage and together with our Venari Wavesmith now it can tank 2 hits and that give me plenty of time to demolish his first creature and do plenty of damage in his main tank Harklaw. In the second position I chose to place my Djinn Oshannus in case he had some magic damage monsters and because he has high health and of course for his magic damage. In third position I placed my Sea Genie obviously for magic damage and if things gone wrong he could tank some damage and protect my fourth minion and most important Black Dragon, this minion is so important because of his ability life leach that means that the "Monster's health increases each time it damages an enemy Monster's health in proportion to the damage dealt".In fifth position i placed my Gloridax Magus to pressure more magic damage and because his great ability Blast, it does additional damage to Monsters adjacent to the target Monster.In the last position I placed Venari Wavesmith for its amazing ability to give all monsters 2 armor!

The Results
I won the battle easily because he didn't predict that i am going to use full Magic Attack Damage build, so he didn't use any minions with Magic resistance.
Link for battle: https://splinterlands.com?p=battle&id=sl_e1ac38a2fb99cb2e705f7a4b173c87fa&ref=lofone
Don't forget to leave your thoughts and questions in the comment section!
If you like my post you can follow me for more content, i will follow you back too!
If you didn't join SPLINTERLANDS yet here is my referal link:
https://splinterlands.com?ref=lofone
---
---