SPLINTERLANDS- TALES FROM SILVER & SHARE YOUR BATTLE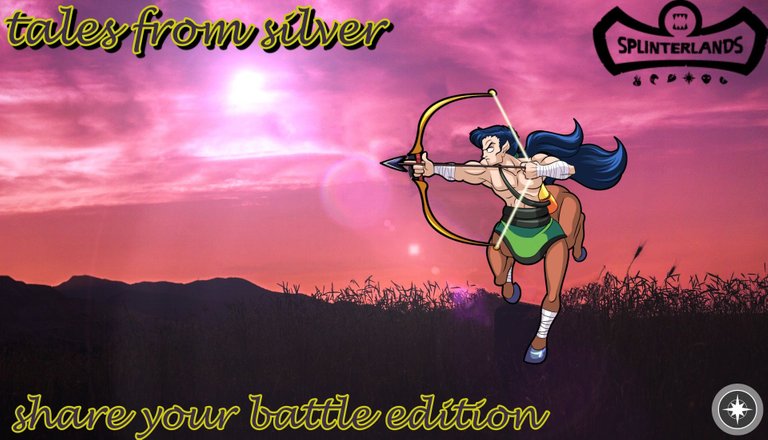 About the series
Hello world and fellow cryptobuddies, the time has come again to paricipate in the challenge of Splinterlands "Share your battle". I really enjoy to be honest this specific challenge because you must promote a diffrent card each time and try to build a deck around that! So this time the duty calls for the Common card
Centaur
, we are going to use it in LEVEL 4 with stats 2 ATTACK, 4 SPEED and 4 HEALTH.

The Battle

In this matchup we can use all classes except Death, we've got 23 mana cap and it's perfect for our strategy! Also we've got Healed Out this means that all healing abilities are removed from monsters and summoners! The Stampede means that if you have monsters with the Tramble ability they can cast it multiple times per attack if the trampled monster is killed.
Round 1


Team Formation



The anatomy of the Battle
So what's our first thought when see the board, at the beginning we see that the opponent has a pretty good tank that has Shield (if you don't know what the shield does, it reduces the damage of Meele and Ranged attack). At the second position he placed Fineas Rage, pretty decent card with very good stats! In third position he played Tenyii Stiker, the card has sneak but we are prepared for that! Let's take a look to our team's formation now at the first position we have placed a Pelacor Conjurer for obvious reason we need to stole his minions! At the second position we have placed the Ooze to reduce his speed furthermore (we need him to miss as much as possible). In Third position we have the card we want to showcase, Centaur a pretty solid attacker with the snipe ability! At Fourth position we placed Silvershield Archers a two cost monster that has very good stats for its cost. At fifth position we placed Pelacor Arbalest, personally i think that is one of the best cards of the new expansion, this double strike is Fire! At last we have Air elemental, the speed of this card just cancels the enemy's sneak minions!


Round 2
Round 3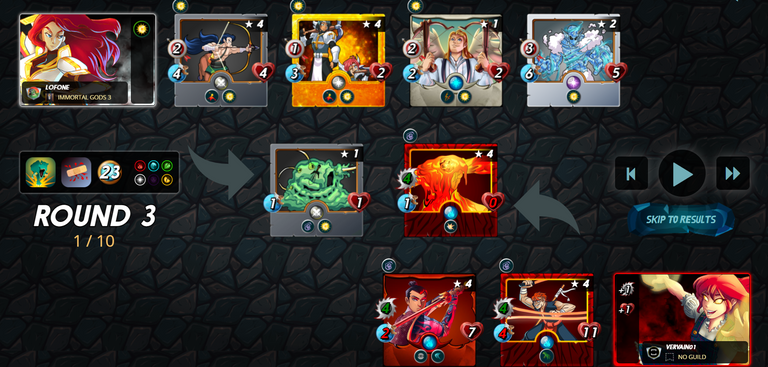 Round 4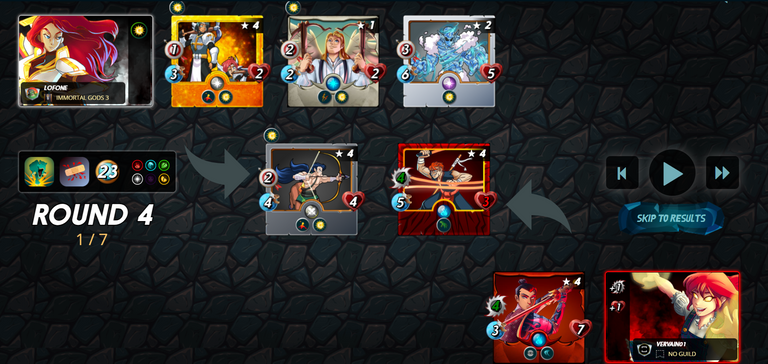 Round 5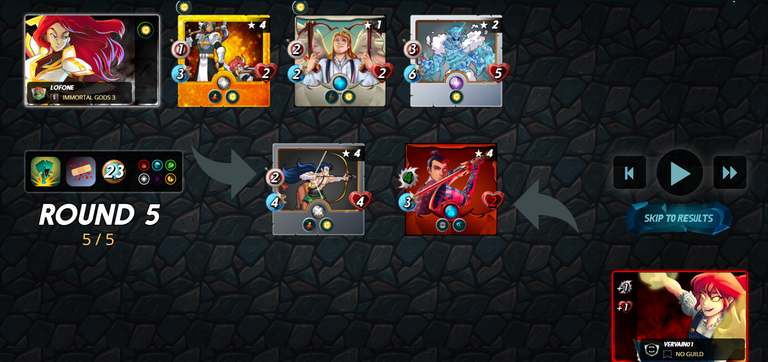 At this point the battle was over. In conclusion we won because of the two key card: The air elemental because he protect us from the sneak minion and the pelacor + Ooze combo because it gave us plenty of time to destroy his minions!
---
---