SPLINTERLANDS - TALES FROM SILVER - MOLTEN ASH GOLEM EDITION
Hello world and fellow Hivers
Today is Sunday but there is no sun outside at this moment. I woke up and saw a pretty thick fog outside of my window I immediately switched to a gaming chill vibe. I enjoy much more the indoor activities when the weather outside is kind of rainy/foggy. So I found the opportunity to play some games of Splinterlands and I thought that it was an excellent time to upload some content and more specifically to participate in this week's Share your Battle challenge. The quest for this week is to promote the card Molten Ash Golem and I am going to try my best to accomplish it. So kick back and enjoy!

Review of the card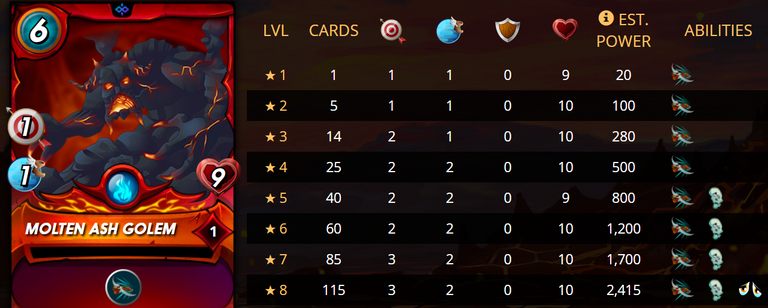 The card that we are going to review today as I said is the Molten Ash Golem. If you would ask me my opinion about it I would say that is a pretty useful card and I use it quite a lot when I face certain rulesets. So I would recommend using it at level 5 if you are in the Silver league but you can easily use it at level 1, basically, it depends on the expectations you want from this card. The first major upgrade is at level 3 when it gets +1 Range attack and the next one is at level 5 when it gets the ability Weaken. Afterward, you see that it gets another one at max level, the ability Demoralize and I have to say that both of them are pretty OP.

The Battle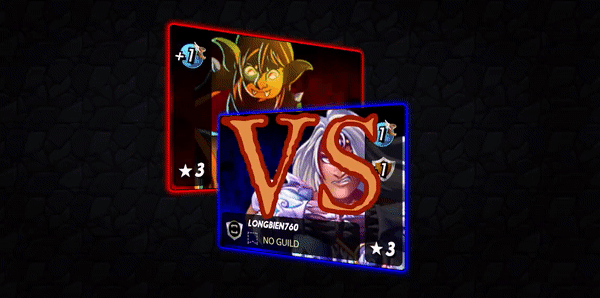 Ruleset

Fog of War: Monsters lose the Sneak and Snipe ability

Healed out: All healing abilities are removed from monsters and summoners

The mana cap is at 27 & we can play the majority of classes except Death and Earth.
Summoner Selection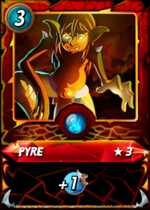 So the summoner that I chose for this battle is one of the usual suspects and many of you might already guess it even from the very start; Pyre. I've explained a lot of times the real value of this card but in this situation, I believe that it fits perfectly. The reason is that we really need this speed increase because my whole formation is depending on dealing damage faster than my opponent. As you would see in a bit, the damage dealers in this lineup are range attack type and if they end up in the first place is game over for me.

Teams' Formation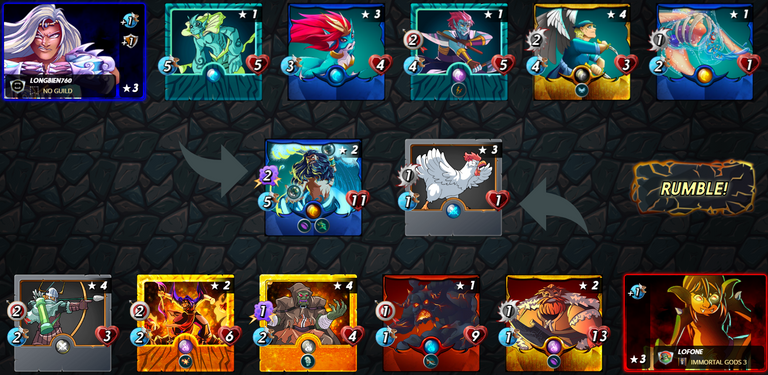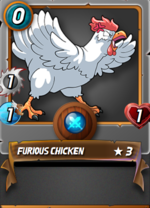 The first card that I chose to enter the battlefield is surely one of our favorites. Well, Furious Chicken is one of the best decoy monsters that could tank 1 hit and give you an edge over your opponent. I don't believe that I should give much detail over the decision because the reason is indeed that simple and also it costs Zero mana.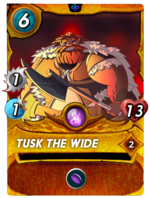 The next card that entered the battlefield is the real tank of our lineup, Tusk the Wide. From the moment I first saw this card I really loved the stats it has. I mean we got 13 HP for 6 mana and the ability Void as a plus. It's pretty strong against Magic attack formations and to be honest I did believe that my opponent would focus more on Magic attack than he actually did. If I knew that he would play a range attack type probably I would choose a different card for this position.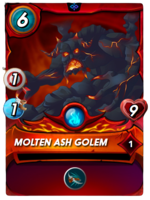 The third card that I chose for this matchup was this week's highlighted card Molten ash Golem. I believe that I pretty much covered everything that I wanted to say in the review earlier but I would like to explain a little bit more about the positioning. So the reason that I chose to place this card at the third place of my formation was obviously the ability it has Close Range and the high Hp it has. I would like it to behave as a secondary tank option that would deal a little bit damage too.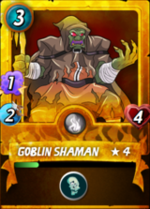 The fourth option that I chose was the Goblin Shaman. This card is quite useful mainly because of the ability it has Weaken. I wanted to reduce the Hp of my opponent's lineup in order to destroy it faster and easier. The reason that I placed it fourth is that after this card was my main damage dealers which are range attack monsters and that means that they couldn't really hit from the first place. Highly recommend using this card because it does a lot of things for just 3 mana.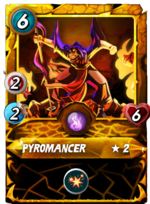 In fifth place, I chose to place my main damage dealer for this lineup, Pyromancer. So one of the main reasons that I like this card is because it has the ability "Blast". I know that it can do a lot of damage to the enemy's lineup and that's the reason that I placed it here because I knew that my opponent couldn't reach it with the Sneak or Snipe ability. I highly recommend using it if you want to create a range attack type of team using the Fire class.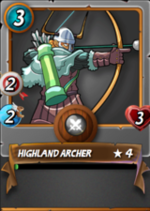 At the last place of my formation, I placed the card Highland Archer. Another great card with pretty impressive stats for only 3 mana costs. Well, I know that I am using this card at level 4 but it's pretty cheap to rent it through the market if you can't afford to reach it at this level on your own. It's a really great damage dealer that can silently do the job. I use it often in situations like this and when I have few mana available and I want to increase my damage output.

Watch the Action!
Now you can see the battle below without having an account at Splinterlands! If you want to see the battle at the game, I will leave a link below! I hope you will enjoy the battle and if you have any questions or suggestions please leave a comment!
I would like to write a couple of lines about this battle because it's not a typical battle and I would like to highlight a few things. The first thing that you might notice is that my opponent messed up his formation a lot. There are a couple of things that I spot from the very first moment like the fact that he placed a sneak card forgetting about the ruleset and also I don't really like the way he positioned his monsters. I can't think of a valid reason to place the Torrent Fiend last and the Kelp initiate to be second. So the lesson that we learn today is trying to not to forget about the current rulesets 😛
Here is also a link for the battle on the Splinterlands platform: LINK

Thank you for reading
Don't forget to leave your thoughts and questions in the comment section!

If you want to see more of my posts and take participate in future giveaways I am planning, you should follow me.

I will distribute some @lolztoken in the comments!

Also, you can check out the @thgaming community for more amazing content and rewards!

Make sure to stop by the @thealliance and their discord server, you will find plenty of help and many rewards waiting for you!

Images used in this post are owned and open-sourced by splinterlands.com

Thumbnail was made on canva.com

If you didn't join SPLINTERLANDS yet here is my referral link:
https://splinterlands.com?ref=lofone


---
---