SPLINTERLANDS - TALES FROM SILVER - Share your Battle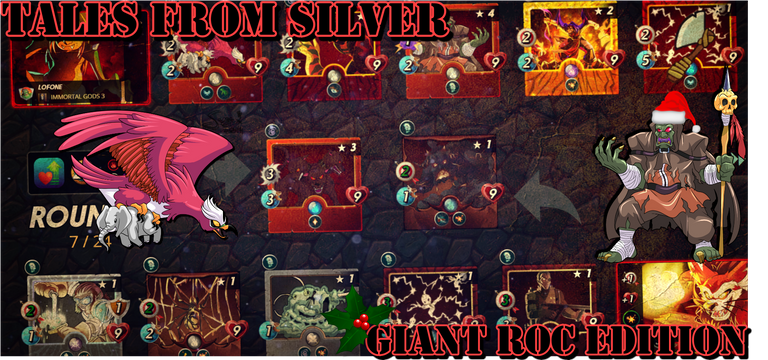 Hello, world and fellow crypto buddies,
I have to say that these days it's very difficult to produce some content and even play Splinterlands at all! It's the holidays/ Christmas and I think everyone has slowed down their pace! But my love for this game is big enough to give me the motivation to continue the posts about our epic battles and here we are doing another challenge to promote Splinterlands! If you want to share your own battles and be a little bit creative, I strongly recommend checking out the theme of the week HERE. The challenge we are going to participate in today as most of you have already understood is Share your Battle, Weekly challenge and the theme card is Giant Roc! So without further ado let's jump right into the action!
Presentation of the Themed Monster I used:


The Battle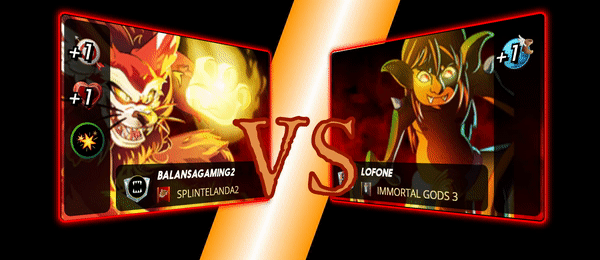 The restrictions we are facing for the current battle has a 28 mana cap and we shall use all the classes except Dragons and Water. Also, we've got Equalizer meaning that the initial Health of all Monsters is equal to that of the Monster on either team with the highest base Health. So to put it simply we need minions with low health and high speed or damage!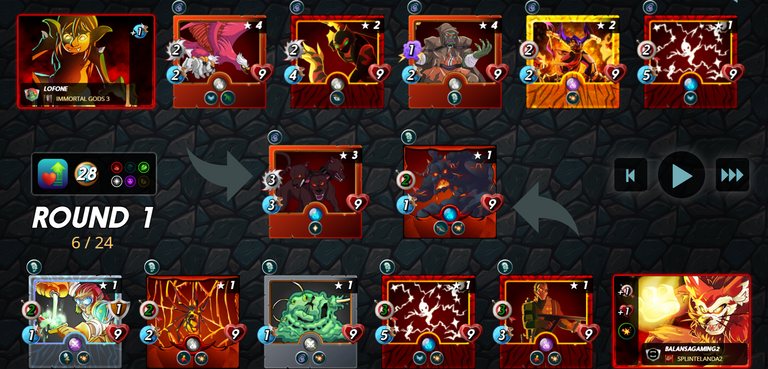 Let's review first our opponent's team, from the beginning we can see that it's going to be a difficult battle because the Yodin Zaku is one very OP summoner but with the Equalizer, we can counter him! He depends only on Range damage and I think that he misplaced a little bit his Monsters and his most efficient monsters became useless from the very beginning! Let's review our team now, in the first position, of course, we have our favorite tank Cerberus. In the second position, we have our themed minion Giant Roc. To be honest it's not a monster that I am usually using in my battles but I really liked it. The abilities it has are Flying and Reach and its stats in level 4 are pretty decent! In the third position, I placed Serpentine Spy because of its tremendous value in this battle! At fourth position our beloved Goblin Shaman, this card with some other formate our basic Fire Combo, I am going to explain it in future posts! In the fifth position, I placed Pyromancer because the value of the Blast it's huge! At last, we have Spark Pixies to shield ourselves from sneak minions because of its high speed!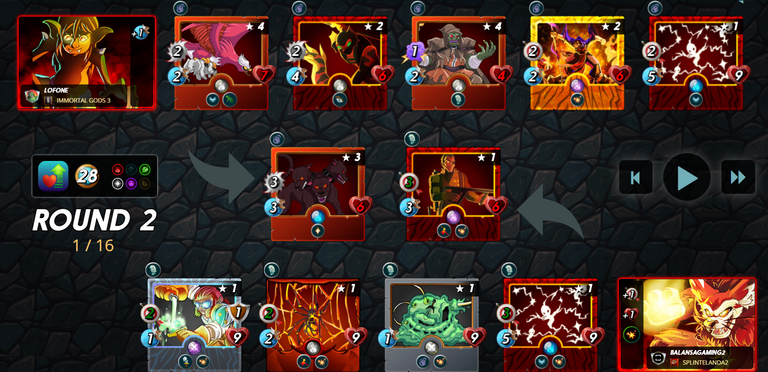 You can see how he has split his damage with 2 Snipe minions and the minions that deal the most damage quickly had become useless because of the wrong positioning!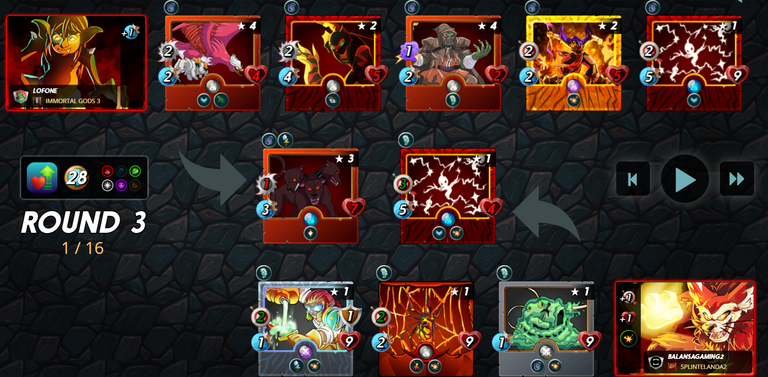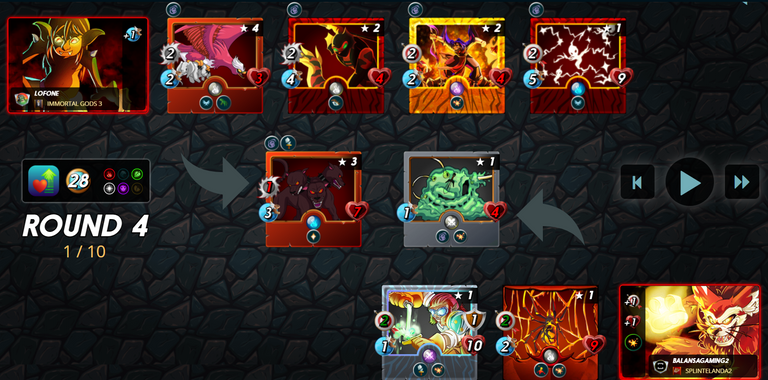 At this point the battle was over he can not recover from this situation!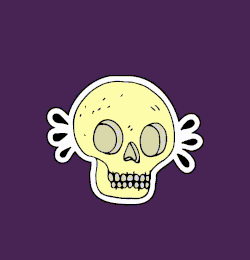 ---
---