SPLINTERLANDS - TALES FROM SILVER - TURTLE EDITION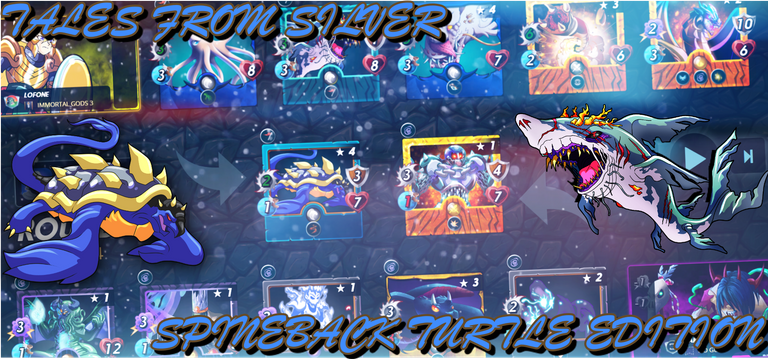 Hello, world and fellow crypto buddies,
as time goes by and we are putting behind us the holidays, we continue our quest in one of my favorite crypto games on the platform of Hive but I would dare to say that is a top card game in general on crypto gaming culture! So let's start with the basics again if you don't know what is today's post about we are doing again a challenge to promote Splinterlands!
It's called SHARE YOUR BATTLE and it's a weekly challenge, If you are interested to share your own experiences from the battlefield I highly recommend submitting your try!
Each week our goal is to promote a different card in a clever way, this week we were lucky because it's one of my favorites!
So kick back relax and enjoy another episode of Tales From Silver!

Presentation of the themed Monster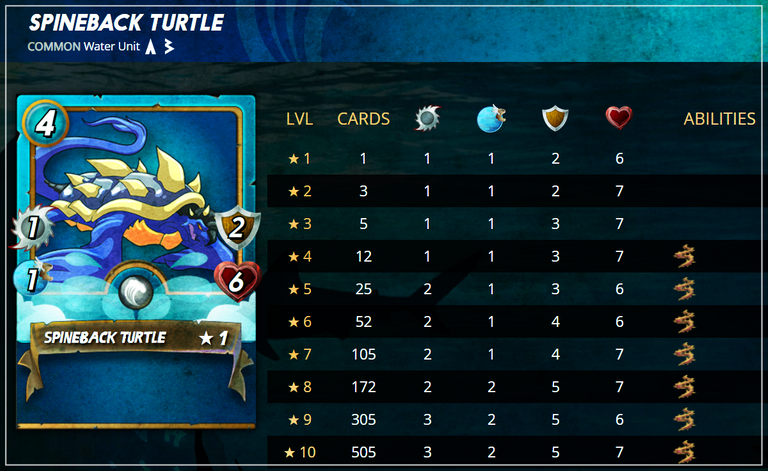 Here we can view the stats by level for Spineback Turtle. The stats of the card are pretty good from level 1 but I totally recommend that you use it in level 4 and above because it gains the Thorns ability! I will explain the usage of this minion in the following section!



The Battle

The restrictions we are facing for the current battle have a 48 total mana cap and we can't play the Fire class! Also, we've got Silenced Summoners meaning that the summoners cannot grant any buffs!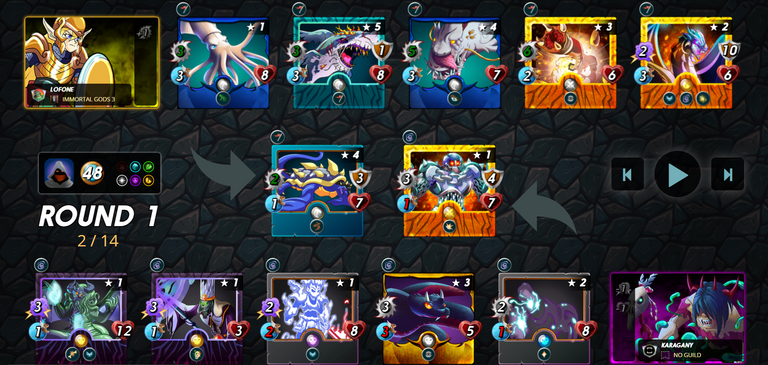 So as tradition goes we shall begin with the formation of our opponent's! The battle is very promising from the start because the opponent's team is very strong and has a pretty good positioning! The main sources of his damage are divided into Magic damage and Melee damage. The only blunder I see it's his second position minion because he will not be so useful until his main tank is eliminated!
Now let's review our team at the first position we have our main tank and themed monster Spineback Turtle with Thorns (meaning that every time it receives melee damage does damage back to the attacker).
At the second position, we've got Flying Squid it has the Reach ability (meaning that it can attack from the second position!), I like this minion a lot because of the decent stats and I think my mistake is that I've got it at a low level.
In third position we've got Demented Shark, truly an OP card! The stats are really strong but the ability we really want is Inspire (meaning that all friendly monsters gain +1 melee damage).
At the fourth place we've got Deeplurker, this card along with Flying Squid are in basic set btw! Really value card this too, the stats even in level 1 are pretty solid!
My fifth choice was Sand Worm for obvious reasons I think the damage of this card in combination with Demented Shark is unreal!
My last pick was my Diamond Dragon, this card requires no explanation I think but let's review it anyway it costs 10 mana and it has 2 Magic attack,3 Speed, 10 armor, and 6 health! Also, the abilities it gives are Slow, Flying, and Cleanse! (If you are not familiar with these, Slow means that it reduces the speed of the enemy team, Flying means that it has an increased chance of evading Melee or Ranged attacks from Monsters who do not have the Flying ability, and Cleanse Removes all negative effects on the Monster in the first position on the friendly team.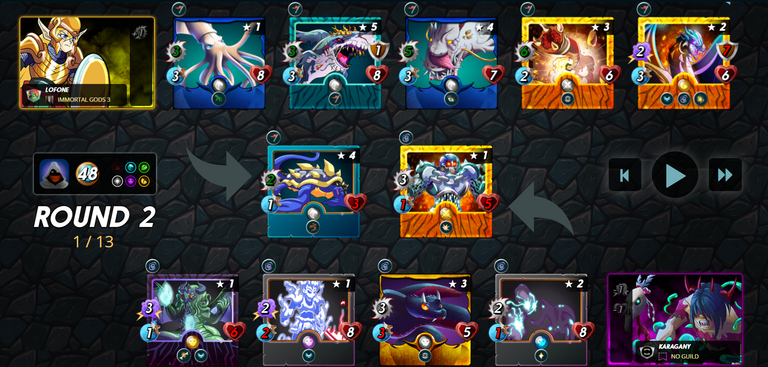 Observe the critical role of the Deeplurker he insta killed his legendary Monster Ancient Lich before it hits!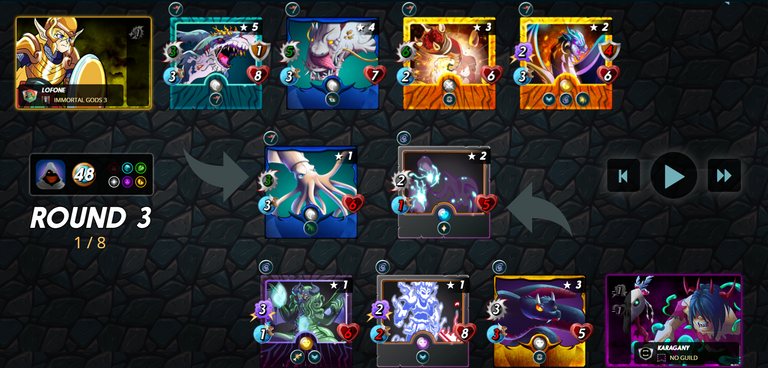 From this round you could easily predict the outcome of the battle, his secondary tank and his legendary Monster Cthulhu are going to die without even attack!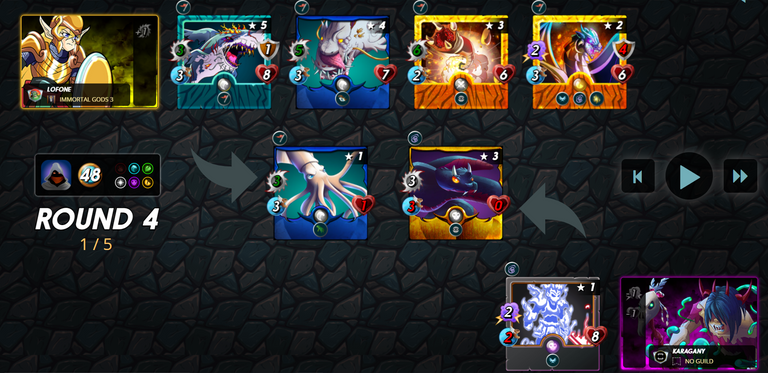 At this point, the battle was over and we left the battlefield winners!
The link for the Battle: HERE


Don't forget to leave your thoughts and questions in the comment section!

If you want to see more of my posts and take participate in future giveaways I am planning, you should definitely FOLLOW me. I will make sure I am going to follow back!

I will distribute some @lolztoken in the comments!

Images used in this post are owned and open-sourced by splinterlands.com

If you didn't join SPLINTERLANDS yet here is my referral link: https://splinterlands.com?ref=lofone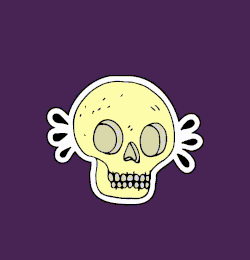 ---
---