Chaos Legion Final Airdrop
The 14th & final chaos legion airdrop was the Lily Shieldpaw.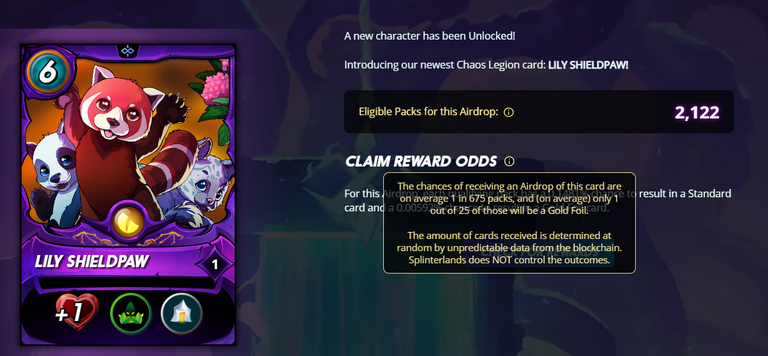 The chances were 1 in 675 packs in getting an Lily Shieldpaw.
Which means I was guaranteed 3 cards.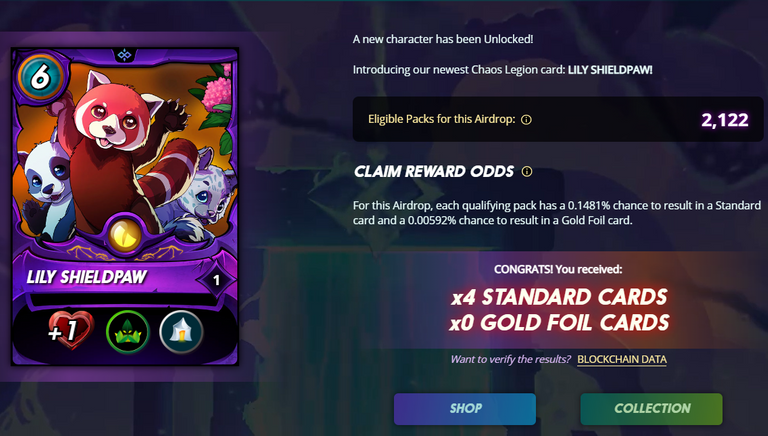 I ended up with 4 normal foil Lily Shieldpaw which was an above average airdrop for the amount of packs I bought. It was a nice way to end the Chaos Legion airdrops. I wish there would have been a GF one.
---
---