Revisiting the Venari Heatsmith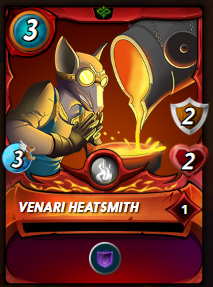 The Venari Heatsmith was a common reward from the Chaos Legion series. Only with 3 mana and stats of 3 speed, 2 shield and 2 hearts and Void armor ability; it can be used as a tank in low mana battles. I have it maxed at silver but I don't use him at all. Recently I got the soulbound legendary reward card, Ferexian Hero.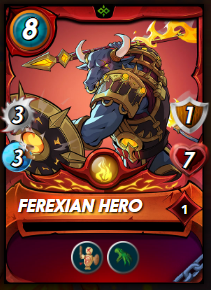 It has the Weapons Training and Reach ability which synergizes greatly with Venari Heatsmith. With Tarsa as summoner, the Venari Heatsmith now has 3 attack making him a strong attacker as well. With this, I will be using him more often in my battles.
Please check out a sample battle below.
https://splinterlands.com?p=battle&id=sl_3ac0be9b23f347c9444d6e9302506e33&ref=logen9f
---
---