SHARE YOUR BATTLE Weekly Challenge! TIME MAGE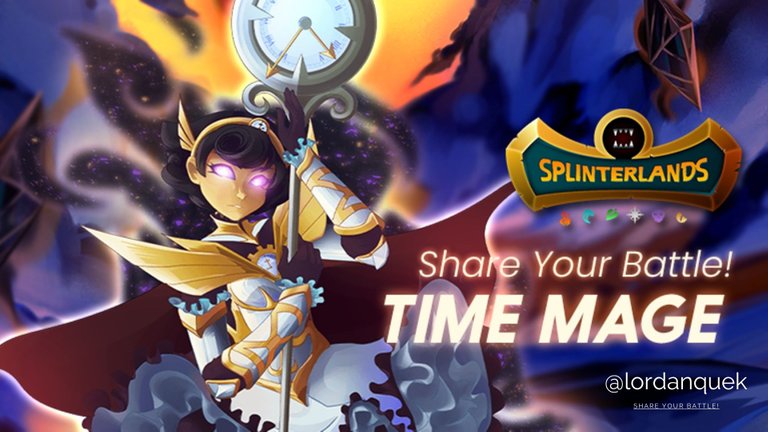 😍 Watch the battle 😍
⬆ If you wanna watch the full video ⬆



Consider this a guide for ≤ Gold league players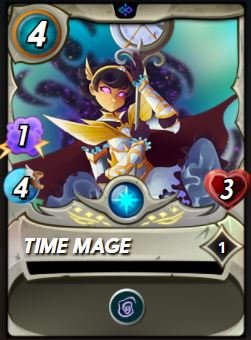 Edition: CHAOS LEGION
Rarity: RARE
Element: LIFE
Attack: MAGIC
Abilities: SLOW
Ruleset : SPREADING FURY, EQUALIZER

Oh yes it is time for the challenge once again and I am glad to say time mage is so helpful on lower leagues and I have to say , it is the only CL with slow abilities at level 1 with damage on it. Baakjira have slow too but it is a tank so if it dies, other party would have the advantage of getting their speed back . ( If they can chip off that thick meat of his ) Others with slow abilities requires them to level up .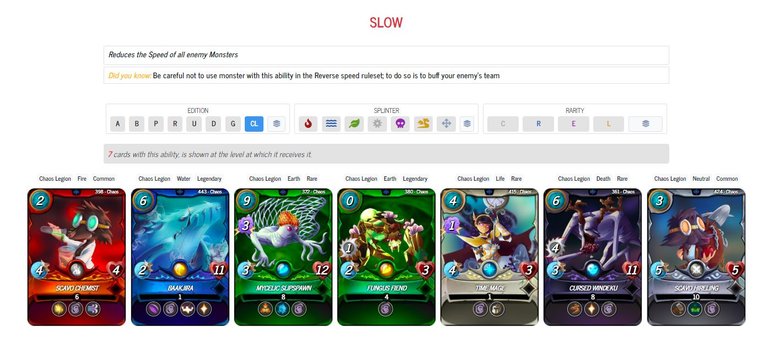 As yall might have known about the tournaments in splinterland , I am playing in the N00B CHAOTIC BRONZE BLUNDERBUSS hosted by @splinterlands itself (chaos legion only). I am playing a high mana battles with only fire, earth and death splinters . So my mind goes like this..
Fire splinters does good damage with +1 melee attack but backlines will be dealing lesser damage.
Death splinters are able to debuff you will -magic damage - health
Life splinters gives the most damage but are the most vulnerable

Ruleset : SPREADING FURY, EQUALIZER | 50
With these ruleset, I am excited to play this deck. Who else love watching pelacor arbalest throwing that 3 dmg + 3 dmg on the opponent like their health doesnt matter? I love it . I usually use time mage to complement his speed to hit the target.
| Splinter | Mana Cost | Position | Reason |
| --- | --- | --- | --- |
| General Sloan | 4 | Summoner | Provides +1 range damage , In this case , it is the only summoner on the life deck |
| Chaos Knight | 6 | 1st | True tanker , just with low health where chaos knight works especially well with equalizer and its shield |
| Magi of Chaos | 6 | 2nd | 2 magic damage . I use him as he is perfect for the high cost of mana and 2 speed is still pretty decent . |
| Time Mage | 4 | 3rd | ! magic damage with slow abilities, this could be the winning key if they play around the same lineup as me without her . As I will be striking them first with slow |
| Adelade Brightwing | 7 | 4th | Her repair is good , just with health issues . With equalizer she is very strong . Same as chaos knight |
| Prismologist | 8 | 5th | 4 damage after sloan buff. Blast and low hp . Perfect for equalizer |
| Pelacor Arbalest | 6 | 6th | 3 damage + 3 damage . Double strike is always so good to watch . low hp issue too but equalizer saves the day |
| Total Mana: | 41 | | |

Round 2 , looking pretty equal as my mages got de-buffed and the outcome still looking equal for both sides.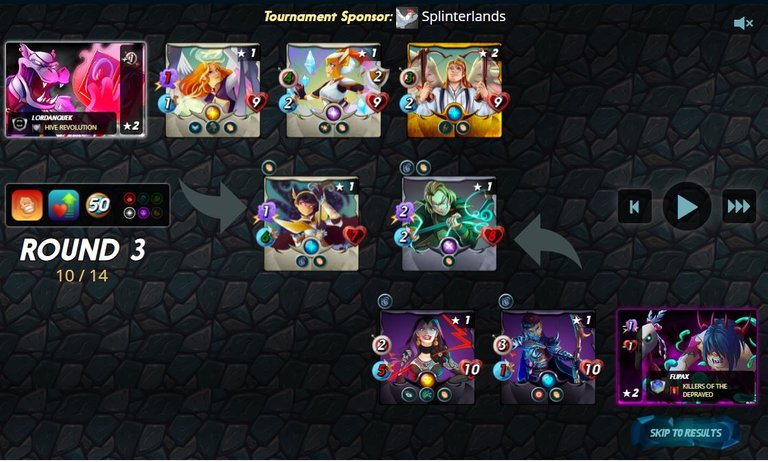 AH - HA now it turns to 4 cards on my side and 3 on his . Im feeling pretty good about this hmm..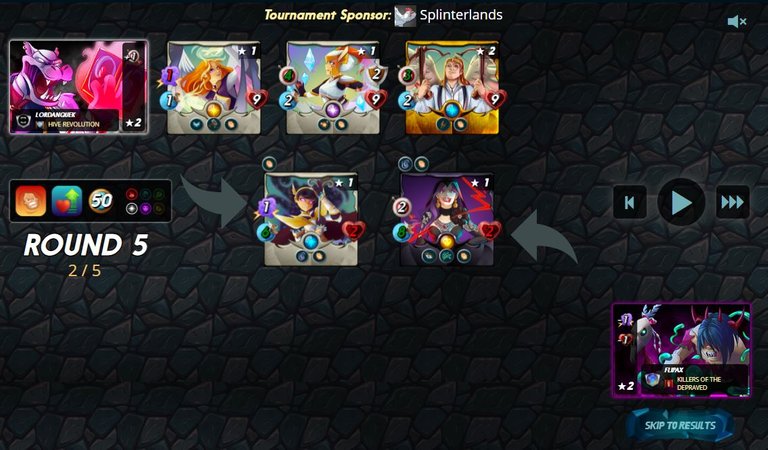 Its done deal once their archers is on the first positions. Lets get this over and done with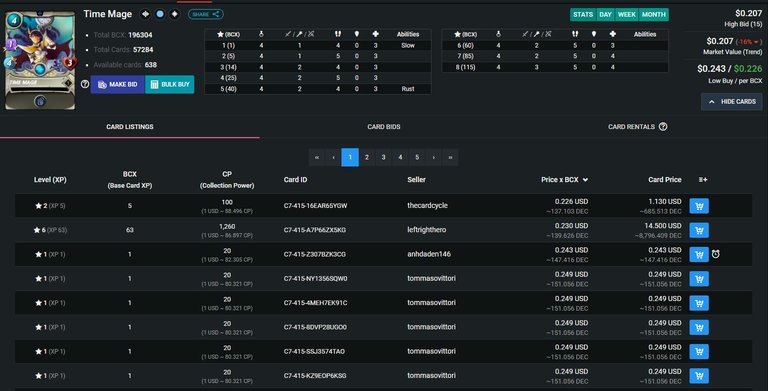 I would like to suggest getting 1 card of this as this is useful and in the future , rewards will get reduced if you do not own the cards itself .
*No rental needed as it is a starter card *
Thank for reading up the post ! Really enjoy making contents and sharing my battles with everyone here!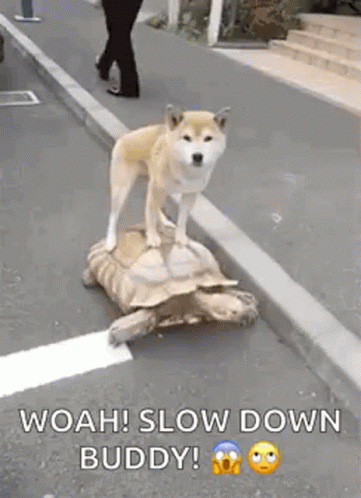 Do check out my self intro !
> https://peakd.com/hive-125125/@lordanquek/my-self-introduction-to-hive <



Shoutout to Rising Star. Earn tradeable Starbits and build your Music Band for free here:


TWITTER : https://twitter.com/lordanquek
#splinterstats #hive-13323 #spt #1up #oneup #spl #sps #dec #hivegaming #steemmonsters #monster-curator #splintertalk #leofinance #splinterlandshq #hive-engine #peakd #risingstar #pizza #starbits #play2earn #ecency #saltgang #splinterlands #proofofbrain #pizza #hivepizza #nosleepgang #hivegaming
---
---