Splinterlands Social Media Challenge: Importance of summoner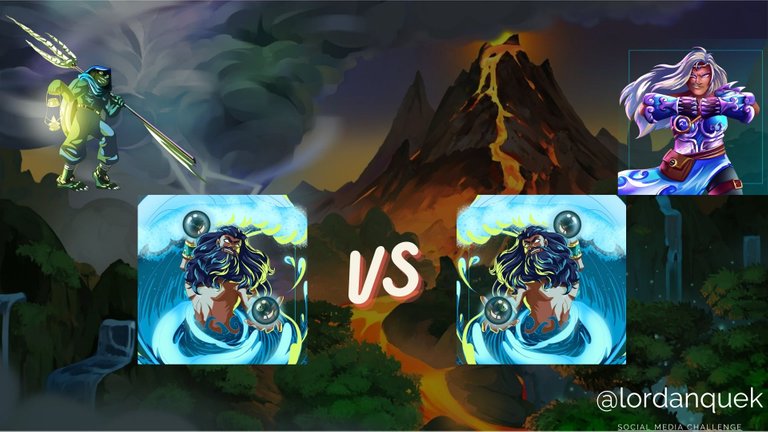 😍 Watch the battle 😍
⬆ If you wanna watch the full video ⬆



Consider this a guide for ≤ Gold league players

My Team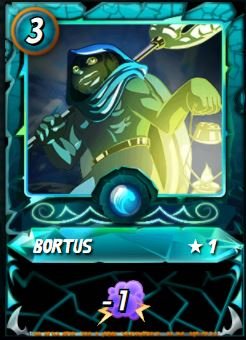 Edition: UNTAMED
Rarity: RARE
Element: WATER
Abilities: - 1 MAGIC
Edition: REWARD
Rarity: LEGENDARY
Element: WATER
Attack: MAGIC
Abilities: VOID

Their team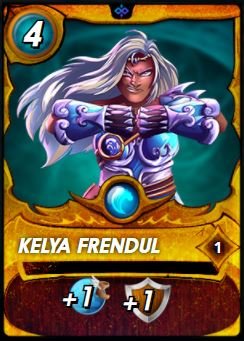 Edition: CHAOS LEGION
Rarity: RARE
Element: WATER
Abilities: + 1 SPEED + 1 ARMOR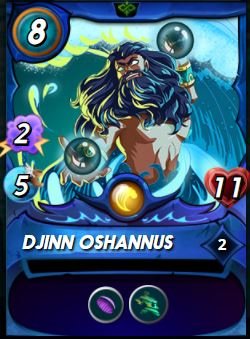 Edition: REWARD
Rarity: LEGENDARY
Element: WATER
Attack: MAGIC
Abilities: VOID , PHASE
Ruleset : HEALED OUT , KEEP YOUR DISTANCE

OKAY! hello everyone! for this social media challenge I would like to bring out our favorite oshannus! This is a very short match so let me share the importance of summoner.. I am currently in silver 2 and sitting at 2.2k rating . The climb is hard man with rating + 1 recently . SEE THIS!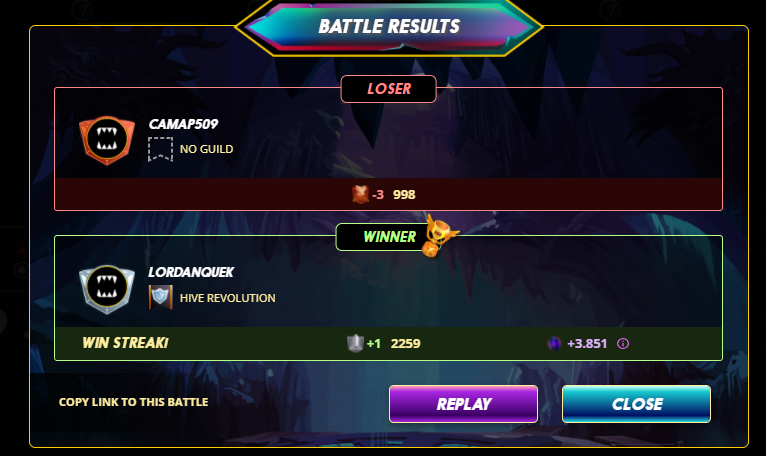 This is not the game I am about to share but how could I match against him and feels like a bully haha but I'll take that free dec hehe
Okay soo here's my game:
Ruleset : HEALED OUT , KEEP YOUR DISTANCE | 12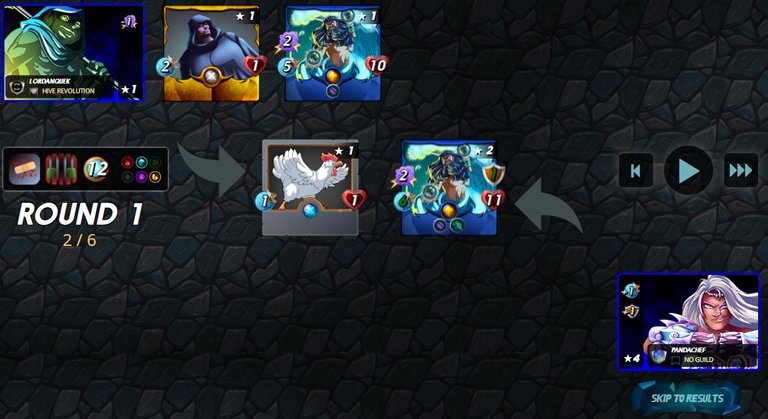 *Bortus is a starter card so you dont have to pay/rent for it
This is a quick game but as we can see , his oshannus is level 2 with PHASE where he can evade magic attack while I am using a level 1 oshannus with level 1 summoner. I am lucky he picked what I expected . With the ruleset, fire splinter is out of the options in my opinion as usually fire splinter goes with melee soo its left with water, death and dragon splinter. I dont have much experience with dragon splinter but I actually thought of using death splinter with ancient lich ( 1 side I could leech hp , another side the summoner for death can -1 magic damage and -1 health . However when I weigh oshannus with ancient lich , I feel that oshannus is gonna win with void so I picked bortus with oshannus.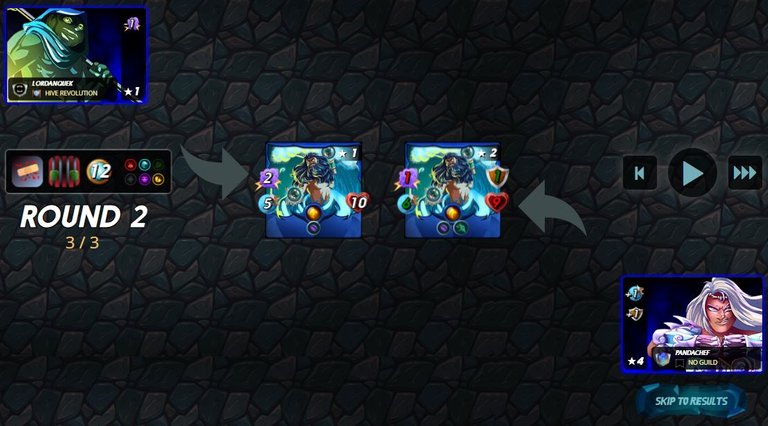 This feels so one sided ..
You may think why did I rule out range monster , reason is because of the low mana and range monster is not so good so I guessed only magic will be used hence bortus..


It will cost 2.2 dec per day for rental of oshannus and bortus is free right now so we dont need bortus . Oshannus have many use case and its my favorite legendary card out of the rewards deck .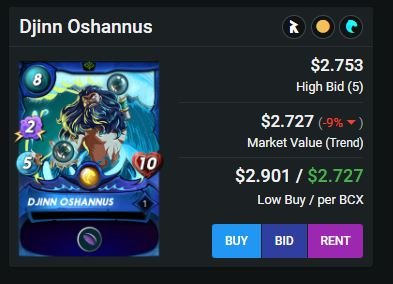 I would like to suggest getting 1 card of this if you dont mind placing some money into the game!
*No rental needed for bortus as it is a starter card *
Thank for reading up the post ! Really enjoy making contents and sharing my battles with everyone here!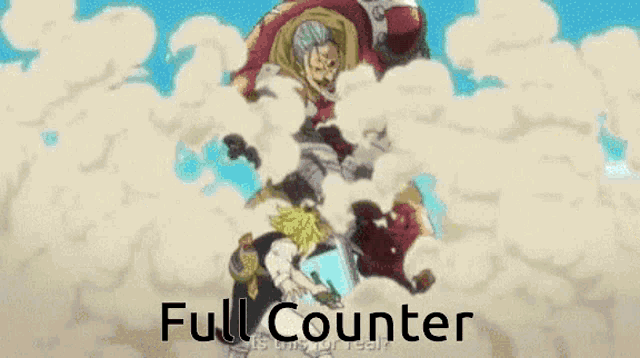 Do check out my self intro !
> https://peakd.com/hive-125125/@lordanquek/my-self-introduction-to-hive <



Shoutout to Rising Star. Earn tradeable Starbits and build your Music Band for free here:


TWITTER : https://twitter.com/lordanquek
#splinterstats #hive-13323 #spt #1up #oneup #spl #sps #dec #hivegaming #steemmonsters #monster-curator #splintertalk #leofinance #splinterlandshq #hive-engine #peakd #risingstar #pizza #starbits #play2earn #ecency #saltgang #splinterlands #proofofbrain #pizza #hivepizza #nosleepgang #hivegaming
---
---