Guild Brawl Report #1 - Proud new member of PIZZA 2: The Deep Dish 🍕

Hi everyone!
Welcome to what I hope it's going to be the first of many of my brawl report series, as a new member of the Splinterlands Guild PIZZA 2: The Deep Dish.
First of all, I want to say I'm really happy to be part of this guild, PIZZA is an awesome community, really cool people at the Discord channel and there's always something going on.
---
---
PIZZA 2 ended up 4th this time. I honestly did really good (6W/1L/0D), which surprised me because I rarely got results like those in my former guild.
Coming from a previous guild with no Barracks development, I found myself accumulating several gladiators without any possibility to use them.
It was really pleasing to see I was able to pick them this time, and they really helped me in getting most of those wins.
Some of those gladiators snowballed pretty hard on the fights, which I'll show you briefly, but the takeaway is that Bloodlust is an amazing skill and it plays a key role in winning brawls, as most of you already know.
You have to try and choose them so they can shine with their skillset, in the fight you're choosing for them. Most of the time if you get this right, they end up being the MVP.
---
---
Speaking of nice surprises, I got my first gold foil gladiator in my latest Gladius Pack pull !!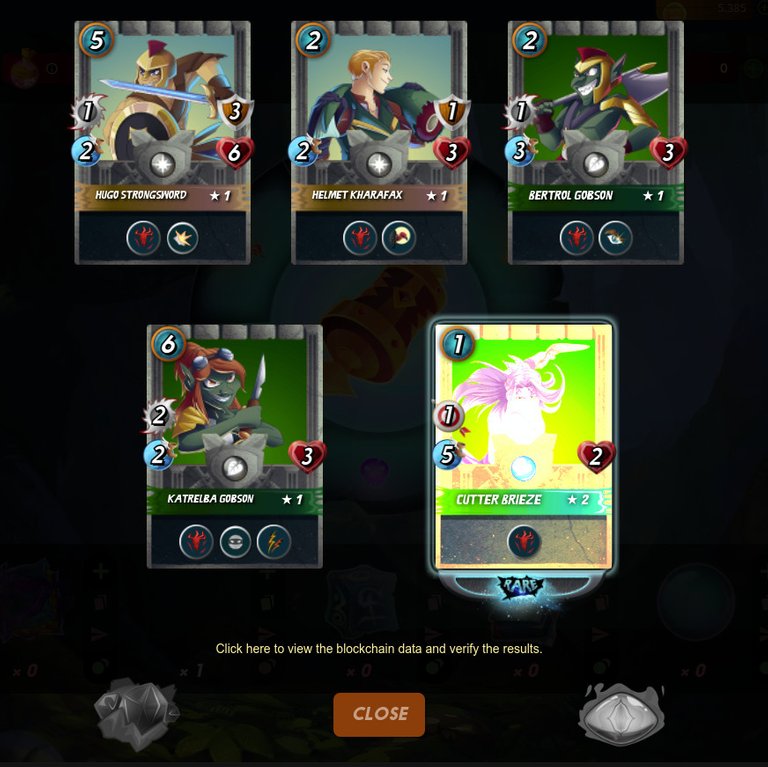 It's Cutter Brieze, a rare 1 cost Earth ranged unit, valued at 2000 power.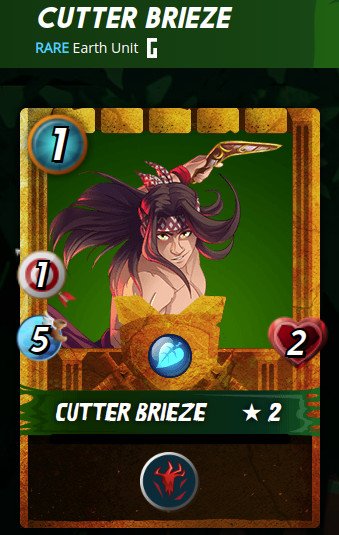 Looks great for low cost brawls where you have to hit first, and also drawing some enemy attacks with a good possibility to dodge them, having a speed of 5 (and potentially more if you get to trigger Bloodlust).
Anyway, let's see the fights, it was 7 of them:
---
Fight #1 - See the replay
---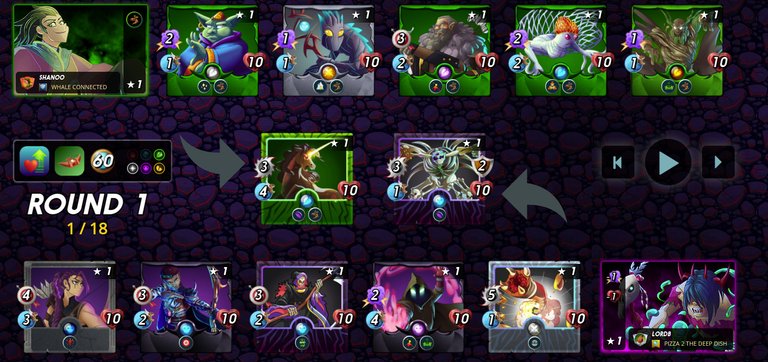 WIN - Close Range + Equalizer, very high mana
This one was brutal, and very fun to watch (at least for me LOL). Played it very aggressive and anti-magic focused, I think I got really lucky in the way that I countered my opponent's team.
Bone Golem can be very useful in high magic fights (especially with Equalizer), and a great fit for Thaddius Brood, getting lots of 0 damage magic hits.
My opponent didn't get much out of his thorns, because I played it almost exclusively ranged+magic + the worm taking huge chunks out of the opponent's monsters, I love that guy.
From round 2 and so on, the gladiator (Liza Fox) got pretty ridiculous.
---
Fight #2 - See the replay
---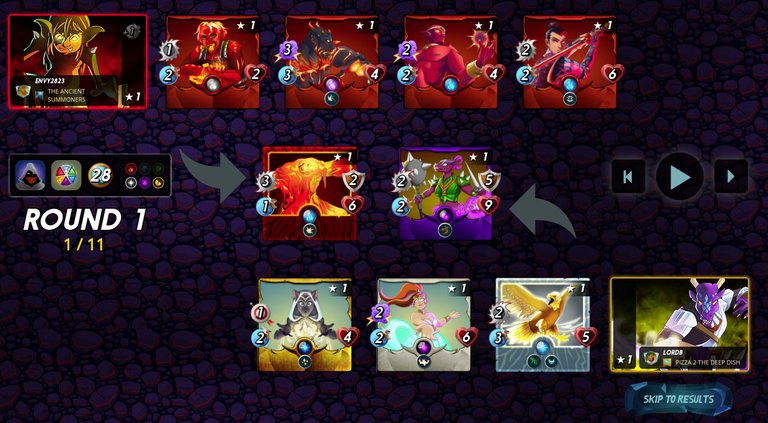 WIN - Silenced Summoners + No neutrals - 28 mana.
Djinn Chwala with 10 health and heals holding the defense, the rest of the guys just chewing through my opponent's monsters.
---
Fight #3 - See the replay
---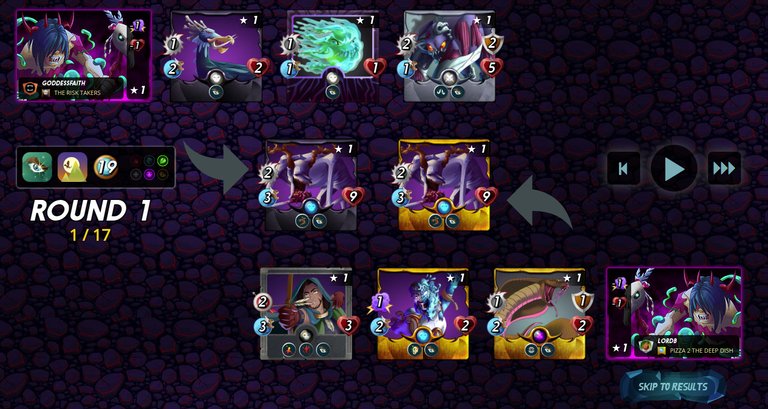 WIN - Opportunity + No legendaries - 19 mana.
Went with some of my shiny death dudes and got a fair win on this one, nothing too fancy.
---
Fight #4 - See the replay
---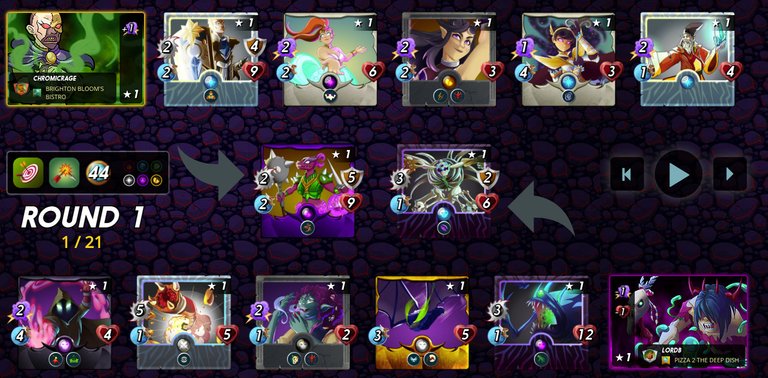 LOSE - No Ranged + Aim True - 44 mana.
This time I countered the opponent's summoner but it wasn't enough.
That thorns + taunt setup hurt me pretty bad, my opponent's team was just better.
---
Fight #5 - See the replay
---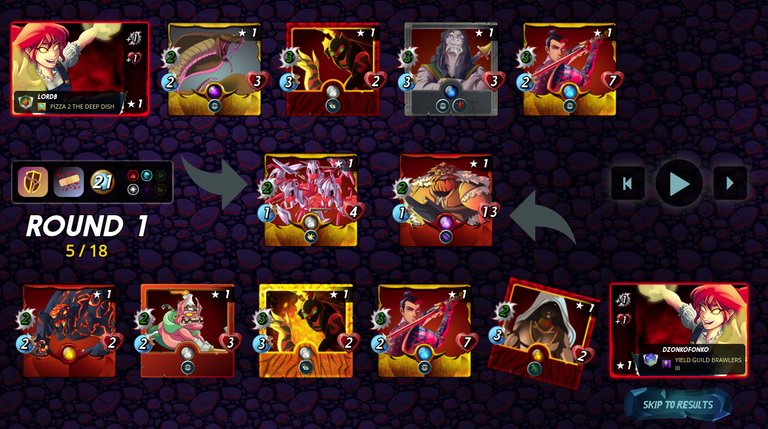 WIN - No Armor + No Heals - 21 mana
My trusty ants holding the front while the guys in the back went full meat grinder mode, it was another brutal scene.
---
Fight #6 - See the replay
---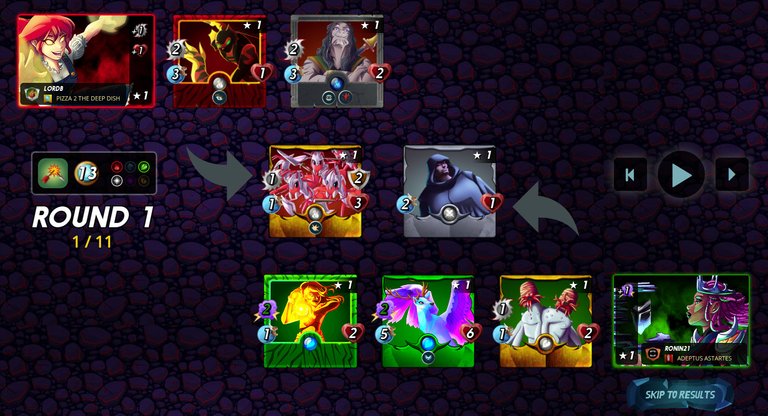 WIN - No Ranged - 13 mana
Orella Abadon was a great pick for this fight, and got what was necessary to get a fair win. Also ants <3.
---
Fight #7 - See the replay
---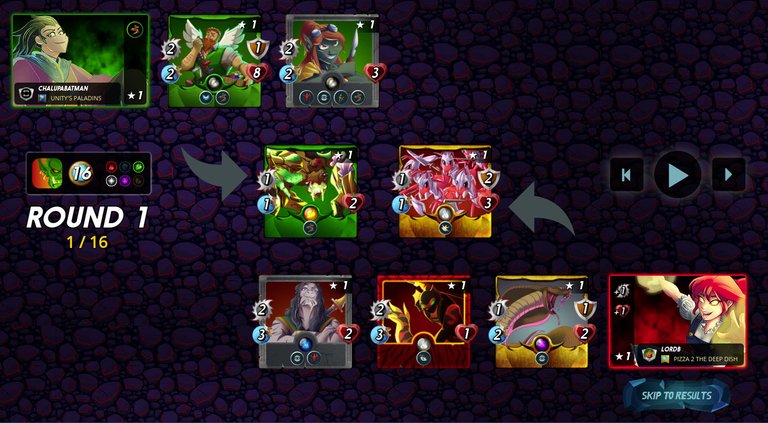 WIN - Only melee - 16 mana
My gladiator went straight for the opponent's and killed her, so it was pretty much done in the first move. Bad choice IMO to place her at the last position, would have been completely different if she was in the middle.
---
Final words
---
Hope you liked the report and please let me know if you have any suggestions. Since I'm just getting started with posting, I could really use your feedback.
Wish you all had a great weekend, and I'll see you on my next post !!
---
---