Wen Land?/ Splinterlands reveals🙃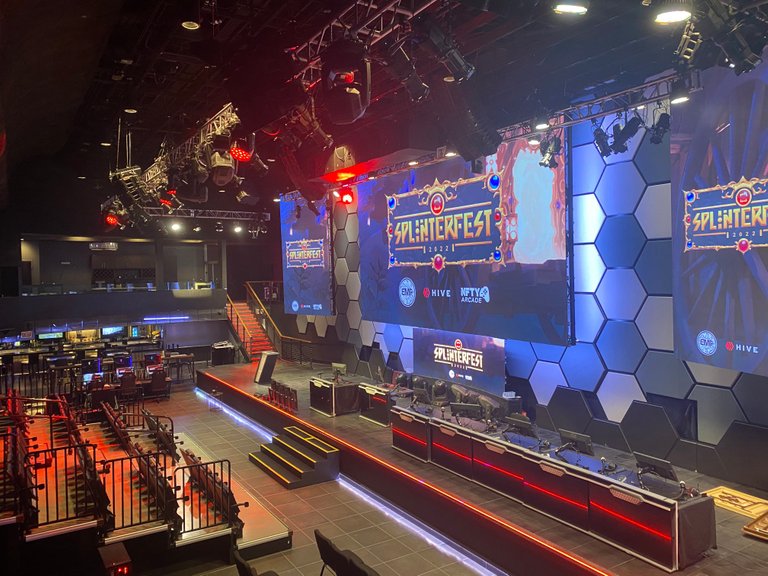 #Splinterfest started a few days ago in Las Vegas. Unfortunately my travel budget was expended on Hivefest this year being so close in date. If it was a different part of year id go for sure.
Splinterlands is one of my bigger investments so Ive been tracking very closely what they have been doing. I simply love the direction they decided to take this in.
The feeling I'm getting is that the overall idea isnt to stop at 1 game but actually create a whole ecosystem of games giving assets and tokens a utility beyond Splinterlands.
The biggest reveal I was scrolling through to find was some news on "land".
I can appreciate the work being done on other stuff but land has been pushed back so far back that it was a matter of significant frustration for me.
Finally they shown some images and videos of the system.
I have to say that it looks brilliant.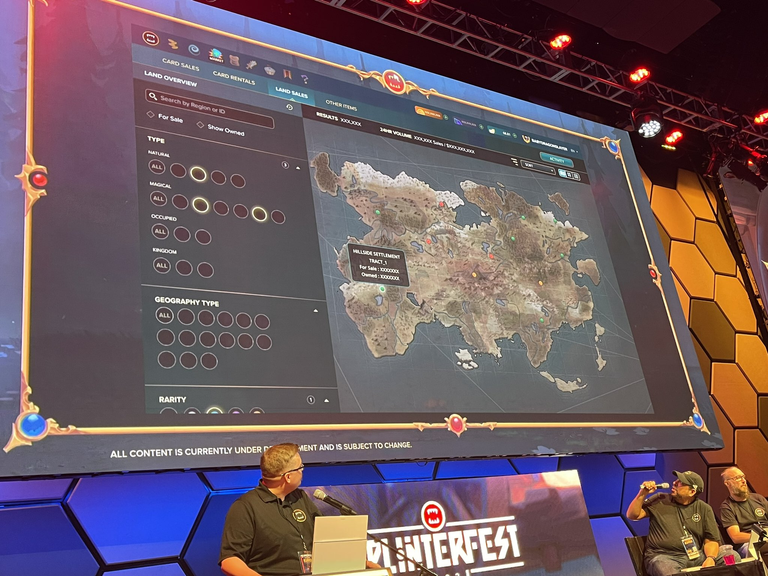 Heres a video shared on Twitter.
https://twitter.com/jhunter101/status/1579166776901873669
The way the system seems to be set up looks extremely easy to understand and navigate. That was something I feared might be an issue but what I can see from the images it looks extremely slick.
Plot rarity, resource production, plot location. All of it pretty straight forward.
Simplicity in everything is the key to a good UX.
Some other reveals we saw were related to Battles 2.0 I can wholeheartedly welcome. Added animations, voice acting. All of that adds to how Splinterlands is perceived in the crypto gaming space by those that follow gaming. It seems to be more of a esthetic addition than actually affecting the gameplay.
https://twitter.com/TheChaosCometh/status/1578846483860049922
There was a gameplay reveal for the tower defense game as well. This is probably something Im least excited for. Looking at concept art it never really felt like it belonged with Splinterlands.
The art design and animation looks like its from those cheap games advertised on free mobile phone apps.
I think it quite shows an outside team made the game. Ill be paying attention to what theyre doing with this of course, but my interest level is quite low.
https://twitter.com/bulldog1205/status/1578866291875938305
Overall I would say simply based on the reveals Splinterfest is a success. Im whitelisted for Runies so looking forward to pick that up next week but after that the next 6 months Im expecting to be some of the most exciting times in the games life.
I just want to farm some land guys, so bring it on finally!😉
---
---