Daily Chests in Gold League for two days!
Hello Everyone! 😌
---
I managed to get 15 focus reward chests in my last session playing the game and unfortunately I had a bad luck and received a very bad focuses, so I couldn't do more chests than 15.
This is what I got from the first 15 Gold Chests I earned!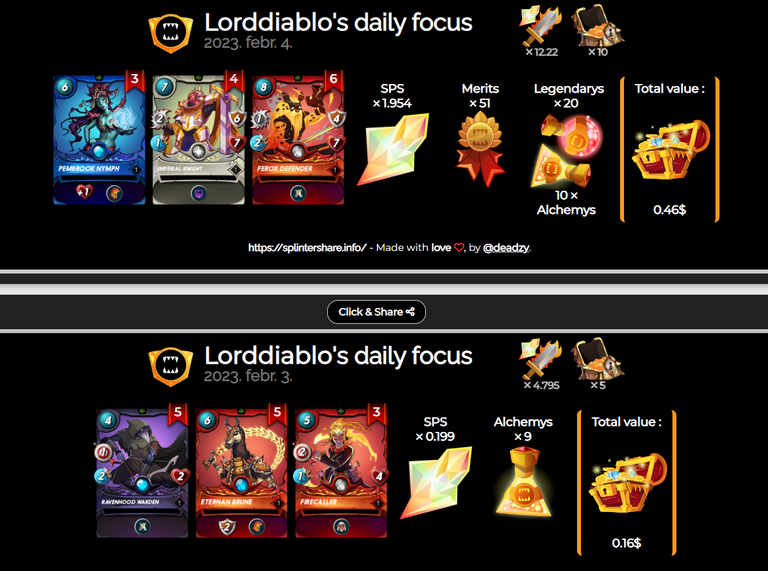 I am quite okay with this pull as I received another 5 Fire and 3 Water Summoner into my collection, which is my goal! Finally I am eager again to play with this game! 😇
---

I like to help new players 😉, so if you are just starting this game and you can use my referral link to sign-up than write me a message on Discord (LordDiablooo#3750), so I will send you 100 DEC and few key cards (delegated for an entire season) to kick off your career in Splinterlands. 😊
---
If you would like to use some of my dividers I have created for your blog feel free to use them following this link. 😉
---

---
---