Playing to earn or earning to play? Lessons during my first 5 months in Splinterlands
Looking back to my decisions since October 2021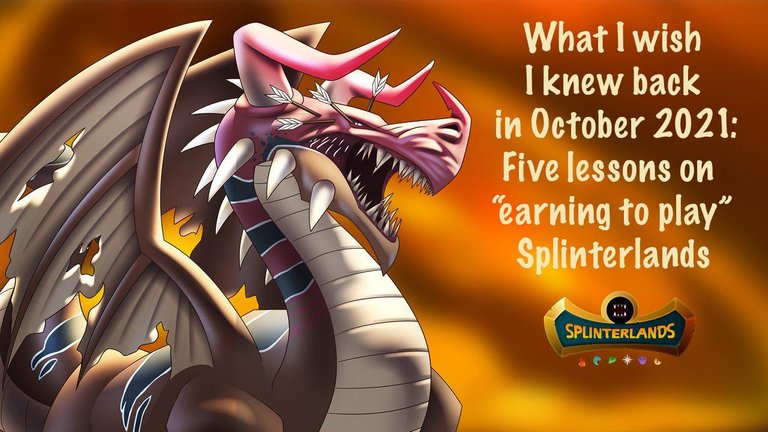 Hello, Splinterlanders!
It's been about five months since I was introduced to Splinterlands by my friend @mengao. Back then, it seemed the game was poised to become a pop phenomenon, and its tokens to become the next AXS. Yes, I started playing at the apex of the first (?) hype about Splinterlands, and having arrived at that moment, my actions were plagued by FOMO.
I made bad investment decisions: I bought cards that were useless, bought others that were overpriced, took part in the expensive pre-sale just for Dr. Blight (but could have bought it later, cheaper), exchanged a beta pack for a dice pack…
But in my misguided decisions, more than playing to earn, I wanted to earn (or invest) to play. You know, I like strategy games (I love chess!), and Splinterlands is a game of deep strategies, with infinite combinations.
And this was my biggest mistake: I thought I could pick assets without knowing the game fundamentals, without knowing basic Splinterlands strategy, without having a sense of their utility.
With hindsight, here are the five lessons I learned on investing in Splinterlands to play it, which I wish I knew back in October 2021.
Lesson 1
Play before you buy: without playing the game, you won't know which cards are useful. In fact, it takes time for you to even grasp the basics of the game mechanics: why it is important to level up cards (especially summoners), what use all those abilities have, what cards are useful and what are not under the different rule sets, what does CP, BCX, ECR, HP and metrics like CP/DEC all mean… Buying before playing led me to acquire a Battle Orca, which I never saw an opponent using since. I also bought an overpriced Djinn Oshannus, a great card in lower or higher leagues, but which I could have earned as a reward (as I did: I now own the one I bought plus 3 BCX that I got in rewards). Same with Djinn Biljka: bought two but now I own 6 BCX. (As to Harklaw, I decided to not buy one and wait for a reward - which never came. So, two weeks ago I finally sold a Biljka to buy a Harklaw: on the same day I did this trade, I got a Harklaw on the Daily Quest!).
The first lessons is therefore to play as much as you can before buying anything.
This will allow you to see what your opponents play most often, and you may be able to experiment with different cards yourself. To do so, and experiment beyond the basic deck, you will have to rent…
Lesson 2
Rent before you buy: Splinterlands has an interesting economy, which somehow replicates our capitalist system. Some big property owners (the capitalist class) cash out on rents to a mass of tenants (the labour class). This political economy analogy deserves a post of its own, but Splinterlands' capitalist imbalance is beyond the point here.
Being able to rent cards is an advantage for novice players. Rents are cheap and you can pay for them with the rewards you get in the game itself.
Renting provided me with several lessons on earning to play. First, learn how to use all features available on PeakMonsters: filters on the rental page, bidding to rent a card, the CP bidding system… Second, do not rent for CP initially, rent for utility:
Renting for utility means you rent the card that is useful to you: for instance, to make your preferred Splinter deck stronger, to have a summoner that will allow you to use that leveled up reward card, to be able to complete your daily quest, to experiment with a new card or combo, or to simply have fun with a strong card.
It also means that you do not over-rent cards that have a lot of CP but you cannot use (because of league caps or you don't have a summon leveled up). Third, understand the market prices and aim for a reasonable CP/DEC relationship. Currently, I try to rent cards that are at least 300 CP/DEC, but I really aim for at least 500 CP/DEC, and if I'm able to rent something at 700 CP/DEC or above, I try to keep it until the end of the season. Third, use the PeakMonsters' card bidding system and do not rent on the spot: the rent prices are often too high.
You may get very good deals by bidding. I once got a gold foil Scarred Llama Mage for 50 DEC, which meant a 1000 CP/DEC rate – the rental only lasted for 24 hours, as the owner soon realized the price was too low and cancelled it.
Four, rent enough for your rating: if you are playing bronze, there's no need to rent 70k CP, nor to rent 200k CP if you are playing Silver 1. In fact, the more CP you have, the more chances you have that you will be matched with a stronger player. This brings me to a lesson on which league to play…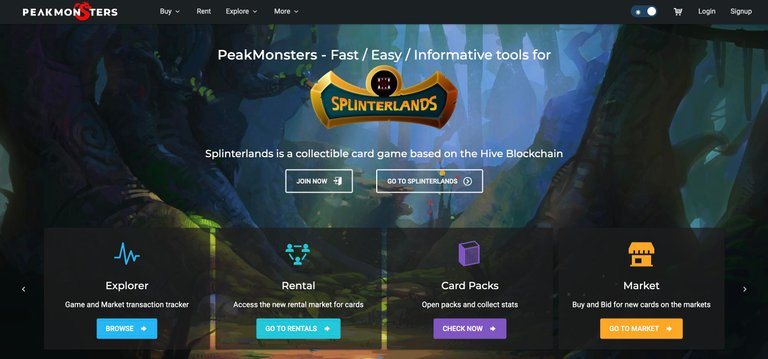 Lesson 3
Know your league before you buy: it is possible to reach diamond with a non-maxed silver deck (by which I mean a mix of level 2 and 3 summoners). I did so twice in the past couple of seasons. But that meant draining my DEC earnings to rent powerful cards and enough CP (as I only own c. 30k). And towards the end of season powerful cards and CP get increasingly expensive: it is not unusual that a card that I could rent for 500 CP/DEC will be available for 50 CP/DEC or less!
I'm now realizing that it is better to have a strong silver deck to battle in silver, which will increase your win rate, and in so doing allow you to climb up the ranking, than to battle on a league above your power.
This will allow you to save on renting and to save your earnings. While I would end the season on Gold 1 or Diamond 3 on my two accounts (often getting lower league EOS rewards because my high-CP card rentals are cancelled on the last two days of the season, and I refuse to over pay for the CP), during the current season I'm staying on Silver (already in the top 200!) and Gold, and do not plan to go above. After season ending, I will compare the earnings during the current season and the previous one.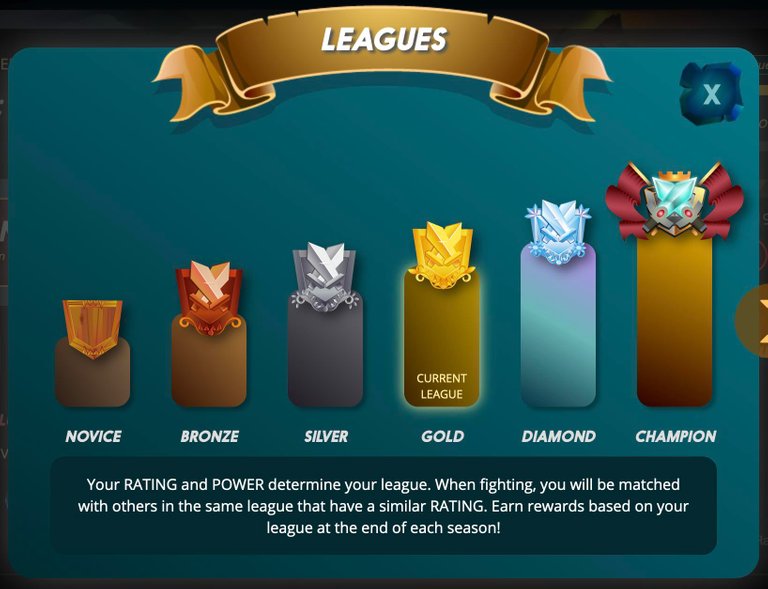 Lesson 4
Engage with the Splinterlands community before you buy: you can learn – and earn – a lot with community members! Splinterlands incentivizes everyone to "share your battle" and to offer insights in Web 2.0 social media. But the community goes beyond that: we have a host of streamers - like @infidel1258, @bulldog1205 or @hawks21 - all of whom share their precious knowledge and amazing tips, and there are people doing card and Chaos Legion pack giveaways! I participated in several of these and got, for instance, a Nightmare and a Warrior of Peace (two amazing cards for the Modern format!) from @kryptodenno (thank you!). There are many may giveaways, like the daily ones by @luizeba or the bi-weekly (the day before EOS) "guess the number of active players" quiz by @vikisecrets. With the insights you gain from engaging with the community, you will be better positioned to make your earning to play decisions. And you may own your first cards through this engagement, too!
Lesson 5
Post on Hive before you buy: remind yourself that engagement is a two-way street, so also offer your own insights back. Try to participate in the official weekly (share your battle and social media) challenges, posting something useful, engaging and well-structured if possible. But go beyond Splinterlands: share your knowledge, your ideas, your fears, your desires. The rewards you get are much more than tokens: in fact, the tokens are a consequence of meaningful engagement. And once you do meaningfully engage, you will get the tokens you could use to buy your Splinterlands assets. But be sure to keep your HP growing: it is useful for not running out of RC, but it also allows you to give back though upvoting all the "love" you receive from the community!
Final thoughts
I hope these lessons on earning to play are useful and will reach as many new players as possible! See you on Hive or maybe on the battlefield!
And if you want to start playing Splinterlands, you can use my referral link to register: let me know you did it and I will send you a gift card if you buy a hive account "spellbook" (needed to hold assets as an alternative to creating a hive account elsewhere).
Posted Using LeoFinance Beta
---
---