BALANCE BRINGER XENITH ARCHER (Weekly Battle Challenge)

Sometimes brave elements of Splinterlands need to get help from neutral units. Neutral units like Xenith Archer can be allies if they feel the fight is for the righteous goal and peace.
A neutral element provides powerful allies and adversaries, those who become short of army supply must look out for any neutral ally in the battle.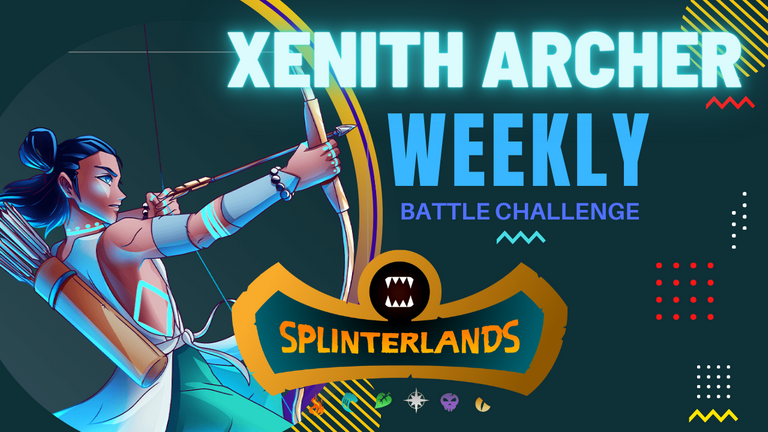 Xenith Archer is participating in the weekly battle challenge and will show her archery skills on the battlefield.

LORE
Xenith Archers are part of The Xenith Scale, the order that offers protection to those who are in need.
The primary focus of the Xenith order is to help their allies by providing warriors having low mana, this helps manage more units and attack power against their enemies.

XENITH ARCHER CARD SKILLS AND ABILITIES
Xenith Archers require 2 mana to fit into a battle lineup and grow their skills as they are upgraded. In the below image you can see the stats of a Xenith Archer.
| | |
| --- | --- |
| | |
| LEVEL 1 | LEVEL 8 |
CARD LEVEL SHEET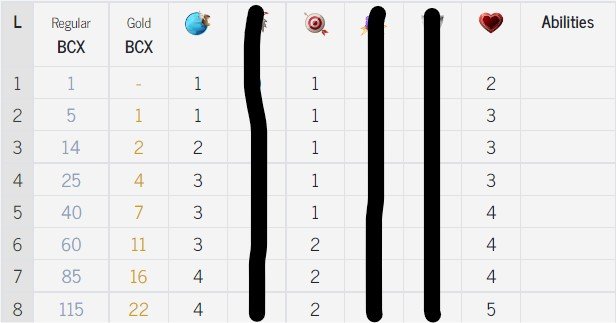 At level 6 this card has a maximum ranged attack of 2, while at level 8 this card reaches 5 health. But, the mana remains 2 at each level.
Special Abilities: This card does not have any special abilities.

BATTLE LINEUP
Life and Dragon elements are against each other in this 4-round battle, where each unit tries to eliminate the tanks.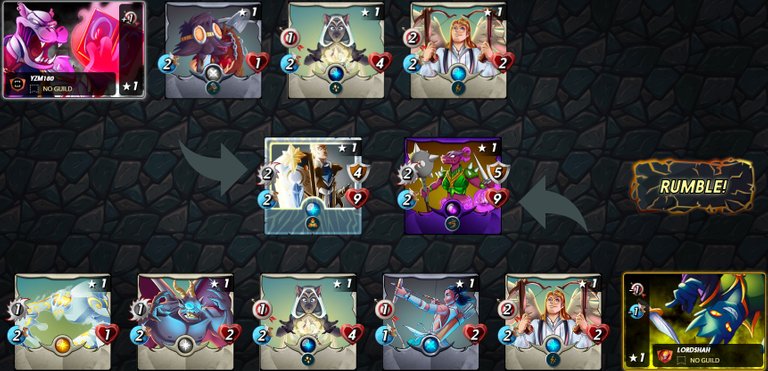 | LORDSHAH'S CARDS | OPPONENT'S CARDS |
| --- | --- |
| Quix The Devious (Summoner) | General Sloan (Summoner) |
| Djinn Chwala | Shieldbearer |
| Pelacor Arbelast | Scavo Hireling |
| Xenith Archer | Venari Crytalsmith |
| Venari Crystalsmith | Pelacor Arbelast |
| Gargoya Scrapper | - |
| Soul Fiend | - |
STRATEGY
After looking at the opponent's previous battles, it was found that the player had been using Life units a lot having Summoner as General Sloan. So, I decided to go with a summoner that negates General Sloan's ability of a +1 ranged attack.
Djinn Chwala was used to do melee damage and retaliate with 'Thorns' when an enemy hits with a melee attack.
The healer Crytalsmith helped a lot in keeping Chwala alive till the end and also damaged Shieldbearer's armor and health to defeat the enemy.
The low-mana Xenith Archer adds a nice +1 damage also to quickly defeat the enemy lineup.
Although, the strategy was a bit tricky since there was a fear of losing Chwala and my ranged attackers could have died in an instant. But, the strategy worked perfectly.
Battle Video
Now, watch this video to see how enemy lineup was destroyed one by one:

BATTLE COMMENTARY
General Sloan's war cry gives his archer's +1 ranged attack, but Quix the Devious' dragon roar cleanses that effect and also slows down the opponent's lineup with -1 speed.
Round 1
The battle starts with heated arguments between General Sloan and Quix The Devious. Shieldbearer taunts his enemies, but Quix's Arbalest destroys his shield, and then Xenith blasts him with a piercing arrow.
Crytalsmith bandages Shielbearer's wound and Scavo mends his armor to prepare him for another round of killer arrows. At the same time, Chwala laughs and is treated by Crytalsmith to feel better again.
Round 2
Shieldbearer is deeply feared by Djinn Chwala's knuckled morning star, as he is about to fall to the ground, but once again he is saved by Venari Crystalsmith and Cavo Hireling, but for how long?
Round 3
Arbalest whistles and shows a thumb-down gesture to Shieldbearer, and 2 quick shots are fired towards him, "Argghh, it hurts, Chwala, you win.", Shield bearer's final words feel like he already has lost his hope of winning this battle.
Scavo Hireling stands in front of Chwala holding his rusted tools, Crystalsmith without any further delay aims for him and makes his life journey end.
Round 4
Venari Crytalsmith is facing Chwala and says "Mercy milord!", Chwala looks towards Arbalest "Kill him with the bolt named as mercy.", Arbalest then fires the sharpest bolt aiming Crystalsmith's head blasting his skull to be cracked open.
"Come on Mr. Arbalest, now is your time to feel the bolts of glory." Chwala smiles and brandishes his pointy little sword. Again Arbalest loads another killer bolt and destroys his opponent once and for all.
The battle ends with a joyous shout by Xenith Archer "Balance is restored, Yay."

SPLINTERLANDS QUESTIONS AND ANSWERS
Tell us about your lineup.
The battle lineup was set up according to the previous history of the opponent's battles. The goal was to destroy the tank first and then other units. Team setup is already given above with extra details.
Explain why you put each card in that position and why they are a good fit with XENITH ARCHER.
Djinn Chwala is a tank and a good fit for the first position to destroy the enemy's tank, then Arbalest comes next, his double strikes make it easy to remove armor quickly. Xenith Archer is 3rd in line and serves as a support to add more attacks since it has a low mana cost. Venari Crystalsmith is a healer and I tried to save him as long as possible, as he was restoring health to Chwala. Scrapper and Fiend are used as bait to sneak, snipe, and opportunity monsters.
Did your strategy work?
Yes, perfectly until the end it had destroyed its opponent.
What will you try differently next time?
I'll use armor and health buffs to add extra damage protection.
Do you like XENITH ARCHER? Why or why not?
Obviously, I like it. The low mana cost is the prime reason to like this little girl.

Want to join Splinterlands Adventures, click the image to visit the game website: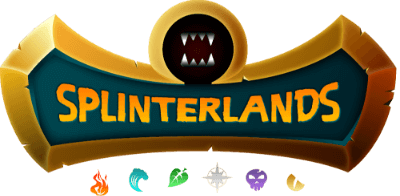 I would nice if you leave your feedback in the comments section.
Page Cover is designed in Canva.com
Page Break Line Courtesy: Kindpng.com
Game and stats images Courtesy: Splinterlands.com
Battle video is published on YouTube, visit my YouTube Channel
---
---